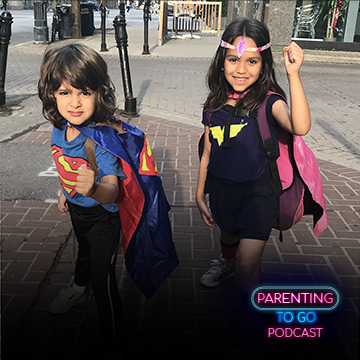 As their kids grow older, Chris and Yashy are starting to focus on getting their family more involved in the community. To help them along, Parenting to Go welcomes Adrienne Clark from locallove.ca, a new website powered by the United Way that outlines ways in which individuals and families can get more involved with community initiatives and festivals.
In listing 5 ways that kids and their families in the Greater Toronto Area (GTA) can get more involved, Adrienne outlines the great work being done in the city, providing ideas that will translate to any community. Included in the discussion is the upcoming Family Pride event (18:11), the Masters Indigenous Games (21:27), Bikes Without Borders (27:30), the Sol Express Creative Arts program (32:17), and the community-sourced exhibit, #FeelsLikeHome (35:47)
Whether you are looking to get more involved in the GTA or need some great examples of kid-inclusive initiatives for your city, this week's show is all about giving back.
[themify_hr color="gray" width="100%" border_width="1″ ]
[themify_hr color="gray" width="100%" border_width="1″ ]