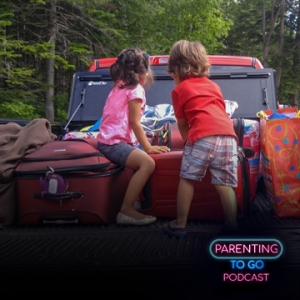 This week, Chris and Yashy are joined Harmony Skillman from Momma to Go to discuss packing trips for family travel. Like the Murphys, Hillary is no stranger to travel and has become an expert at preparing for family trips. She outlines the necessities of family travel (9:26) and talks about ways to ensure that nothing is missed. Included in the discussion are the unusual items each family tends to bring along, the lessons learned from not travelling with a first aid kit, and each family's preferred method of travel.
Later, Chris and Yashy discuss their weekend trip to Toronto's Greek Town (55:20) and also give their thoughts on the family film, Paddington 2 (58:40)
---
---
Momma To Go is a site focused on travel, fitness and parenting. Here you can find great travel tips, reviews of hotels and destinations, ideas on family activities, fitness advice, parenting stories, and much more. Read along and join the conversation today!
Momma To Go is written by Harmony Skillman; world traveler, mother runner and aspiring writer. Follow her on Twitter, Instagram, Facebook, and Pinterest.