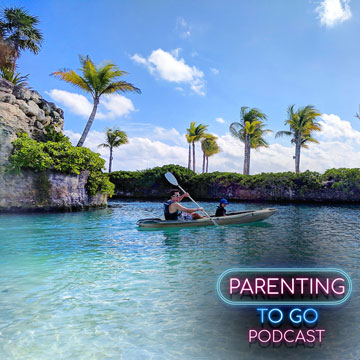 This week on Parenting to Go, we recap our trip to Hotel Xcaret in Mexico. The all-inclusive resort includes access to The Xcaret Experiences, a network of nature themed adventure parks that are perfect for families with kids of all ages, and features a range of culinary experiences that you won't forget.
We spent a week at the resort and visited a number of the parks. Join us as we offer tips on the multiple options for fun and adventure, including the zip lines of XPLOR, the illusions of XENSES, the aquatic adventures of XEL-HÁ, and the natural wonders of XCARET.
Hotel Xcaret itself is filled with a wide range of restaurants and places for kids to have a great time. We avoided relaxation, though we could have done that too. Our aim was to take it all in, and that we did.
[themify_hr color="gray" width="100%" border_width="1″ ]