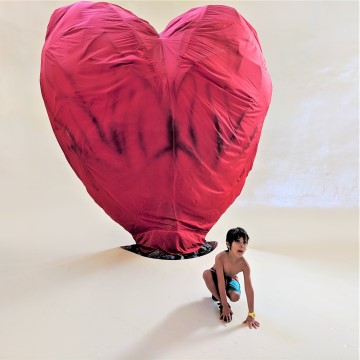 As you guys know, diabetes is something I try to keep in mind with every health check I undergo. Last year I learned that diabetes is one of the most prevalent chronic diseases in Canada. This has been a health care topic I've shared many times over the years. While I don't have diabetes, it is something my family doctor monitors closely for me because I have family members on my paternal and maternal sides who live with diabetes. While we need to monitor all year round, November is Diabetes Awareness Month and the month I tend to learn more about new diabetes research and things to keep in mind.
Disclosure: This content was sponsored by two of Canada's leading pharmaceutical research-based companies but, as always, opinions are TOTALLY ours!
The World Health Organization calls diabetes the epidemic of the 21st century, and I think we all need to keep this in mind when we meet with our healthcare practitioners. I have seen firsthand the physical, mental and financial impact diabetes can have on an individual and their family, as some of my older male family members have battled diabetes for years. I suspect we all know someone affected by diabetes. It's a disease that touches almost every family in Canada. Diabetes Canada urges all Canadians over 40 years old to be tested for diabetes at least once every three years. This can be done by having a simple blood test, and I always have my doctor check mine during my annual check up (yes, even during these times I go in for my blood work).
Type 2 Diabetes : 90% of people with diabetes have type 2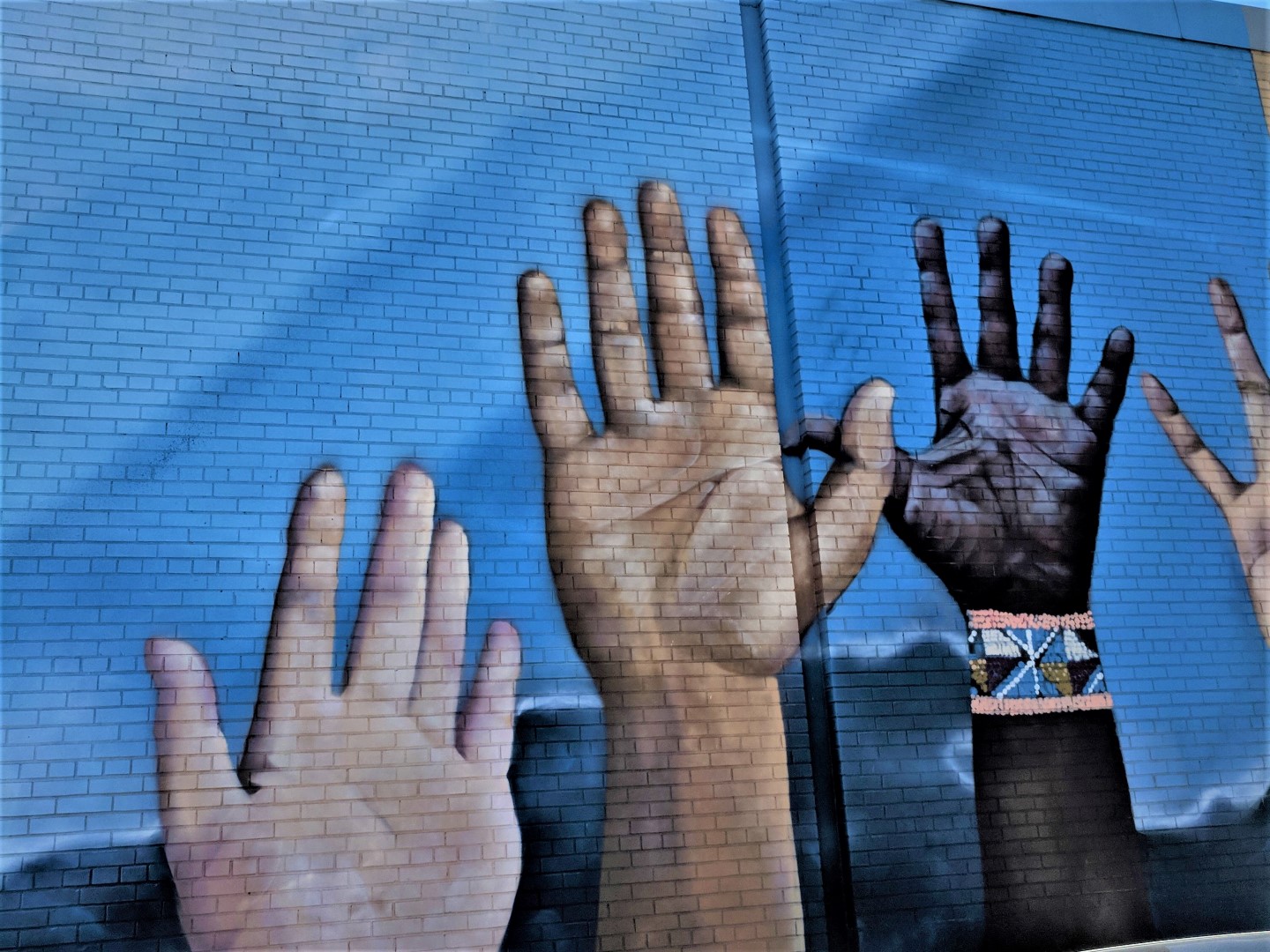 According to Diabetes Canada, one-in-three Canadians has diabetes or prediabetes, and those aged 20 and over now face a 50% chance of developing diabetes. This year, I am learning about type 2 diabetes in particular, and I want to share what I learned with you in the hopes of sparking some conversations (come chat with me about this on Instagram, whenever you want!). Type 2 diabetes is a long-term health condition that is characterized by high levels of glucose in the blood. If you weren't aware, one of the key differences between type 1 and type 2 diabetes is that people with type 1 diabetes don't produce insulin, while those with type 2 diabetes don't respond to insulin as well as they should and later in life don't make enough insulin. You can learn more about type 2 diabetes (which is more common than type 1) at myheartmatters.ca.
South Asians Risk Alert!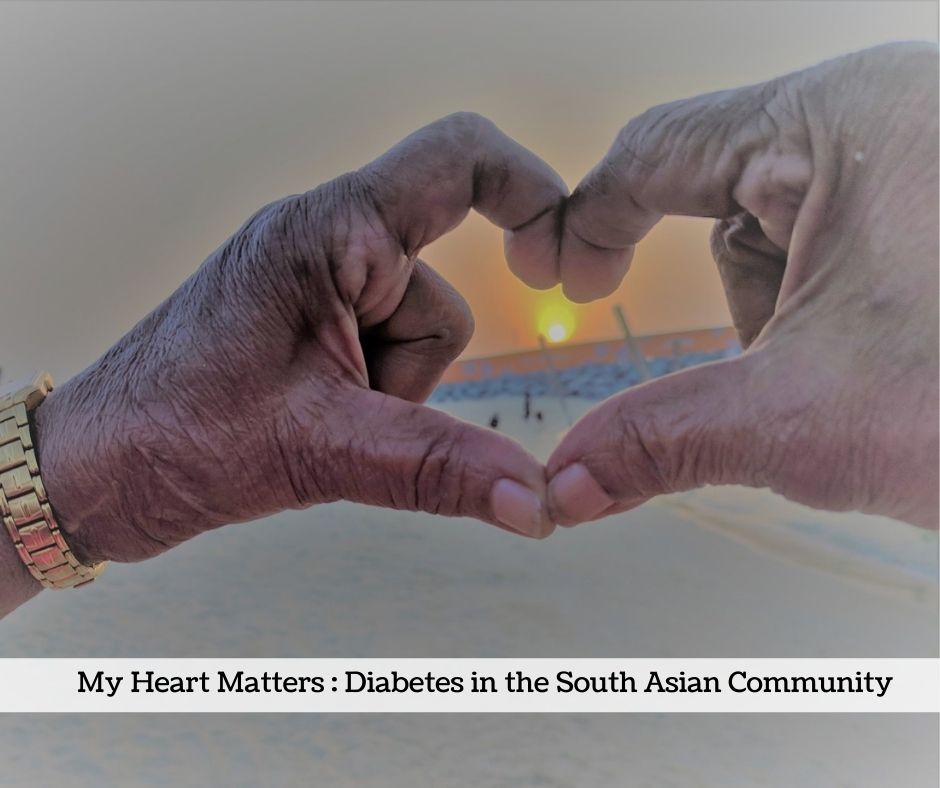 People of many ethnicities – including those of Asian, African, Arab, Hispanic, Indigenous and South Asian descent– are at far higher risk of developing type 2 diabetes compared with people of European ancestry. People of South Asian descent, for example, have a high risk of developing type 2 diabetes even at a lower BMI. It's important to note that South Asians are up to 6 times more likely to have type 2 diabetes compared to the general population. So, you can imagine why I delved a bit deeper into this.
South Asians without diabetes are also 3 times more likely to develop cardiovascular disease, but combined with type 2 diabetes, this risk rises even further, particularly for adults with type 2 diabetes aged 20 to 60. Genes are thought to play a big part in the high-risk factor for the South Asian population.
In one large-scale international study published in the August 2011 edition of the journal Nature Genetics, six separate genes were identified that make us susceptible to type 2 diabetes. Many experts believe that our South Asian diet, lifestyle and different ways of storing fat in the body all play a major part in upping the risk. Obesity, particularly central or abdominal obesity, is strongly associated with type 2 diabetes, and people of South Asian origin are more likely to have excess fat stored around the abdomen.
Advocate For Your Health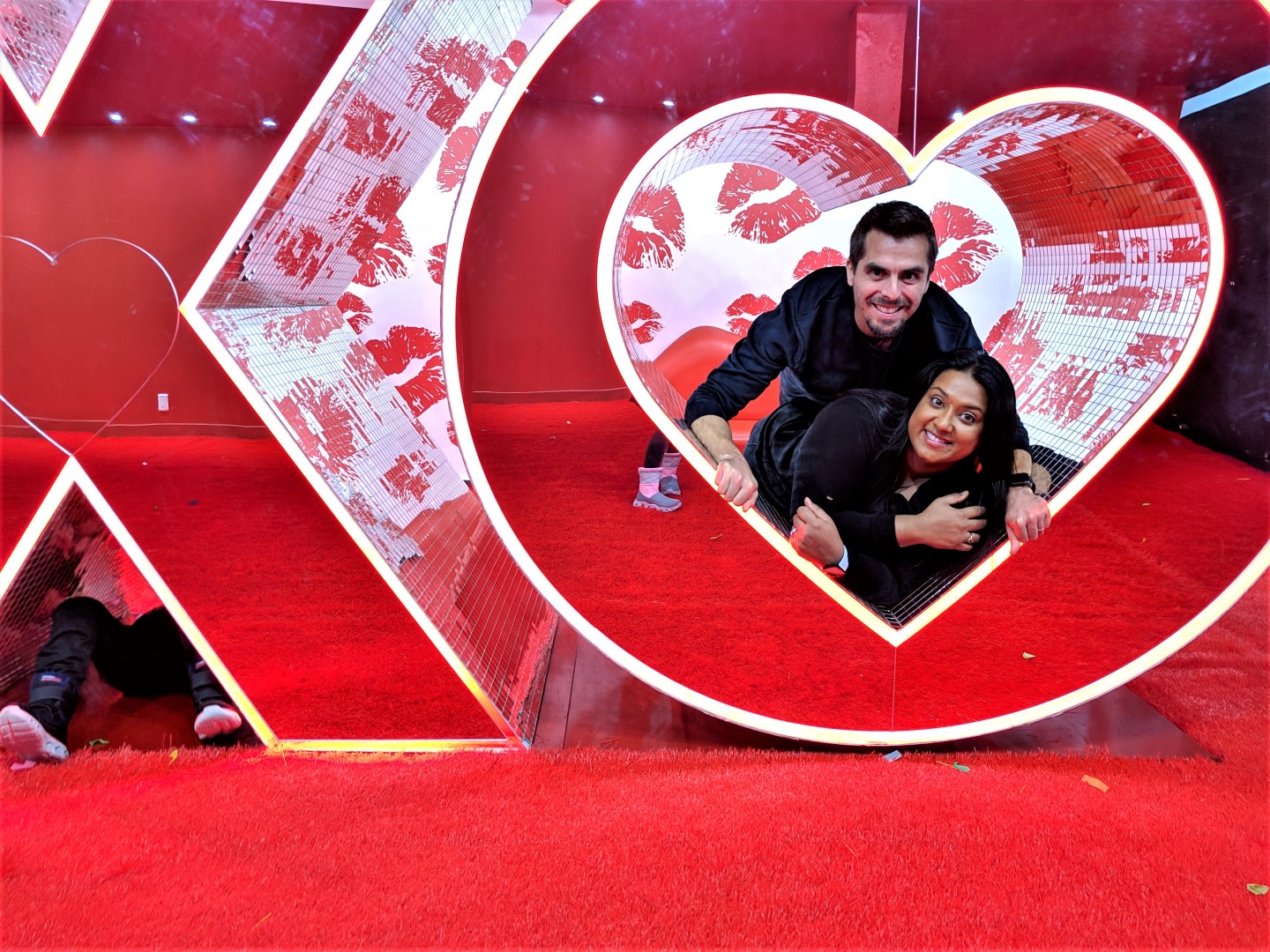 Six million Canadians live with pre-diabetes and half of them will develop type 2 diabetes if nothing is done. It was shocking to learn that type 2 diabetes can reduce life expectancy by as much as 15 years! For Canadians living with type 2 diabetes, death from heart disease at an earlier age is a serious risk and heart disease is the number one cause of death for Canadians living with type 2 diabetes. Approximately 80% of Canadians with diabetes will die from heart disease, and if you have type 2 diabetes and a history of heart disease, diet and exercise may not be enough to protect your heart. One thing I have learned over the years is to advocate for my own health. If you are living with type 2 diabetes, speak to your healthcare provider about treatments that prevent early death from cardiovascular disease. If you have type 2 diabetes, take an active role investing in the protection of your heart. From what I have read, many treatments are aimed at reducing conventional cardiovascular risk factors, such as high blood pressure and cholesterol, but there may still be a risk of death from heart disease in patients with type 2 diabetes. So please do bring this up with your doctor, knowing the stats, it's better to seek their advice on multiple occasions and make this a frequent conversation with your healthcare provider.
My heart matters. Your heart matters. I hope you'll take some time this month to chat with your doctor about monitoring your health and scheduling your check ups. Discuss diabetes assessments with them even if you currently aren't aware of any risks. Kick-start a conversation with your doctor, and together create a plan to reduce your risk of heart disease, heart failure, and stroke.