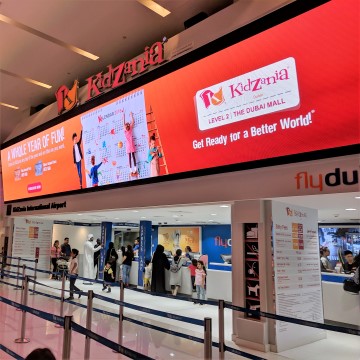 During our recent trip to Dubai we were on the hunt for things to do in Dubai with kids and came up with so many ideas that it was a challenge narrowing down which ones we should really do. From the moment I heard about KidZania Dubai I knew that we HAD to check it out and was thrilled when they invited us to explore this amazing city within the Dubai Mall. Yes folks, another thing that kept us busy in the Dubai Mall with kids in tow! As you may recall we shared our Dubai Aquarium review with you last week and this week we want to tell and show you all that is on offer at KidZania Dubai and how age appropriate the things are for young kids.
Disclosure: Our visit was in partnership with Kidzania Dubai but, as always, opinions are TOTALLY ours! 
I had never heard of Kidzania prior to my research for things to do in Dubai with kids and my mind was blown by what I saw. There are numerous locations around the world including Kidzania Manila and Kidzania London and this magical place needs to come to Toronto soon because we'd definitely get an annual membership! Kidzania is an interactive city made for children aged 1 to 14 that combines inspiration, fun and learning through realistic role-play. I just loved how our kids were able to independently explore a scaled indoor city and have the chance to learn about careers that they can try. Most of what I saw was age appropriate for those 3 and above but it's quite possible that I missed an entire baby section as we didn't explore the entire space.
Ours kids were 4 and 6 years old during our visit to the Dubai KidZania and we spent 3 hours there and could have easily spent over 6 hours there. Since our kids are a bit young we chaperoned them with Chris following Baby Boy and I keeping tabs on Little Monkey but if they were a bit more independent we could have hung out at the parents lounge and kept tabs on them from afar as they each had trackers on them.
The entire concept at play here is that kids are taught to observe and earn money which they can spend at various locations. Our kids kept collecting money by doing various jobs and Little Monkey even went to get a degree so she could earn a few extra KidZos doing certain jobs. To be honest the degree questions were beyond her age and she was in a locked room (I was outside peeking in) and her instructor did help her a fair bit as she's still learning to read.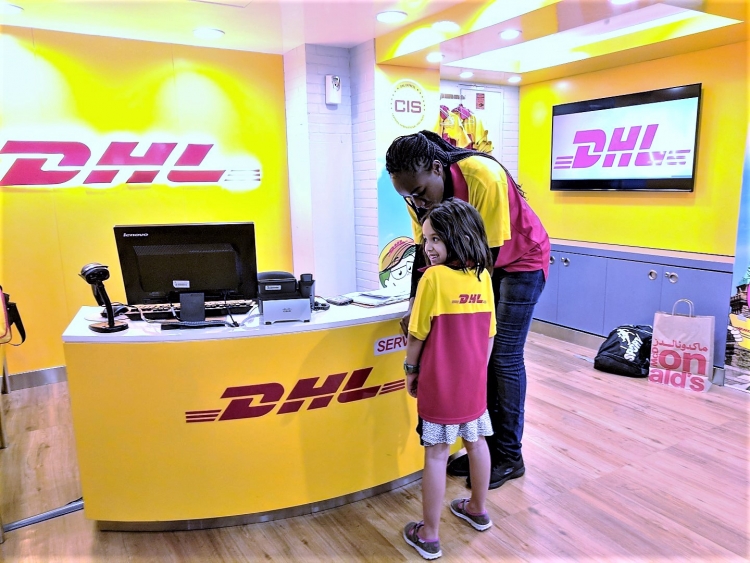 There were some fun jobs like being a model and fashion designer as well as pilot, DHL employer and even a chocolate factory worker. There were so many jobs I wish I could have done!! Some jobs only took 15 minutes while others required over an hour and since we had to meet friends for evening tea we focused on the quicker jobs and then made our kids buy us ice cream! A true lesson in responsibility and peek into their future – lol!
If you're visiting Dubai I highly encourage you to explore KidZania with your kids if you've never done it elsewhere. Friends of mine told me that it can be busy during the weekends and we visited on a Saturday afternoon when there was a birthday party happening. A few spots were reserved for the birthday party and we did have to stand in a few 10 minute line ups for a couple jobs but honestly, there was so much to do and we could have easily switched over to another job if the kids weren't so focused on the jobs they saw. We missed the entire top section and I would definitely return if we were to visit Dubai again.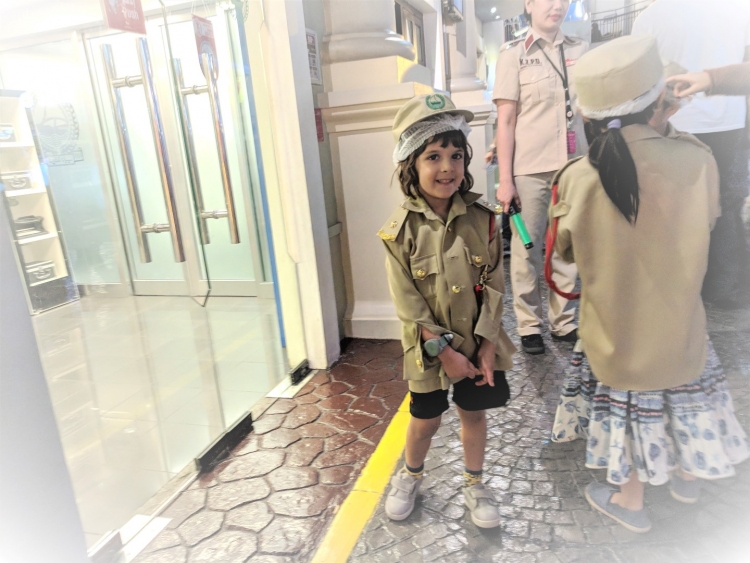 As with most attractions we saw in Dubai, there were change tables, plenty of washrooms and chairs for parents and care givers to use. While most things inside the mini city was accessible with entrance tickets, we did have to pay for our McDonald's meal with cash and there were a couple other spots that used Dirhams versus the KidZania money, KidZos. Something to keep in mind as you're planning your activities! McDonald's was VERY reasonably priced so we had no issues having lunch there! We were also encouraged to buy a KidZania PaZZport for our kids for an additional fee so that they could receive further discounts and KidZos but we didn't do that this time. If they open one up in Toronto we definitely will.
One of Little Monkey's best friends moved back to Mexico City and hearing that KidZania headquarters are in Mexico City, she now has another reason to nag me to book flights to Mexico!