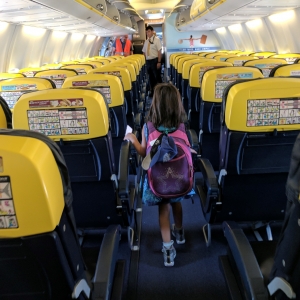 As we planned our 148 day adventure, friends told us not to worry about flights within Europe because carriers like Ryanair always had sales and great deals. I'd heard of the many budget friendly airlines in Europe and was glad to hear friends recommend Ryanair. We had also heard about how difficult it is to fly with no frill airlines when travelling with kids and baggage. Well, finding cheap last minute flights is NOT easy so we've been taking the train mostly, but we decided to take a flight from Marrakesh to Barcelona instead of venturing back into Spain from Morocco via ferry (the way we entered Morocco). After finding a Ryanair flight for 341 CAD for the four of us, we thought a was decent enough deal. That's how we ended up flying with Ryanair for the very first time!
As you would expect, everything comes at an extra cost – seat selection, baggage and priority boarding. After spending two days playing around with the Ryanair online system I figured out the following tricks to help us out.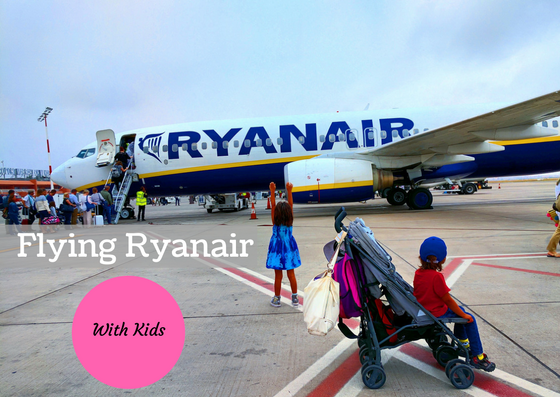 Kids get a 50% discount on 15 KG bags when an adult "buys a bag" and strollers can be gate checked at no additional cost. We ensured that both kids got the 15kg option and then one adult bought a 20 kg bag as well for a total of 50kgs for less than half the regular price
You can bring a 10kg carry on bag (must not exceed 35 x 20 x 22 cm) or backpack AND a smaller purse/laptop bag on board at no additional cost
Baggage weights can be combined – so we only travelled with 2 suit cases (each bag must be under 32kg)
When travelling with kids, adults pay a small fee and everyone is seated together. This is mandatory when travelling with kids, so yes there's a child tax BUT I think it's a great option with the discounted fare. Keep an eye out of the red/sale seats (you may have scroll down a bit on the seating chart), play with the various options and you can find a cheaper seat!
We received many notifications about our flight delay (pretty sure it was because of the time change that took place the night before we left, with clocks going forward by an hour in Morocco). I was surprised that we could have received a full refund simply because the flight was now leaving an hour earlier than anticipated! Brilliant. Of course we took the same flight and the only hiccup we encountered was that I never received a confirmation with a QR code once we checked in online. Our check in agent made me go to a ticket booth where I would have had to pay 15 Euros per ticket for a print out!! Luckily, the lady there realized that I had checked in and I showed her how the app would not allow me to access my code and so she gave me a free print out. PHEW! That would not have been fun! Download the Ryanair app for sure as it totally saved me.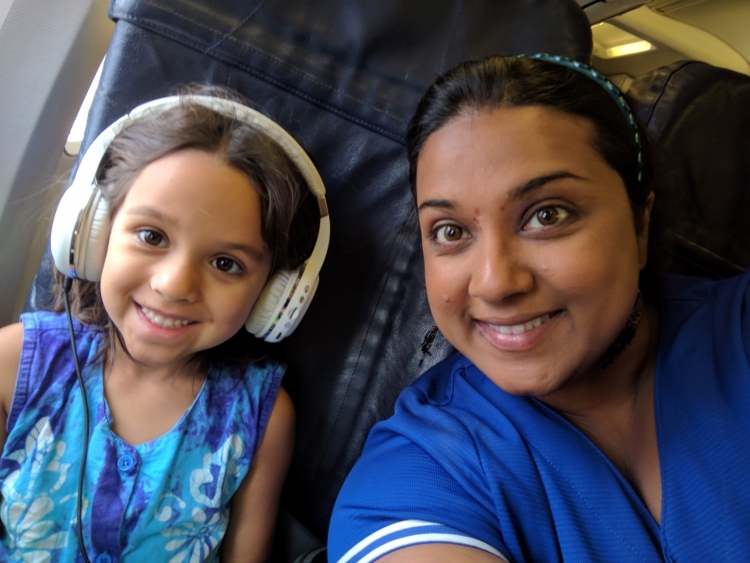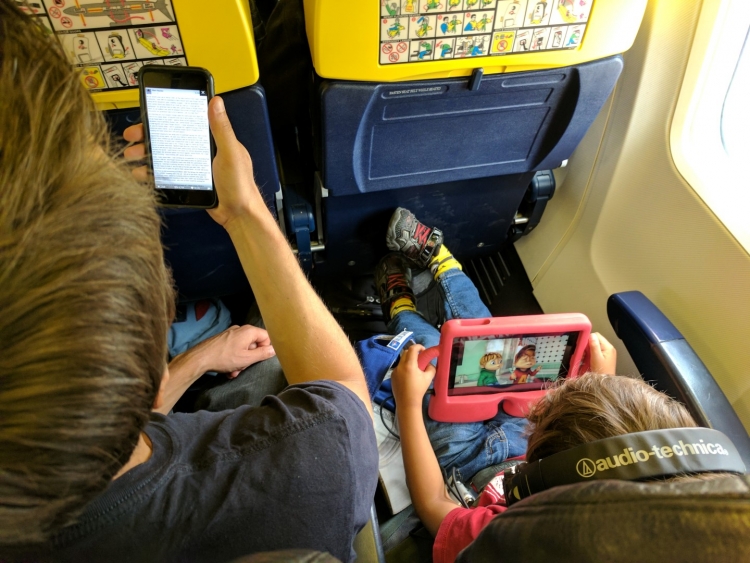 The flight itself was pretty easy and the kids watched their ipads for the 2 hour trip. We had brought some snacks with us so they enjoyed those and we didn't pay for anything on board. There were no individual TVs on our sector in true no frills fashion but I must say that the staff were very kind and courteous. We were supposed to have dropped off our stroller before walking into the flight but an agent on the ground (wrongly) told us to take it all the way up the stairs into the main flight. The flight attendant was very kind and ensured that it was delivered back to the right place. Some other airlines may have made us lug it all the way back to the gate. One other thing I'd like to mention is that you don't need priority boarding as you already have your seats allocated when flying with kids and so you don't need to dash on board first to claim your spot together!
As we're only half way through our adventure, I see us flying with Ryanair a couple more times before we head back to Toronto. I must admit that as long as you're prepared, Ryanair isn't bad at all! IF you have any additional tips for a smoother Ryanair flight please do share!