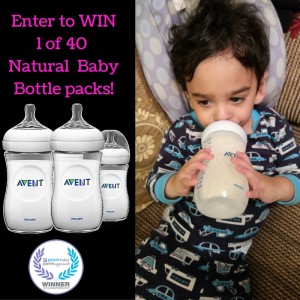 Last month I told you about how we've been using the Avent Classic bottles since Little Monkey was born and how Baby Boy is still loving it. When Avent sent me the Natural bottle to review, I knew exactly who will be able to give us the inside scoop-my good pal Nikita! She not only is one of my wine and cheese pals, but she's also one the gals who kept me entertained during my first maternity leave. She's popped up on my stories here on many occasions and today, she's sharing her feedback on the Avent Natural bottle as a mom of a 1.5 year old and new baby on the way (any day now!!). Each parent has a different reason for why they gravitated towards a specific bottle and she, like I just found that Avent works! Also once you hear why this is her favourite- be sure to enter to win one of 40 three packs!
Disclosure: I am part of the PTPA Brand Ambassador Program with Philips Avent and I received compensation as part of my affiliation with this group. The opinions on this blog, as always, are totally mine!
************
My first feeding bottle for my first baby was an Avent Natural bottle (4oz/125ml) given to me by my Mum. She bought it for me because I was fretting about whether the baby would take a bottle or not. I wanted my Mum and hubby to help out with feedings so I could get a break. All this before the baby even arrived! Little did I know at the time that soon I would be whipping out the bottles on more occasions than the boob.
She bought it because she was told that it was the best bottle for easy transitioning between breast and bottle-feeding. And it totally worked! My son accepted the Avent Natural straight away as a newborn and it was definitely his favourite out of some of the other bottles in my feeding repertoire. The easy to grip shape ensured he started holding the bottle on his own sooner. That made things much easier for me-not having to hold it for him all the time, keeping one hand free for precious multitasking (read: playing with my phone).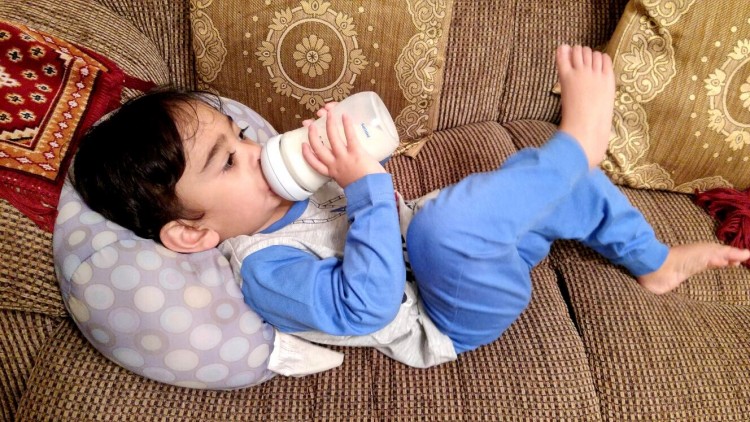 I liked it too. It definitely looked 'boob-like' with the long teat and the soft petals around the side. I thought the compact orb shape was perfect for travelling and was particularly useful when warming up in a Bain Marie or double boiler. Later as I used formula packets the wide neck ensured that the powder ended up in the bottle and not down the sides – even on wobbly tray tables on a turbulent flight!
My son wasn't particularly colicky but I think that much of it was down to this bottle. Its double vent system meant that air wouldn't get into his tummy. This also made sure that the nipple didn't collapse on itself, interrupting a feed. No baby likes that.
Lately I have been using the larger, 9oz/260ml bottles even though my son should be way past using bottles. But the milk feeds are still comforting for him, especially before sleeping. The wide range of accessories that come with this system meant I could change up the teats for a faster flow making it act like less of a baby bottle. My son also had a pacifier habit that had gone on too long and I was having a tough time trying to get rid of it. I reintroduced the Avent Natural bottles after dabbling with sippy cups and soft spout bottles. Since then I was successful in getting him to ditch the soother and I think some of that was down to the design of Avent Natural teats. These special teats have longer nipples much like some of the pacifiers he was using. So I think he took some comfort on sucking on the teats and didn't miss that dummy quite so much.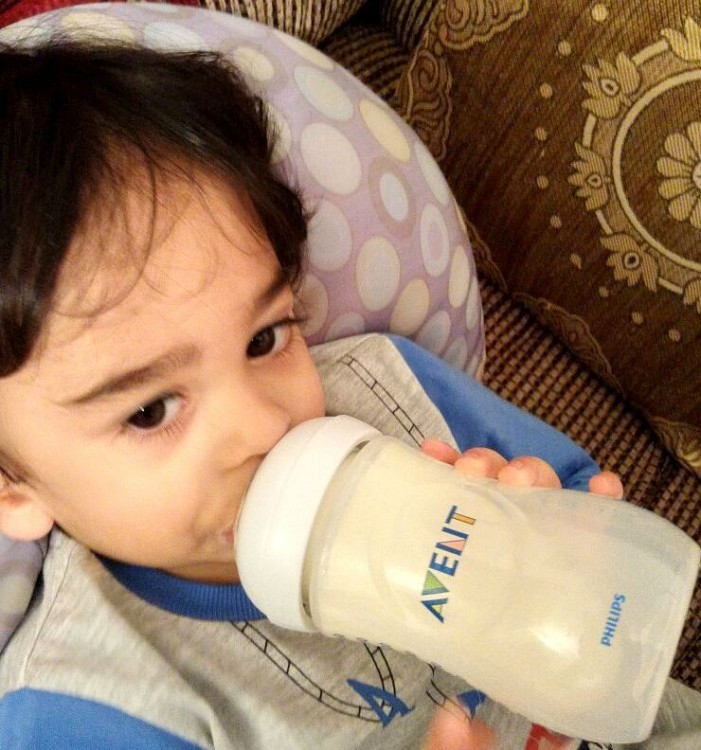 After the days of hand washing and sanitizing are thankfully behind me, I have come to rely on the top rack of my dishwasher to clean the bottles for me. I found the quality of the BPA free plastic of these bottles much more superior than my other ones They didn't scratch or discolour as much, making them last longer.
Overall the feature that really makes this bottle stand out is the teat – for all the reasons I've mentioned. The Avent Natural is 'teat-tastic'. Not only have they got a great design for feeding but they're the some of the most malleable around- which makes for easy cleaning and are a cinch to put together with the rest of the bottle.
I'm sure my son will soon transition into big boy cups before I can blink but for now I do not have the heart to take him away from his favourite 'dudu' (milk) or from his favourite bottle.