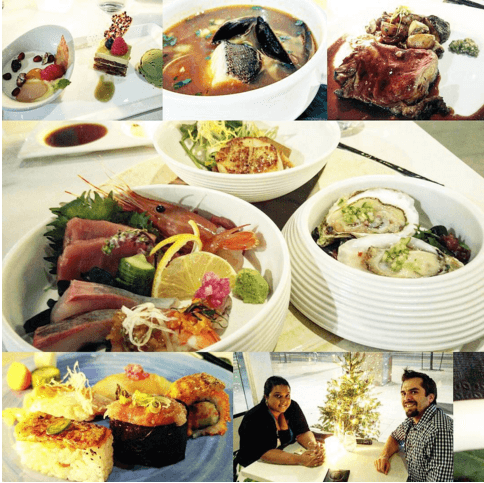 It was one lazy day with no kids at home (they were packed off to my parents' place a couple days earlier than the hubs and I) when the hubs asked what we should do for dinner. With no tiny tots to trapeze after, we decided to try out a new sushi spot we'd been eyeing. The only reservation we were able to get was one for 5:30 p.m. that Sunday so we rushed and I got ready for a REAL date night. No kids to rush back to and no one but myself to pretty up before we headed towards Toronto's Waterfront to dine at Miku Toronto.
On arrival the place was empty and our coats were taken when we were ushered to another room – woah! This place was much bigger than I had expected it to be! We were there early and so we settled in at a window seat and chatted with our server who was more than helpful. She told us all about the Aburi style of cooking ( flame-searing sushi with signature sauces) and asked if we needed help with the menu. Since we had two hours before the hubs was to be at his Star Wars screening (yes, we took a mini break from each other during our "date night") we were contemplating trying one of the tasting menus but wasn't sure if we'd have enough time to savour the experience – apparently we did!
We ordered the Miku off the Kaiseki tasting menu and sat back, leaving everything up to the chef. In hindsight, since we REALLY wanted sushi, we should have just ordered copious amounts of sashmi, sushi and maki, this just means we must head back again! Our five courses were served in Arita plateware from Kyushu, Japan and everything was done to perfection when it came to service.
The menu does change often depending on the chef's mood and seasonality but here's what we savoured during our visit.
Our first course was very impressive, we each got the following and our server told us they'd be happy to fry up the prawn head if we'd like. Of course we said yes, because we were curious but it wasn't particularly tasty – very crunchy though! The Sashimi was fresh and the Oysters were absolutely delicious…we totally wanted more! I also enjoyed the Temari Sushi and the Scallop which was served in a miso bacon marmalade with chanterelle mushrooms. Honestly, we just wanted more and more of this course!!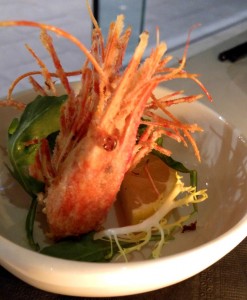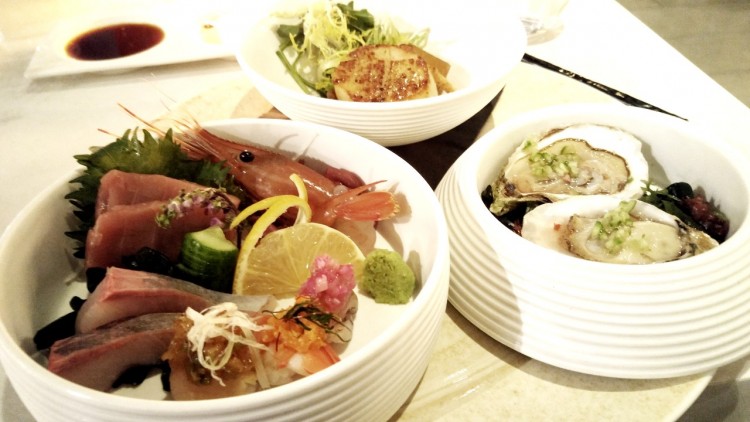 The second course was themed around the sea and we each received a bowl of Miku's signature Bouillabaisse which was the most disappointing of all the courses for me. Don't get me wrong, the fish was meaty and fresh but the mussels and clams were sandy and I was just hoping for more.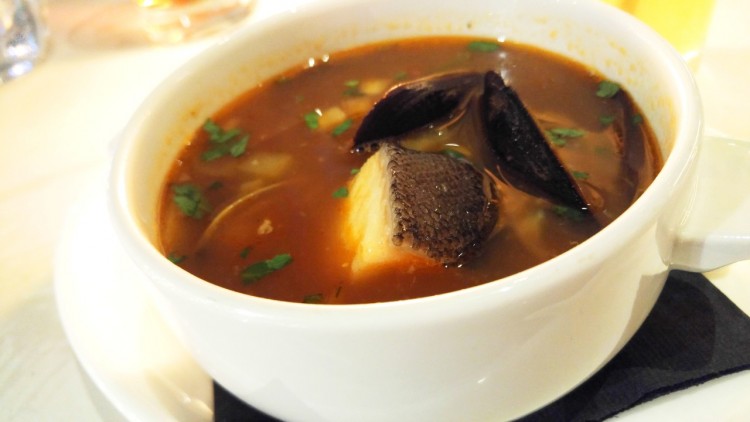 Land was the theme of the third course and we each received a hunky piece of 5 hour slow roasted Prime Rib and the wasabi butter sauce was finger licking good. Again, the meat was AAA sterling silver and was cooked to perfection but I was still thinking of the first course!!!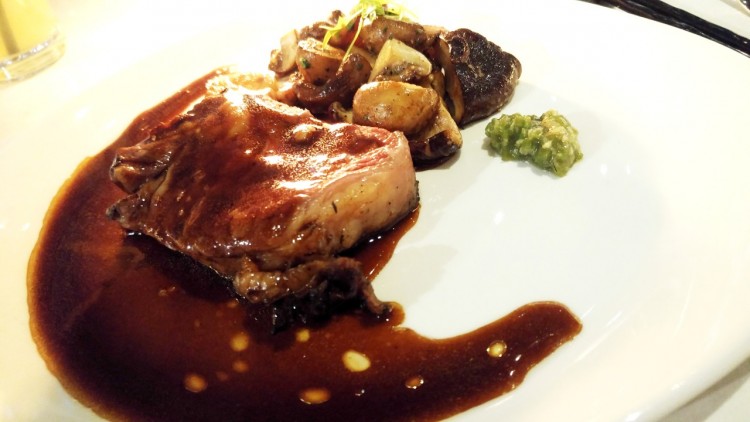 Our bellies were definitely full when the Aburi Sushi course rolled in and we took our time enjoying this…until this moment I thought the first course was my favourite but clearly they were saving the best for the fourth course! We each received a selection of Aburi nigiri and oshi sushi and couple surprises the chef threw in and our server told us to enjoy it on its own- no wasabi is served with Aburi Sushi! The hubs and I both enjoyed this course to no end.
The final course was of course dessert but I was so full by this time that it was hard to enjoy this one. Matcha ice cream, a rich panna cotta and a green tea génoise. If only we weren't rushing out for that movie!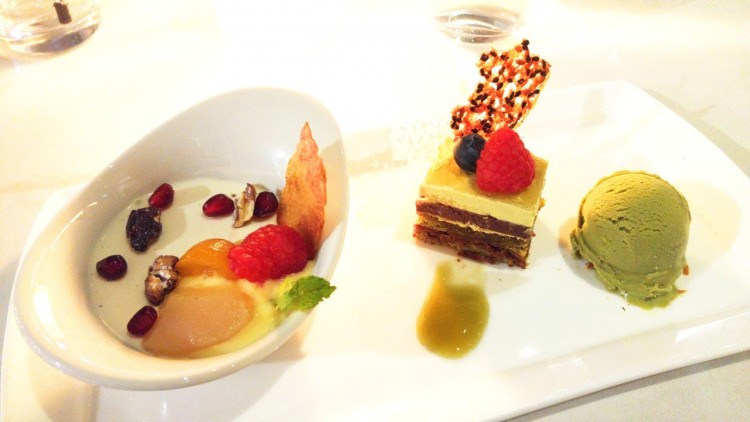 We were stuffed beyond belief at the end of the meal and so the hubs and I decided to walk back home that surprisingly warm winter's day in mid December. He then went for his movie and I finished up some work before we both ended the night in front of our TV. If we head back to Miku, I'll be sure to report back on our sushi and sashimi devouring experience.