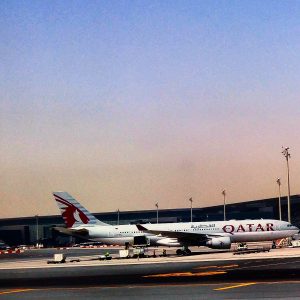 As you may recall, I flew out last Wednesday to Colombo, Sri Lanka only to spend two days there. I shared with you my Mother's Day plans and many were excited about the sleep I'd be catching up on!! I arrived late last night and the kids were awake so we got in some hugs. Flying without them was definitely easier but because my trip from Toronto to Colombo, was with my 87 year old grandmother, it wasn't all that different on the way there!
I totally lucked out by being able to book the same flight as my grandmother, thanks to Flight Network (she had booked her flight months ago directly through Qatar Airways and that particular flight wasn't showing up anywhere else!) and the perks of travelling with a senior (a super senior at that!!) is that she needs a wheelchair for long distances and so we were escorted through most of the crazy line ups everywhere. However, it also meant that she hogged the window seat and woke me up a fair bit each and every time she had to go to the bathroom!! All in all, travelling 28 hours from Toronto to Chicago and then onwards to Doha and finally to Colombo, wasn't all that bad.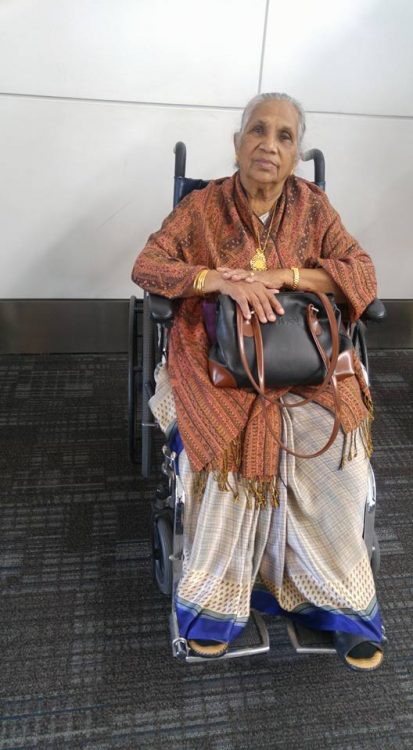 The highlight of that portion of the flight was how friendly the Qatar Airways crew was. From the moment we checked in at the gate in Chicago, there were happy smiles and a feeling of excitement in the air. Each and every staff member greeted us at some point on the 14 hour flight from Toronto to Doha and because we needed some seat changes ( my grandmother wasn't officially allowed to be seated in an exit row, with reason!! So we had to get her moved elsewhere and I needed to be seated next to her as well) we had some extra face time with the crew members. The food, even in economy, was great and the booze was free pouring. My grandmother and I enjoyed a glass of wine with our dinners and a bit of Irish Cream as our nightcap and that enabled us both to sleep a fair chunk of the flight.
Qatar Airways has been voted the World's Best Airline by Skytrax and I credit that to the staff on board and the agents at the gate. Their on-board services were also quite fab, I love the cute little pouch for the amenities and the fab entertainment selection. I got to binge-watch a few sitcoms, especially because the hubs wasn't around!
Chicago's O Hare wins for the craziest airport (honestly, there's a reason we fly to Midway with Porter Airlines!!) as there were long line ups both ways through there and Doha's Hamad Airport wins for the most play areas I've ever seen at one airport! I  know Little Monkey and Baby Boy would have totally loved the slides and gizmos available every couple of gates.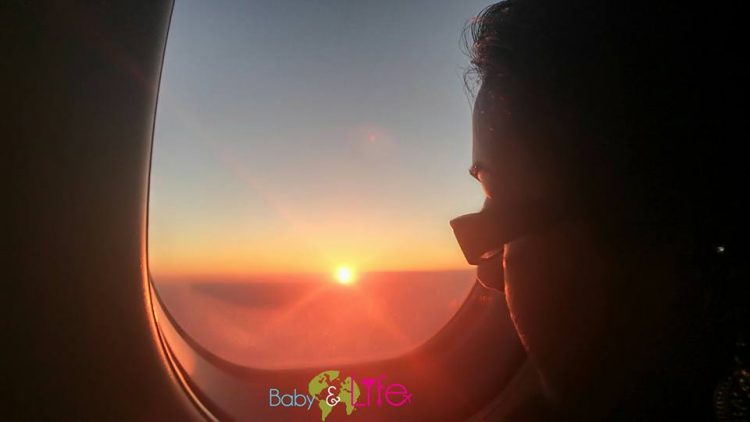 Colombo was hot and humid and next month, I hope to share some of my travel eats from the 45 hours I was on ground, with you. My return journey was a very different experience. Mother's Day started off at the Colombo airport where I was informed that I was upgraded as economy was over booked! Woohoo!! That five hour flight was ultra luxurious as I was able to fully recline my seat, enjoy a truly gourmet breakfast (Avocado lime smoothie anyone?) and end it all with a glass of port (though I really should have had some pink bubbly!!). I caught an hour of sleep and then watched more tv snuggled up in a soft blanket. For long haul flights I always fly business class but this time around I didn't splurge and was super thankful for that upgrade. I only got a small taste of the Qatar Airways business class but I call tell you that everything was done well. They've really thought about their clientele and from the heavy duty headsets to the large pillows and the "seat-sheets" (think along the lines of a bed sheet),  they got you covered!
My 14 hour flight back to Chicago was on economy (sadly!!!) and despite having an annoying man seated behind me (who kept shoving his sock clad feet on my arm rest), I slept for 10 hours!!! I needed that sleep desperately and as I tucked myself into my comfy bed at home earlier this morning, I realized that only once did I sleep on a real bed over the last 5 days. Crazy eh?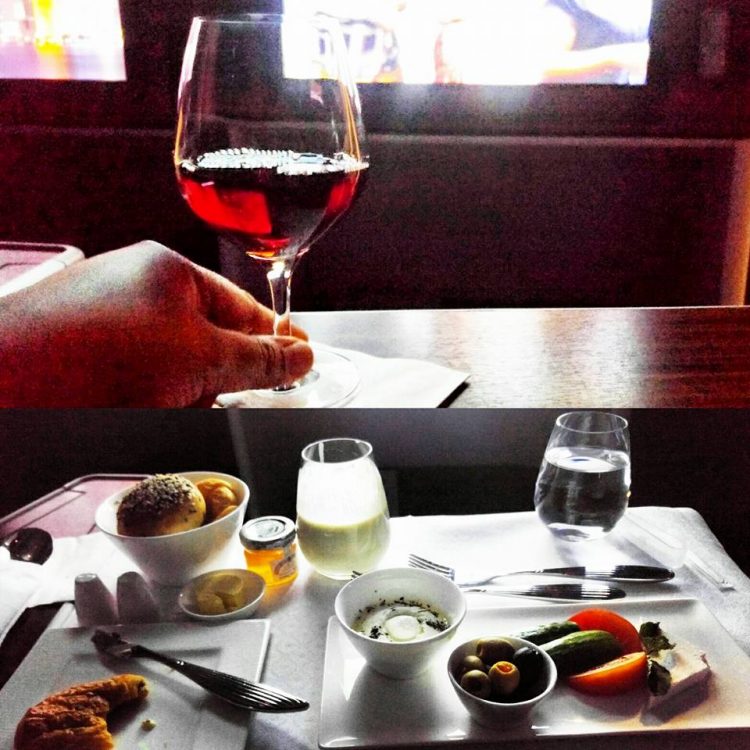 This trip was a bit of an insane one ( the things you do for family) , and I can't wait to tell you where we head to next as a family!! Stay tuned for that later this week!! I truly enjoyed my first cross continent trip with Qatar Airways and if you're ever debating on booking a flight with them, don't hesitate. I even spotted some special kits for kids and of course I noticed (and heard) many babies and young kids on board.