Chris and I love star gazing and have been on a mission to discover the best star gazing in Ontario so the Torrance Barrens Night Sky reserve was on my list for ages. Recently we were back in Bracebridge for a kid free weekend with some friends and I made it my mission to visit the Torrance Barrens Night Sky reserve. There were many things we kept in mind as we set off in our fully electric 2022 BMW iX xDrive50 that weekend and I knew that we needed the stars to align for a full experience and that I'd have to roll with the weather each day to figure out the best day to visit the Torrance Barrens area.
Disclosure : We received a complimentary rental of the BMW vehicle but, as always, opinions are TOTALLY ours.
What's Special about the Torrance Barrens Night Sky Reserve?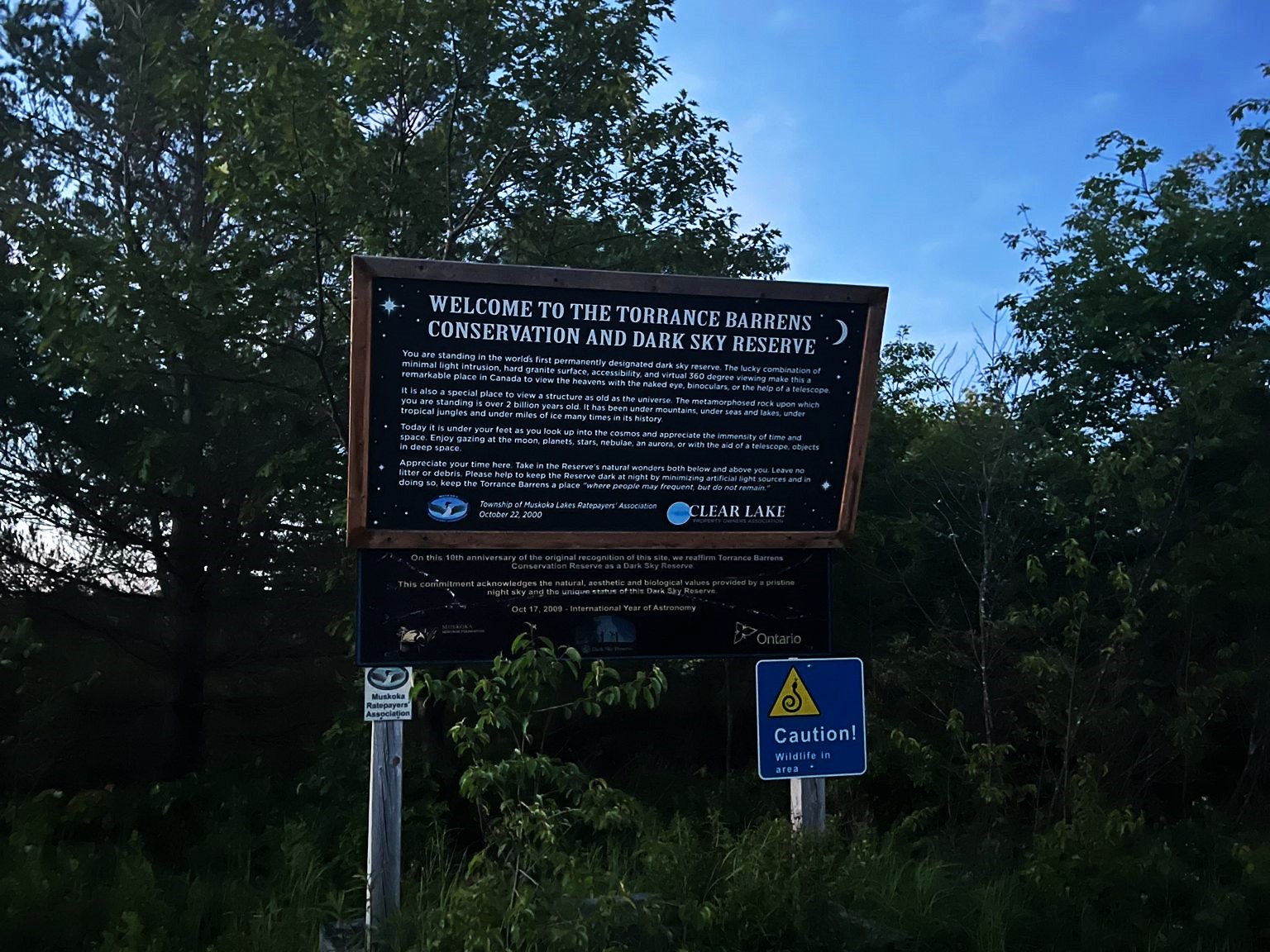 I kept hearing about how amazing the sky is here and have seen some STUNNING photos taken at Torrance Barrens which is why I've been wanting to visit for a few years. In the past, the challenge has always been weather because you need a clear night for a full experience. I've even heard of people seeing glimpses of the Northern Lights here! So you can now understand my fascination with this Ontario destination. Seeing the Northern Lights is pretty high up on my immigrant bucket list!
From a scientific and geographic stand point, there's more to marvel at. Torrance Barrens is a conservation area and dark sky viewing reserve. The landscape is said to have formed over 2 billion years ago and it was deemed a conservation area in 1997 for its unique terrain. In 1999 it was designated the world's first permanent dark sky preserve, thanks to its total absence of artificial light. Of course, its popularity does mean that visitors need to be respectful when visiting the area, and I'll share some tips I learned about prior to our visit.
Where is the Torrance Barrens Night Sky Reserve?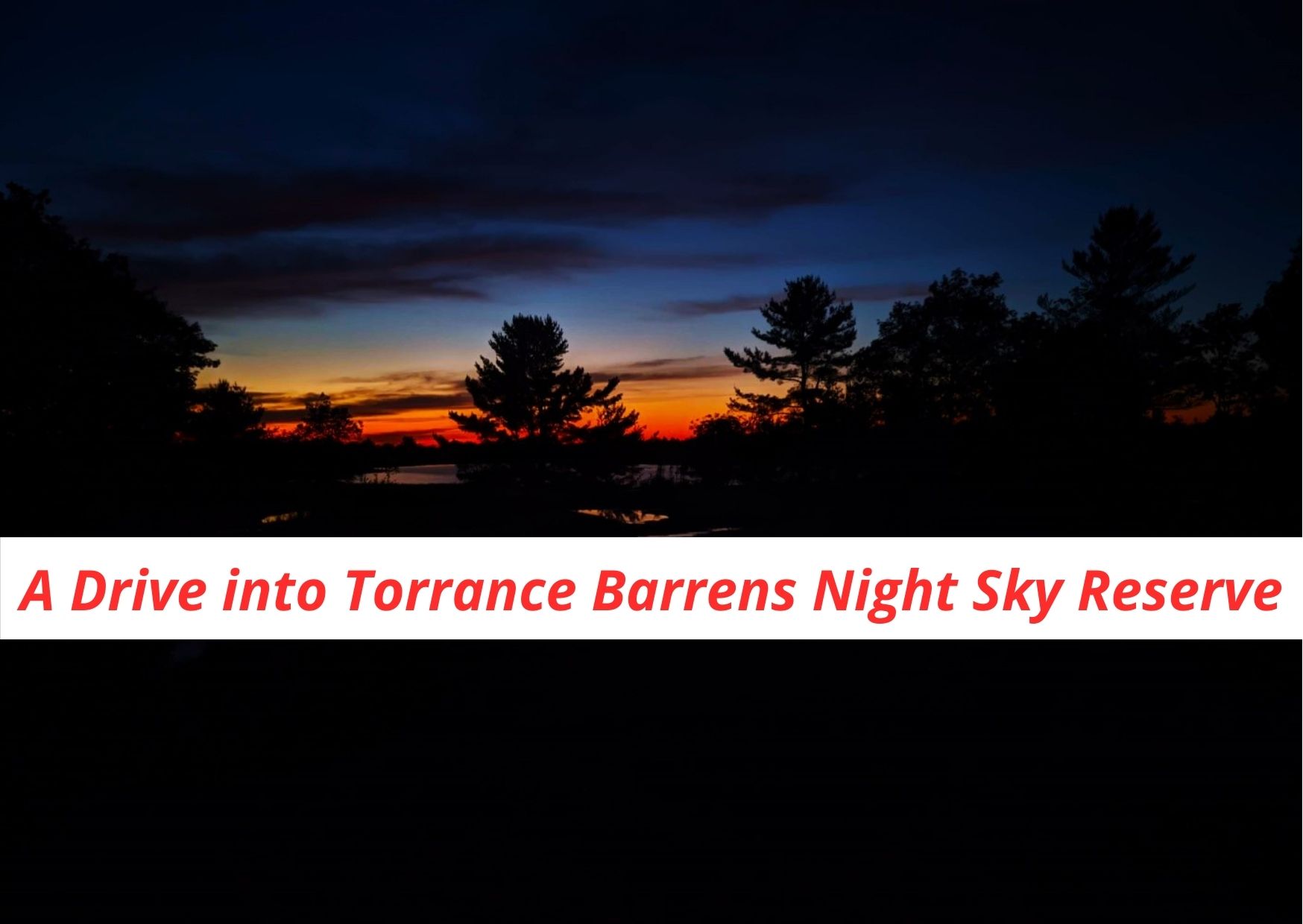 Just a two hour drive from Toronto, Torrance Barrens is located at 3924 Southwood Road in the Muskoka Lakes region. It certainly is an easy day trip but keep in mind that you'll want to spend nightfall here to experience this permanent dark sky preserve in Ontario. If you're in a comfy vehicle like the BMW iX xDrive50, this will be a smooth ride (and a cool one with the illumination lights inside that make you feel like you're in a night club!) and as long as the driver isn't tired for the return journey, you can easily plan a fun return trip. I will mention that the roads are windy (lots of curves) as you get closer to the parking area, so be mindful. Luckily our BMW hugged the roads securely and Chris had no worries as he went off cruise control and took full control as we entered the area.
How to Plan a Visit to the Torrance Barrens Night Sky Reserve?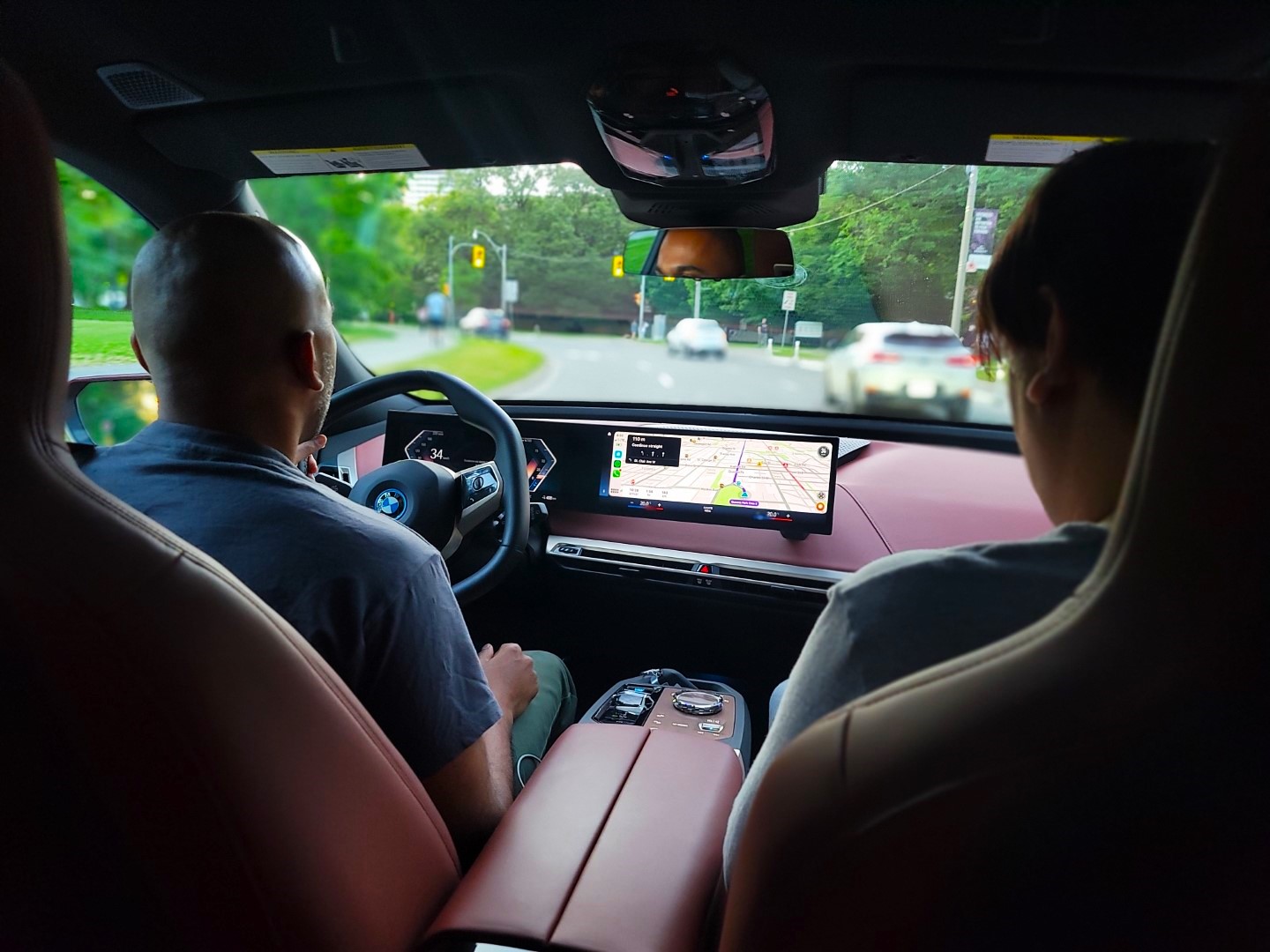 Obviously one needs to have some perfect sky conditions to get the best experience but from what I've been told, even a bad day is a good day here! My best advice as you plan your visit is to monitor the sky conditions on this website. They were very accurate (even on a rainy day when I thought the sky wouldn't be clear at all they predicted it would be).
View this post on Instagram
However, I shall mention something we didn't think about. The MOON! Ironically, it was nearly a full moon when we visited and so the sky was much brighter than anticipated and we didn't end up seeing nearly as many stars as anticipated. It was still very peaceful and mind boggling to think that we were seated on bedrock that were billions of years old.
We were very flexible with our plans to visit the Torrance Barrens that weekend and watched the sky report closely before hopping in the BMW and making our way there.
Tips to Keep in Mind at Torrance Barrens
There isn't much in the area except for a small parking lot and a porta-potty. Come prepared and leave no trace behind!
Definitely come before sunset if you want to hike or explore the area. There are two main loop trails. The Main Trail is roughly 3 km around the shallow Highland Pond and the Pine Ridge Loop Trail is about 5 km long. Wear good shoes, stick to the trails and pathways (as much as possible). Obviously, don't hike alone and bring some supplies with you.
We only wanted to stargaze so we arrived around sunset at Torrance Barrens and lucked out by being the only people there (I assume most people arrive later in the night and also know when it's full moon!). I did hear that the parking lot gets busy on weekends but on a full moon Sunday night, we only encountered two other cars during our 2 hour visit.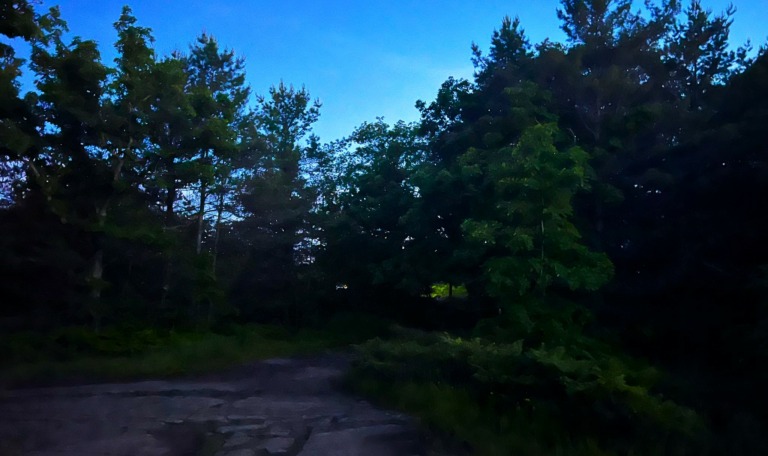 Once you park your car, walk a few meters in and you will be greeted by some flat bedrocks. We brought some camping chairs with us but you could easily bring a mat and enjoy a litter-less picnic as well. Here's another reminder to please take back everything you bring with you! There are mammals, reptiles, amphibians, and birds, including some at risk species here, so we must be mindful when we're in their area. We didn't see any during our short visit but I have heard of others hearing wolves late at night.
One of the pet-peeves I read about (and experienced) is that your viewing experience can get ruined by those flashing lights (hand-held and from cars driving in) and adding to noise pollution. So, keep your voices low and as well as your headlights/beams and phone brightness! Many star gazing experts actually recommend using red screens or bulbs if you're bringing a flash light because it's more conducive to star gazing. Some red cellophane over your flash light is a handy trick!
On the Road with a Fully Electric BMW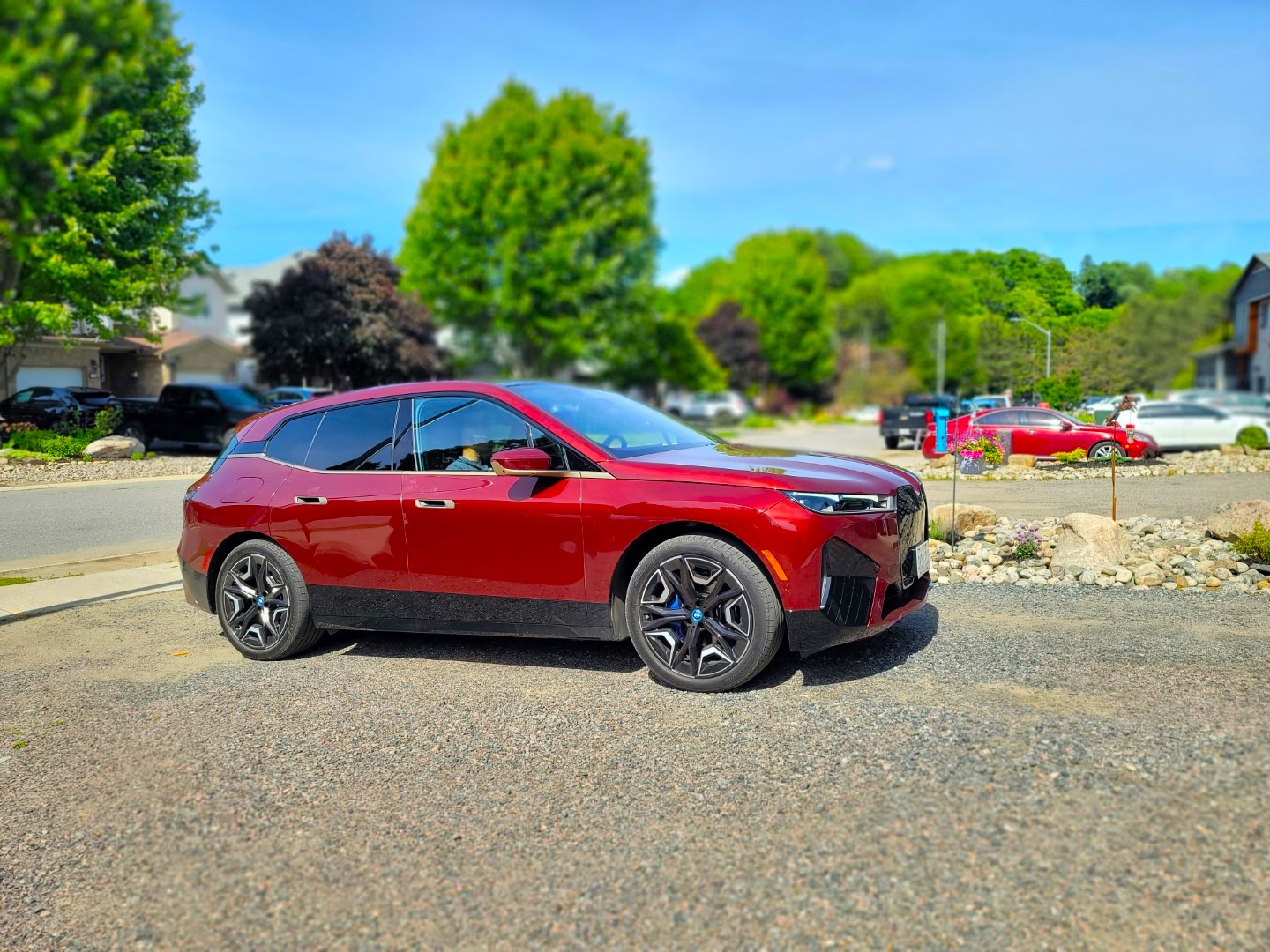 There were four of us driving around in the 2022 BMW iX xDrive50 and we were all enamoured by the vehicle. We even have one friend seriously thinking of purchasing a fully electric BMW because it was that great! Having never driven a fully electric car we were a bit anxious about running out of charge and being stranded but that never happened. There are many apps (such as the Plug Share app) that point you towards charging stations (some even tell you which ones are in use and what charging power the stations have) and we were surprised by how many parking lots actually have free and paid options. Our biggest challenge was that some of these stations did not work for us but in the end we learned a few things.
We found a free spot in Bracebridge where we were able to park overnight and let the vehicle charge. On the return journey we needed a quick charge and the Flo charging stations worked best, costing $20 for a half charge. This was all we spent for our long weekend getaway which is MUCH cheaper than the $500 we would have most likely spent on gas. Of course, if you owned your own vehicle you would have had your personal charging plug and can use it if your accommodations had the right outlets. We did encounter some broken charging stations so that's certainly something to be weary off and this is why we never let the charge get below 25%…luckily it worked out great for us! On average if you drive conservatively you can get about 500 to 600 KM per charge.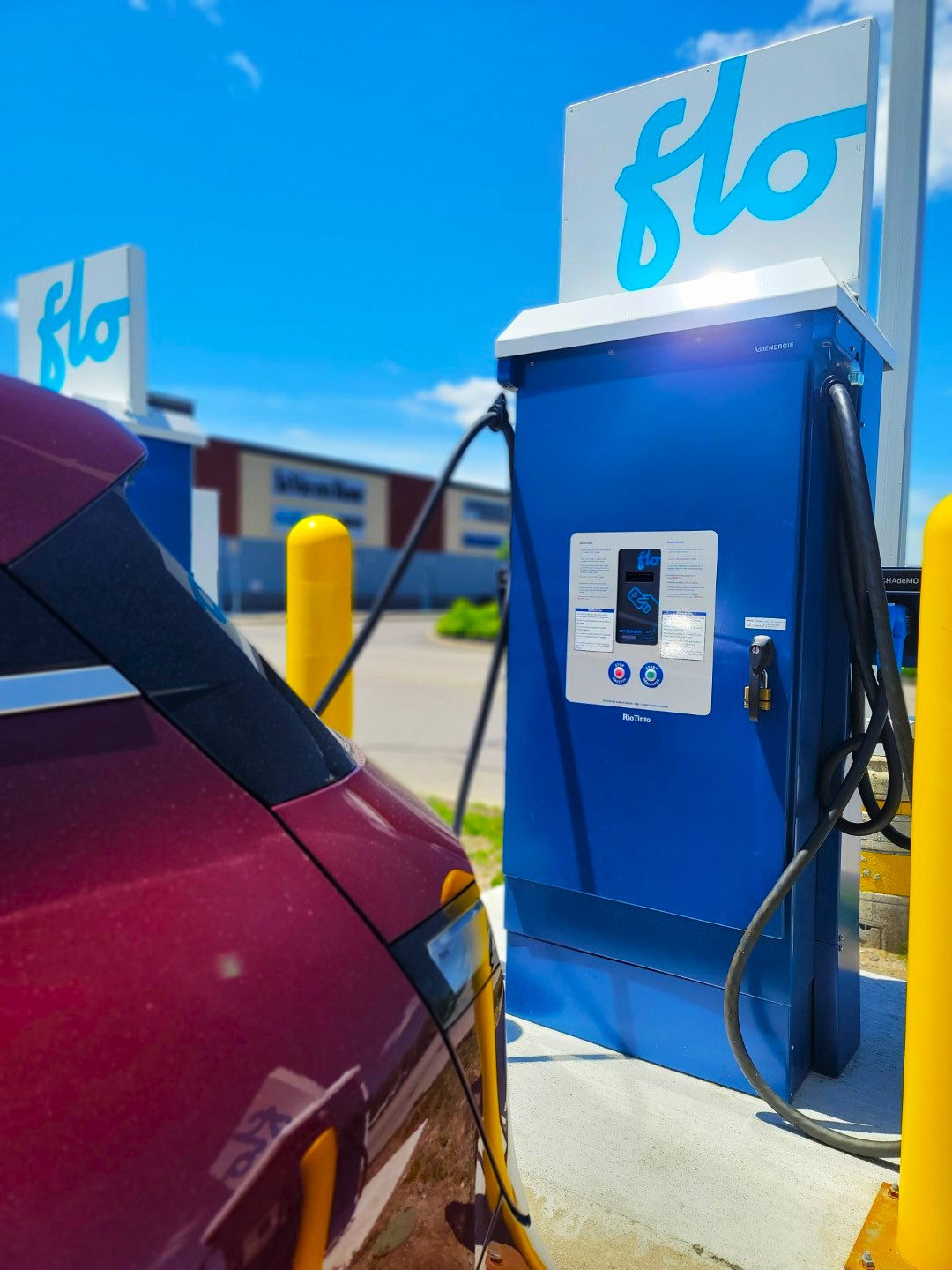 Chris absolutely loved that this vehicle had the best speakers- Bowers & Wilkins (the same brand that he recently purchased for our own home). If you're an audiophile you'll definitely want to get the audio system upgrades because it certainly makes for a better listening experience. The plush seats, intuitive systems and quick response (accelerating quickly and easily) of the vehicle certainly saw it getting impressive applause from our friends and us. It was actually funny because the car also looks pretty and when we were waiting for a traffic light to turn green in Yorkville, we had two people stop by and take a picture of the BMW while we were still in the car- lol!
As you plan your summer road trips this year, we hope the Torrance Barrens make it to your list! One day I'll be back to see the many stars and the Northern lights dance here!