The Christmas countdown is on with single digit days left!! I couldn't find a cute Santa suit for Baby Boy this year so I've decided to dress him as a
dapper little gent for the holidays. Here's more pictures from our visit with the Eaton Centre Santa a few weeks ago – I just couldn't help but share more pictures from our visit. I was hoping to get some with the Distillery District Santa but that totally didn't happen as  neither was interested in meeting the big man at the market.
We're gearing up for our annual 12 Pubs of Christmas crawl with friends this weekend and we're also heading back to Nova Scotia for the holidays. Don't forget that today's the last day to enter quite a few of our Holiday Gift Guide Giveaways!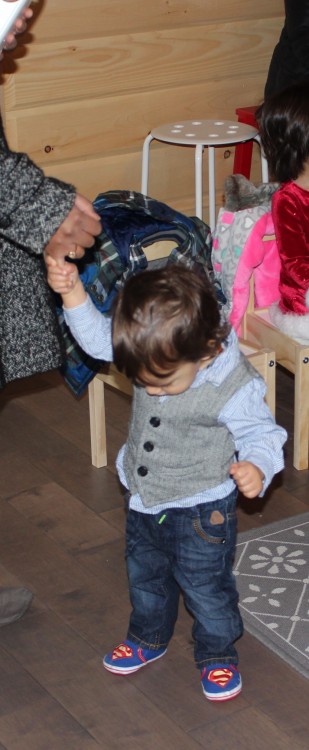 The Children's Place Grey Vest
 The Children's Place Blue Stripped Shirt
 Mexx Kids Blue Jeans