Here' s two randomly crafty things seen around the city in a day :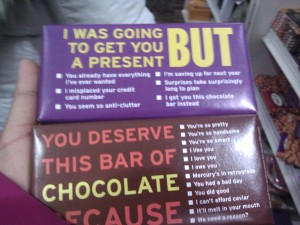 Here's the perfect  gift for the person you don't really need/want to get a gift – at $2.99 from Winners it's hard to say no to this purchase!
Next time you need someone to bail you out of a blind date – here you go! This nifty insert was spotted at the  Joey Eaton restaurant's menu. Sneaky  sneaky!