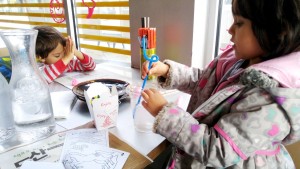 It's been ages since a restaurant's kids menu impressed me and so you know I HAVE to tell you about our visit to Myers + Chang in Boston. When I knew we'd be exploring Boston with Porter Escapes, one of the first things I did was make a "to eat" list because  I knew my palate and the Boston culinary scene had changed since I lived there. I was on a mission to discover the best eats and a friend had told me I had to go here for the Nasi Goreng. He was wrong…I had to go here for a whole bunch of reasons but the Nasi Goreng wasn't it!
After a busy day touring around Fenway park we were famished and the kids were tired so we took a cab to Myers + Chang, despite being more than half an hour late for our Open Table reservation. Luckily for us, even though I had made a reservation for an odd hour at 3:30 p.m. the place wasn't overly busy when we rolled in at 4:10 p.m. We were welcomed and our double stroller was whisked away to be parked at the back. As soon as I walked in I noticed the bartender shaking away and I knew I had to get a cocktail here.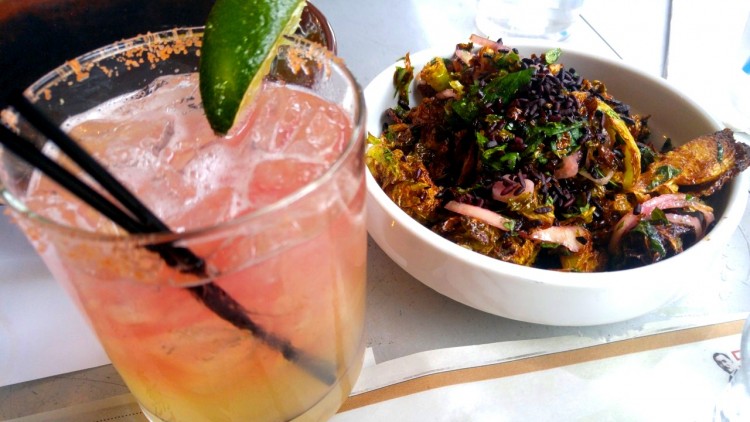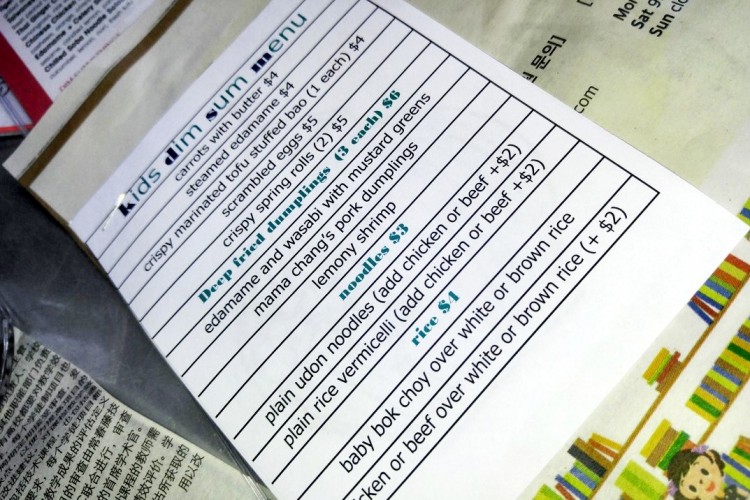 What caught me by surprise was when our server asked if we'd like to order the kids meals first and promptly brought out crayons (in a cute take out container) and a kids' menu that featured items like edamame, Udon noodles, scrambled eggs, baos and more  – even the pickiest child would be able to find something here! I really enjoyed seeing a fusion of items on the kids menu that mixed in the usual staples of boiled veggies and pastas but in a manner that allows parents to introduce new flavours to the young palates. Need I mention that they had plastic cups with lids for the kids?
Myers + Chang is the brainchild of a husband and wife duo who realized together that the Boston dining scene cried out for a fun, hip restaurant where you can enjoy fresh Asian dishes offered with warm friendly service in a funky indie diner setting. They have totally done right by Bostonians in coming up with this concept.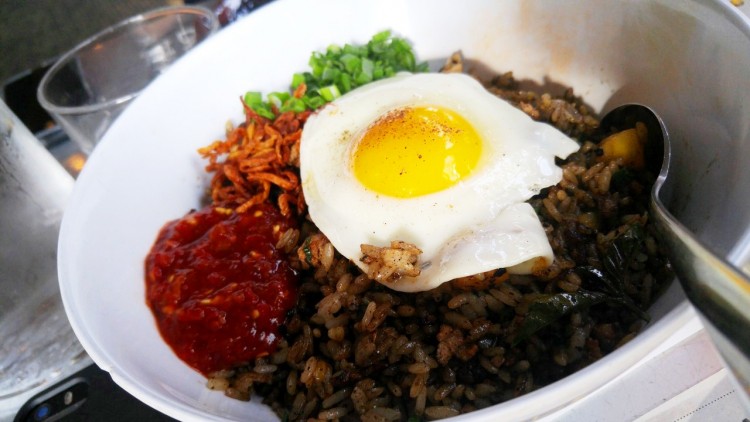 As I mentioned, the Nasi Goreng wasn't my favourite dish on the menu, my heart will always be loyal to the Sri Lankan Nasi Goreng I grew up on. Sorry Myers + Chang! However everything else we ordered, hit the spot! I kid you not – from the amazing Bloodlust cocktail (a fab blood orange margarita that was a perfect mix of sweet, sour and spicy with a sriracha rim) to their Dragon Sauce. My only regret is that I didn't have a group with us so I could have eaten  through more of the menu… bet their Baos are amazing! The hubs LOVED his Kimchee Quinoa Bokkeumbap and has asked me to replicate it at home (hah! Wish me luck!).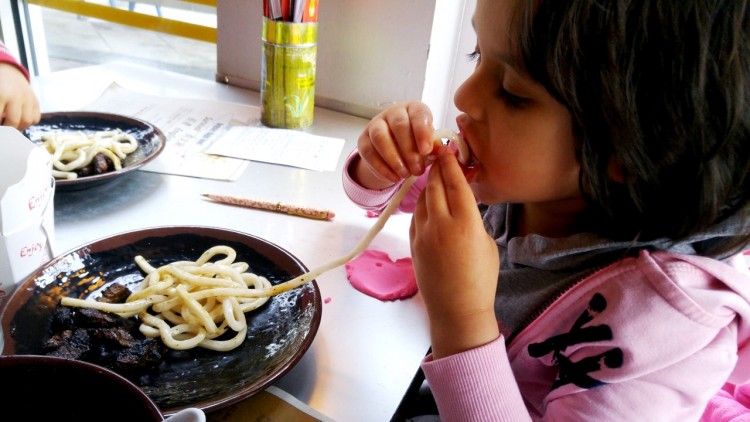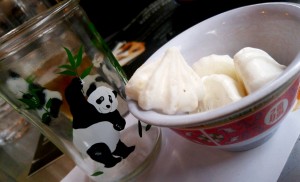 Trying to snag a reservation here was difficult only because I tried to do so a day before…if you're like me and a bit last minute, just try for odd hours like 3:30 p.m. and you'll be all set! If you're in Boston definitely put Myers + Chang on your must eat list because everything from the cocktails to the food is AbFab and they're kid friendly too! Oh and make sure you eat the complimentary treats that come with the bill.. our bill came in a cute Panda glass and I ALMOST left without tasting the "kisses" (as we Sri Lankans like to call them) but I'm so glad I didn't! The coconut meringues were absolutely delicious!