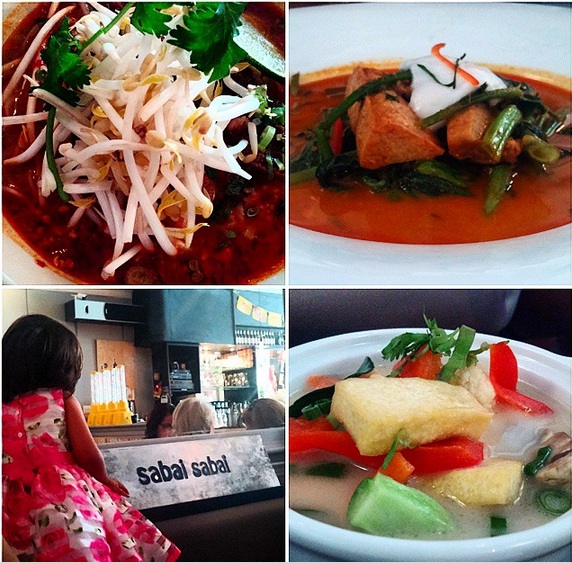 This cozy little spot is becoming a fast favourite of mine and I must admit that it has taken me a while to warm up to this Thai joint. My brother and a couple good friends have always loved this Thai resto but I wasn't sold until my third visit shortly after I met Chef Nuit at Eat to the Beat. I've dined here about ten times now and find that it's a spot that works equally well for my nights out with the girls when we order pitchers of Sangrias and just as well for our family dinners with the kids and the grandparents. Sabai Sabai offers a wide range of Thai dishes that can be found at canteens and in the homes of many Thai locals, thanks to Chef Nuit's culinary spin.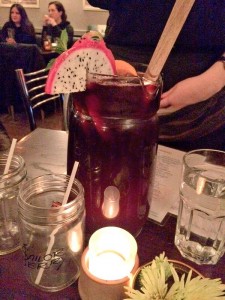 Sabai Sabai is a busy spot, no doubt! If I'm going with the kids, I always ensure I choose a lunch or very early dinner seating and we've had no issues. I prefer not to bring the stroller here but we've popped by a couple times with our stroller and they've been great at accommodating it by our table. Dinner here on the weekends is extremely busy and I only venture out without the kids during those occasions. My most recent visit was right after my mom got her PR card (Canadian immigration) extension approved and the whole gang went here for a celebratory lunch.

My favourite dish here is the creamy Khao Soi and it's one I've mentioned to our Thai loving friends who live in Atlanta. The Massaman Curry with flat iron steak is also a favourite of mine. More often than not, I get one of these two dishes. I can be quite boring and not veer away from our favourites when I return to the same spot!
Sabai Sabai is great for dining in at but just as good when we do take out which we have done for a couple small gatherings at our friend's place. Their dishes are always consistent which is something I treasure. They don't go out of their way for the kids but they welcome the kids and have high chairs on offer and the kids love many of the noodle dishes and of course the Taro Chips! My mom is a vegetarian and Sabai Sabai is one of the few spots we can take her to and not hear any complaints. They have a mock fish dish which is her favourite.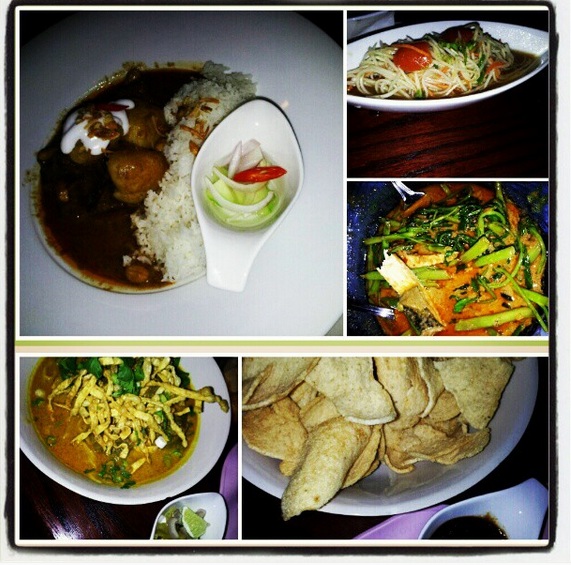 If you're looking for a spot for some great cocktails and a youthful vibe with authentic street food style Thai dishes, point  your nose towards Sabai Sabai and invite me along, will ya?