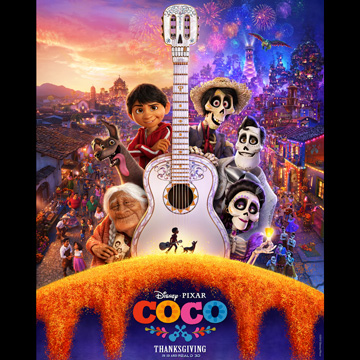 What would I do without Pixar? As the movie mad parent of a six and a four year-old, every new film we watch together is an adventure. I am constantly worried that the film will be too childish for me or too boring for the kids – and if not too boring, then too frightening, or just simply unsuitable. Last month, after watching the first episode of "Stranger Things 2" and seeing the kids dressed up in their Ghostbuster costumes, I became excited to sit down with the kids and watch that movie. But then I checked the message boards on the IMDB page and was reminded that the film has "many uses of the words shit", amongst other phrases a 4 year-old shouldn't hear. Well…shit. It will be a few more years until we watch that movie. While shit is not the worst word I can imagine a 4 year-old saying, I don't want to be the one who introduces him to the word. I am sure the kids will hear it at school sooner rather than later. Perhaps then we will watch the fun but foul-mouthed Ghostbusters!
So we are in the Pixar stage for now, but honestly, it's a great phase to be. I was 19 when the original "Toy Story" came to theatres and I have seen every subsequent Pixar's release except "Monster University". I even caught most of them in a theatre. Not so long ago, Yashy and I would spend a carefree night before parenthood checking out the latest Pixar movie. I vividly remember being captivated by "Up" and "Toy Story 3" at the theatre near our condo. So, even with kids, some things never change.
This past weekend we went to see "Coco", the 19th Pixar film to hit theatres since 1995. And as I often am when I see a Pixar, I was treated to one of the best films of the year. "Coco" ranks with the Toy Story movies, "Ratatouille", "Up", and "Inside Out" for me as amongst the studios very best offerings. Like those movies, it takes chances, introducing themes not seen in previous Pixar movies while also ensuring that the story is easy to follow and engaging for younger audiences. I would recommend that if your kids are 6 and up, "Coco" is a film that must be seen in the theatre. It contains visuals that my kids may remember well into adulthood, much like I'll never forget the rolling boulder scene from "Raiders of the Lost Ark" or the time I first saw ET and Elliot flying past the moon.
"Coco" takes place on el dia de los Muertos, the Day of the Dead, but there is nothing to fear from the lively skeletons that populate the world of "Coco". As those familiar with the Mexican holiday will know, dia de los Muertos is a celebratory day in many cultures, a day in which the living honor and remember their deceased ancestors. In "Coco", we discover that it is the one day of the year when the dead can cross over into the land of the living to be with their family. In this film it's also the day of a big music festival, one in which Miguel, the film's 12 year-old hero, is determined to enter. His family, it turns out, despises music, and it is forbidden in their household. Any attempt Miguel makes to be a musician has been thwarted by his abuelita. Her grandfather, Miguel's Great Great Grandfather, was the family's last musician, but he left his family to pursue his passion for music, and they have never forgiven him (or music).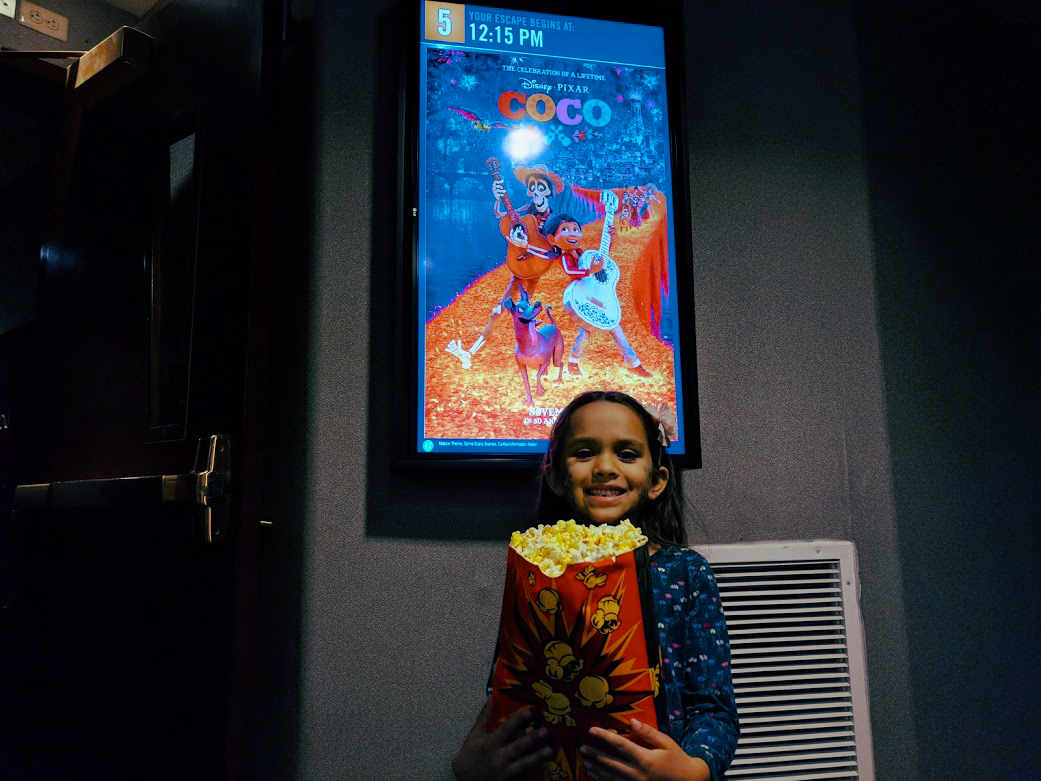 Miguel's determination soon lands him in the Land of the Dead, the only human amongst a sea of colorfully adorned skeletons. As Miquel crosses the bridge into the Land of the Dead, he encounters a landscape that features thousands of intricately drawn buildings stacked dozens high and stretching as far as the eyes can see. The filmmakers are so rightfully proud of this set piece, and the months of hard work involved in its creation, that they introduce the city in a short sketch that plays before the film (just after a surprise 20-minute "short story" with the cast from "Frozen").
Despite its setting the film is colorful and relentlessly upbeat. Miguel's journey is full of surprises and many of the facts laid out at the film's outset are soon challenged as Miguel encounters his ancestors. I am not overly familiar with Mexican heritage, but this film presents the Latin spirit in ways that made me feel like I learned some important insights into the culture. While reading up on the film, I discovered that "Coco" was release a month ago in Mexico and is already the country's top grossing film of all time.  It would seem that much of the Mexican population loves this film as much as I do.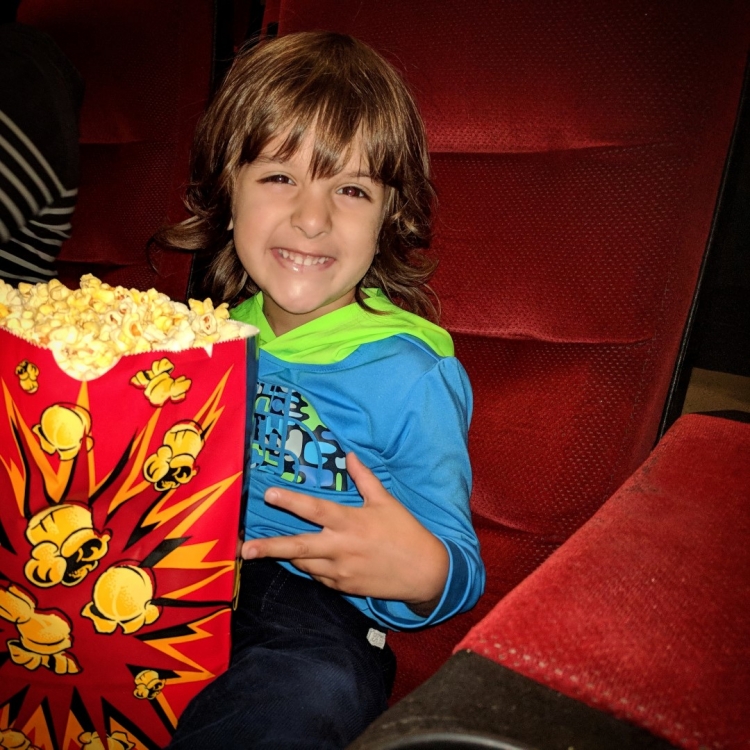 Admittedly, this is not our kids favorite Pixar film, at least not yet. Both kids told me that they liked it but they were more thrilled by the Frozen short film that preceded the movie. I think some of the plot points, while not overly confusing, were a little too mature in theme, especially for the Little Man (who did lose concentration half way and was spotted closing his eyes during a scene or two). I would like to think that the average 6 to 8 year old will be immensely thrilled with "Coco", which has a strong mix of humor and adventure, plus an ending that might have you dabbing your eyes.
Yashy did find that the Frozen short film at the start of the movie was a bit too long and much more joyous than Coco. Our film started at noon and we didn't leave until 2:30 p.m. so that was a very long session for the kids to be seated through. We went through a large bag of popcorn and ended up digging into the cheerios and gummies Yashy had in her purse. Ensure you have plenty of snacks and drinks to keep the kids happy!