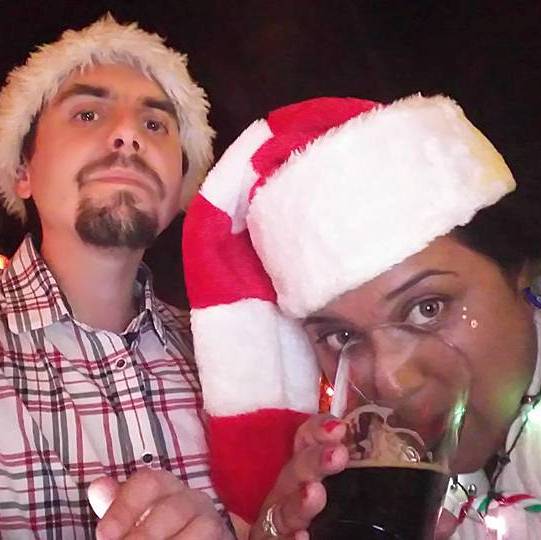 Last Saturday the hubs and I left the kids with my parents and went out on our fourth annual 12 pubs of Christmas! I'm glad that our friends are into maintaining this tradition with as much gusto as we have and it's my way of really getting into the holiday spirit. Last year we explored the Danforth area and this year we decided to check out the spots lining Ossington street. This hipster neighbourhood did prove to be a bit challenging as most spots only accept cash and many were not open until the evening hours, yet we found 12 spots for us to swing by in our group of 12 adults. From noon until 8 p.m. we made our way through our 12 pubs of Christmas, meeting strangers along the way and making a merry fool of ourselves. As we get older, we're getting wiser and many of us sprinkled in a couple half pints to keep our livers and our behaviour in check and so we're definitely smartening up in our old age!
Here's a run down of the spots we stopped in at!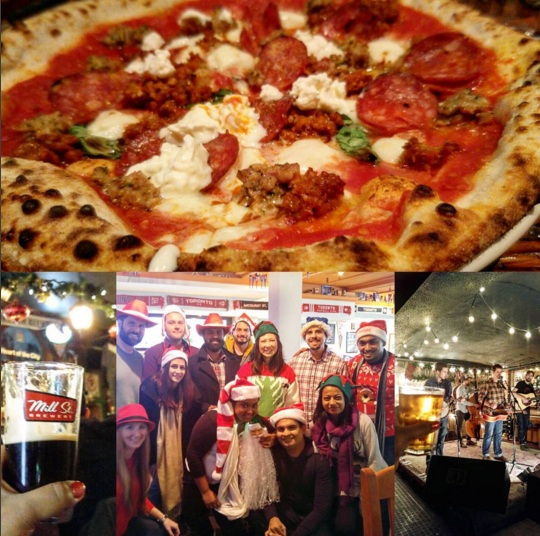 Pizza Liberetto
 was a request by the hubs and another friend of ours so we started our day with pizza in our bellies. They didn't accept reservations so we got there as soon as they opened and secured a table for our group of 12.
Dakota Tavern
 is where I wanted to start our day but the Bluegrass Brunch idea was vetoed because the guys didn't want to over indulge in the all you can eat scene here. Which was fair. We still enjoyed a pint as we listened to the live band. I was informed that they usually charge a cover here but since they didn't mention it when I called them that morning, they graciously allowed us to order a quick pint without the extra charge! Phew!
Opera Bobs
 is one spot I plan to return to. It is a cute little bar that had a zealous crowd cheering on their football (soccer) teams. It was fun getting into the spirit of the game as we threw back our third drink for the day.
The Contender
was empty when we arrived and was the perfect spot for our group shot. They had a shuffle board and plenty of sports memorabilia to keep us entertained and it seems like a good spot to watch a game at. It did have a 'dirty sportsbar' aroma but I can see many enjoying some fine late night drinks at this joint.
Bellwoods
is a spot the hubs runs to on a monthly basis. Like literraly runs there to stock up on beer and then ttc's back. It's a spot we always visit but I definitely don't think we'll do group visits here in the future. Due to some beer line issues it took over 30 mins for us to get our drinks and because we were on a time crunch it did dampen our mood a bit. The beers that did come out were great as always, so it's hard to whine about it but I do need to remember that this is better in a small group situation.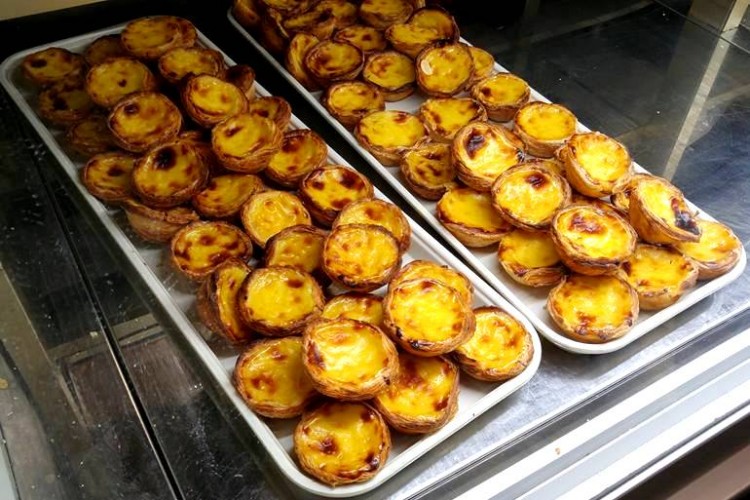 Sweaty Bettys
 is such a classic Toronto spot that I was so glad I was able to introduce her to some of my friends. This dingy bar wins my vote for best spot to drink the day away at! On my way here I did pop into a bakery to eat some warm Portuguese tarts (gotta love those Pasteis de Nata!).
Lipstick & Dynamite
 was new to all of us and we all dug the cool artwork on display here. Very hip and very local – which is a good combination!
Hawker
was where we decided to have a snack at and when we got there the place was empty but we also had a reservation. I love Malaysian food and Nasi Goreng is one of my all time faves. This spot delivered fabulous cocktails and a decent Nasi Lemak but sadly my favourite dish was nothing  like what I hoped for.
Get Well
 has been a favourite of ours for years and as always, they delivered on their promise- Great vibe, a fun lounge area, games to entertain all and good drinks.
Dock Ellis
 was a very cozy spot where we snuggled up on a couch and enjoyed our third last pint. I was dreaming of the Pasteis de Nata I had picked up earlier that day and a friend ran over to grab some other goodies from a bakery nearby. Luckily no one noticed us stuffing our faces on the baked goodies he brought in!
The Garrison
is where we ended up when we discovered that our original spot was too small and busy to accommodate a group of our size. We're so glad we popped by here because we bumped into another group of Santas like ourselves making their way through their own 12 pubs of Christmas!
BQM Burger
 was where we ended our day at. We had a couple more friends join us as we sipped on that last drink for the day and noshed on burgers. My cheesey avocado burger is just what I needed!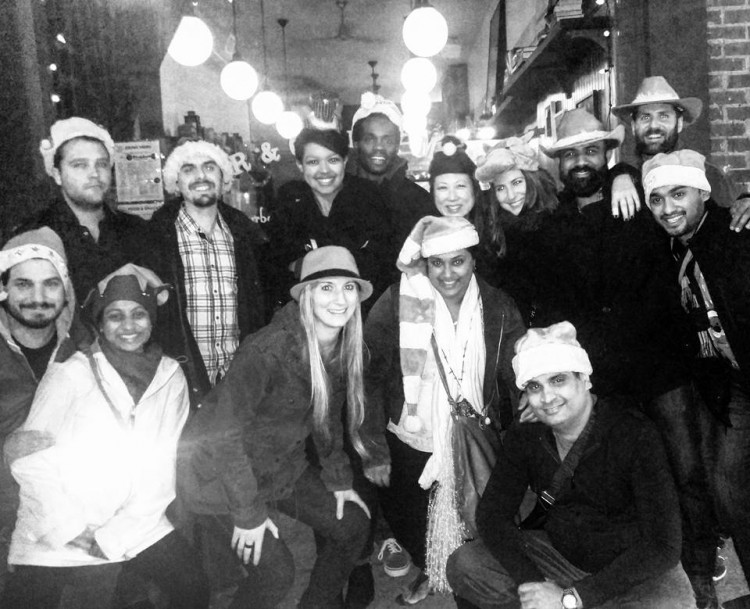 The 12 pubs of Christmas put us in the holiday spirit and luckily the next day wasn't too painful. With my folks over to look after the kids, we got to sleep in before we celebrated my dad's birthday. The following days saw us party hopping and it's way too early to say this, but we'll soon have to start thinking of the neighbourhood to explore for our 5th 12 Pubs of Christmas in Toronto!