Toronto is one of the more popular cities when families decide where to visit in Canada because Toronto has plenty to offer during every season. You may remember our list of things to do in Toronto with kids in the summer  because I am totally guilty of telling visitors to Toronto that spring to fall is the best time to visit Toronto as it gets cold and slushy in the winter. Though to be honest, there's plenty to do in Toronto during the winter months, you just have to bundle up. So yes, you can visit Toronto in December, January, February and March and still have fun. I thought I'd share some of the best things to do in Toronto in the winter.
Getting in Around Toronto in the Winter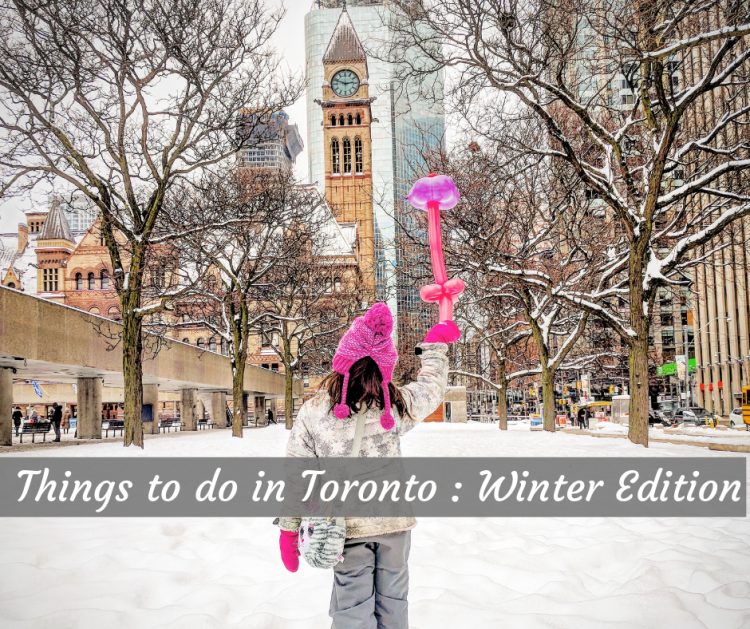 In reality you can still do most things you'd do in Toronto during the summer in the winter months but you'll just have to rely on more cabs and ride shares to get you from one point to another. Our subways, streetcars and buses operate during the winter (obviously) but things tend to be even slower than usual. Waiting on street corners during snowstorms is not a winter activity in Toronto we'd recommend! Especially if you have kids with you. That said, the City Sightseeing bus might be a great option this time of year as it will get you to some of the best Toronto attractions.
Winter Activities in Toronto
So what exactly can you do in Toronto during the winter months? Let's see shall we?
Indoor Toronto Attractions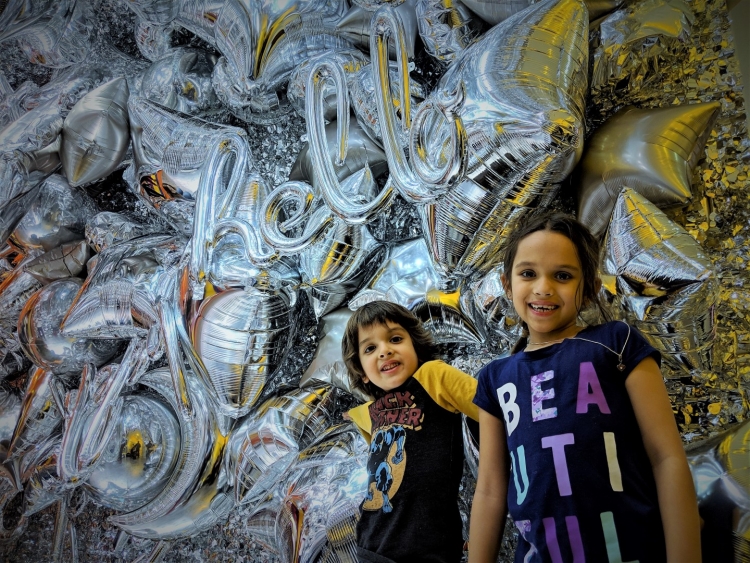 It goes without saying that you can still continue to enjoy the many museums and galleries in Toronto during the winter. You can keep warm at the Ripley's Aquarium, the Art Gallery of Ontario, the Royal Ontario Museum, the Science Centre and Casa Loma (to name a few of our faves). Many of these spots have special winter exhibitions and it's definitely less crowded than during the summer months. You just have to pay for coat check at some spots if you don't want to lug those heavy coats around with you. I know many visitors want to visit the CN Tower and I'd like to recommend that you monitor the weather before you make plans to visit the CN Tower with kids because on a cold, cloudy or snowy day, you might not be able to see much.
Let's not forget that no matter what the weather in Toronto might be, our restaurants and bars are in full swing during the winter months. Some of my favourite Toronto bars to visit during the cold winter months include Mrs. Robinson, Cloak Bar and Birreria Volo. Let's not forget restaurants like Barsa Taberna and Pinky's CaPhe where you'll be transported to warmer destinations through their menu and decor. Here's a list of our best places to eat in Toronto!
You can also catch a movie at the TIFF LightBox or a play at one of the Ed Mirvish theatres. If you're into games, downtown Toronto is home to many escape rooms and gaming cafes as well. If you don't mind leaving the downtown core, you can even jump away at Skyzone (Amsterdam brewhouse is next door if you need to warm up even further), soar indoors at iFly and smash things up at a Rage Room. You could even go curling indoors in Toronto, if you'd like to do that. Checking into a hotel like the Chelsea or the Delta Toronto will also give you access to an indoor pool, so that's something to keep in mind!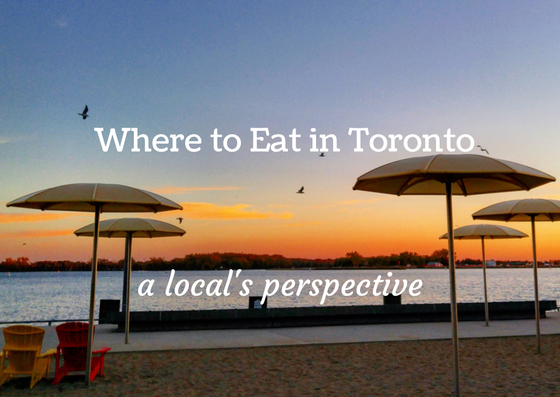 Not going to lie, eating is probably our favourite indoor winter activity! Here's our list of the best places to eat in Toronto!
For a delicious afternoon with a mix of indoor and outdoor play, check out our friend Travel Mammal's Toronto Food Tour! We're yet to go on one but it does seem like loads of fun and takes place throughout the year!
Outdoor Winter Activities in Toronto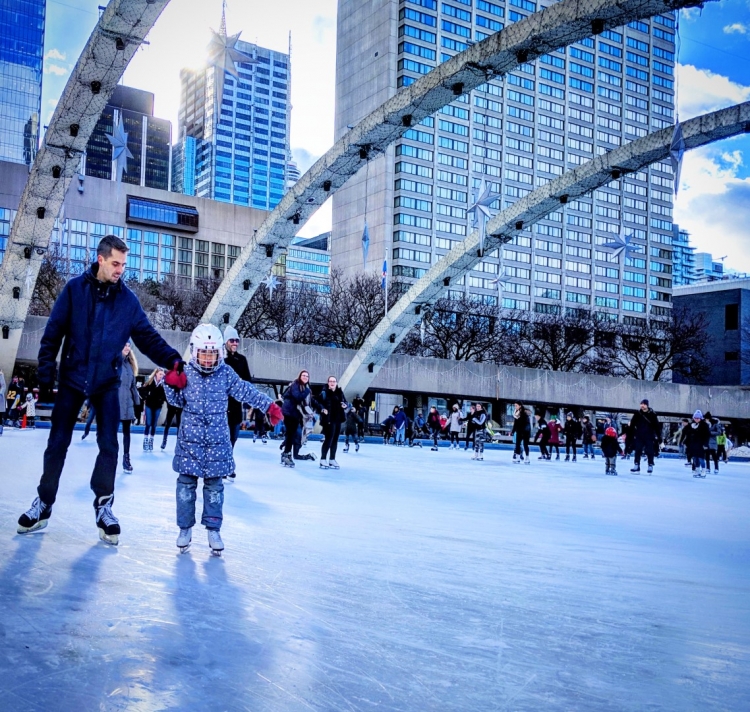 That first snowfall is quite pretty and downtown Toronto covered in the white stuff is actually quite a sight to behold. Mind you it never lasts too long and our streets and sidewalks are quickly cleared off in the core downtown area. While many families spend their winter weekends taking road trips to Ontario ski resorts, we mostly stay in Toronto and explore (with a healthy dose of hibernation). This January in Toronto has been brutal with "feel like -35 C" weather and the largest snow dump in history, but we're still going out and finding way to stay active in the winter.
Outdoor Rinks : We have quite a few outdoor skating rinks in downtown Toronto and the popular ones with DJs and twinkly lights are the ones at Nathan Philips Square, the Harbourfront and Bentway. These spots all have places to grab a warm drink at, rent skates and helmets and take some fantastic family pictures of your visit to Toronto in the winter.
Sledding Hills : We're yet to do this but our friends all highly recommend Riverdale West Park, High Park and Trinity Bellwoods Park. This BlogTO article breaks down the best spots within each of those parks.
Evergreen Brickworks : Just because it's winter in Toronto doesn't mean that you need to miss out on outdoor farmers markets! Evergreen Brickworks is where you want to go and Fat Tyre Bike at and grab some delicious treats and healthy food.
Islands : As much as I love the Toronto Islands during the summer visits, winter there is very scenic as well. Not much is open and only Ward Island ferries operate but you can skate, ski and explore without the crowds that populate the island in the warmer Toronto months. Just ensure you take food, drink and anything else you might need as most things are closed in the winter (not Far Enough farm though!).
Ontario Place : It's insanely cold here but it's a great place to watch a movie at the Cinesphere, skate, roast marshmallows and catch some outdoor art exhibitions.
Art Walks : As long as you're bundled up, there's no reason why you couldn't go look at the Toronto's street art scene. Every winter Little Monkey and I tend to visit Graffiti Alley in Queen West because we're usually the only ones there!
Toronto Winter Events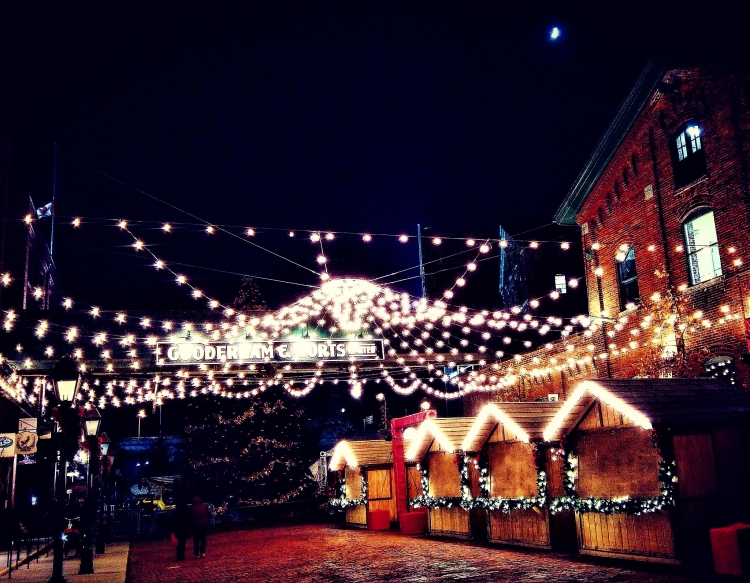 One of the most fun things about Toronto is that the city never stops, no matter the season. So if you're wondering about the best time to visit Toronto, the answer is ANYTIME and the main reason for this is because there are fun events and festivals taking place throughout the year. I obviously do not know ALL of the events but I thought I'd share some of the ones that are on our radar if you're looking for things to do in Toronto in the winter.
Toronto in December
The holiday season is a magical time in Toronto and there are so many things happenings. Many of the downtown Toronto office buildings and public spaces are decked to the nines. There is the popular European style Christmas Market in Toronto, Casa Loma is lit up and kids will love the magic there. There are also many plays and shows happening at various theatres. You may enjoy listening to this podcast where Chris and I discuss things to do in Toronto in December.
Toronto in January
Probably our gloomiest month as we all recover from the December merriment, January events  in Toronto usually include an outdoor beer festival (yes, bring your warmest mittens!), the Toronto LightFest , Disney on Ice and IceBreakers. It's also a great time to catch a Raptors home game or visit the Symphony Opera.
Toronto in February
Ah! February in Toronto means that love is in the air. For locals, Family Day long weekend offers a chance to escape the grey winter but for visitors, it's a good month to find deals at hotels and restaurants. Winterlicious is a culinary program that will enable you to enjoy multiple courses at some of the best restaurants and while you do need to do a fair bit of research to find the good ones, the culinary events have always been fabulous. There's also The Artist Project which is one of my favourite art shows in the city, a Tea Festival and many family focused pop up events for Family Day weekend.
Toronto in March
March break is a popular time for families to visit Toronto because there are so many family focused events taking place. Many of the museums have special programs and hotels like the Chelsea offer activities to keep everyone entertained. Comicon is a popular March event for families visiting Toronto as well.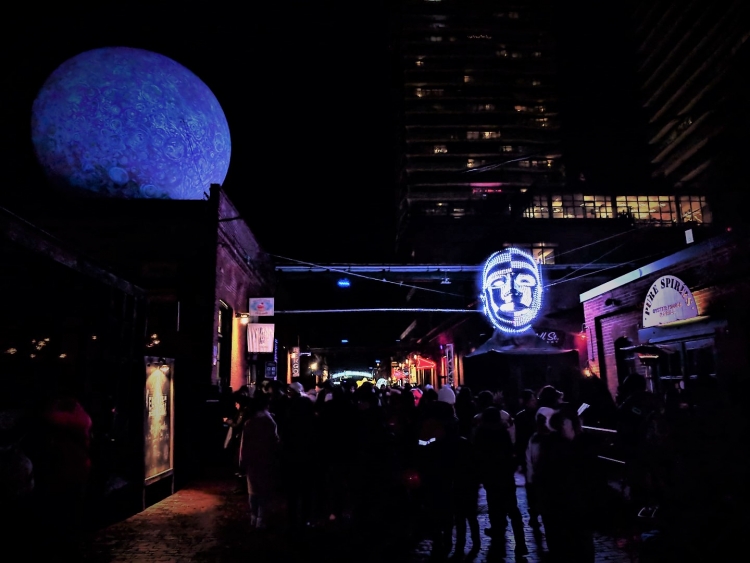 As I mentioned earlier, there are SO MANY more events taking place in the city, including concerts and live shows. Like this Instagram worthy pop up right by the Eaton Centre. I also should highlight that there are plenty of food tours that take place, like the Toronto Greektown food tour. For more events check out the Tourism Toronto site!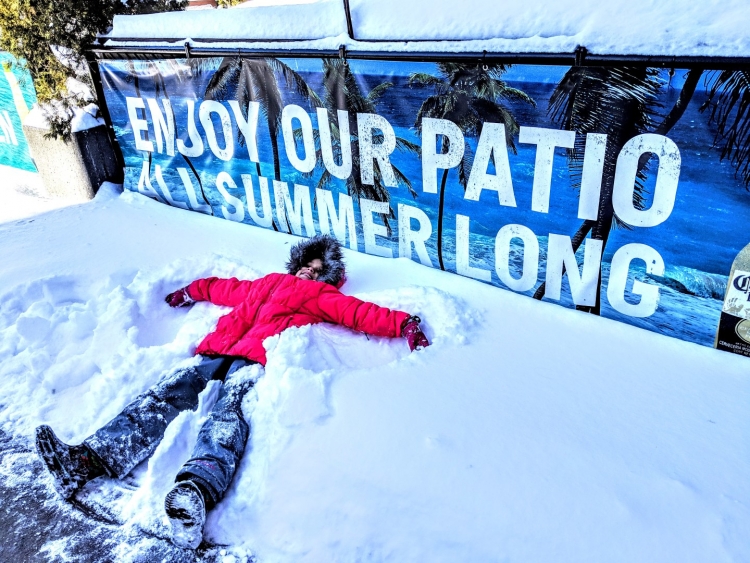 So there you have it! Those are just a few of the things you can do in Toronto during the winter with kids. Of course if you're looking for snow, we don't get enough to go skiing on the main roads (well we might for a day or two) but there's enough for kids to jump around in and have some fun. Seeing snow for the first time is a novel experience, especially if you grew up in the Middle East or Asia, like I did!