— Updated June, 2019 —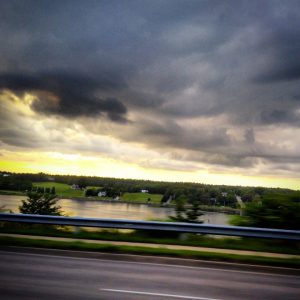 Back in 2009, Cape Breton Island made it to number 3 on Travel and Leisure magazine's reader list of the best islands in the world. It's been a mainstay on the list ever since. Considering the competition, which included Bali and the Galapagos islands, the ranking was a point of pride for Cape Bretoners. Assailed by high unemployment after the collapse of the fishing, coal, and steel industries that employed thousands of residents, my picturesque coastal home seems outside of time and space for many of us who grew up and then left the island. Most of my high school friends went away to university and then never returned home. For those of us with family still living in the area, Cape Breton is a place we visit from time to time. For others, it's just a memory, an intended future vacation spot that may never materialize.
Cape Breton can be reached by land over the Canso Causeway, by ferry from Newfoundland, or by plane into the Sydney Airport. My father is a still a practicing physician in Sydney and it's the city where I grew up. Yashy and I take the kids there every second Christmas, hopeful that there will be enough snow for them to build a snowman (hasn't happened yet – snow always tends to arrive in January when we plan a visit).
These Christmas visits see us huddled indoors, experiencing little of the island's beauty, but we have visited twice in the summer since the Little Monkey was born. During these trips, my appreciation for both Sydney and the surrounding area began to grow. The city has slowly been changing in the years since I left. Gone is the Steel Plant that powered the city's economy for decades; in its place is one the most beautiful outdoor parks in Canada. After much rediscovery, I now have a checklist things to do in Sydney, one that I follow diligently when I am in town.
Stop 1 – View the Big Fiddle and Walk Along the Boardwalk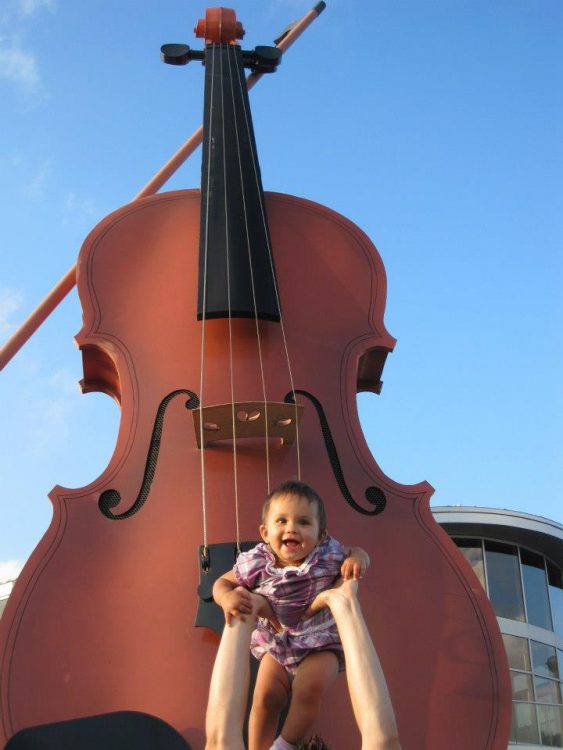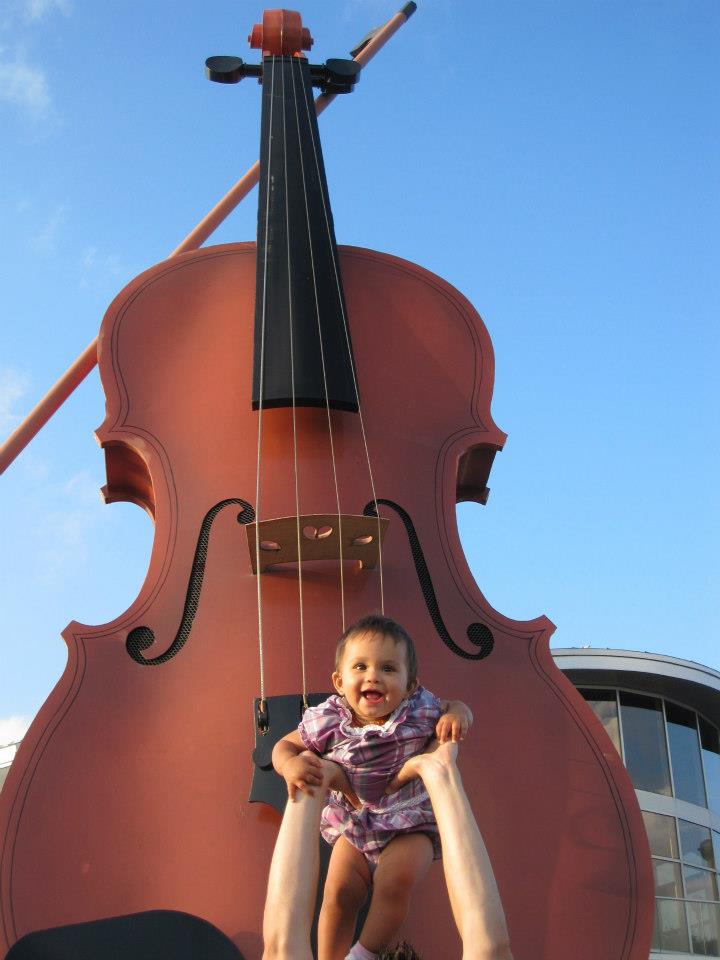 A relatively new addition to the city (and such a fitting one), the Big Fiddle greets thousands of cruise ship visitors every summer. Located on the Sydney Harbourfront and overlooking the harbour and the Big Fiddle Marketplace, the structure provides a great photo opportunity. It even plays fiddle music through a speaker installed within the instrument. From there, a boardwalk extends along the large harbourfront. A great place for an evening stroll and beautiful at sunset.
Stop 2 – Grab a Drink at Governor's Pub & Eatery
Across from the Boardwalk on the Esplanade, Governor's Pub & Eatery features an beautiful outdoor patio that serves local craft beer and a wide range of seafood dishes at the restaurant inside. It's a great place to be at sunset, providing patrons with a view of the harbour and a summer breeze. Upstairs at the pub, you will usually find live music from some of the island's best musicians. If you find Big Spruce or Breton Brewing on tap, check them out. Both breweries operate on the island and make delicious beer.
Stop 3 – Napoli Pizzeria
I belong to the cult of Napoli. We followers get together like expats at parties to discuss the virtues and various ways to enjoy Sydney's finest pizza, one that we all enjoyed immensely as kids but now only get to enjoy once a year if we are lucky. Napoli has been operating in Sydney for as long as I can remember. I suspect its original chef studied under the tutelage of an Italian culinary genius before bringing the recipe to Sydney, where it was honed over the years into the masterpiece it is today. The first number I dial when I arrive in the city is 902-539-6109, a number I have memorized, possibly the last phone number I will ever remember. My order is often large. I buy enough to stuff myself that evening, later that night, and then during the next day's lunch, with plenty to share around. Napoli Pizza has not yet been awarded a Michelin star, but I suspect that this is due to some clerical error that will soon be rectified. If you try this pizza and don't like it, then I pity the tastes buds that you are forced to live with.
Stop 4 – Visit Open Heart Park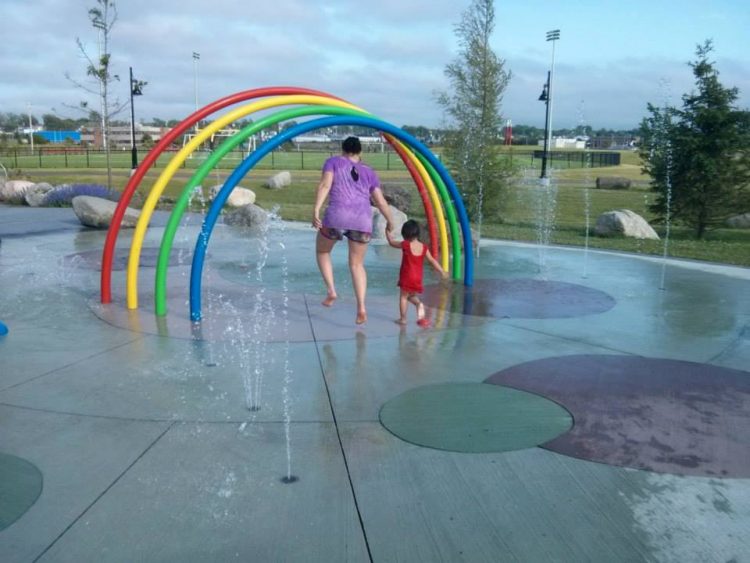 In the bowels of the earth underneath Open Heath Park lie the toxic remnants of the Sydney Steel Plant. After closing 2001, what remained was an ecological wasteland. Known as the Tar Ponds, the land was covered in slag, a byproduct of steel, and was a blight on the area. I had thought that the situation was hopeless. And then a few years ago, my Dad took us over to the site, revealing one of the most impressive green spaces I have ever seen. Toronto certainly has nothing to compete with Open Heart Park, which contains a splash pad, a playground, a large running track, and a full size soccer field. As a parent, every trip to Sydney now includes an afternoon at this park.
Stop 5 – The Highland Arts Theatre
Located in an old church, the HAT, as it is known locally, is the place to go for live entertainment. True to the roots of the island, many of the shows have a musical element. The troupe also performs Broadway hits as well as original productions on a regular basis. When we attended in August 2018, the theatre featured four performances to choose from. For the price, this is a great value.
Stop 6 – Dine at Flavor Restaurant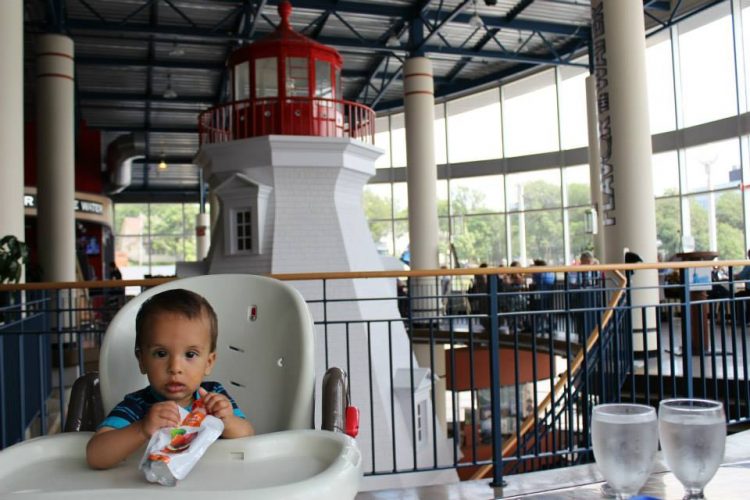 With two locations right downtown, Flavor is an ideal companion stop to the Big Fiddle. The better of the two locations is on Pitt Street. More suited to lunch, but with enough options for a dinner stop as well, the chefs at Flavor product some great sandwiches, a pretty good bowl of Seafood Chowder, and nice range of entrees. Perhaps Sydney's finest restaurant (if you don't feel like pizza).
Stop 7 – Drive through Membertou
Membertou is a First Nations community located within Sydney. For years, poverty was its defining characteristic. Now, with some wise investments, the community has become one of the city's most vibrant areas, host to year round events and home of the Membertou Trade and Convention Centre, a popular concert venue where Yashy and I also held our wedding reception. If gambling is your thing, there is also a casino that gives you a chance to leave with some extra cash (or less).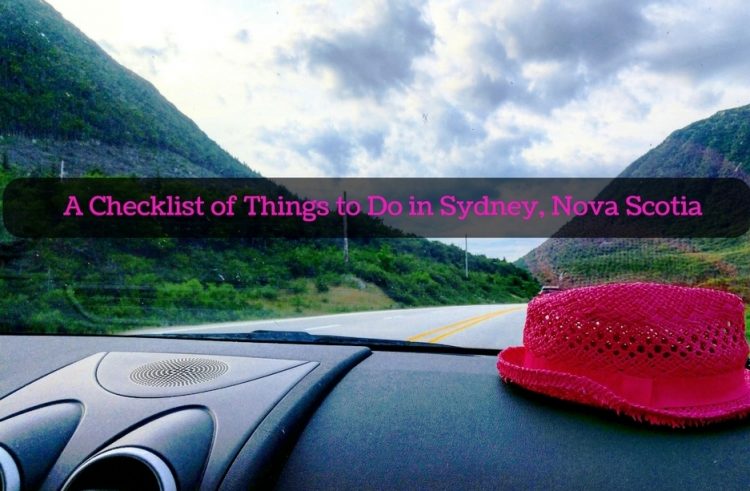 Not far outside of Sydney lies the Fortress of Louisbourg National Historic Site, a must stop for visitors to Cape Breton. In the nearby town of Glace Bay, the Miners Museum is great experience as well. And of course, Cape Breton has a lot to offer for those looking to see breathtaking scenery. We spent a fantastic weekend in Little Margaree in 2014 and made some great discoveries near Baddeck this past August. Exploring Cape Breton is a memorable experience, and for most, the adventure starts at the airport. So if you are flying into Sydney and staying for a day or two, follow my checklist to start the journey off right.