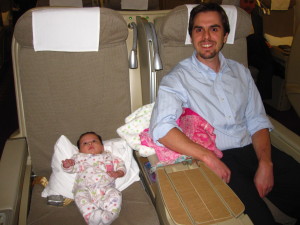 Family travel the way we like it-forget the rest if y'áll ! A recent post I wrote sparked a lot of debate on if kids should be "ALLOWED" on business or first class on trains and planes. I am a firm believer that you're paying for the comfort and service and not silence. Everyone's entitled to the same level of silence – economy or first class. Besides….what about that business phone call that's taking up air time or the manic cougher? Here's the Little Monkey at around the 2 month mark on her first flight from London to Bahrain – first class on Gulf Air with a nanny onboard!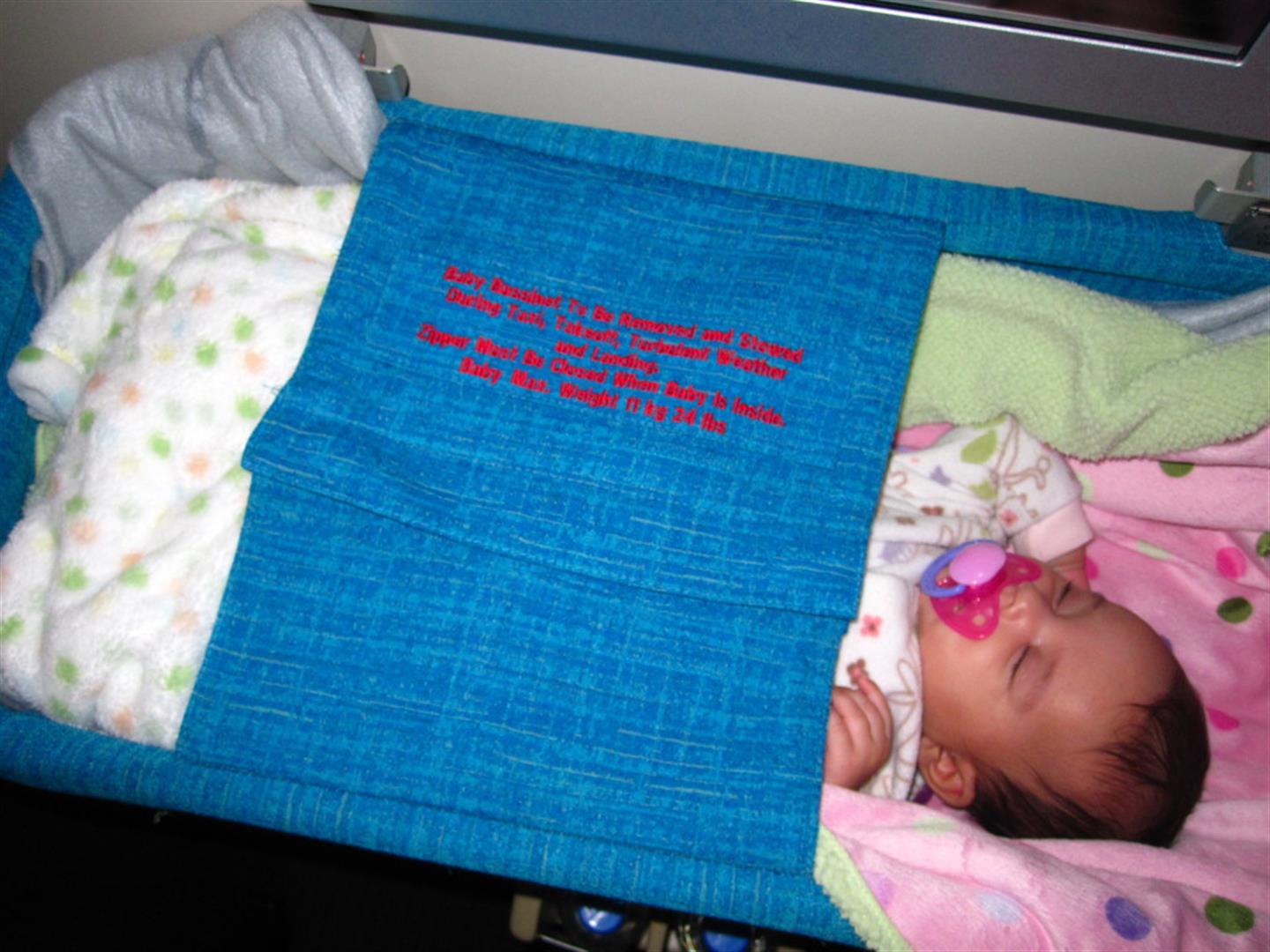 Our flight from London to Bahrain, despite being on Business class was a bit rough as the Little Monkey decided she was going to be cranky. Despite the comfort, great food, nanny on board and booze, we weren't able to enjoy it as much. Neither could our fellow passengers. Just when she went to sleep and we decided to sleep ourselves, it was time for breakie and to prep for landing! GRRR!! Though this time around I did enjoy a glass of Tia Maria and a good Tawny port. After all I had three bottles of pumped milk for the thirteen hour journey (6 hours to Bahrain, 4 hours layover and 3 hours to Mumbai). Let me tell you, adding a two hour car ride, I was well engorged by the end of it. OUCH!
No jet lag so far either! She sleeps the longest when we swaddle her during the night. I did rely on the pacifier during take-off and landing. I got the Little Monkey sucking on it like a fiend. No blocked ears during any of the three flights. I also highly recommend travelling with two blankets, one to lay on and one to cover with. We didn't need any change of clothes for her or ourselves (but we had them! After all, the one time you don't is most likely when you'll have a disaster on your hands!).
Many have asked us about the nanny onboard and how it worked out. Because Little Monkey was just a baby and because we had family onboard with us (my parents, the hubs, my brother and his girlfriend) we had enough hands to take care of her. Which meant that we didn't really take up the offer for the nanny to hold her or tend to her. I can definitely see this being a great service for a solo parent traveller or once the kids are a bit older and want some entertainment!
All in all…I think it's fairly easy traveling with a newborn as long as you take things in stride and accept the generosity of family and strangers.