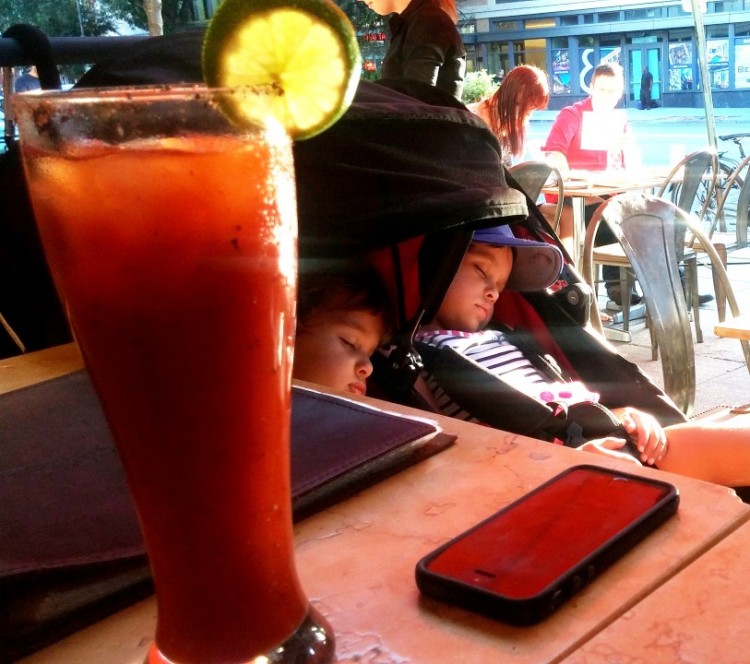 As with any trip I had a list of spots that we simply HAD to dine at during our Washington D.C travels and as per usual, I decided to wing it versus making reservations. Travelling with tots usually means that attractions and exhibits take much longer than expected and while I do focus on good eats during our travels, I also prefer going with the flow and discovering new spots the locals direct us towards. Unfortunately Washington D.C was a busy place where reservations are mandatory and everything is quite spread apart which meant that I didn't get to a single spot on our restaurant list! Crazy eh? We did however accidently dine at Birch & Barley which is the highlight of our dining experiences in D.C.
So how exactly did we accidentally dine here? The hubs insisted on checking out the extensive beer list at ChurchKey and so we planned to link up with some friends there. On arrival the kids were asleep in the double stroller, our friends were an hour behind and there was a looming set of steps ahead of us. As we entered the hallway to evaluate the mission up the staircase we were greeted by two friendly faces who informed us that there was a restaurant downstairs and that if we were looking to eat in addition to sampling from the beer list, we'd be able to bring the stroller in! A quick look at the menu and I was sold!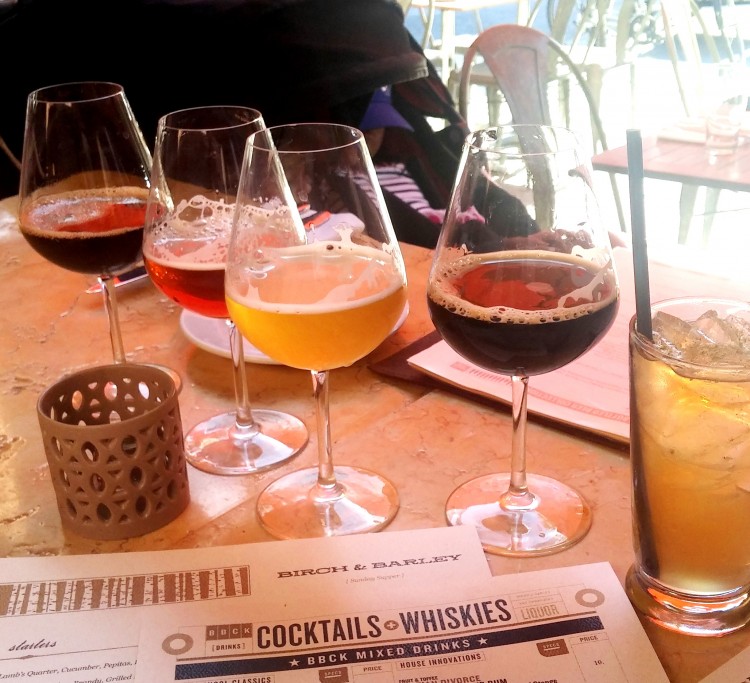 Not only do you have access to the beer list at ChurchKey, you also have access to a stellar cocktail and wine list here. In addition, I later found out that Church & Bailey is definitely on most people's must eat list! Local friends later informed me (through Instagram) that this was their all time favourite local spot. So you see, on occasion you really can stumble upon some great finds during your travels!
As grumpy as I am about not dining at spots like Founding Farmers , Old Ebbitt Grill, Kapnos, The Pig (ironically right across from Birch & Barley and was going to be our dinner spot later that night but they were closed for a wedding!), MXDC (for happy hour) and Boqueria…I am so glad I discovered one spot to share with you guys! PHEW!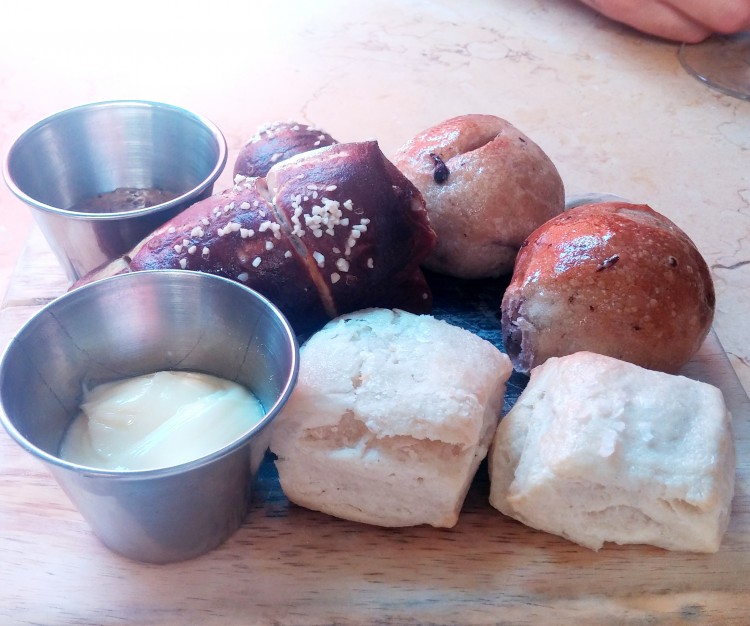 With the kids fast asleep in the stroller we sat by the garage style windows which opened into the patio and sipped on some delicious drinks. The hubs sampled quite a few beers on the 500+ beer list and I opted for their Michelada and a deliciously hoppy ginger beer cocktail. As we explored the food menu they brought out some freshly baked bread which we devoured and saved the pretzel bread for the kids in case they woke up… yes I ate that an hour later when I realized they weren't waking up!
With no one to clean up after or to hush, this was a very leisurely afternoon snack (it was around 5 p.m.) and since the restaurant wasn't busy, we had a relaxing time as I nibbled the Torchon of Foie Gras which came with a pistachio purée,  marinated beets and sorrel. It was served with a black pepper brioche and the foie gras is the most decadent one I've had to date. It was luxuriously buttery and melted in your mouth hugging all corners before gliding into your belly.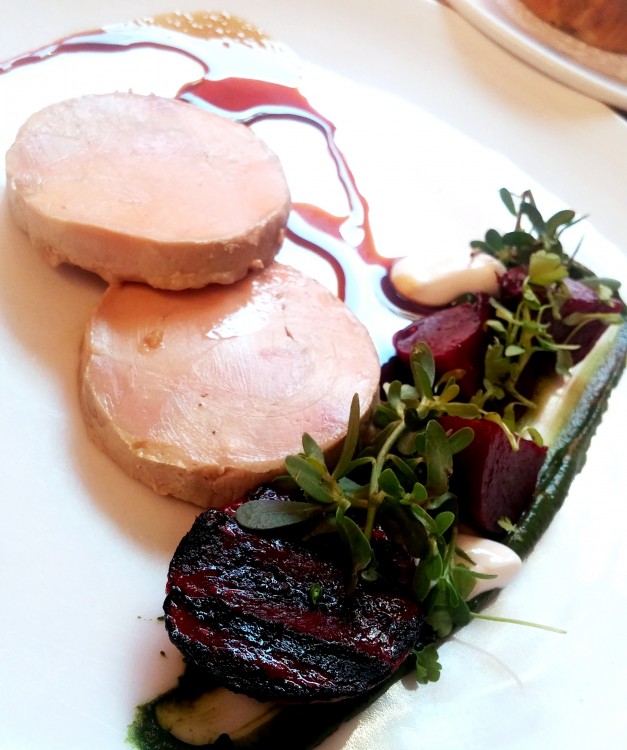 The hubs is not a fan of foie gras so he opted for the Fluke Ceviche which was surprisingly spicy! It caught me off guard (since I didn't read the aguachile part!) but of course given our spice addiction, we totally loved it. The ceviche was accompanied by Serrano aguachile, avocado crema, grilled sweet potato, pickled shallot, fried okra buds and cucumber which came together so beautifully.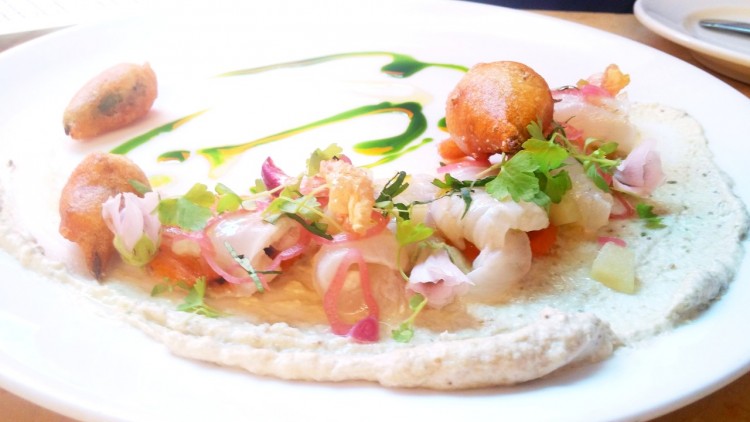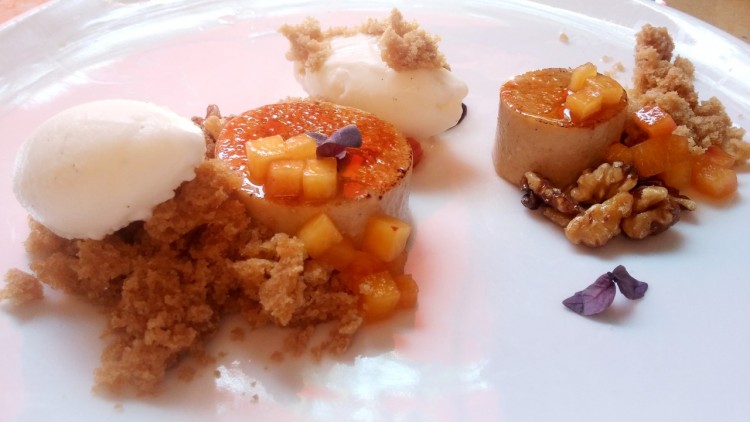 I ordered the Brown Sugar-Oatmeal Creme Brule to finish off my meal and as a huge Creme Brule fan, while I missed the creamy texture, the buttermilk sorbet that accompanied the dish was fabulous!
No sooner had the hubs ordered a 750 ml bottle beer, our friends arrived and the kids woke up. We decided to move the party upstairs to ChurchKey and were allowed to bring the bottle upstairs with no issues. Having folded up the stroller and securing a booth upstairs, we enjoyed a few more drinks in the cozy upstairs.  It's not often we get to dine out with two sleeping kids, so this will be a treasured memory for the next couple of months! If you're heading towards D.C put Birch & Barley on your list and checkout the other spots we listed as well!