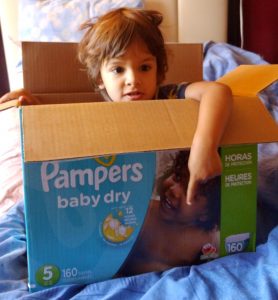 Bring back the diapers guys! I have more failed potty training stories! I've been talking about potty training Baby Boy since he gave us those early cues six months back. However, as expected, that was just his way of teasing us because after months of talking about potty habits, we finally rolled up our sleeves and carpet this past weekend to give it a PROPER go after realizing that every single diaper in the house was soiled. Every sample we received, every emergency diaper stashed in each of my ten purses and even the solo one in the stroller…NOT ONE was there when I ransacked the place on Thursday night. So I thought I'd give it a go. I'm here to tell you that we're back in our diapers as of Monday!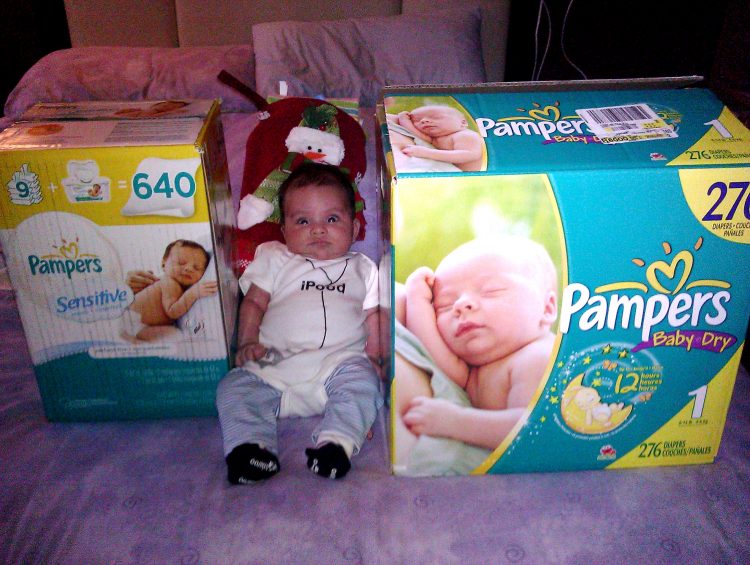 Disclosure : This post is in partnership with Pampers but, as always, opinions are TOTALLY ours!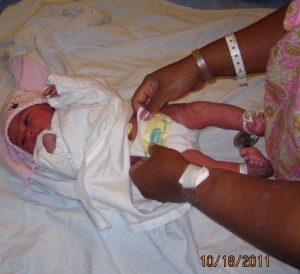 Since January we've been talking to him and asking him if he'd like to go to the potty – occasionally we'd get a positive sign and so in early May we decided to switch out of our regular diapers and tried to convince Baby Boy that he needed pull up diapers. More often than not when we'd ask if he'd like to go to the potty he'd say "no" just to pee or poop seconds after. The pull up versions we used were absolutely disastrous for us. The hubs, having recently attended a Pampers lunch with Olympians Mark Oldershawn and Annamay Pierse where they all chatted about parenting and the importance of sleep with Alanna McGinn, was not on board with my potty training mission.  With sleep on his mind, the hubs did not approve of me switching Baby Boy to the big boy version and I was told to deal with the explosions since it was my idea to try this. HAH! I did not enjoy the middle of the night wake up pokes by a soaked Baby Boy. I've never seen a diaper swell up the way the big kid versions do!!
This past weekend I covered the surfaces he sits on with mattress protectors and set a timer to remind us to take him to the washroom every 30 minutes. He was getting frustrated and I was getting frustrated. And to top it all off, the hubs was TOTALLY not on board.
Mission failed.
Baby Boy would yell " NO! No potty" and when on occasion we'd convince him to do his business on the potty and reward him, he wasn't all that impressed with himself. Little Monkey loved her rewards but this kid just isn't that motivated.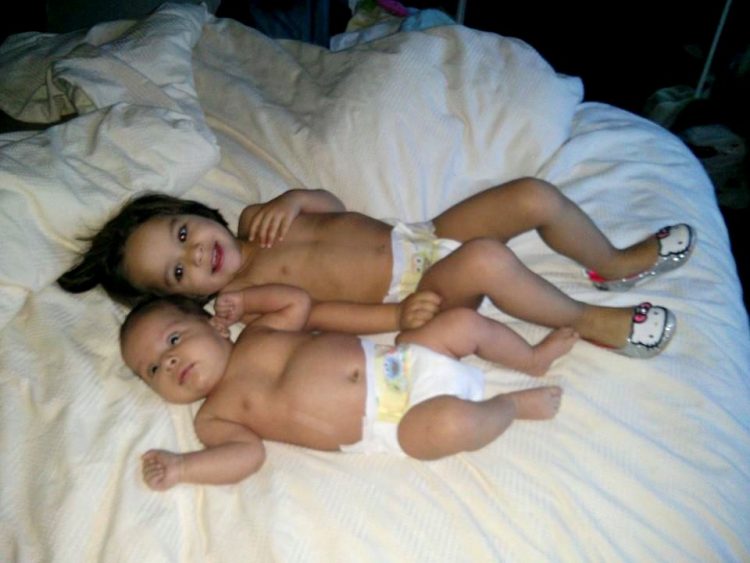 We had so many leaks and major explosions over the weekend that the hubs got so frustrated with me and ordered the extra large box of his favourite Pampers Baby Dry diapers. When the kids were born we were given the Pampers Swaddlers at the hospital (both times!) and while I loved seeing the yellow "pee line" turn blue during those early sleep deprived days, we realized early on that Pamper Baby Dry was the best option for us. Not only was it the cheaper option, it was also the one that seemed to hold the most without exploding. Given the cost for diapers, the extra millage is definitely appreciated. For Little Monkey we couldn't use any other diaper but we've been able to experiment a bit more with Baby Boy.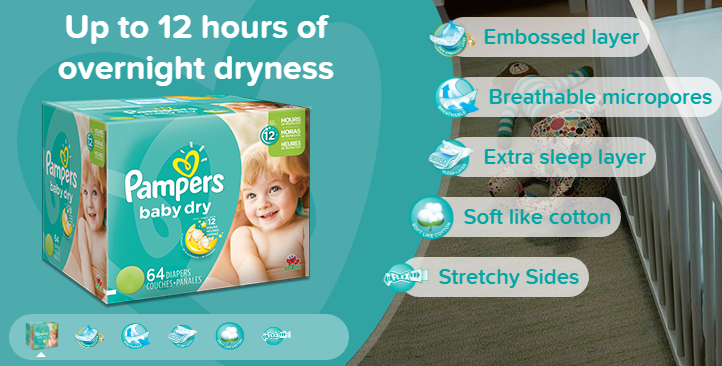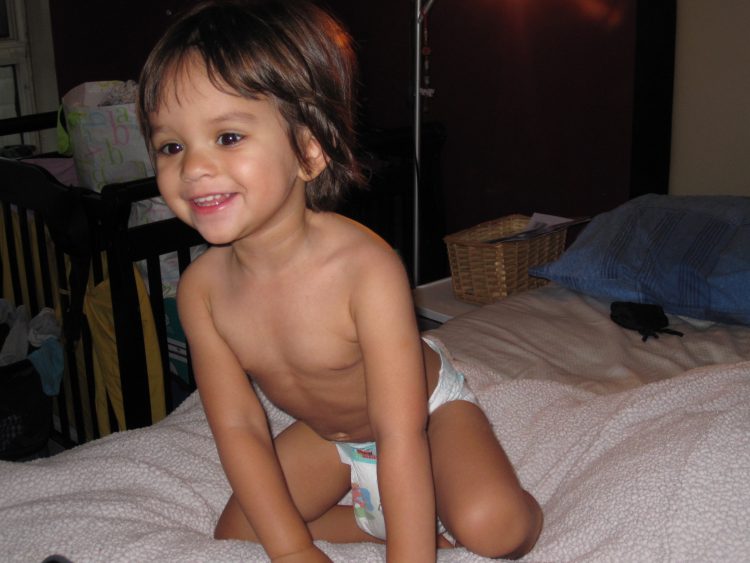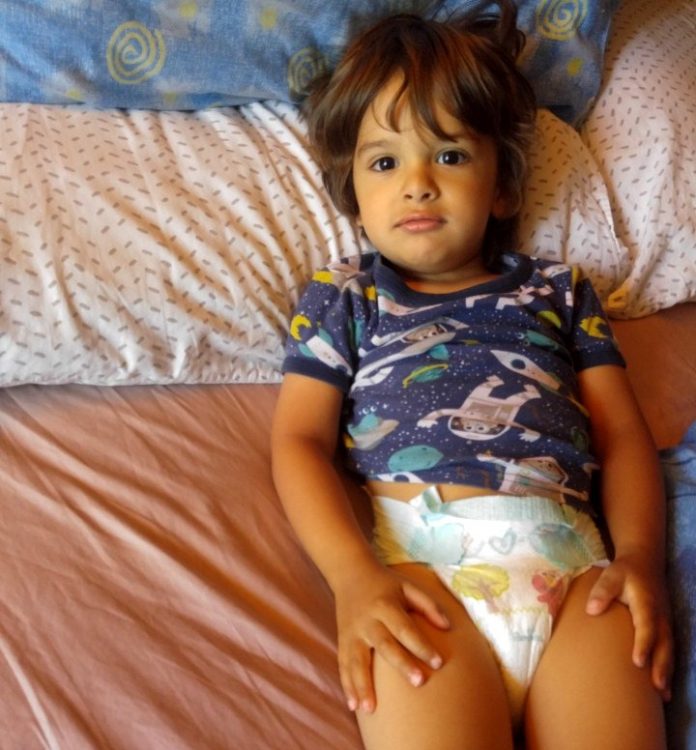 After a month of struggling with alternate diapers the hubs restarted our monthly Pampers subscription from Amazon. Delivery is scheduled for each month for the near future- phew. As eager as I am now that we're getting close to the 3rd birthday, I must admit that potty training is tiring and exhaustive – especially when the kid isn't ready. Having gone through the initial struggle with Little Monkey, I knew that the time just isn't right. No matter how badly I want to live in a diaper free household, the end is not near. Despite this being my second time around, the struggles are still REAL and I clearly haven't picked up any tips for potty training along the way! Every kid is SO different and every potty training journey, unique. 
So we're stocked up on Pampers and there's boxes of Sensitive wipes at every corner of our house. Don't worry, the wipes never did go away, they'll be a part of our life forever because I love having them around for every single spill, clean up and freshen up!