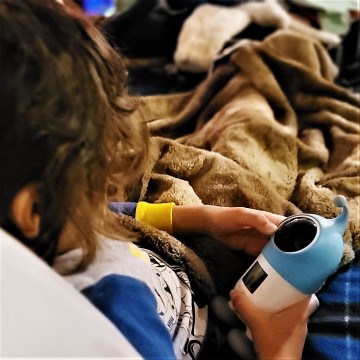 I wasn't going to write this post about the best toys for kids under 10 years of age but the kids felt I should. This is my way of helping them voice their thoughts and I hope it will be helpful for you as you do your last minute holiday shopping. I for one prefer Canadian subscription boxes and gifts that do not bring much clutter but my kids ( like most kids around the world) love toys. "What's Christmas without toys, Mom?" they asked, and I wanted to go on a rant about the true meaning of Christmas but I stopped. Instead I agreed to share some of their favourite toys that they've been fortunate to play with this year. In addition to LEGO and XBOX the following are some of the toys the kids have been playing with non stop for the past few months. I will also highlight that both, my son and my daughter, love the toys below and continue to play with these. Keep on reading because you have a chance to win a ROYBI Robot and Ravel Tales if you live in Canada! In an effort of giving back this season the kids chose a gift from the World Vision Gift Catalogue (as they do each year) to balance things out. If you're looking for ways to bring gift giving into you child's life, give them the task of choosing what to give (mine chose Vocation Training this year and it's being matched by the Canadian government too).
Disclosure : Some of these toys were received as samples and we have purchased the others ourselves but, as always, opinions are totally ours!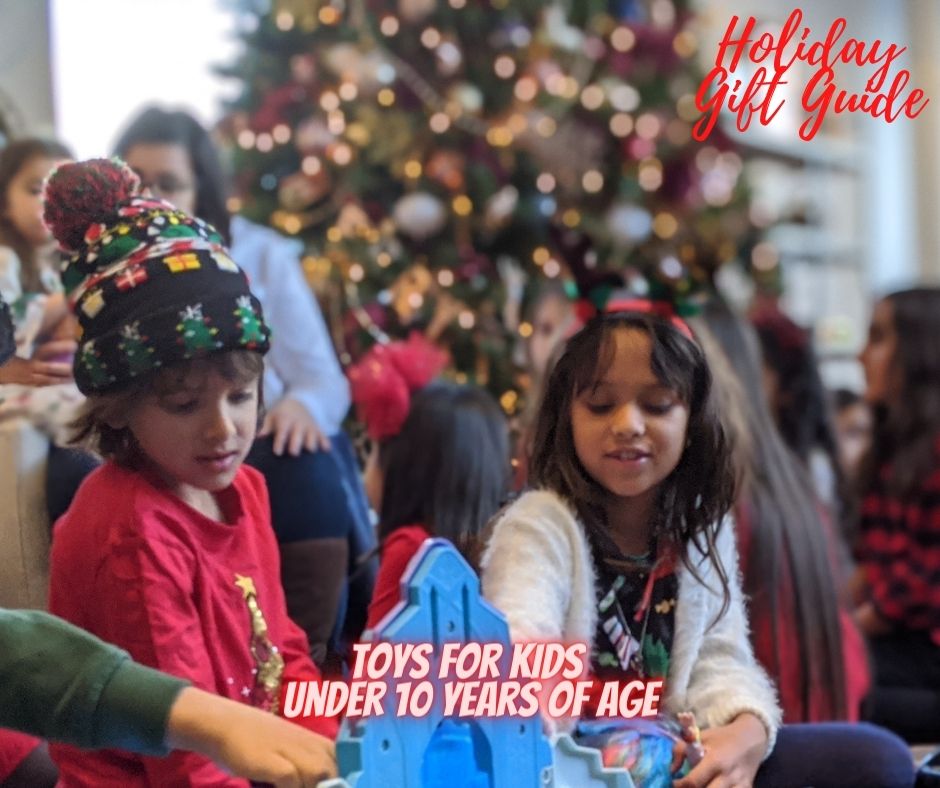 Toys for Kids Under 10
Creative and Delicious Fun with Chocolate Pen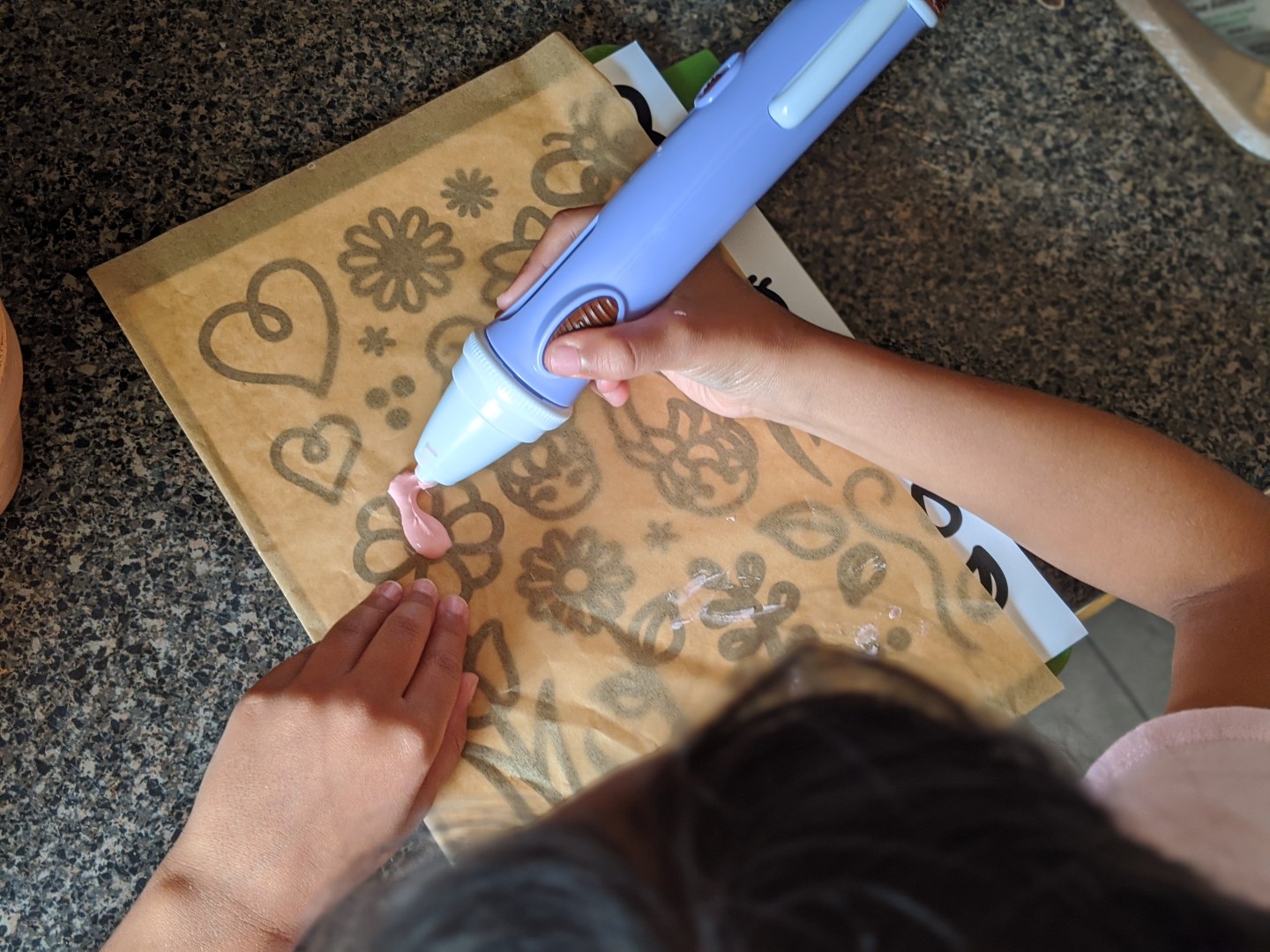 Even I am a fan of this Chocolate Pen because it has provided us with endless hours of creative fun in the kitchen. The starter kit comes with everything you need for a batch of chocolate designs and then you can buy refills of the chocolate or make some at home by melting chocolate. The kid-friendly design automatically loads the pen with chocolate while the warming tray keeps your candy melted and ready to go.  The Chocolate Pen enables kids to create designs for cake toppers, mould fun chocolate shapes and decorate cookies and treats. We received one as a sample back in the spring have since purchased three ourselves as gifts!
Cost : $30-40
Ideal Age : 7 and above (great for tweens and teens as well)
Availability : Walmart and Canadian Tire
Water Fun with Blume Dolls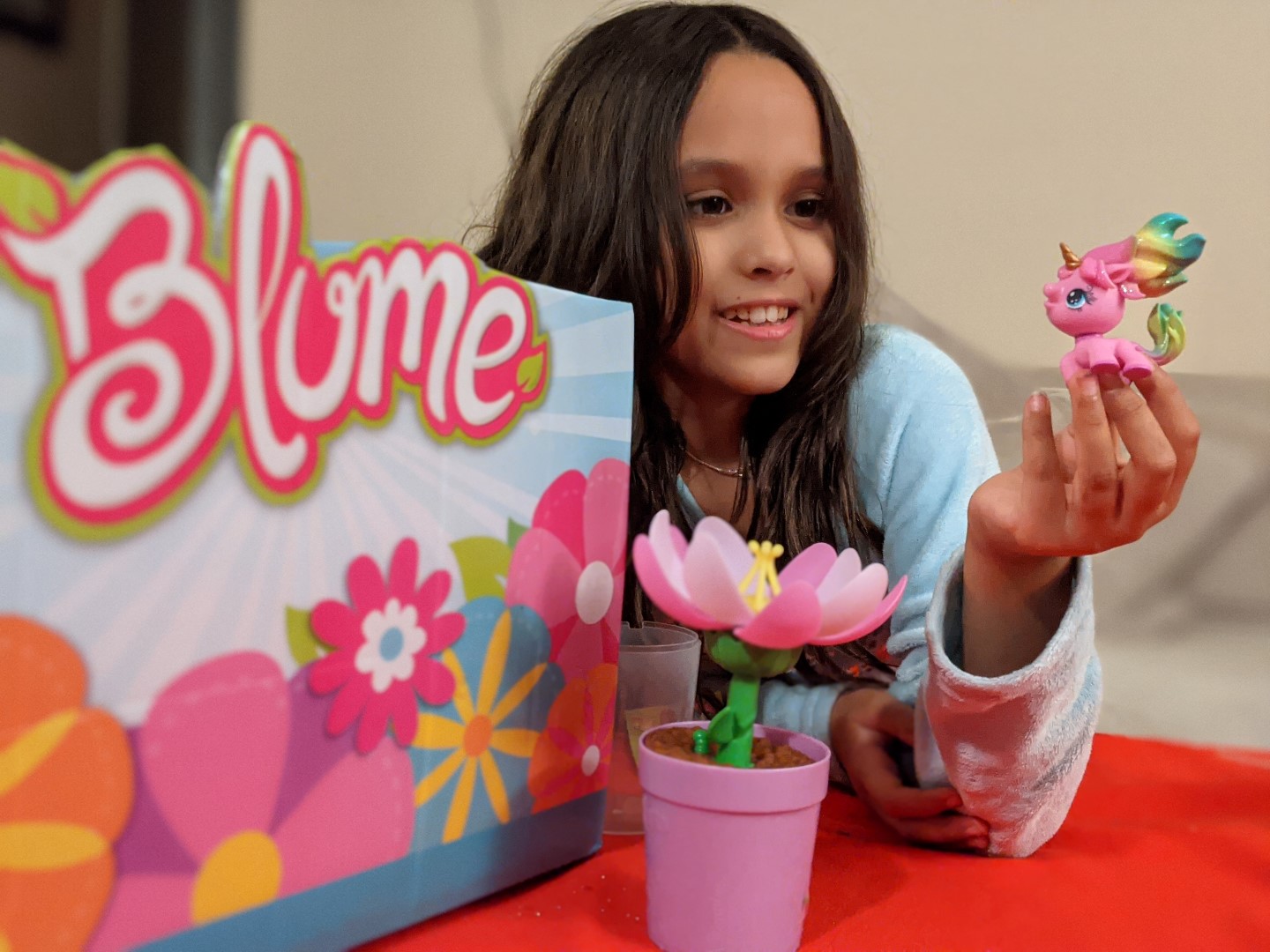 The kids discovered Blume Dolls this spring and have been hunting down the seasons with great gusto. They seem to love the mystery of not knowing what they're buying until they go home and unravel the layers. The dolls are creative and zany but I think the kids mostly love the theatrics of pouring water to flower these dolls and watching "bloom". Each Blume doll features unique, over-the-top hairstyles and outfits that can be interchanged with other dolls (there are at least 22 to collect I've been told). The flower pot comes packed with 10+ surprises that include fashionable shoes, a sticker sheet, a mini friend and a secret playset. Although many thought I was a troll, this Halloween I was a Blume Doll! The kids have also started collecting the Blume Petal Pets.
Cost : $5-10
Ideal Age : All ages under 10 will love this (yes even toddlers)
Availability : Most retailers : MasterMind, Toys R Us, Walmart and Canadian Tire e.t.c
Battle it Out on the Pokemon Board Game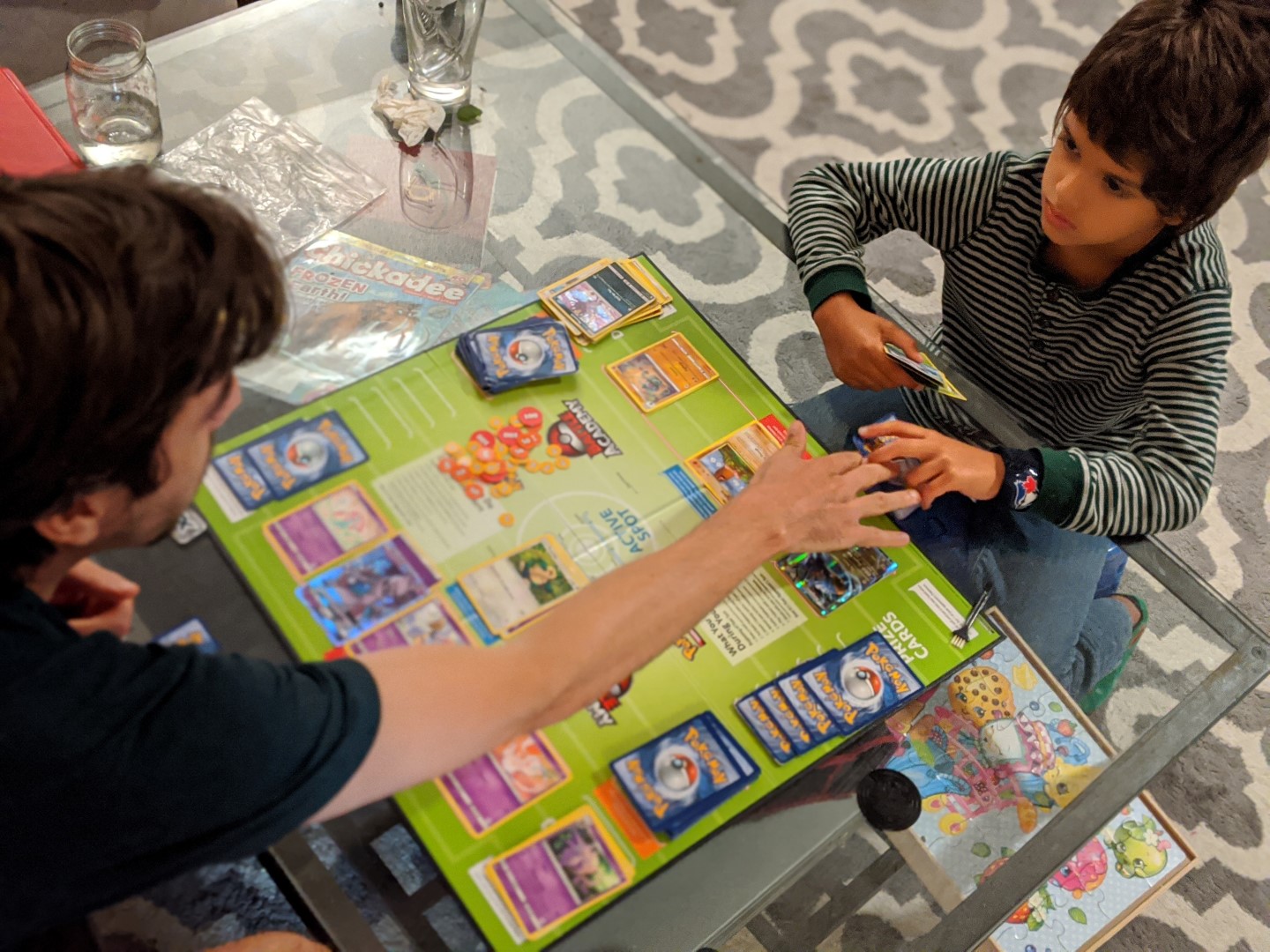 The kids and Chris have played numerous games of Pokemon Battle Academy this year and even though I don't understand a single rule, I'm grateful for the quiet hours this game brings our way. I thought Pokemon cards were merely for trading but apparently they have powers and strengths and so a game board was created. The Battle Academy includes everything two players need to play and you can keep purchasing more decks if you want to switch up your powers. The ones that came with the pack have been sufficient for the many MANY games that have been played.
Cost : $30-40
Ideal Age : 5 and above (yes even adults)
Availability : Most game stores and Toys R Us, Amazon and Indigo
Stir up some Fun with Kitten Catfe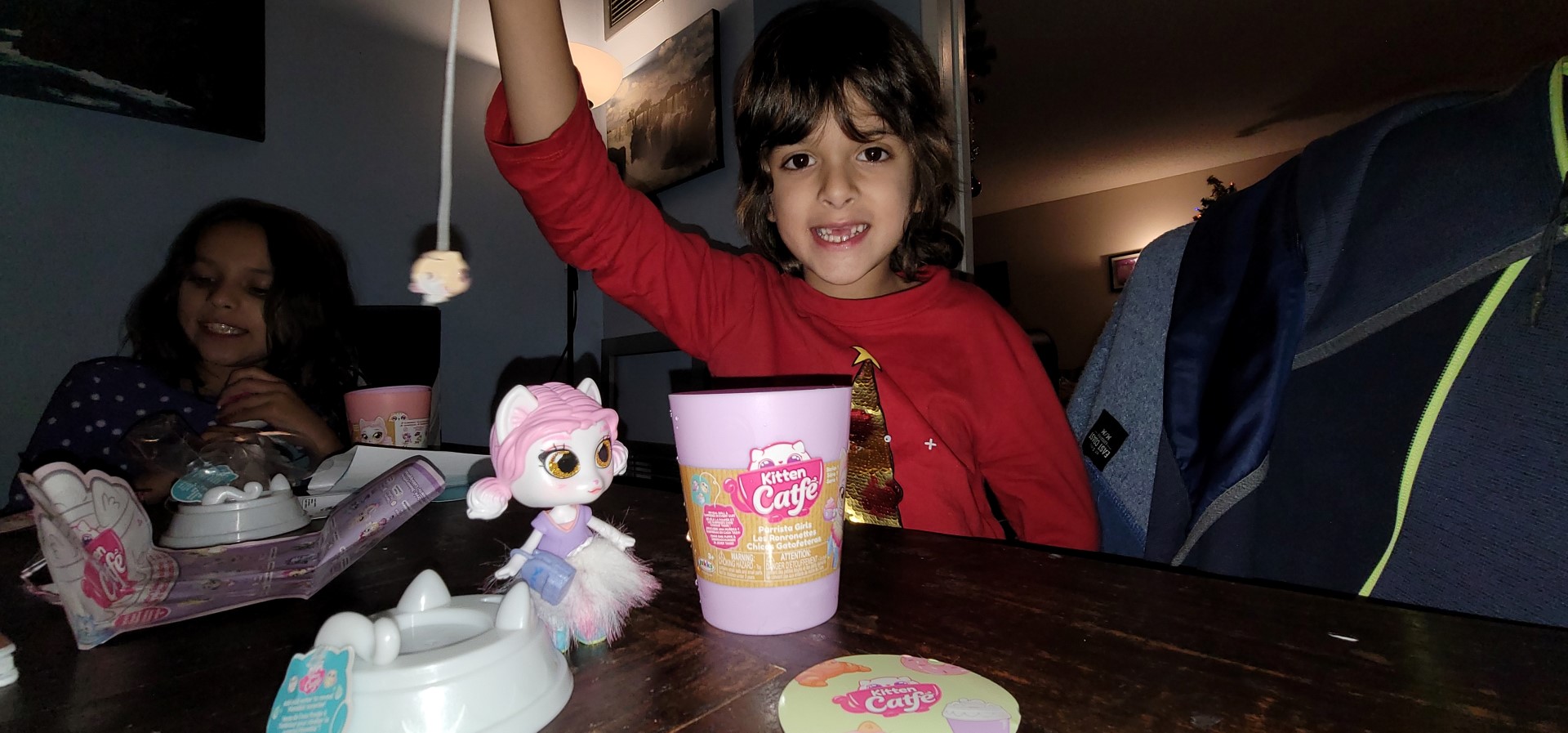 The Kitten Catfe is yet another collectible item that comes in series and you have no idea what you'll get. What looks like a coffee cup holds a mystery of cat-inspired toys. There is a "purrista cat girl", sugar/biscuit packet, tea bag, and creamer. The sugar and creamer packs have accessories and you dissolve the mystery tea bag in water to reveal 1 to 3 meowble kittens. Oh and OBVIOUSLY, flip over the coffee lid to transform it a cozy cat bed. Both kids are on a mission to collect the 12 cat dolls. According to Akira what's even cuter is that this website lists the Purrista cat girls' favourite drinks and you can make them at home too.
Weaveable Fun with Lotsa Loops Tubes and Tubs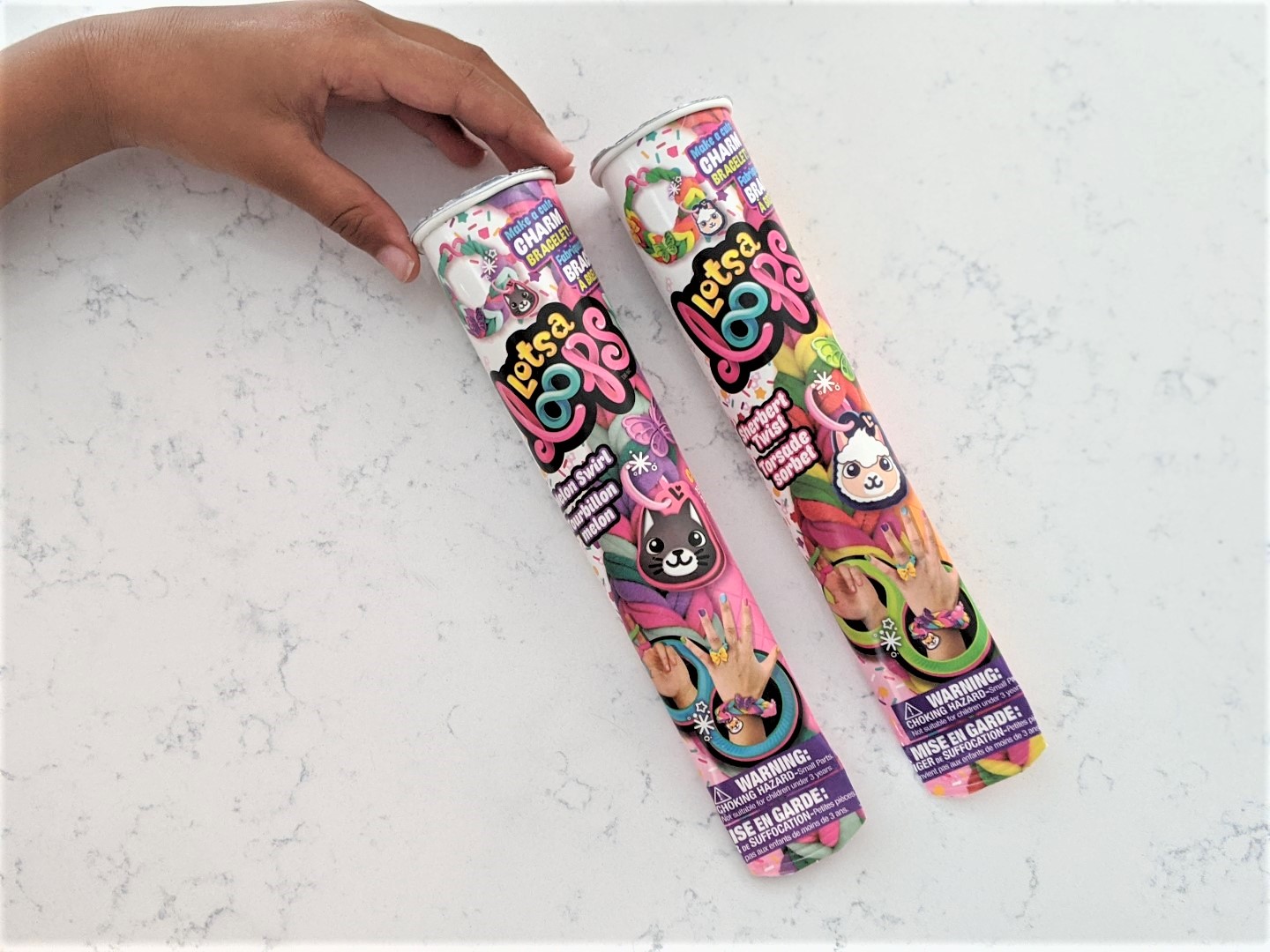 We absolutely loved this one because it kept the kids busy and they created a bracelet they continue to wear. This would be a great stocking stuffer. LotsaLoops combines the time-tested play pattern of finger weaving with cute themes and beautiful colours. There are a variety of options that allow you to weave patterns with colourful stretchy fabric loops. Create single braids and fishtails to hang on your school bag or make friendship bracelets! In the summer we saw the tubes everywhere but it seems that they've swapped in the pricier tubs for the holiday season. Both kids loved it so I think it's definitely a great toy for kids under 1o years of age but older than 5.
Cost : $10-30
Ideal Age :  6 to 10
Availability : Most retailers : MasterMind, Toys R Us, Walmart and Canadian Tire e.t.c
Make Your Own Soft Toy with Ravel Tales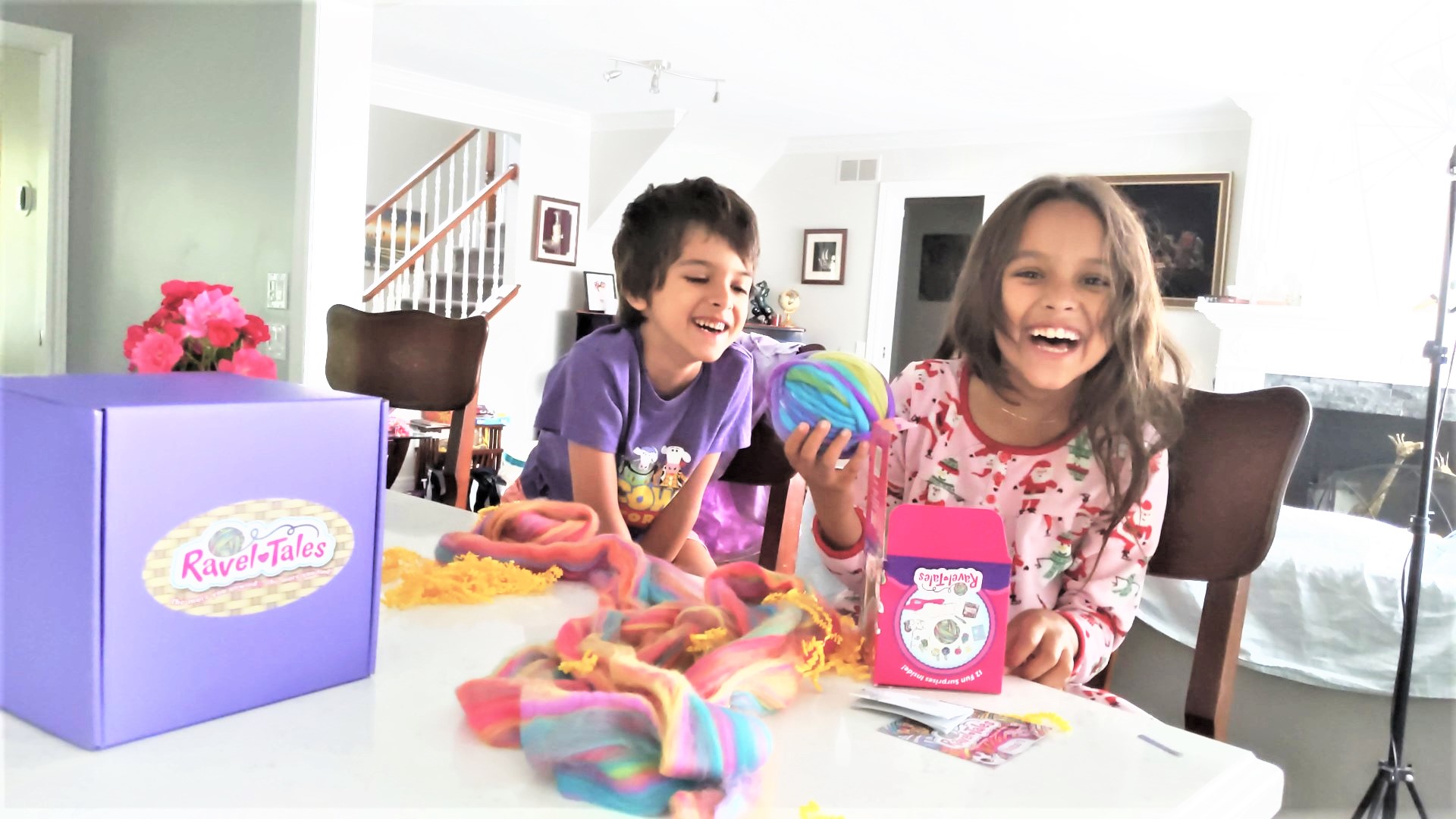 Akira absolutely loved making her own soft toy when she received this as a sample back in March. Ravel Tales does require some sewing skills so I think it's great for those aged 8 and up. The toy comes with a ball of yarn that unravels 12 fun surprises including: DIY activities, sticker sheets, accessories and of course your collectible plush Ravel Tales characters. Akira ended up making a bed and some other accessories like collars, pom poms and bracelets to keep her little guy stylish and warm. I did have to teach her how to sew for this one but it was a fun activity for us to do together. Keep reading because you can win a box!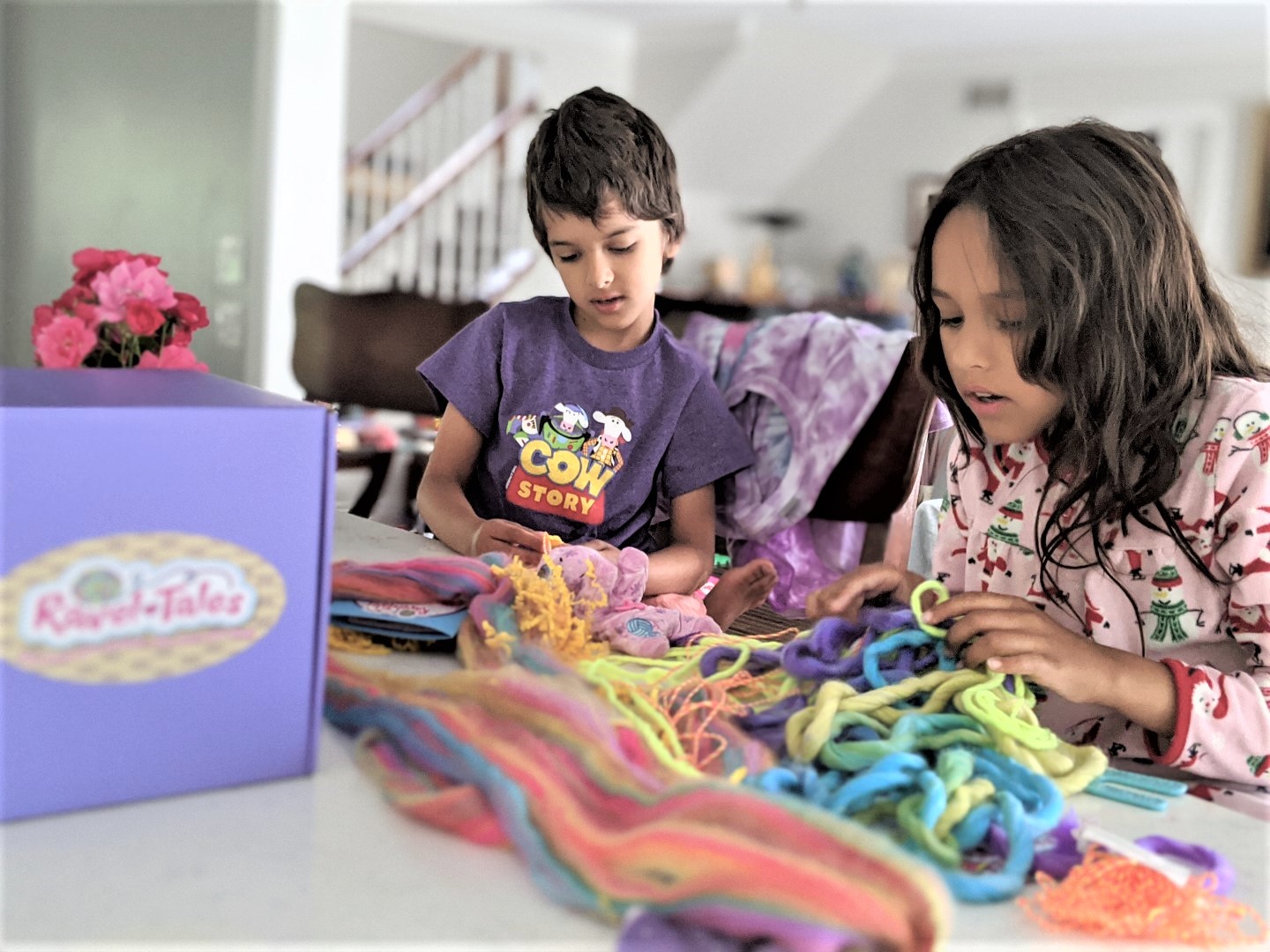 Cost : $10
Ideal Age :  8 and above (though they say 5 and above)
Availability : Most retailers :  Toys R Us, Walmart and Canadian Tire e.t.c
Have a Conversation with Roybi Robot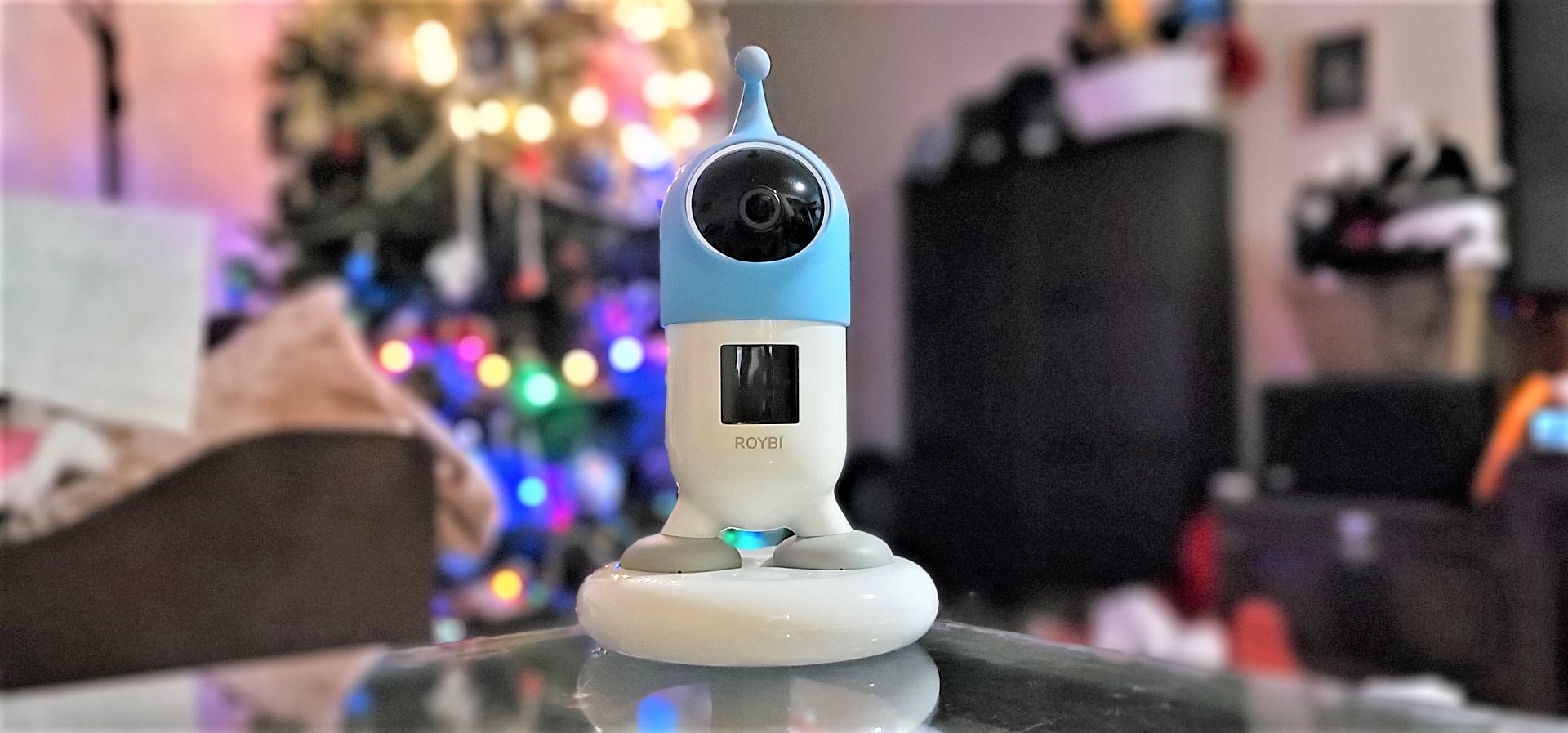 Apollo tested this one for us and developed quite the bond with Roybi Robot! This cute little, immobile robot will become your kid's best friend as they get to know the child, reacts to their expressions and starts teaching them. It comes with a curriculum designed for different age groups and slowly teaches your child everything from the alphabet to complex chemistry. We listened to many songs, quizes and stories being read as Apollo played with it. There is a built in camera that recognizes your child and engages with them, which can be a bit alarming for some parents (just a heads up – as you know, we're not too daunted by that and used the covers to close off the camera when not in use). I think this is suitable for younger kids starting from pre-school ages. There is an app so you get to control various elements and follow along. This is definitely the latest tech toy to combine learning and fun in a single product and you can enter to win one below!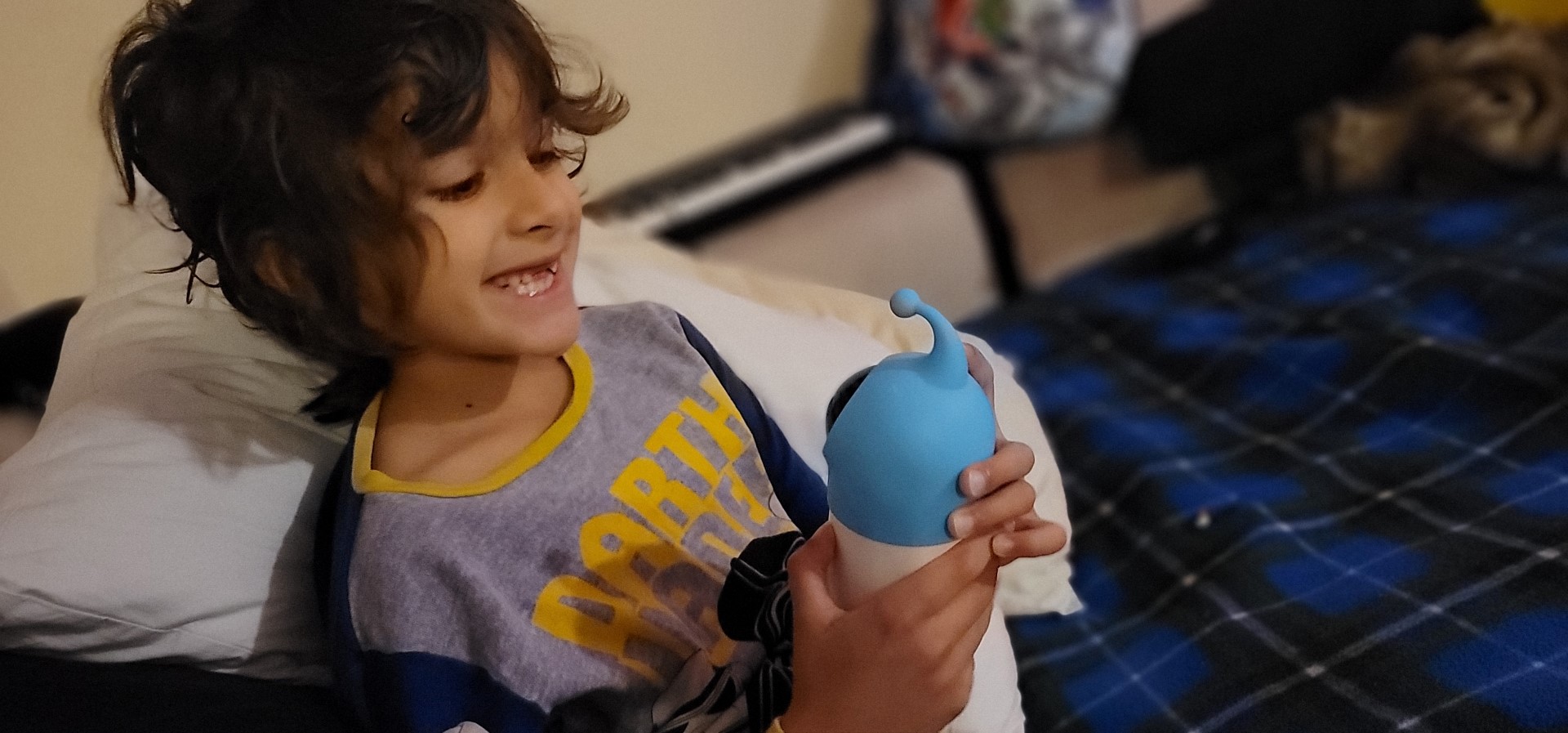 Cost : $200-$250
Ideal Age :  3 to 6
Availability : Directly from Roybi  or from MasterMind, Bed Bath and Beyond and Best Buy.
Enter for a chance to win a ROYBI ROBOT and Ravel Tales!!!!!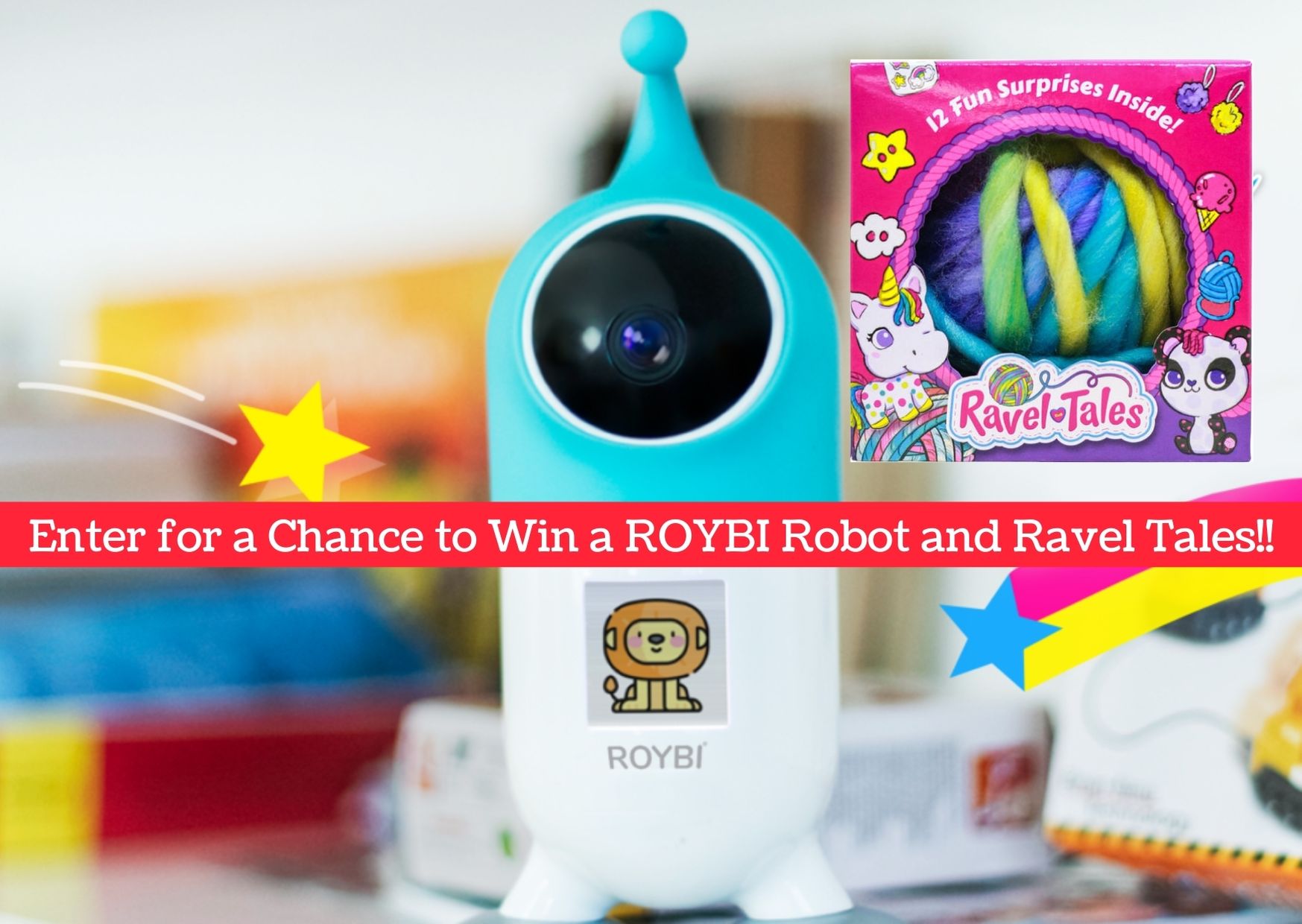 Contest is open to Canadians. Please note that the winner will be contacted on December 23rd but you will only receive the gifts in the new year. Perhaps you can print a picture of the prize and put it under the tree?