Last night I escaped for a date night with a girl friend I hadn't seen in a while. Little Monkey has joined us a couple times during my previous dinners with this foodie friend but we had bought tickets to Cibo E Vino's 5 course tasting menu as part of their Winterlicious offering and since it was a 9 p.m. seating I decided to fly solo on this one. With no kids in tow I was able to unwind after a stupid busy day and a weekend swarmed with the stomach bug. As you may recall I have a bit of a love hate relationship with Winter and Summer-licious. I think it's a great chance for us to explore a variety of restaurants but having done the circuit for the last 10 years, I'm  starting to see repetitions and feel it's best to save up the pennies and visit the fancier spots during a less busier time. All that said and done, I  think the program is still fabulous for those looking to explore the culinary scene. This year there were  a couple unique offerings, such as this five course tasting menu with wine pairings and it was only $50 all in. Yes taxes and gratuities and WINE! Colour me red I  jumped on the chance for a delicious kid free night out!
There was a 7 p.m and 9 p.m, seating and we had bought tickets for the later one as the first seating was sold out. On arrival we hung out at the busy bar and I was surprised by how large the space was. Filled with pretty happy people, Cibo was bustling on a Monday night. We were soon ushered to a private dining room where twenty of us gathered around for dinner. A true Italian experience is what we were guaranteed and sure enough it was happening! Communal dining and screens rotating through pictures of Italy was the setting as our first glass of Prosseco was poured.
We were taken care of that evening by three charming gents, one of whom was Chef Saverio Macri who had curated the menu to depict the various regions of Italy. His favourite ones of course! From each spot he'd highlighted the most popular dish he'd enjoyed during his visits and that is how the menu below came to be. What I enjoyed was that most courses and wines came with a little bit of history (not too much though!) and so it was educational at the same time. My friend and I had a lot of catching up to do so we didn't get to know our neighbours but I did notice some new friendships blossoming.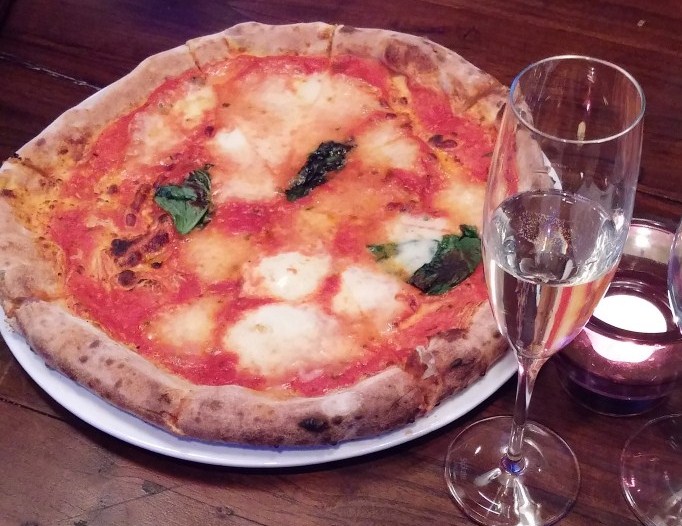 A welcome Margherita pizza that wasn't really part of the 5 course menu. Nice surprise! Loved it, especially the crust.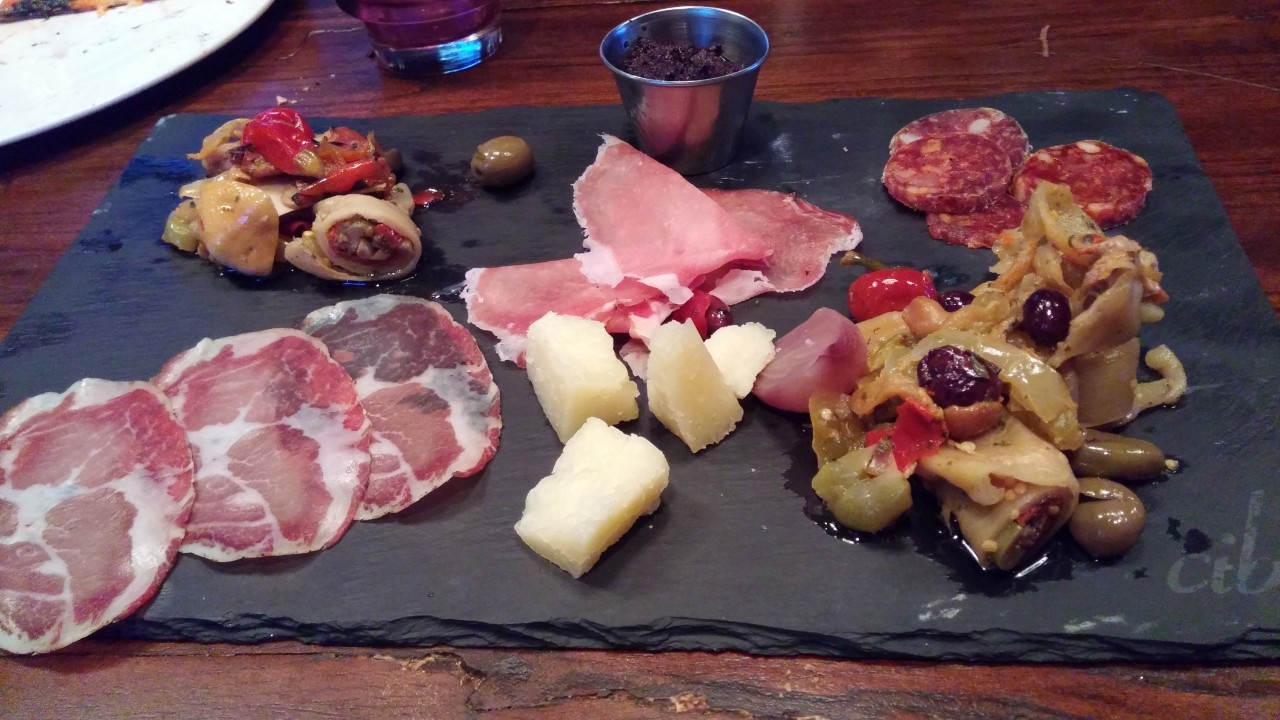 Region : Calabria
Antipasto Platter with house made Salumi, roasted pepper, pickled eggplant (that was great) and Peccerino.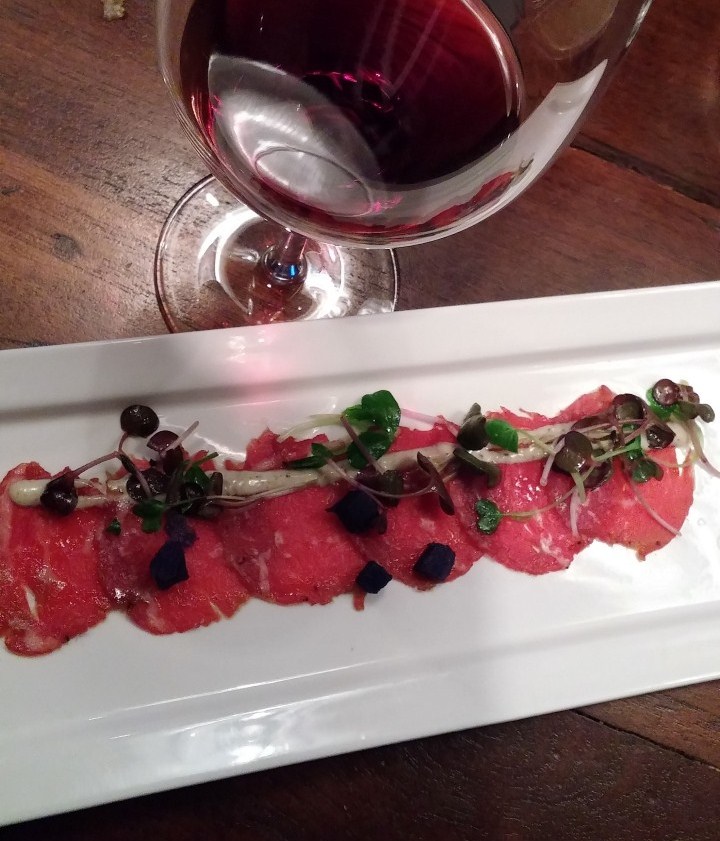 Region : Veneto
Beef Tenderloin Carpaccio with house made aoli, parmigianno and EVOO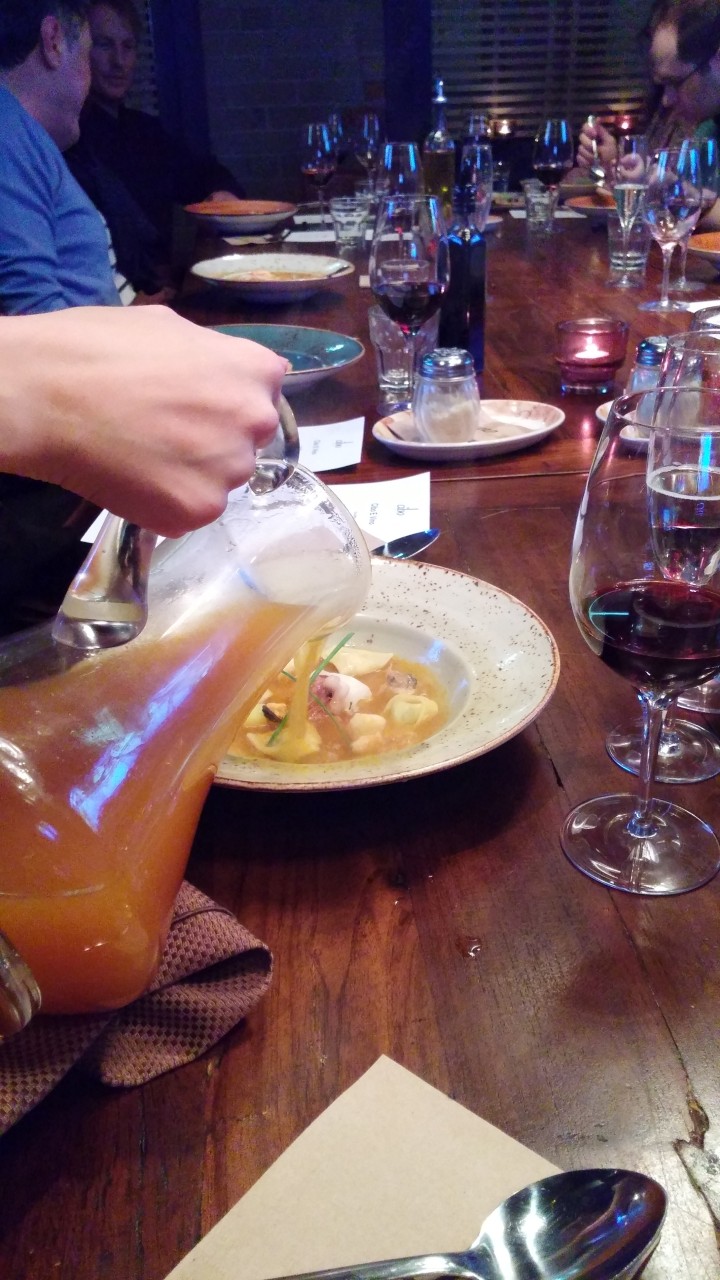 Region : Emilia Ramagna
Tortellini with Zuppa di Pesca. Despite having safron and squid this was a miss for me.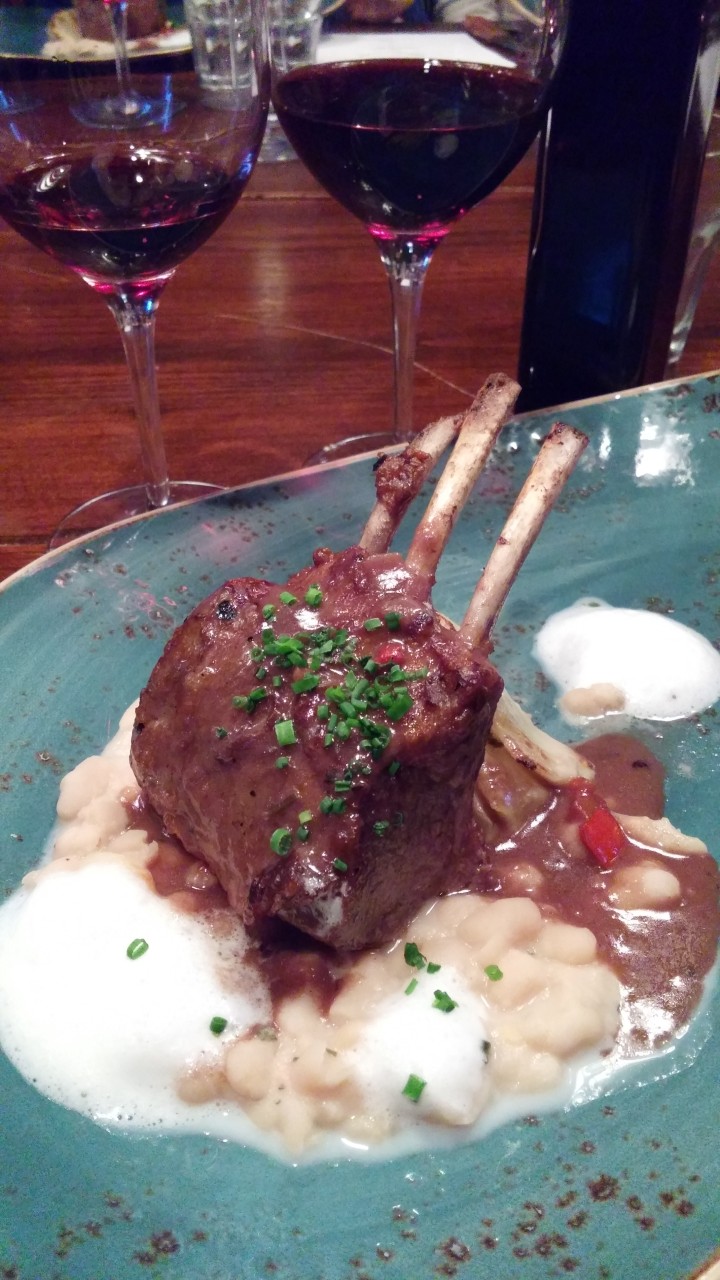 Region : Lazio
Abbacchio alla Cacciatora. The Lamb chops were braised in milk and fennel and the Romano style beans was a great accompaniment (definitely a fave!)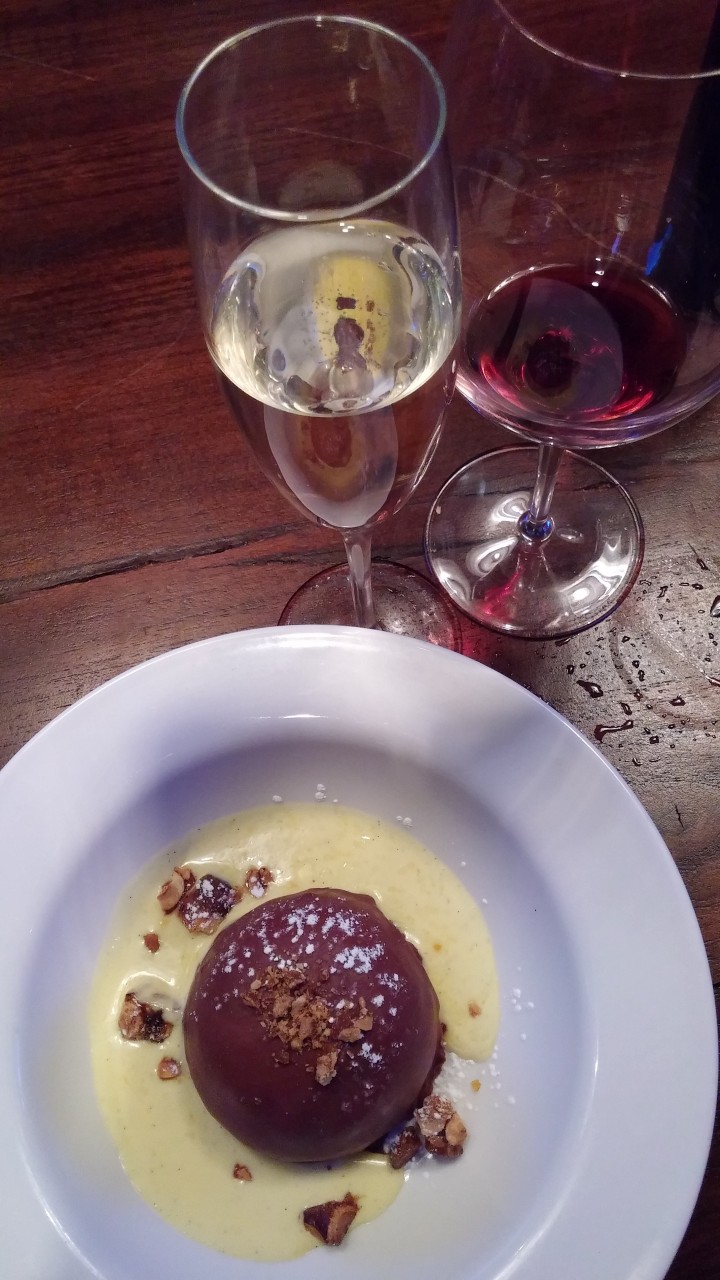 Region : Zucotto
Pannetone with Hazelnut Gelato. A crowning highlight of a well balanced and not overly sweet dessert with many surprising layers. I need more of this one in my life.

There were some hits ( dessert! ALWAYS the dessert ;)) and a few misses ( sorry Zuppa!  ) but at the end of the day, I'd definitely go back here and next time I'll have to try their pasta that many rave about. This is a spot that's perfect for a date night but I also think they'd welcome kids with open arms. There's quite a few private nooks and booths that would work well for when you have kids or small groups in tow. I'm already looking forward to my next night out!