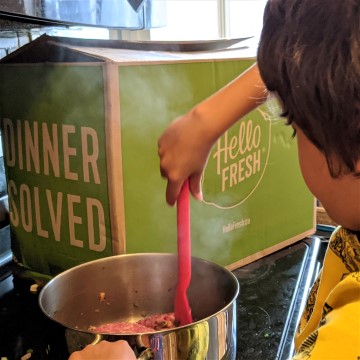 Last week we finally tried out HelloFresh for our dinner and I thought  i'd share our experience with this meal delivery service in Toronto. Over the years we've tried quite a few meal kits with Chef's Plate  being my favourite to date. Since they are a sister company to HelloFresh and many friends raved about HelloFresh, I had to try them out. During these pandemic times when I find myself constantly thinking about food and what to cook for everyone, it was truly a nice break to have an easy bag to grab from our fridge and not have to over think or over prep what we were cooking for dinner that day. I had enough snacks at home and I din't have to do groceries that week either! If you haven't tried a meal kit service yet, I highly recommend you try one out and HelloFresh is as good as any to start with!
Disclosure : This post is in partnership with HelloFresh but, as always, opinions are TOTALLY ours!
Meal Kit Experience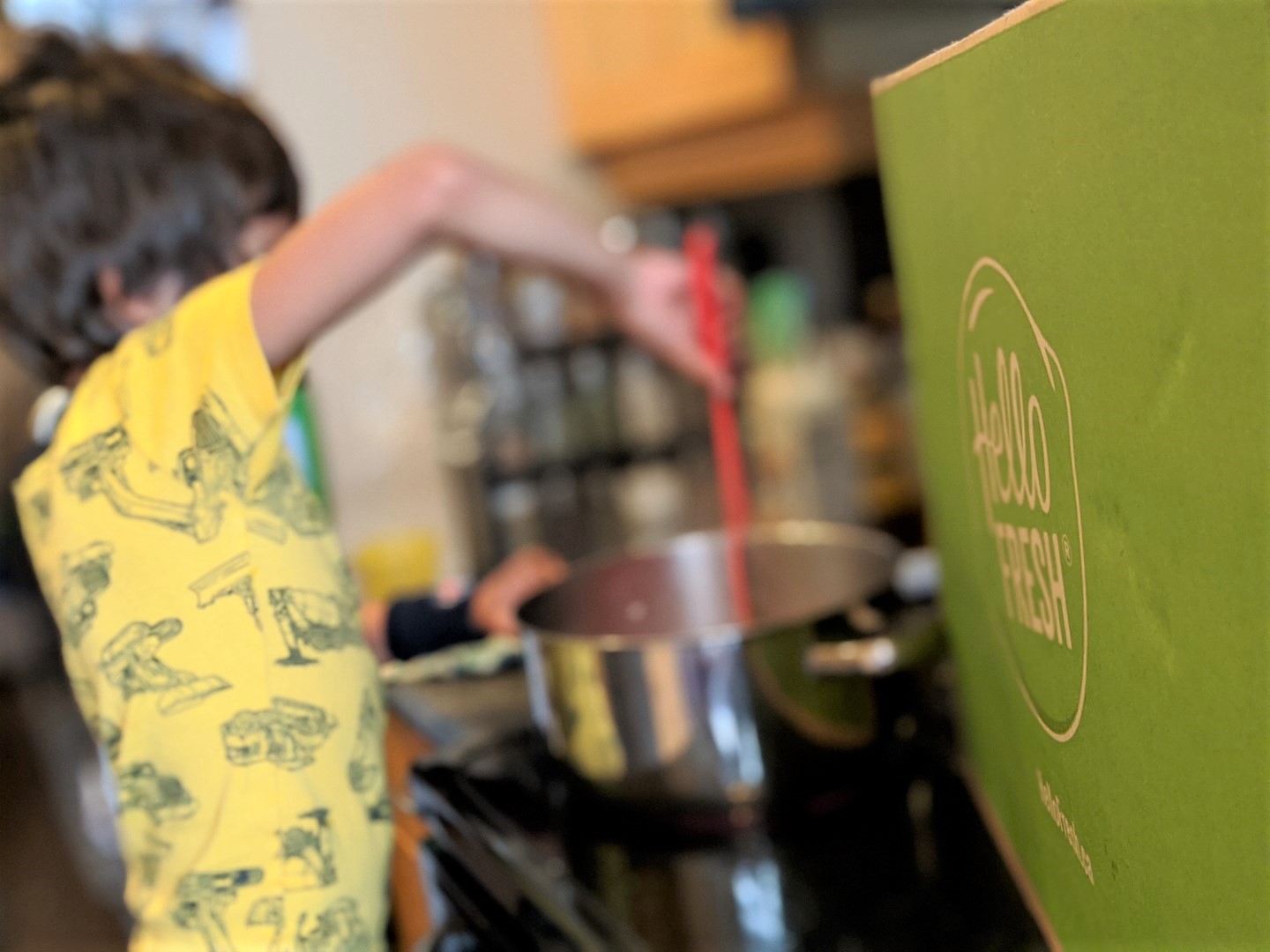 As with most of the meal kit companies, HelloFresh has an online portal where you can easily pick a plan to suit your lifestyle and they make it easy to know which ingredients are in each meal ( in case of allergies). You also have flexibility in pausing or stopping your future meal plans. There are three main plans at the moment for those in Ontario, vegetarian, pronto (quick and easy under 20 minutes) and family. You can also opt for 2 or 4 person portions and whether you want 2 or 4 meals each week. In the past I would have ordered 3 person meals knowing that the kids will share an adult portion but I figured we could save the leftovers for lunch and ordered the 4 meals for 4 people. You have a lot of flexibility in choosing from a variety of menu/recipe options so there's no shortage of choice. Keep in mind that for the under 20 minute meal options, there is a small add-on fee.
HelloFresh has quite a few Mexican and North American menu items but they also have a few Chinese and Middle Eastern ones, which I was pleasantly surprised by. Our concierge signed for our meal kit and everything we needed was in one sturdy box. I will quickly mention that they have a couple delivery options so you also have flexibility on that front. HelloFresh prides themselves at carefully planning, carefully sourcing and delivering all that is needed for a healthy wholesome meal to the front door of each customer at the time most convenient for us. They definitely full-filled their promise on that front!
Quality of HelloFresh Kits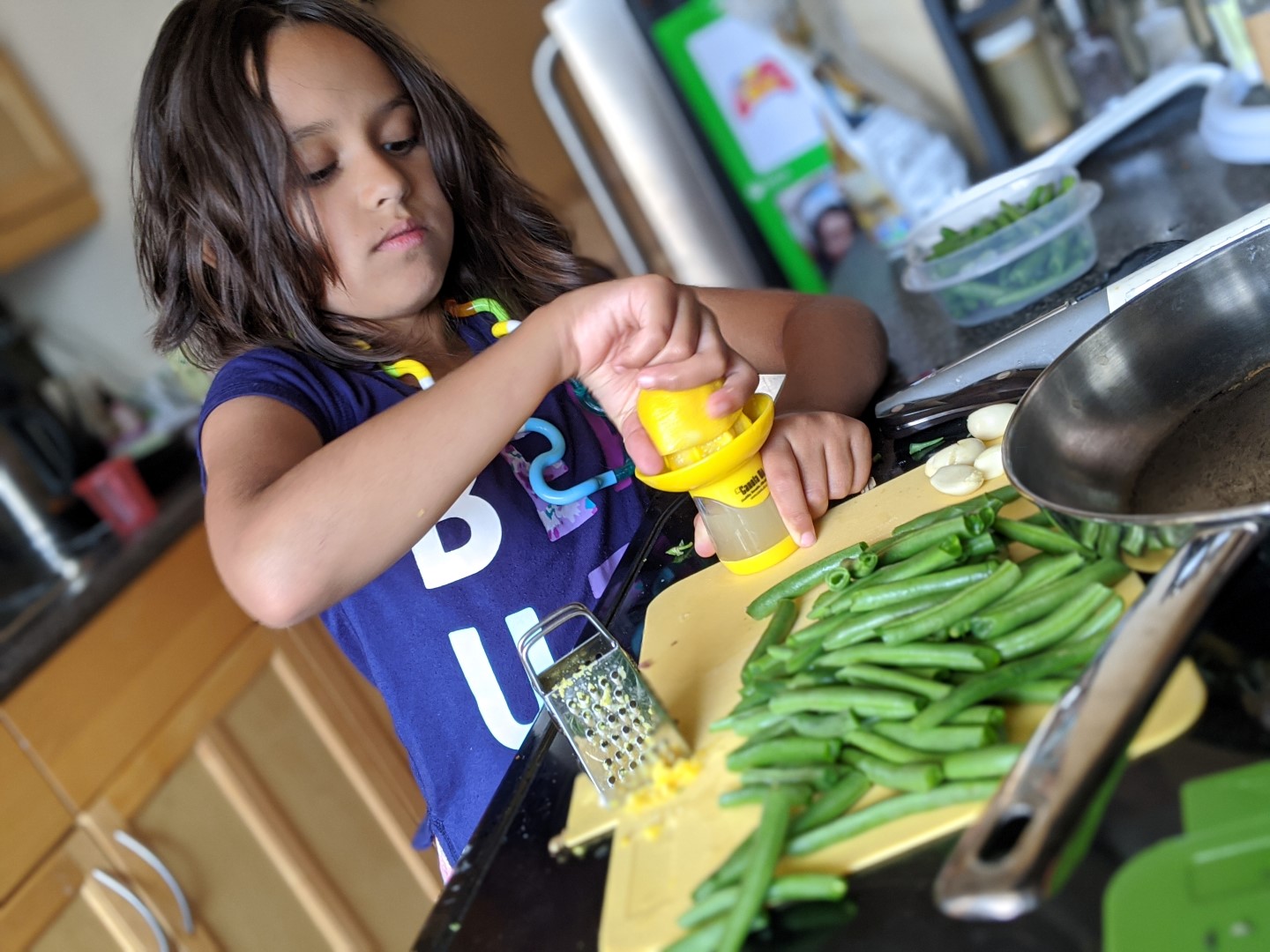 At the end of the day we all wonder " was it worth spending money on?". Our 4 person 4 recipe HelloFresh meal kit came up to $165 (not accounting for the first order discount codes floating around – use HS-UWEPYSDL6 for $40 off your first order). That's approximately $10.30 per meal (we received a total of 16 meals – 4 portions of 4 different recipes).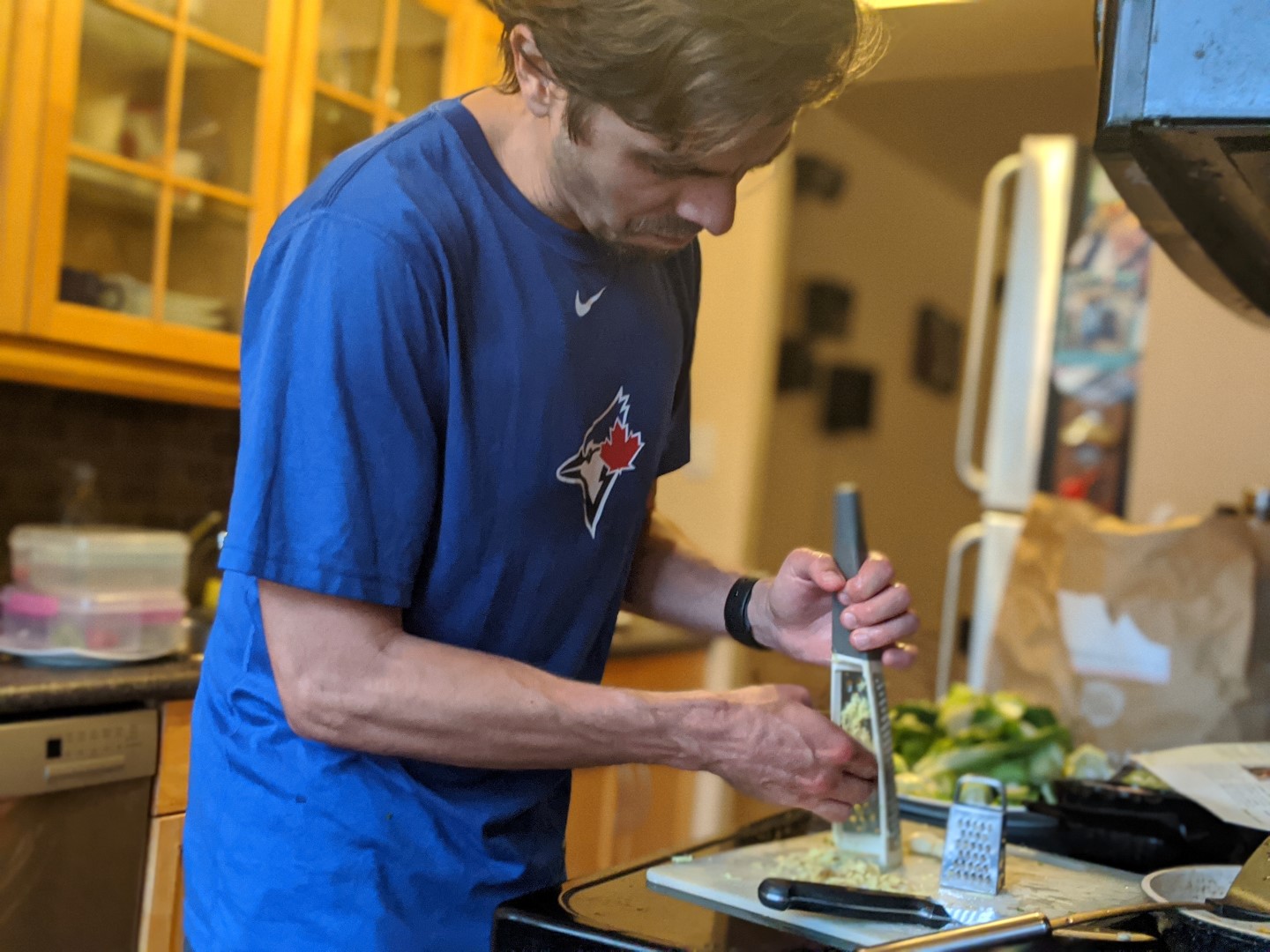 Take a look at the pictures below, the kids got in the kitchen to help me cook and on the day we returned from the Toronto Island, Chris took it upon himself to cook dinner…  which was a double win! What I noticed is that HelloFresh provides good quality fruits and veggies. More often than not, the veggie portions were quite large. If you're a carnivore like me (and the rest of my family), you may feel that the meat portions are smaller than what you're used to eating. However, it is exactly what is recommended for a balanced diet. The protein portion was always as big as the palm of my hand and so, meal kits are a good way to flex those portion control muscles.
There were only two meals where we ended up having leftovers for the next day. Glazed Teriyaki Chicken and Moo Shu Pork Tacos. The rest of the meals, the kids (aged 6 and 8) actually ate the full adult portion.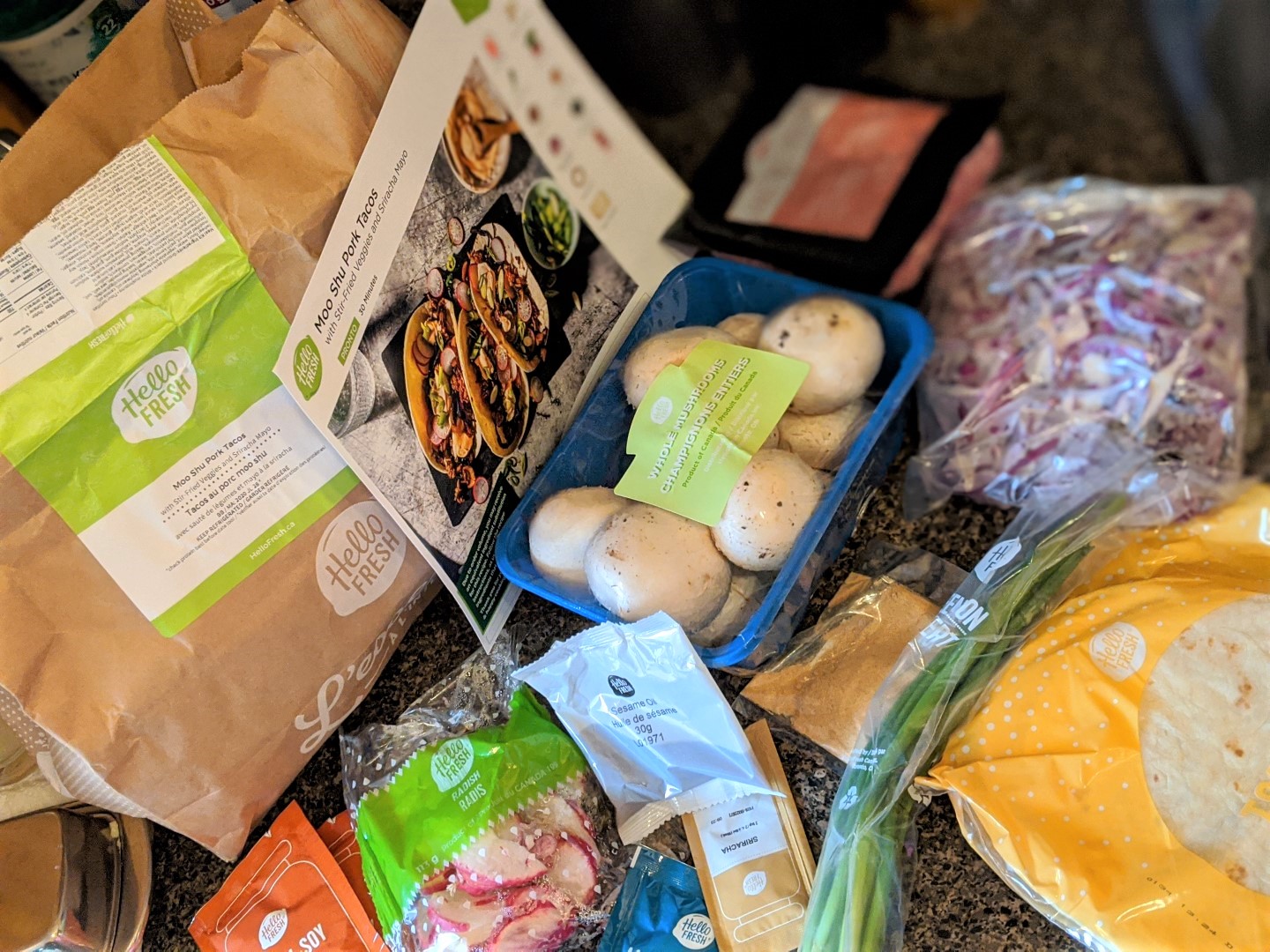 I will be the first to admit that I often save our favourite meal kit recipes in the hopes of making them again in the future on my own. With HelloFresh, I don't have to save the cards because they have their recipes online!!! I mean just check out their most popular recipes and I'm sure you'll find some solid options for dinner this week. Sure, you won't have someone going out and buying your groceries, mixing spices together and allocating JUST the right amount for you, but you do get some tried and tested recipes that will help you whip up a delicious meal.
This Moo Shu Pork meal was a favourite and next time I may even try to make it at home swapping pork out for beef, just to keep things fresh.
Check out the Veggie Taco Bowl Recipe too! I'm going to try making this Thai Pad Krapow Moo Recipe this week!
I will also mention that I had some questions when I was about to order our HelloFresh meal kit and their service team was excellent at responding to my live chat queries. The HelloFresh boxes are 100% recyclable and their ice packs only contain water and salt in the bags. IF I had to change one thing, I'd like to see options for 3 and 5 people as I do know that there are many families with those configurations as well. Would we get a meal kit from HELLOFresh again? Absolutely, and in the mean time, I have all the recipes for no additional cost! If you try any let me know of your faves!