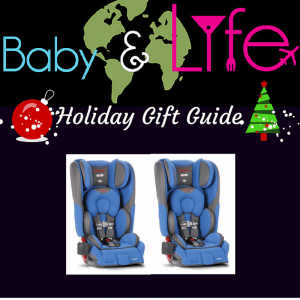 We've done some pretty detailed car seat reviews in the past and I promise to do one for the Diono Rainier in the upcoming weeks but today, I want to share with you why we're REALLY liking this seat. We've had it since August and Baby Boy especially has been enjoying the comfort of riding in the Diono Rainier, so much so that he'd like to giveaway not one but TWO car seats to two lucky winners (open to Canadian and North American readers, excluding those who reside in Quebec).
Disclosure : We received the car seat for review purposes, but as always, the opinions are totally mine!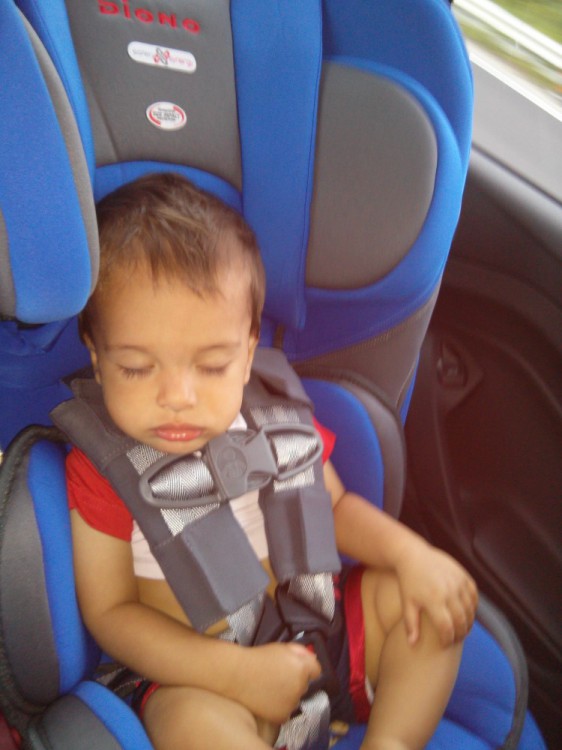 I'm not going to lie, I've been procrastinating on this review mainly because I want to really figure out the last bit of the puzzle… how well it travels and we haven't had the need to travel with our car seat, just yet. We've had Little Monkey and Baby Boy test out this seat over the summer and  into the fall so we know it works extremely well for a baby, toddler and pre-schooler. When I first started researching car seats when Little Monkey was switching out of the infant bucketseat, the Diono is what I had my eyes set on but I didn't get around to buying one (for various reasons, the main one being the fact that we received a new seat as a gift from my mom in law). Having only heard rave reviews I knew I had to get this for Baby Boy, especially after our struggles with the equally safe, but much heavier car seats.
In terms of some key features that appeal to us, there's quite a few :
Rear-facing option up to 50 pounds or 44 inches in height (starts at 5 pounds so an infant can TOTALLY fit in this comfortably)
Forward-facing option from 20 to 90 pounds 0r less than 57 inches in height
Ability to transform to a booster for those kids weighing between 50 to 120 pounds (and less than 57 inches in height)
Unique SuperLATCH system that makes installation easy (so easy that I THINK I might be able to install this on my own. Don't tell the hubs that though)
Folds flat for travel and is FAA certified ( seriously, the hubs loves this feature)
Cover is machine washable and dryable (SO AWESOME!)
12 year product life
ONLY weights 10.8 kg (much lighter than most of the seats we've seen)
Rear facing tether – makes it very sturdy as far as rear facing goes
Narrow – you can fit three side by side if you want to!
Storage slots for all the buckles and belts
COMFORT – both kids have slept blissfully in this seat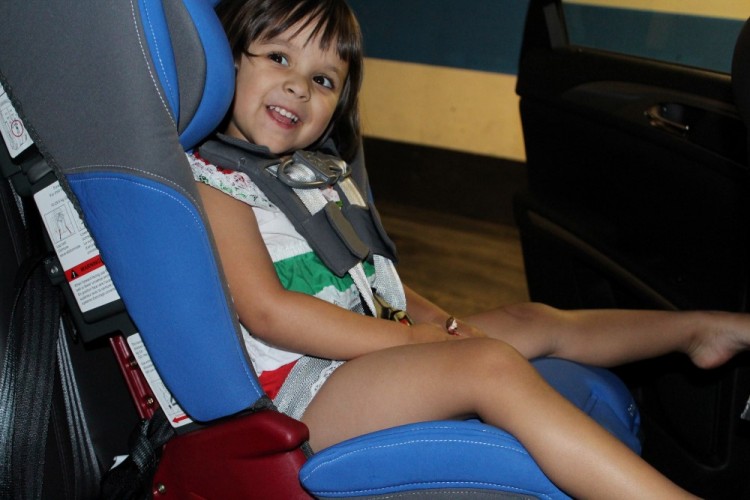 We need to buy some accessories to do a full review and that's yet another reason for my procrastination ( can I come up with any more excuses!). When rear facing, the Diono Rainier takes up quite a bit of space but buying an angle adjuster saves about 7 inches, which is great! Another item we want to purchase is a travel strap so we can carry the car seat as a back pack during our travels. It does fit on our Travelmate, so that's another plus.
As we go into the holiday season with busy weekends filled with eating chocolate, decorating the tree and visiting family and friends, we want to give our North American readers a chance to win one of two Diono Rainier car seats! Enter below and good luck! Be sure to keep an eye out for our detailed video review in the upcoming weeks. This is definitely a car seat to consider if you're a family on the go! Don't forget to check out our other giveaways!
a Rafflecopter giveaway