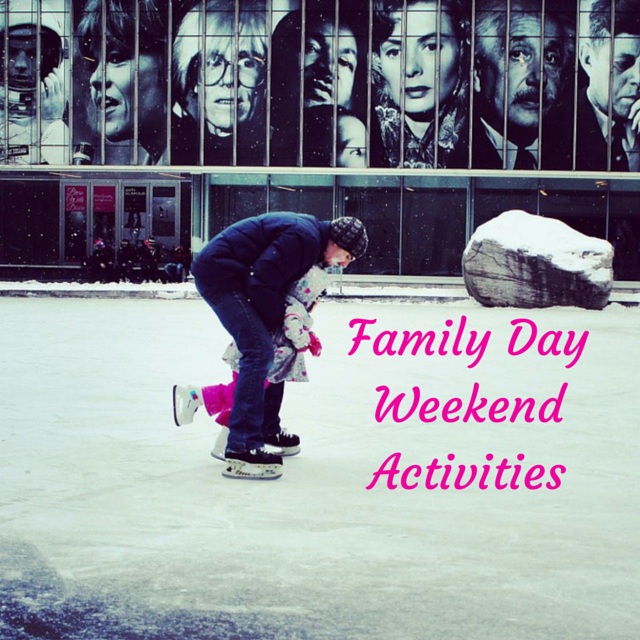 As much as I want to pack up and leave for somewhere warm, it doesn't seem like that is happening so I thought I'd share some fun happenings in downtown Toronto this Family Day weekend. I'm honestly dreading being stuck at home in the -22C weather with a whiny four year old, who will be home for four days straight because of an ill-timed PA day!
If you're looking for some Family Day weekend activities in downtown Toronto that won't hurt the bank, I've narrowed down events that are free or under $60 for a family of 4.
Here's some fun things I've sniffed out!
TIFF – Last year we enjoyed the March break activities and are contemplating checking out the FREE drop in activities this Family Day. Of course there's some kid focused movies as well which I know Little Monkey would love. Click here for more details.
Monarch Park Family Day – A first for me… but costing only $10 bucks per kid and free for adults, this may be the best bang for your buck. It's outdoors though so bundle up for the bouncy fun, races and many activities! Click here for more details.
Family Sunday in the Beach – This looks like super fun and it's FREE! This year's theme is Fire and Ice! and families can spend Vday with interactive ice games, characters from the film Frozen, figure skating with fire, music, stilt walkers, themed inflatable bouncers, a photobooth and more! Click here for more details.
Nathan Philips Square – City Hall is putting on a few festivities this family day that includes more than the regular skate session. There will be a kid friendly skate session from 1-4 but there's also going to be FREE games hosted by RBC, Lion and Beaver mascots and a Tim Hortons Coffee and hot chocolate trucks! Click here for more details.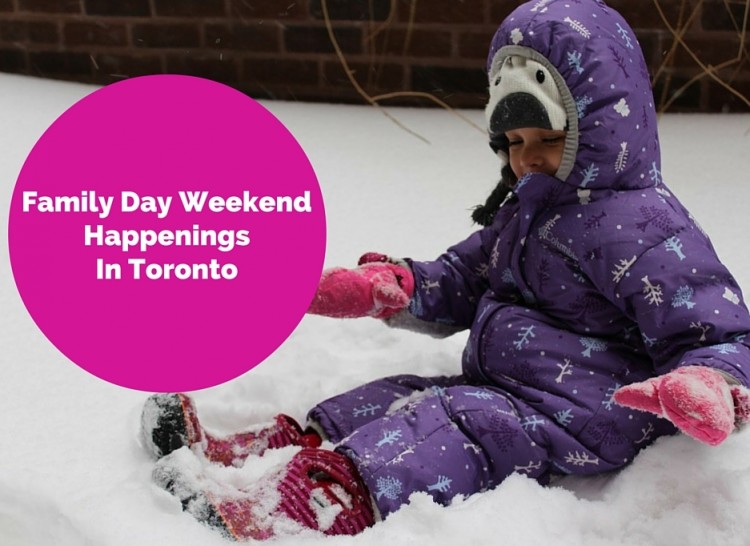 Second City – I know…we're usually reprimanded for bringing kids to live theatre and improve shows but this family day weekend, kids 4 to 12 can join the Supercrew on a wild musical adventure filled with jet packs, secret lairs, and selfies! A family 4 pack is about $60. Click here for more details.
AGO – We're here often enough that we recently signed up for an annual membership and so on Monday we'll be popping by to indulge in some foodie art! Kids can play with large scale burgers, pizzas, cookies and more. Discounted family passes are only $40 this weekend and you can spend an entire day getting cultured. Click here for more details!
Harbourfront Centre  – I'm super excited for this one because it sounds like a butt load of fun.. for me. Okay. And the kids. It's also a FREE one. This Family Day, HarbourKIDS will have an interactive Snowglobe inspired installation and kids can create their own fantasy world full of snow to take home. Click here for more details.
Evergreen Brickworks – This location is a pain to get to but it's super kid friendly, has FREE admission and the best part is that there's a beer garden on Monday for the parents! Click here for more details.
If you're not from downtown Toornto, fear not, I've found these festivals that look fun (snoop online to see how busy they can get – you don't want to be stuck in too many lines!). Those from the Markham area may want to check out Kidpalooza happening from Saturday to Monday that involves a ridiculous amount of fun and Princesses! Also worth checking out are Downsview's Family Day Fest and Mississauga's Kidfest.
We also have an annual membership to the Science Centre which we haven't activated (and we've had it since October 2014!!) so we may just try to venture there for a day as well.
What have I missed? What else is happening? Tell me EVERYTHING!