I've called Toronto home since 2005 and have been an official Ambassador for the city of Toronto since 2016 so I figured it's time to share my favourite things to do in Toronto with you all. I've had friends and family visit us recently so I've done the post pandemic run checking out the best Toronto attractions to provide you with the latest information. I've also had family visit when I wasn't in town and I was slightly disappointed that they didn't get to eat at some of my favourite spots in the city which is why I put this Toronto Trip Guide together. As you plan your trip to Toronto, we hope you'll keep these Toronto tips in mind. I'm keeping things succinct and won't go into details but will link to other articles on our website if you want more in-depth reviews of the various things to add to your Toronto sightseeing list.
Things to do in Toronto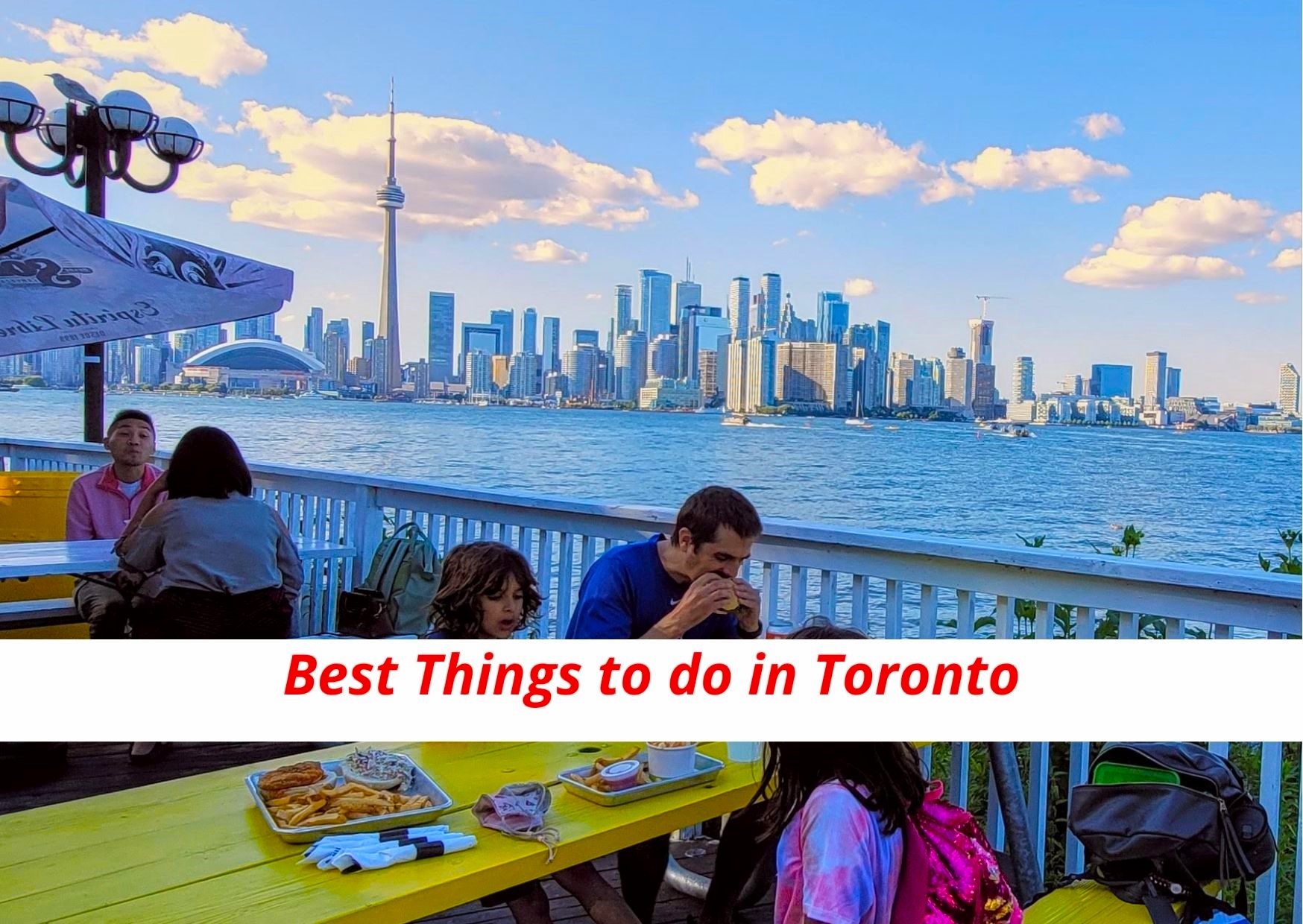 Best Toronto Attractions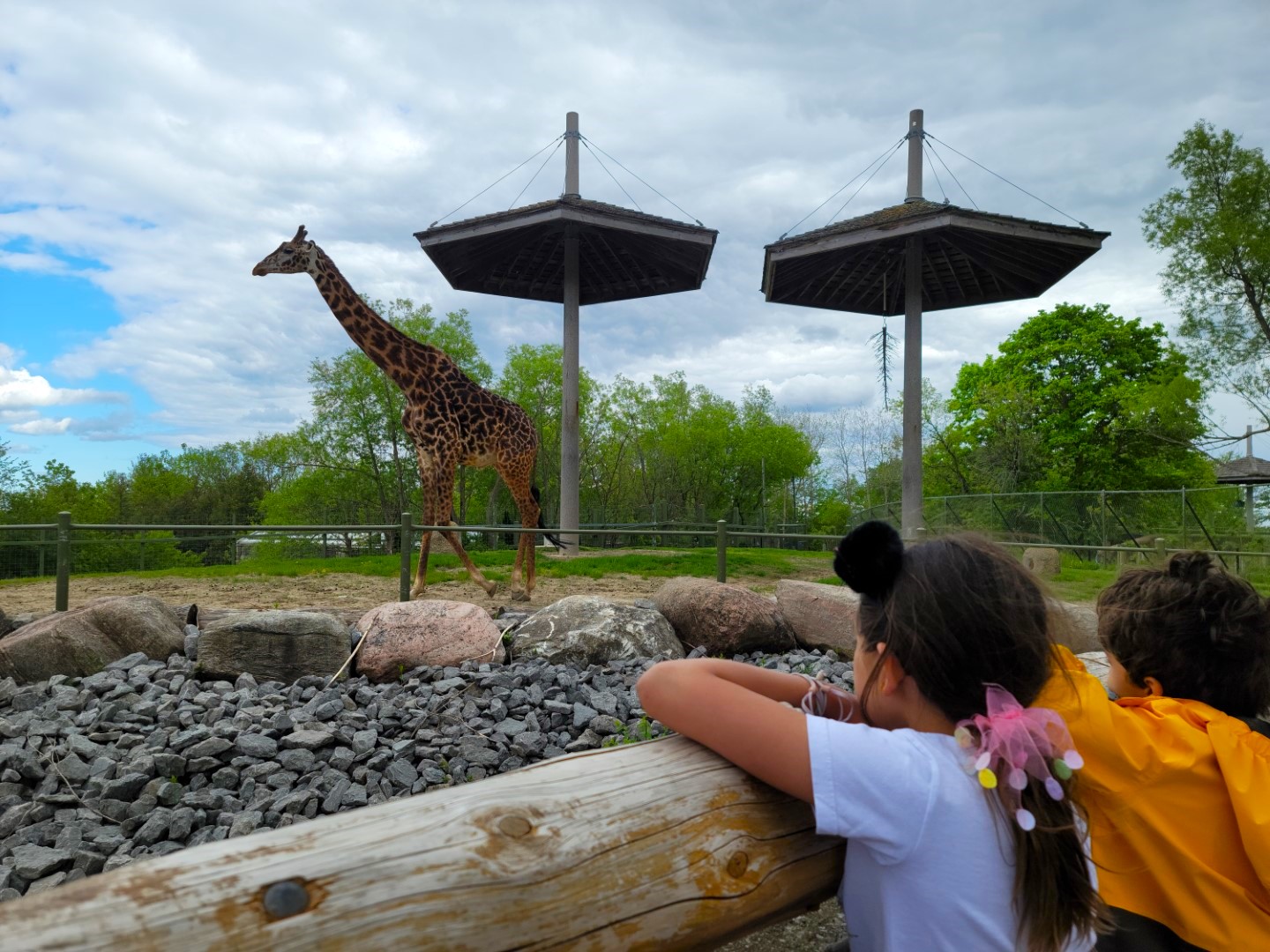 I've had the great pleasure of checking out most of Toronto's attractions and can tell you that's there's something for everyone! Even if you don't have kids, some of these attractions are worthy of a visit. The Royal Ontario Museum (ROM) is home to dinosaurs and very cool exhibits. Art Gallery of Ontario (AGO) is the perfect spot for art lovers and Casa Loma is cool not just for a tour of the castle but for the many pop up events that take place there. All hockey fans will want to make their way to the Hockey Hall of Fame obviously and if you're looking for Toronto's newest attractions, it's Little Canada! Everyone loves Ripley's Aquarium too. Kids will undoubtedly love the Ontario Science Centre and the Toronto Zoo even though they are both relatively hard to get to and you may need an entire day to visit each. We've been to each of these spots in then last 2 months and can tell you that they're all open and ready to welcome you!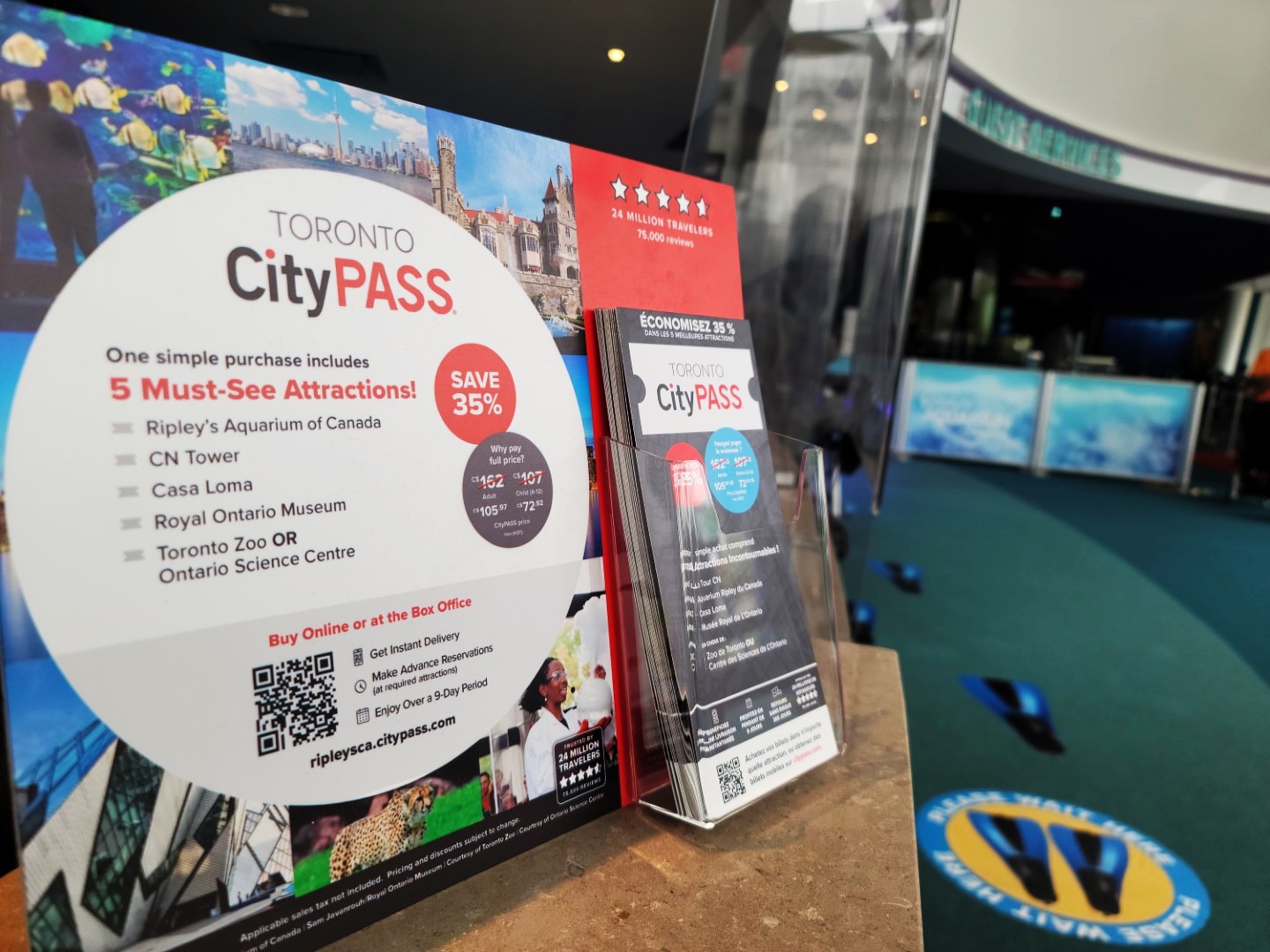 Even if you've done it all before, there are new ways to experience Toronto's attractions. For example, brave the Edgewalk or explore the newly opened Skypod at the CN Tower or get your thinking caps on for an escape room or your body moving at a live music performance at Casa Loma. Toronto attraction discount alert! If you're planning on visiting one or two attractions, check out the Attractions Ontario website for coupons. If you're planning to visit all the main Toronto attractions, the Toronto CityPASS is absolutely worth it! I used it recently when I had cousins in town and I was shocked by how much we saved! It allows you to visit the CN Tower, Ripley's Aquarium of Canada, Casa Loma and Royal Ontario Museum. You also get to choose between the Toronto Zoo OR Ontario Science Centre.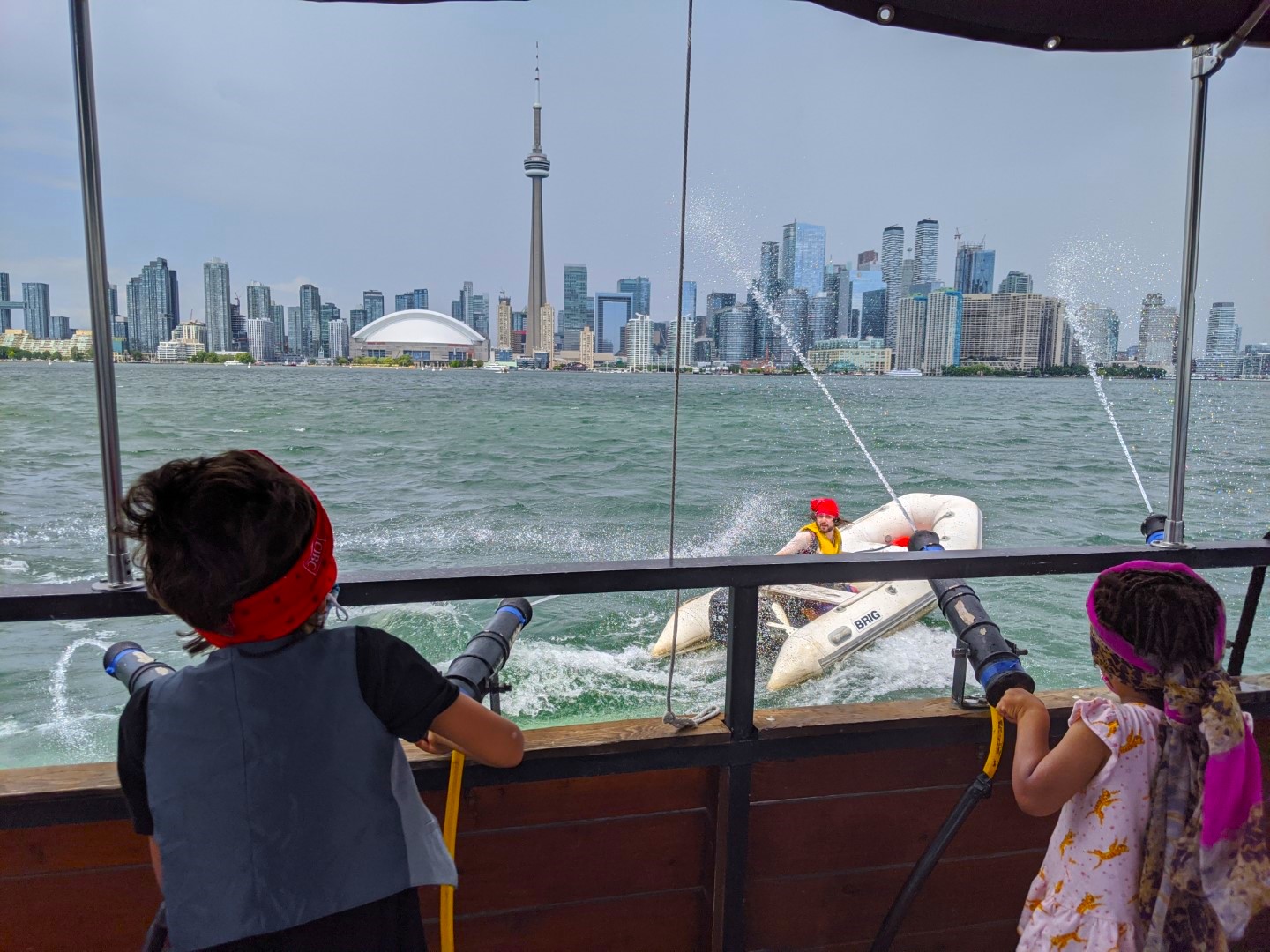 I also want to mention a few other attractions that are not usually top of mind – Pirate Life for young kids looking to fight pirates, the Gardiner Museum for those enamoured by ceramics, and Medieval Times to cheer on Knights and fair maidens whilst eating dinner. In addition, in the summer, Wet N Wild (which is in Brampton) is one of the best Toronto attractions
Keep in mind that some museums like the Bata Shoe Museum and AGO have free entry on select days (Sunday for BATA and Wednesday for AGO). Honestly, there's no shortage of things to do in Toronto! The Toronto sightseeing bus is also a good way to get an overview of the downtown area.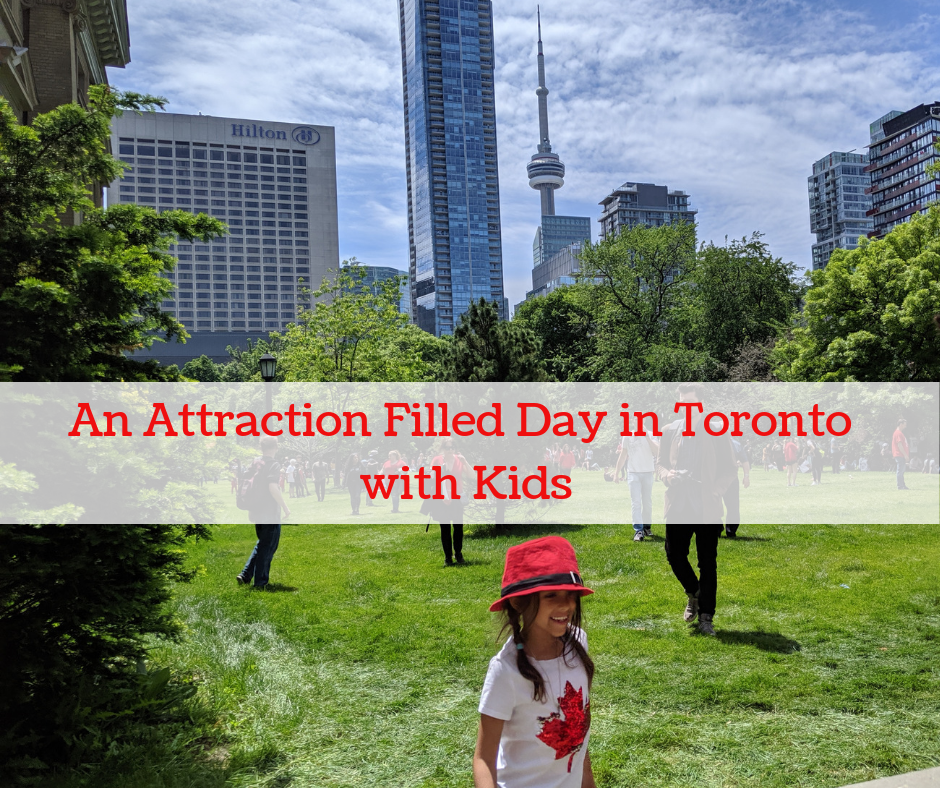 Best Places to Visit in Toronto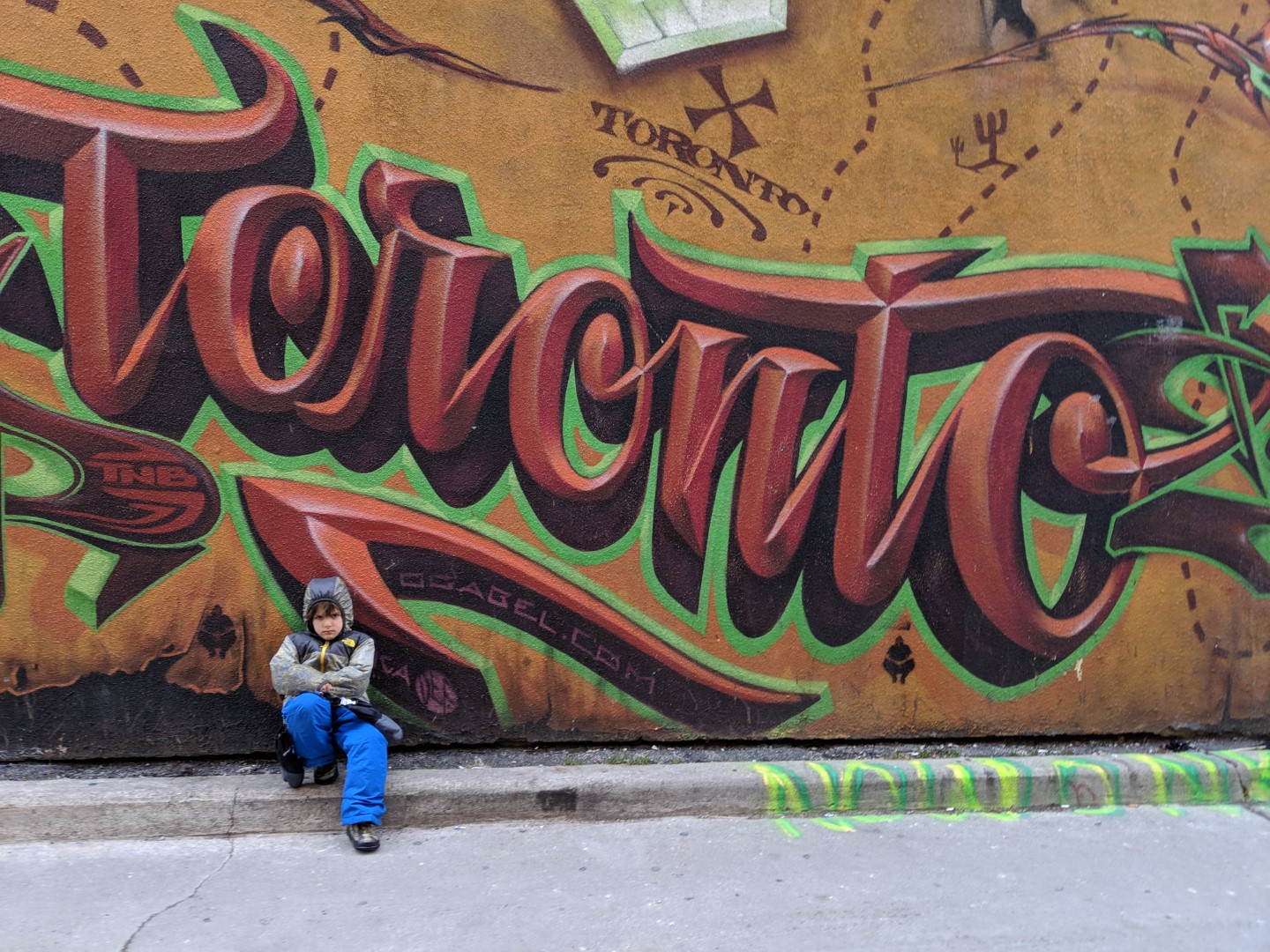 Alright alright, so you're not into attractions… that's okay! One of my favourite things about Toronto is the many neighbourhoods and I think this is what most Toronto visitors miss out on. I insist on touring a few neighbourhoods when we have visitors in town and always tell people to take at least one day to just ride around the streetcar and visit a few of the best Toronto neighbourhoods. Depending on your cravings you'll find some amazing food in each of Toronto's neighbourhoods. Some of mine include Chinatown, Kensignton, Little Italy, Bloor West, Queen West, Little India, the Beaches ( I have a full itinerary on how to spend a day at the Toronto Beaches), the Toronto waterfront is my happy place and perfect for a day when you want to be lazy. If you don't want to leave the city but still want the island life, visit the Toronto Islands (it's fun even if you don't have kids… perhaps it's even better since you won't have to worry about little rugrats!). The neighbourhoods are the best places to visit in Toronto in my opinion.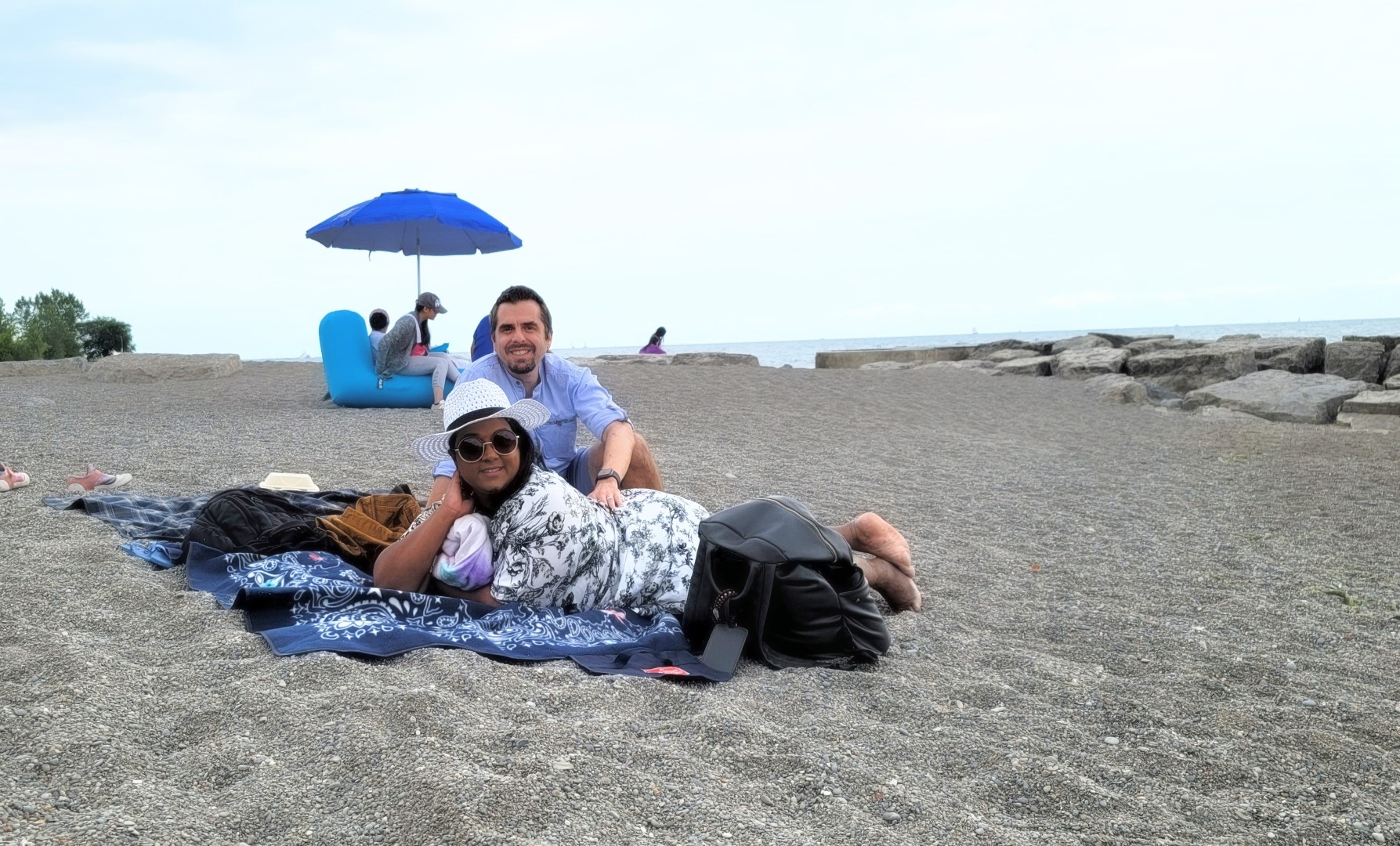 Be sure to spend at least an hour walking around Kensington Market because it's full of wonderful and surprising things ( Here's where to eat and drink in Kensington Market if you'd like to spend some extra time). Chinatown is great for a meal and right by Kensington and there's no going wrong bar hopping in Little Italy or getting late night eats in Korea town. I will also mention that if you're looking for the ritzy side of Toronto, you'll want to visit Yorkville and if you're craving Greek food, head to Danforth.
If you're looking to get a good overview of the various Toronto neighbourhoods as you plan your list of places to visit in Toronto, this is a great resource. Roaming around the neighbourhoods discovering random spots is one of my favourite ways to spend a weekend in Toronto! If you're lucky you'll bump into one of the many festivals and farmers markets that take place often in the summer time. The go with the flow weekends are some of my faves in the city.
Best Places to Eat in Toronto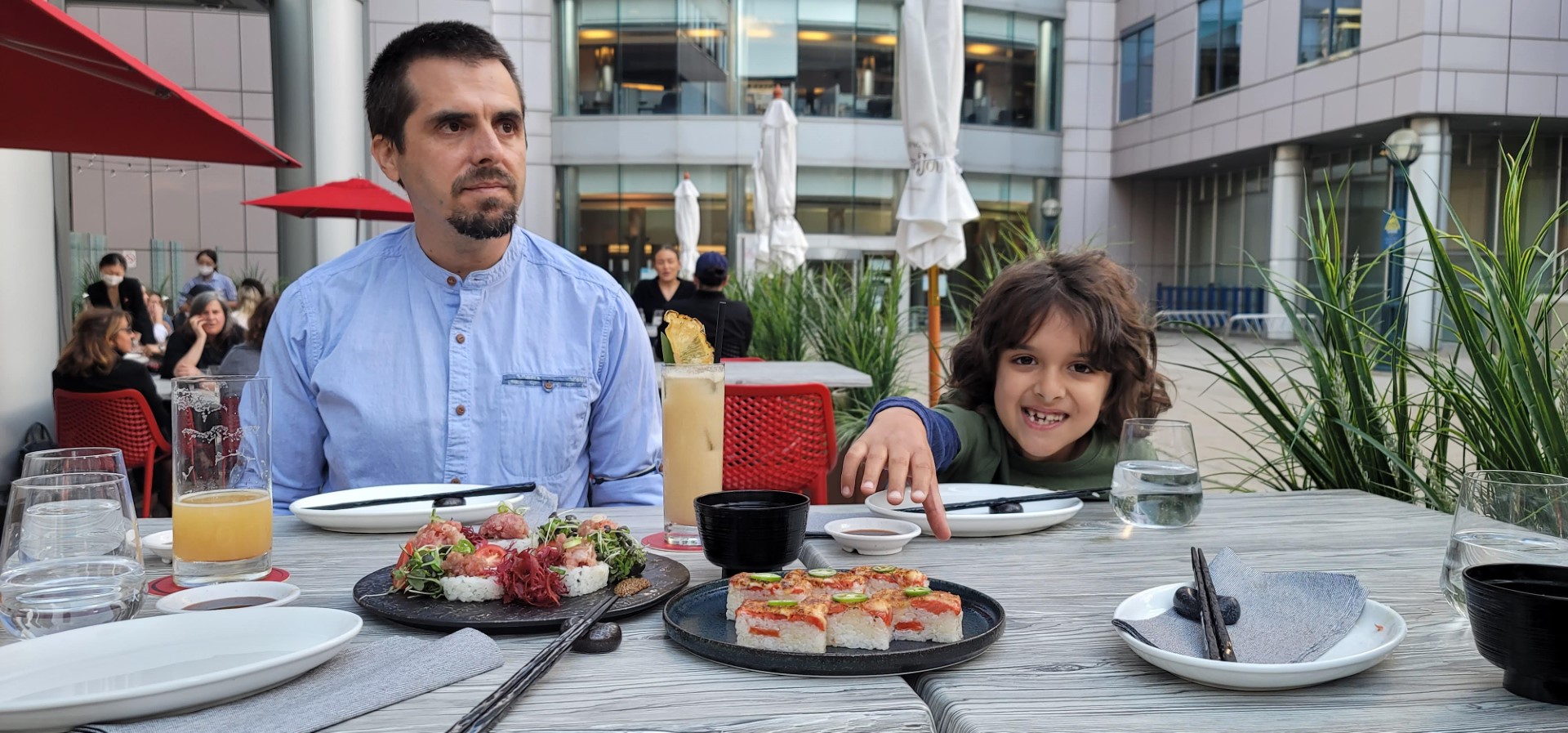 Toronto's food scene is unlike no other. Truly! Given our city's multicultural mix of residents, we can find versions of all cuisines. From hole in the walls to fancy fusion, Toronto will make your taste buds sing! Whenever I'm asked what to do in Toronto, the first thing I mention is to make a list of cuisines one wants to enjoy. If you ask me for a list of best places to eat in Toronto, it's not going to be a simple answer. We have amazing bakeries for sweet and savoury goods (Butter Baker, Bloomers for vegan, Bake Code, Little Sister Baking are a few of my faves) and ice cream joints ( Bang Bang, Honeys for dairy free, Big Chill, Butter Baker and Bunners for dairy free are a few of my faves) so be sure to check them out.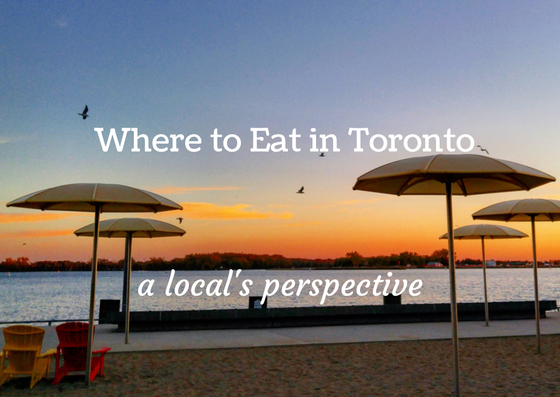 Here's a list of my favourite places to eat in Toronto broken by cuisine. Trust me, it'll keep you happy for a good while!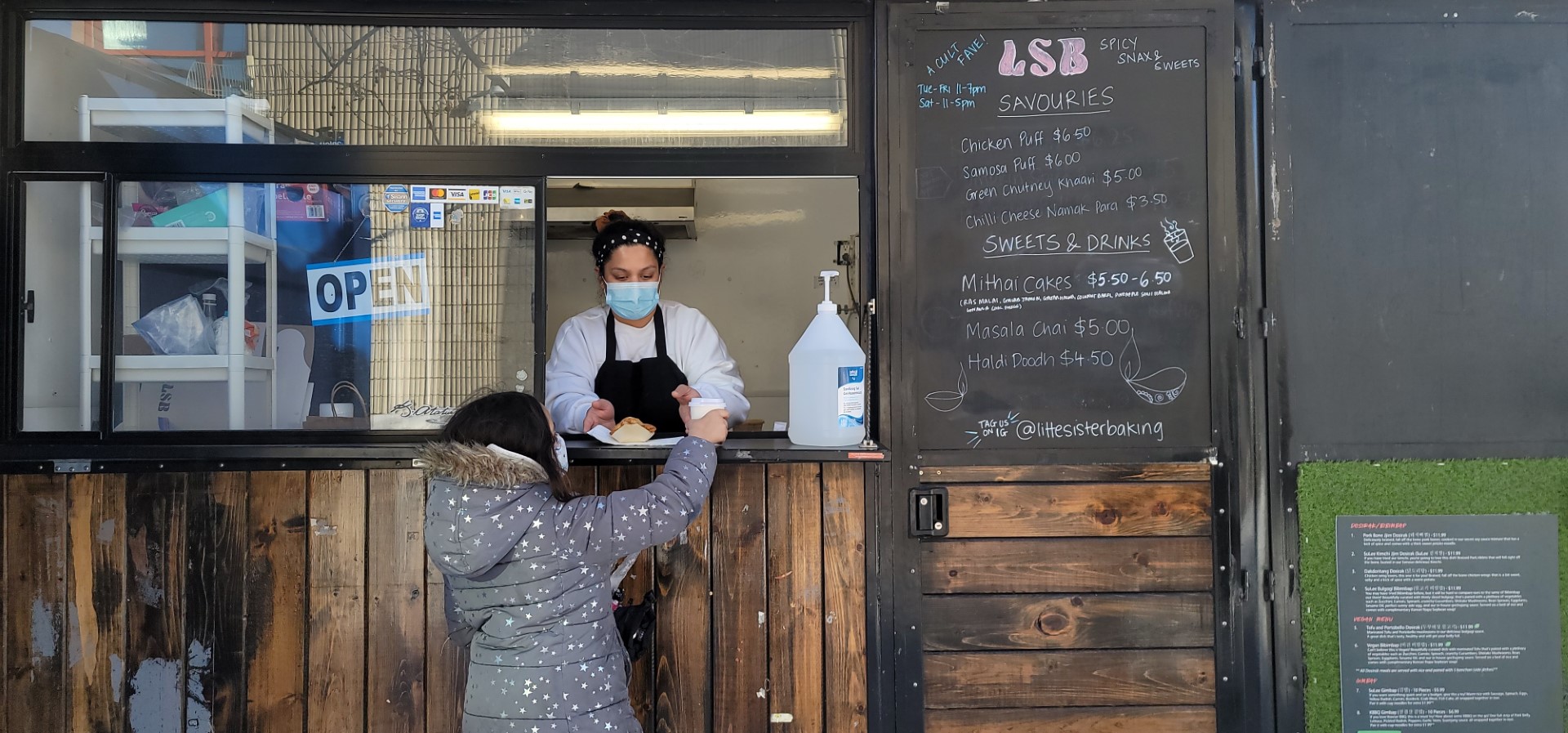 On any given day there's a new place opening up and so if you're looking for the NEWEST spots, Blog TO does a good job telling you what's opening if you're the kind who looks for things to do in Toronto TODAY! When it comes to sightseeing and eating Kensington and Chinatown are two of my favourite neighbourhoods. For shopping and eating, Yorkville and Queen West are your best bets. If you're looking to chill, Stackt and the Dundas/Bathurst Market 707 are great options.
Things to do in Toronto | Live Music and Theatre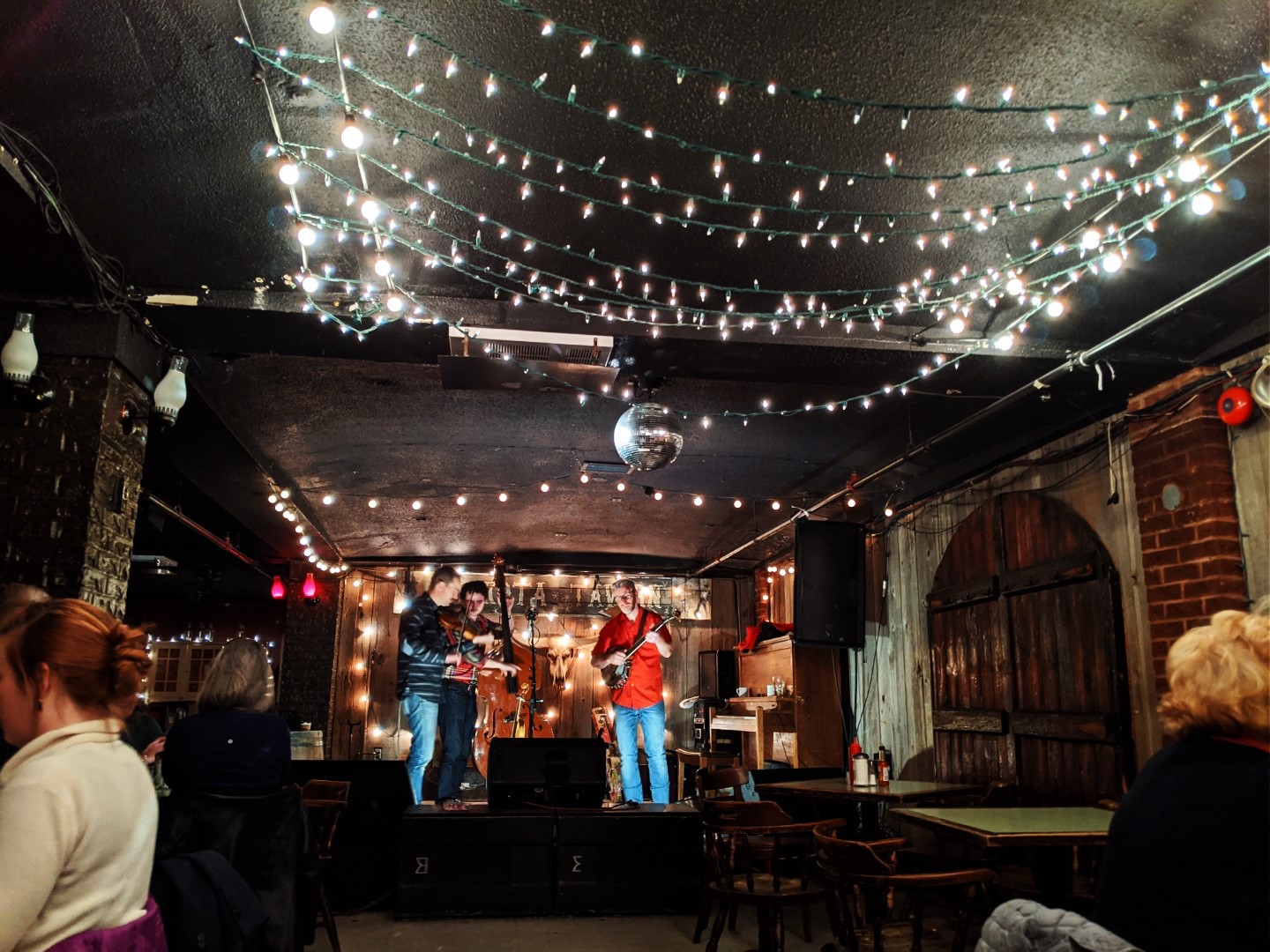 Toronto's live music and theatre scene is a fun one with all genres represented. From hilarious Drag brunches to Broadway performances, you can get it all. Check out Mirvish for all your theatre needs but don't forget that there are plenty of smaller impromptu productions via spots like Buddies in Bad Times , Soul Pepper and Young People's Theatre(to name just a few). This is a great resource for all your Toronto theatre needs.
When it comes to live music there are many options from ticketed events to easy walk-ins. Popular spots to catch live performances are Rivoli, Cameron House, Rex Hotel Jazz and Blues Bar, Danforth Music Hall, El Mocambo, Lee's Palace, the Mod Club and Horsehoe Tavern. Check ahead to see who's playing and what cover might be. Needless to say Toronto also sees big name acts who perform at sold out shows at Scotia Bank Arena and Rogers Arena. Clearly there's so much for you to experience as you compile your things to do in Toronto itinerary.
For a complete list of Toronto happenings, check out NowPlayingToronto!
Best Time to See Sports in Toronto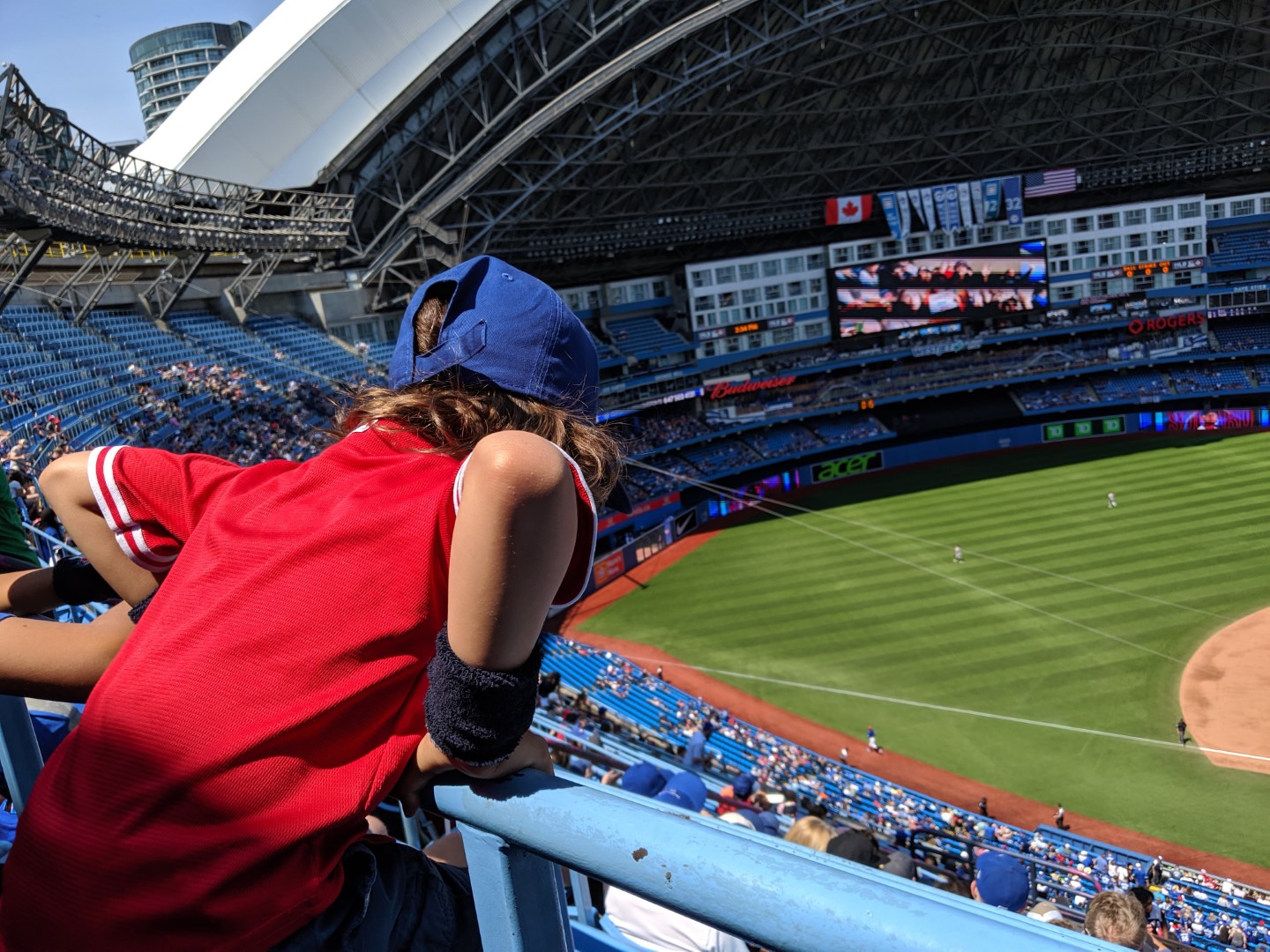 Toronto certainly sees sports fans flocking to the city during various sporting seasons and it is very fun to take in a live game. The Blue Jays play April to September while the Maple Leafs are usually in town October to April. The Toronto FC games are very lively and you can catch them March to September. That said, as a non sports lover, the Toronto Raptors are probably my favourite to watch because the fanfare is very exciting! You can watch them October to May. October and April are great months in Toronto for sports fans. You can watch these at the arenas, at bars and restaurants so there's multiple ways to experience sports in Toronto.
Day trips from Toronto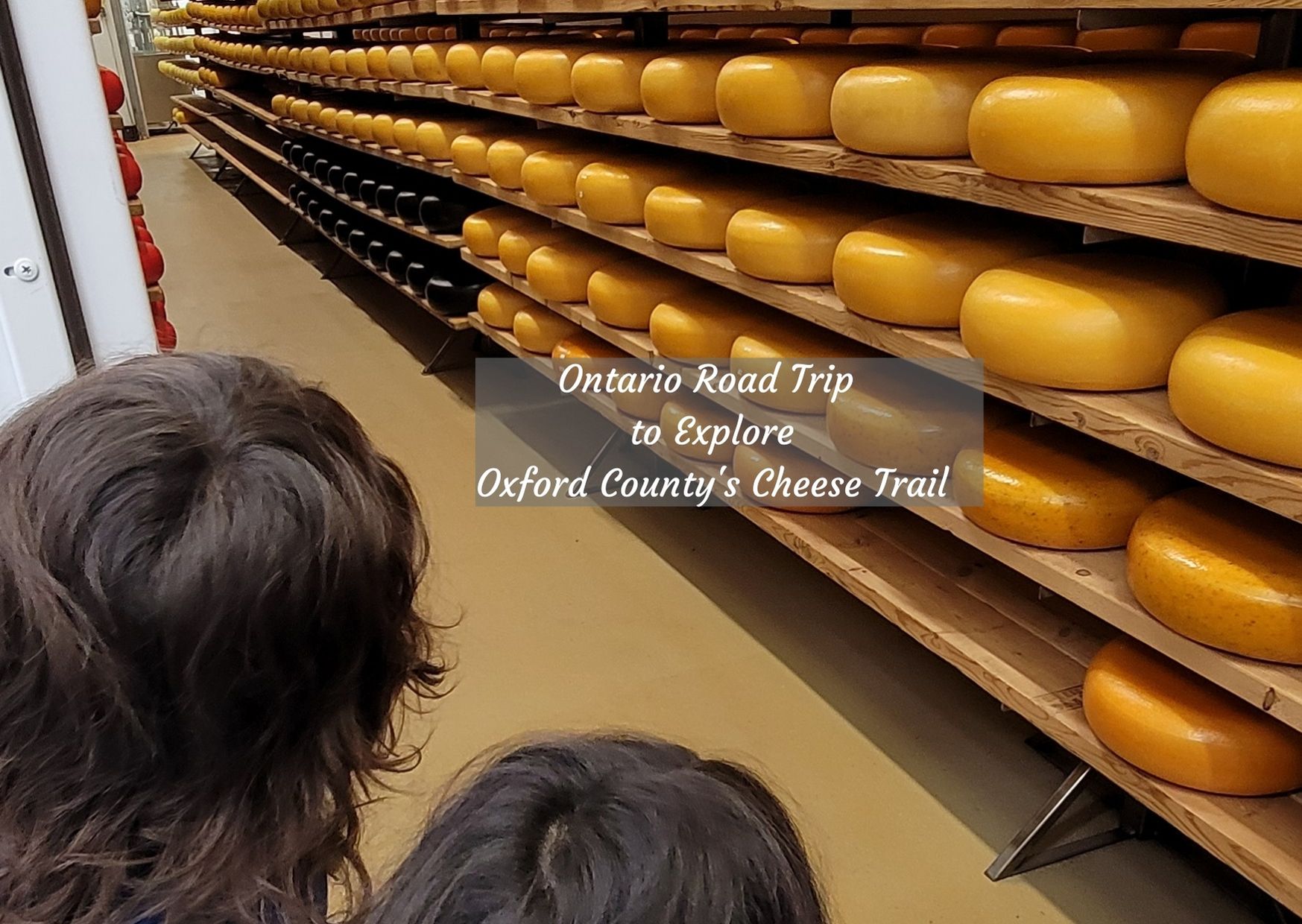 If you're in Toronto for a good while, you have some solid day trips from Toronto awaiting you. From cheese trails to chocolate trails and of course the famous Niagara Falls, Ontario has so much to offer! We have many ideas for you so be sure to check out our Ontario section for more inspiration!
Toronto Beaches, Playgrounds and Splashpads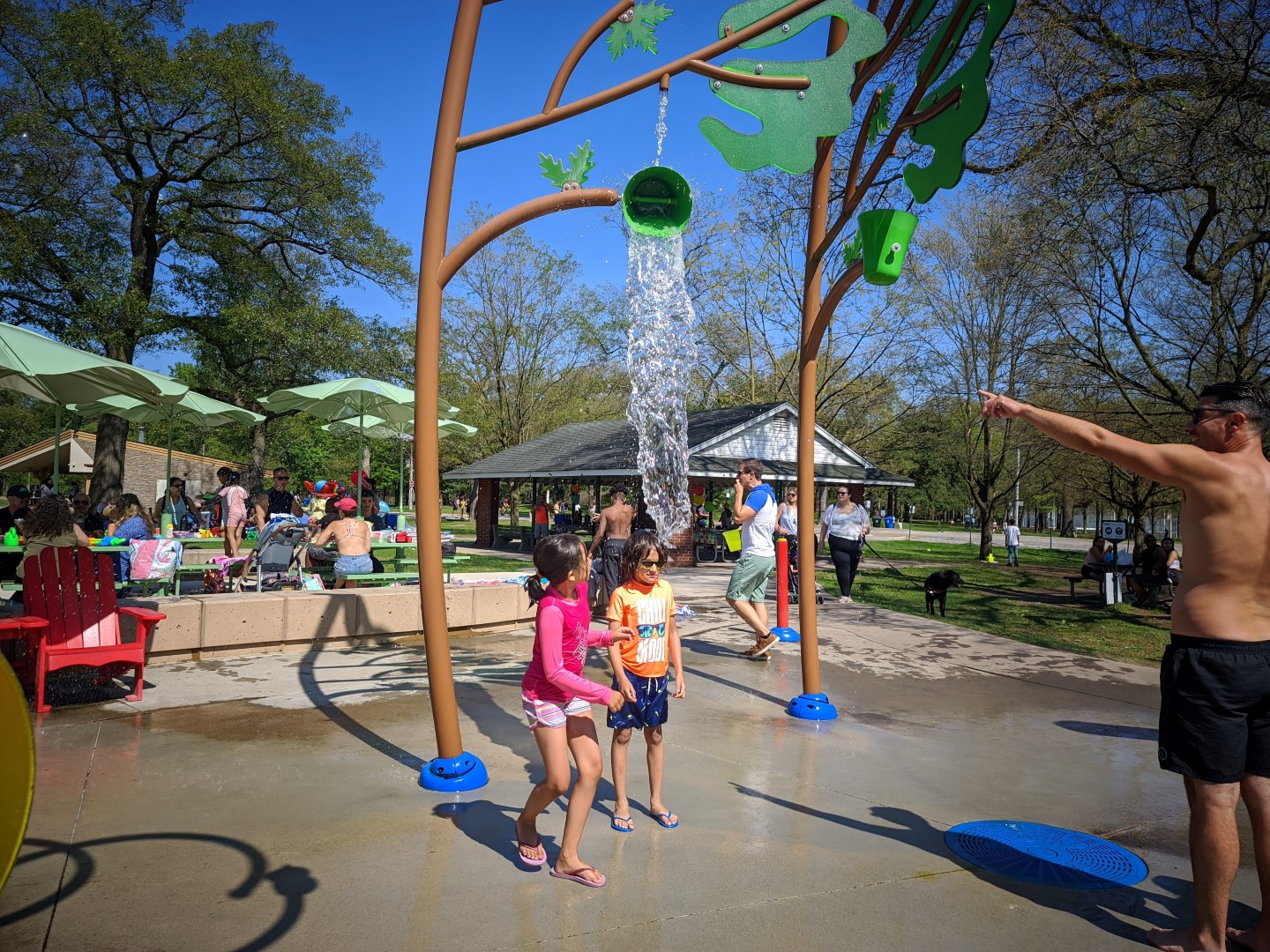 If you're travelling to Toronto with kids, know that there's plenty of ways to keep them amused. High Park is one of our go-to spots because they have a public pool, little farm, fun playgrounds and splash pads. In addition, here's a list of our favourite Toronto Playgrounds. You can also hit up Woodbine beach for some time on the water or head to the Toronto Islands. Riverdale Farm is a quick and easy visit for those days you need something small to fill in when you're in Cabbagetown. You'll find a splash pad in most neighbourhoods in the summer time and in the winter, the ice rinks at Nathan Philips Square and College Park are our faves though I heard great things about Bentway too.
Tips for your Trip to Toronto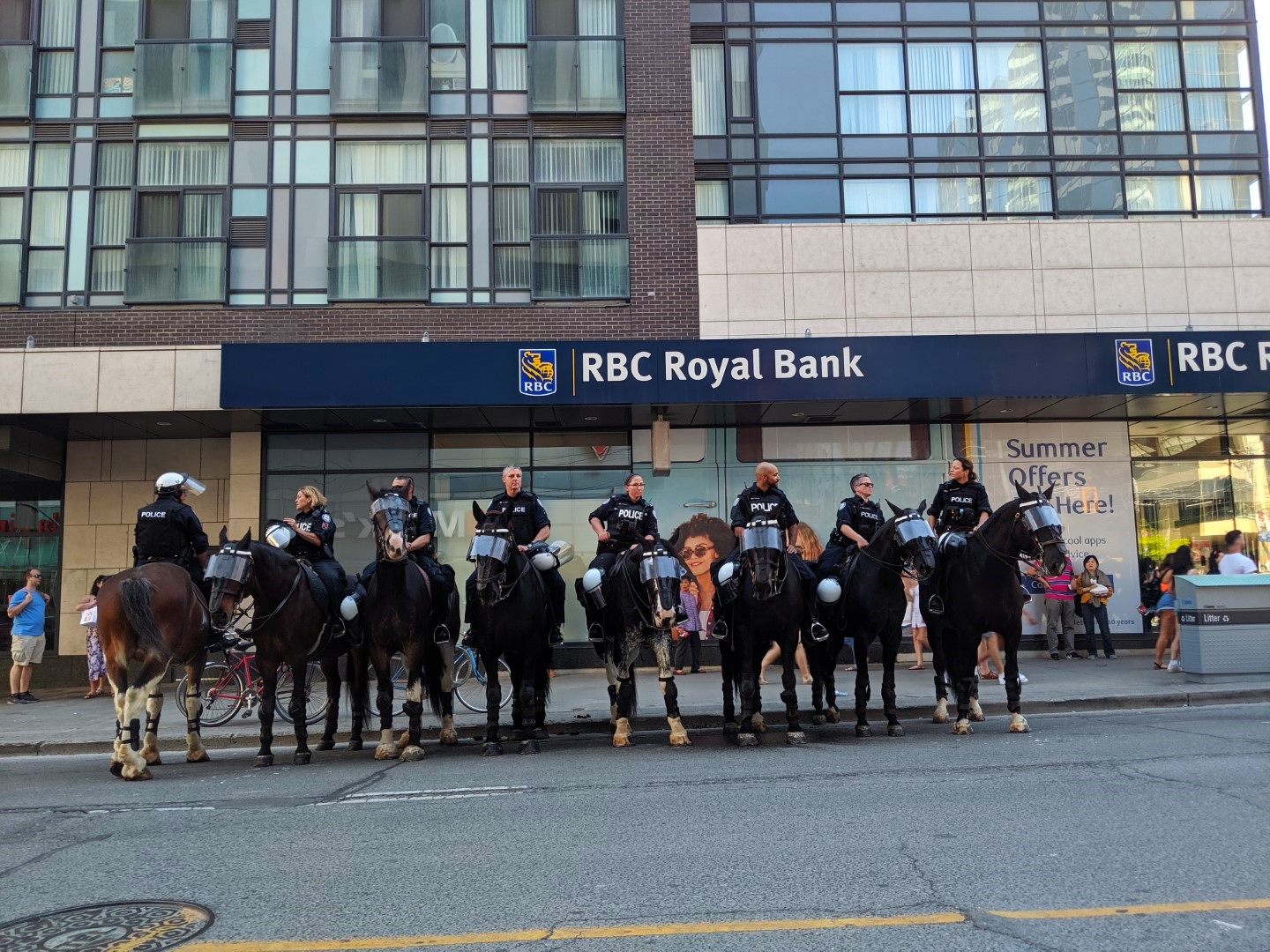 Where should I stay in Toronto?
It highly depends on what you plan to do. I personally prefer to stay by a subway station and use the TTC to get around as much as possible. So staying in any of these spots are good : Entertainment district, Waterfront, Downtown Yonge, High Park. That said, you'll find cheaper accommodation outside of these areas so it really depends on if you're looking a hotel or air bnb experience. Most of the downtown hotels are well located so there's no going wrong with any of them. Chelsea Hotel for young kids , Anndore house with teens and Shangri-La for couple's getaways are my go to options. The Chelsea Hotel also has a show your key card and save program for a few Toronto attractions. They're also a pet-friendly hotel, like many others in Toronto hotels.
What's the best way to get around Toronto?
I prefer using the subway during high traffic season but also rely on Uber and Lyft to move around. Beck Taxi has a great app now so you can request and pay all via the app, and the rates are cheaper than Uber I've noticed. If you plan to use the UP Express to get to and from the airport and also use the subways/ttc, I recommend buying a Presto Pass. Yes you have to pay to get the card but you will save in the long run because you get discounts per ride and in the span of 2 hours you can go anywhere on the subway! In addition you can get extra discounts at Toronto attractions by flashing your Presto Pass.
Here's our tips on how to navigate Toronto with kids
Are there tips on ways to save when visiting Toronto?
Of course we have Groupon but keep in mind that if you're visiting attractions, the Toronto CityPASS and Attractions Ontario are two options worth considering. We also have the Too Good to Go app which helps reduce food waste and you get to try some great restaurants and bakeries that way too. For hotels, check out Travel Zoo as they occasionally share some good deals.
What are some of Toronto's unique experiences?
If you're looking for unique experiences Toronto has so many; from pop up events to one night dinners and shows. Keeping tabs on them can be difficult but this website should help. We also have all sorts of escape rooms, driving and flying options and Rockstar experiences.