Yesterday Little Monkey went on her first school field trip and because it was a quick one happening during the lunch hour, I decided to chaperon the class. With my whines about four year old whiners, you'd wonder why I'd subject myself to 28 of them, but I clearly wasn't thinking! Herding a bunch of 4 and 5 year olds across downtown Toronto was no easy task but discovering a Book Bank in Cabbagetown made it all worthwhile, as was Little Monkey's face lighting up when I walked into her classroom!
Here's a couple Fashion Friday pictures featuring her antics during the excursion.
Cheers to a fun filled weekend!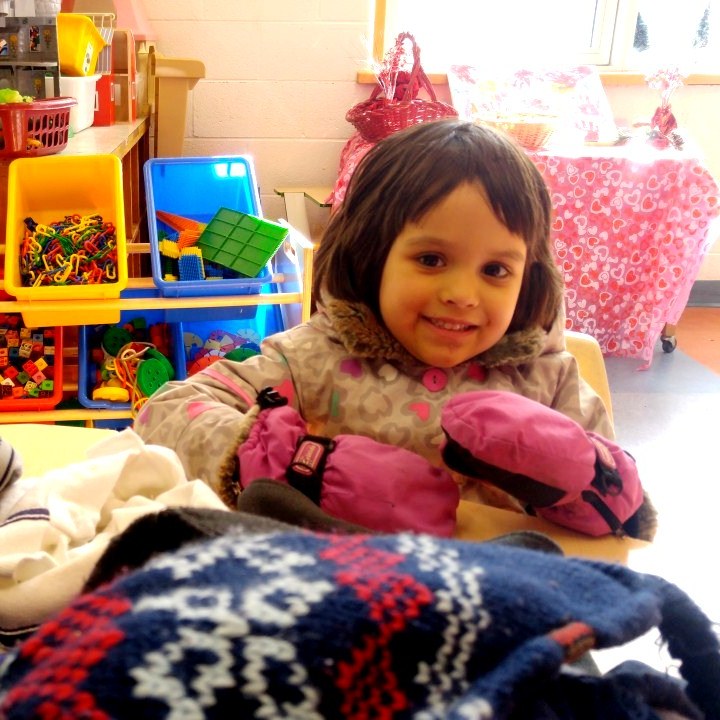 Deux Par Deux Jacket
 Pink Callie Kids Gloves
 Navy Blue Osh Kosh Dress
 Navy Joe Fresh Tights