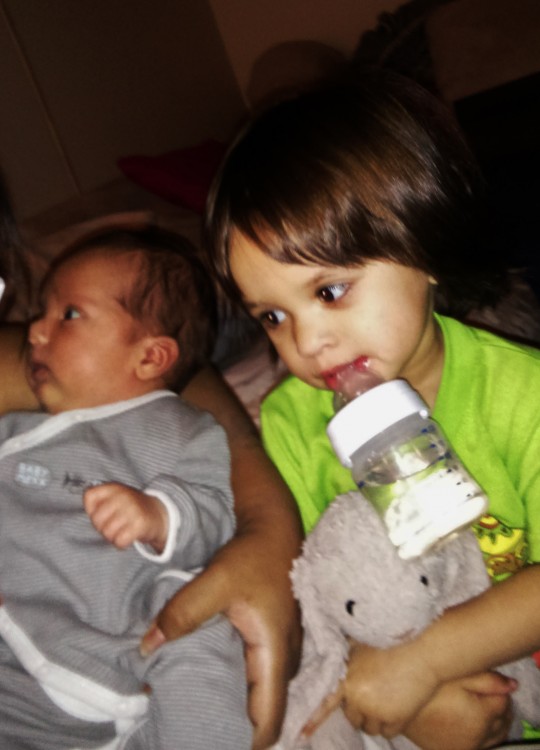 I was thrilled that both kids took to the bottle so easily especially since I was breastfeeding. Fast forward two years and the toddler was still stuck to her bottle and we had no hope of it going away. So HOW did we get the toddler to give up her bottle? To be honest.. it's pure luck!
We brought the topic up a couple times but the challenge was that she was fine drinking her juice from a cup but when it came to bedtime she relied on the comfort of her bottle. So here we were at 2 years +3 months and with atleast three bottle feeds of milk a day. At night she drank her milk and then took a bottle filled with water to bed. So the tale went.
I knew we had to wean her off the bottle but it was a sure way to calm and soothe her and the couple times we tried to swap a cup for the milk bottle ended with major tantrums. I didn't think it was worth it. She liked her bottle so why should I take it away from her? I wasn't ready to deal with the drama of not having her comfort mechanism especially with a newborn around. You may remember that she took the steps needed to transition from crib toddler bed. So I watched for signs.
Late december I noticed that she was chewing through the nipple and as a result there were deep holes where milk would just spill out of. Our couch has many a milk stain as proof! Telling her not to chew it was absolutely useless. She continued to do so for about a month.
One evening in early January she came and told me that " the bottle is broken" and I told her she should throw it in the garbage. What do you know.. she did! That evening she got ready for bed and I told her that she threw the bottle so we had none left. "Yes. Bottle is broken. I put it in the garbage". I asked her if she'd like a cup of water to take to bed and she said " No ". The end. Just like that the bottle disappeared. Couple days later she threw a small tantrum and asked for the bottle but I stood my ground and told her we had none..only the bottles for Baby Boy. She whined but three (long painful) minutes later she asked for milk in the cup. That was the only time she asked for a bottle after she threw that one bottle in the garbage.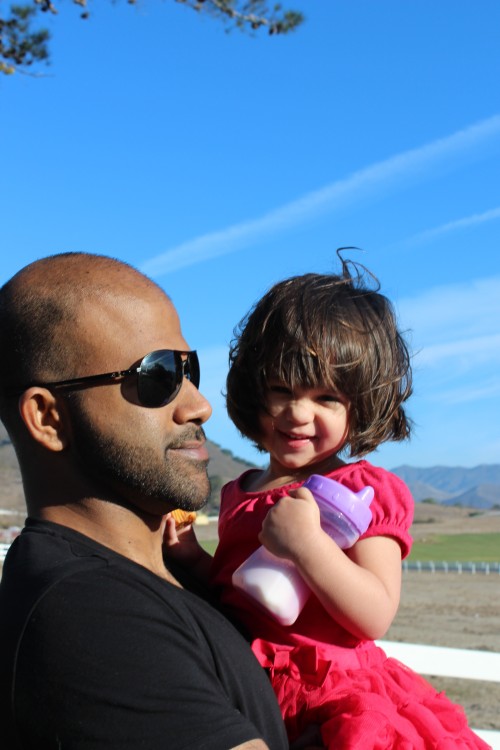 Now she sees baby boy drinking from his bottle and seems to be fine with it. I went and picked up four new cups ( a variety of lids and shapes)  and that's what she uses now. For us there were a couple factors that helped us get rid of the bottle. I will agree that it was completely random and a coincidence – the opportunity arose and I jumped on it. The main factor is that she was the decision maker – I merely suggested that since it was broken it should be in the garbage. She was the one who walked it over and dropped it in the bin. She remembered doing this action which made it easy for me to reference the fact that the bottle was now gone. The other point is in sticking to the story and not caving when tantrums arose. I think as parents we tend to be a bit lenient and give in a bit too easily when it comes to "soft" issues such as threats and little white lies. So sticking to the story took some effort but I knew that both the hubs and I had to stand our ground. The bottle was gone. She threw it . The end.
We live bottle free happily ever after. 2 months and counting…
A friend and fellow blogger who has a daughter close in age to the  Little Monkey had luck with the bottle fairies. Check this link to learn about her strategy!