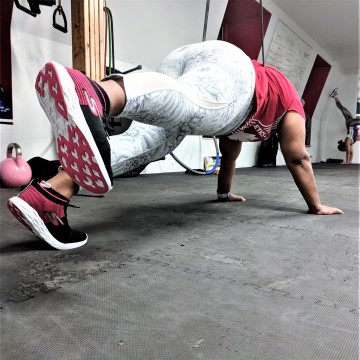 Living in downtown Toronto in one of the most touristic areas of the city, it can sometimes be difficult to shop local and avoid the big chains when it comes to every day purchases. Supporting local businesses has been something we've been very conscious of and when Moneris, a  trusted Canadian payment solutions brand who has the goal of making transactions easy for both merchants and retailers, reached out with a challenge of matching me with Yonge Street vendors, I was up for it. Luckily it fit in nicely with my current journey to health program so that was another win!
Disclosure: I have partnered with YMC and Moneris and have received compensation for this post. All opinions are my own.
As you know, instead of signing up with a big gym, I chose a local boot camp in my neighbourhood that is run by one individual. Gordy's Boot Camp has been a great program for me and the support I receive from that community is what has kept me motivated to attend four sessions a week. Despite indulging in wine and cheese nights ( I am trying to squeeze in some dairy free options too, as per my last promise!) and dining out, I've managed to gain strength and I'm participating in yet another challenge this month. What surprised me was that despite saying I haven't lost any weight, I have actually lost 10 pounds since August! Even with all the indulgences.
Luckily my clothes still fit me fine so there's no need for a new wardrobe and I also received a bunch of new gym clothes for Christmas. However, there was one thing that I needed to get and that was better sports bras. My support on that front was lacking, if you know what I mean! Luckily, Moneris matched me with Melmira, a Toronto lingerie boutique on Yonge Street that many of my friends love! I had not heard about them before this but when I did an instastory sharing my visit, I had a couple people message me with glowing reviews of the boutique. I now know why!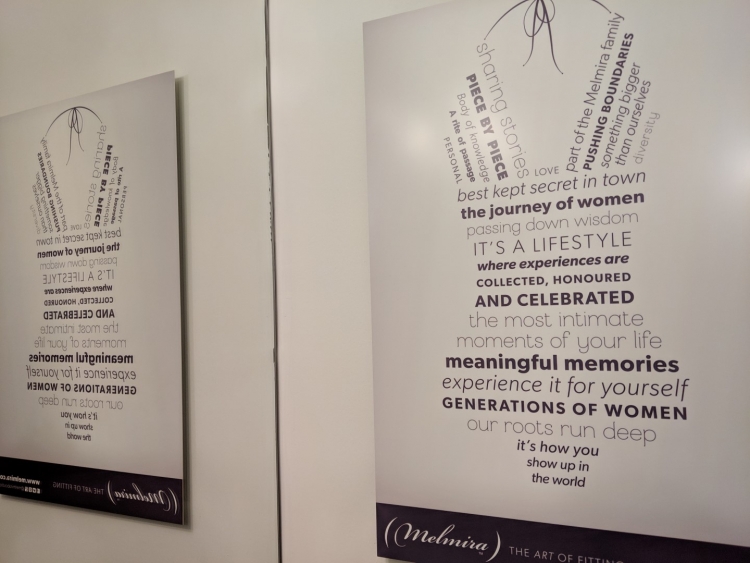 If you're like me, you've previously bought a sports bra from a rack that had your size on it and walked out promptly. It's what I had been doing all these years. Which explains why I was having to double bag bra each day for additional support. After my visit to Melmira and having a consultation with one of the four sisters who own the family run boutique, I now have one sports bra that gives me all the support I need AND makes me feel pretty darn good despite the sweat trickling down every inch of my body.
Upon arriving at Melmira on  a cold snowy day, I was greeted with a warm herbal tea and taken to a private room. There was no browsing for bras on racks!! That was a surprise! With no obligation to buy, you can book a one on one consultation (the only way to shop at Melmira) where you will enjoy a spa like shopping experience. Their tag line is "Be True to You"  and they will change your relationship with lingerie and swimwear through their signature, personalized fitting experience. I was lucky to have Amie as my consultant (though to be honest, all the ladies I met there were very knowledgeable and kind) and instead of pulling out measuring tapes and all that fun stuff, she chatted with me, found out what types of work outs I was doing and then brought in a variety of options for me to try. Not only does Melmira celebrate variety and diversity by caring sizes from 4-26, and 30AA-52H cup, but they also have a selection from all over the world and I was surprised by the fun colours and styles available.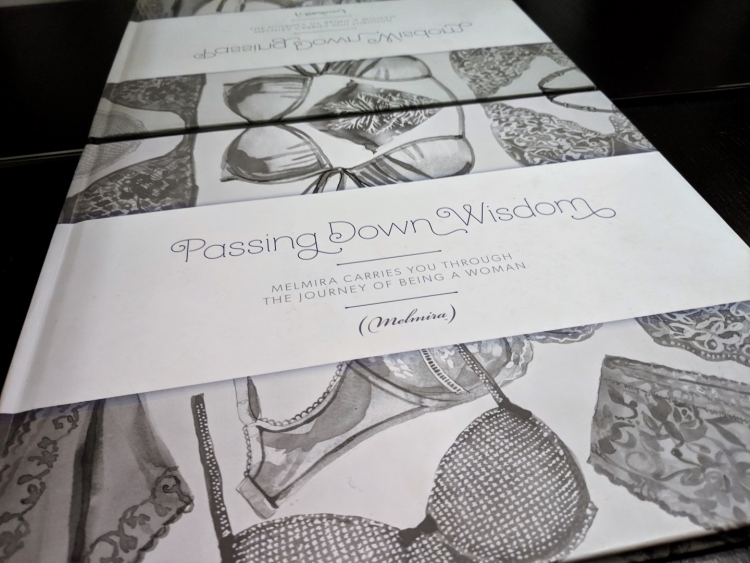 As I was trying on the bras, I learned about how the store came to be (there's a gorgeous book in the room, so be sure to flip through and read the REAL stories shared by customers) and how their grandmother arrived from France and first opened a lingerie store in Saskatchewan which inspired their mom and her friends to launch Melmira in 1992. It wasn't a quick "here buy this and go" situation once I arrived at the boutique. No, we chatted like old friends and I learned a lot about finding the best sports bra for my needs and body type.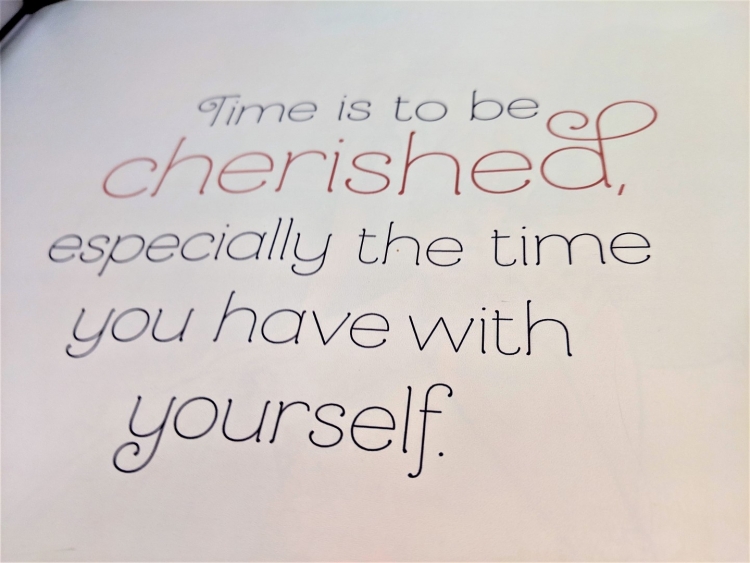 The biggest takeaway for me was that racer backs were not actually good for me as they don't give the support required for those like me who have back problems. I know. Shocking! I was totally buying racer backs because I thought they were the sporty version! The bra I chose was the Prima Donna and if I were shopping on my own, I would never have thought it would be the right choice for me. But it oh, so totally is! It has an underwire but is very comfortable and the size I was guided towards ensures that there's plenty of hooks available for WHEN I lose MORE weight or when it starts to slightly stretch after prolonged wear.
Little Monkey is a few years away from being ready for her first bra but Melmira would definitely be a wonderful place for that first experience. It's one of the many things they specialize in.  For over 25 years, they've served three generations of clients, who continue to share stories with them about their needs and changing bodies…passing down wisdom.  Sure, I could have gone and purchased a bra like I was used to doing, but being matched with Melmira was fantastic because I now know what type of support my body needs and I'm able to make smarter purchase decisions because this small business owner took the time to educate me. Yes, at $150, this is the most expensive bra I now own but I will have to admit that I'm standing taller and it's very comfortable. Most of all, it has given me additional confidence because instead of squashing my boobs the way my other sports bras do, this one offers the feminine look while providing the FULL support I need for the boot camp sessions.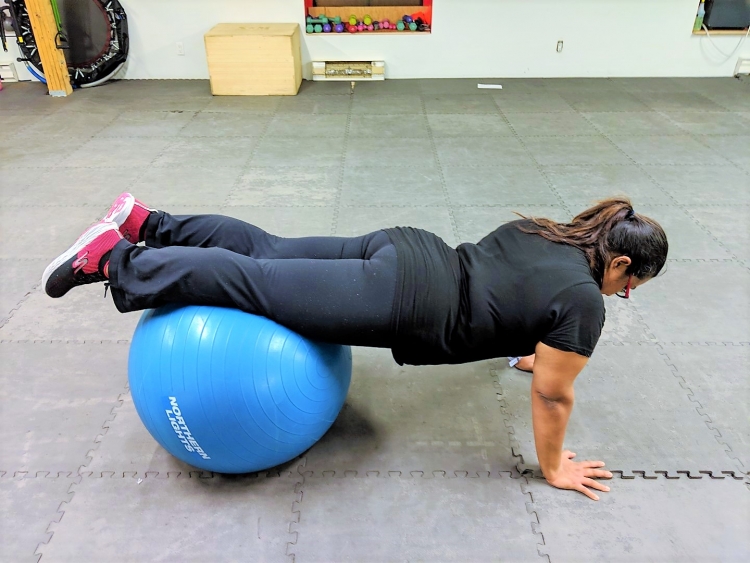 While I am shopping locally, Melmira is doing their part too. Through the Melmira Foundation, for every bra sold they donate $1 towards empowering women in developing countries who are pursuing their own entrepreneurial dreams. I'm looking forward to discovering other local shops through the Moneris Match program! Are you supporting the small businesses in your community and spreading the local love?