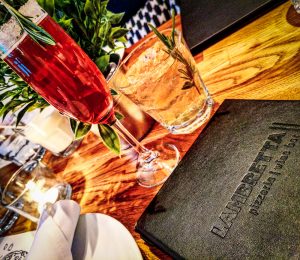 I think we have finally succeeded in making our kids love local restaurants. When we try out a new place, the kids are generally well behaved, as long a they have a few small toys or a colouring book. More importantly, they are more willing to try new foods at kid friendly restaurants than they are at home. At our dining table, if the chicken is tinged slightly darker than usual, the kids will barely give it a glance before running away yelling. Surrounded by other diners when we are eating out, this won't happen. We have now sampled dishes at enough restaurants for the kids to trust that we will find them something delicious, and that if we fail with one item, we will succeed with another. Their favourite style of food seems to be Italian, much to the delight of this pizza and pasta lover.
Disclosure : We were guests of Lambretta Pizzeria but, as always, opinions are TOTALLY ours.
We recently made our way over to Roncesvalles, near High Park, for the second time in a month. On this occasion, we were visiting the Lambretta Pizzeria & Wine Bar, a very kid friendly restaurant in the Toronto's West End that serves Italian style pizza, a nice range of appetizers and pasta entrees, plus craft beers, cocktails, and wine.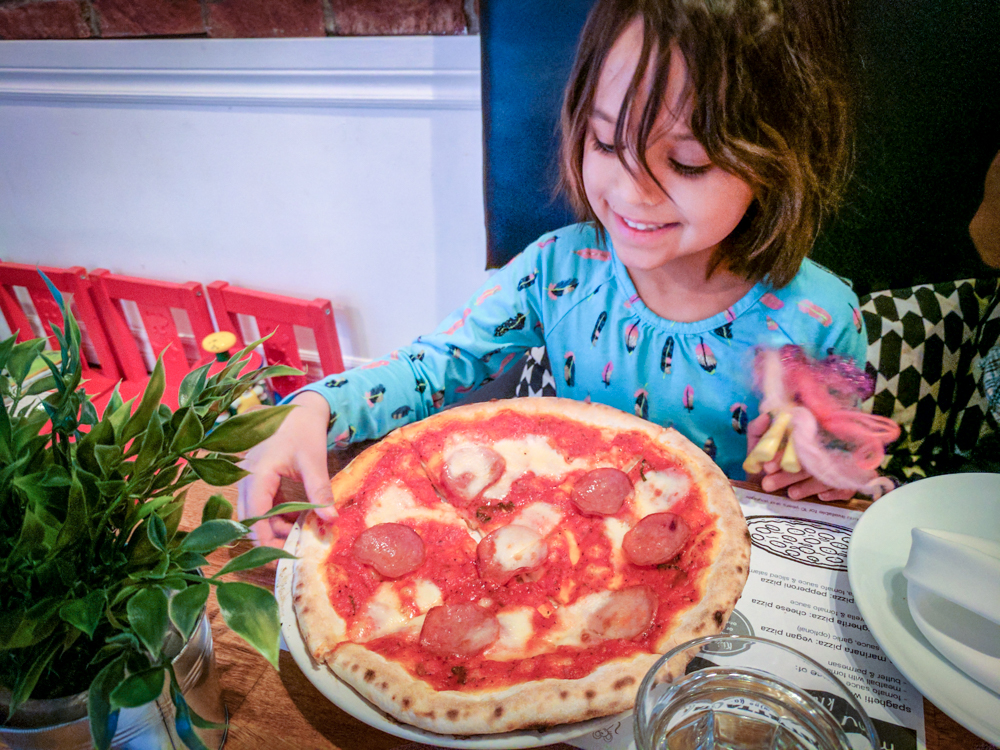 Before visiting, we were told to expect a kid friendly atmosphere and that was an understatement. At one point during our meal, I looked up to discover that every table but one had a child contently eating a meal, and of course they were – the kids' options at Lambretta include spaghetti & meatballs and pizza, which our kids would eat at every meal if we let them. The reason most of the kids were quietly devouring their meals was due to the time they spent before dinner in the impressive play area in one corner of the restaurant, complete with toys suitable for all age ranges of toddlers and kids. The Little Man loved wearing around the fire helmet while the Little Monkey constructed a lego castle. Other kids soon were joining in on the fun and I have never seen so many children behaving so peacefully in a restaurant.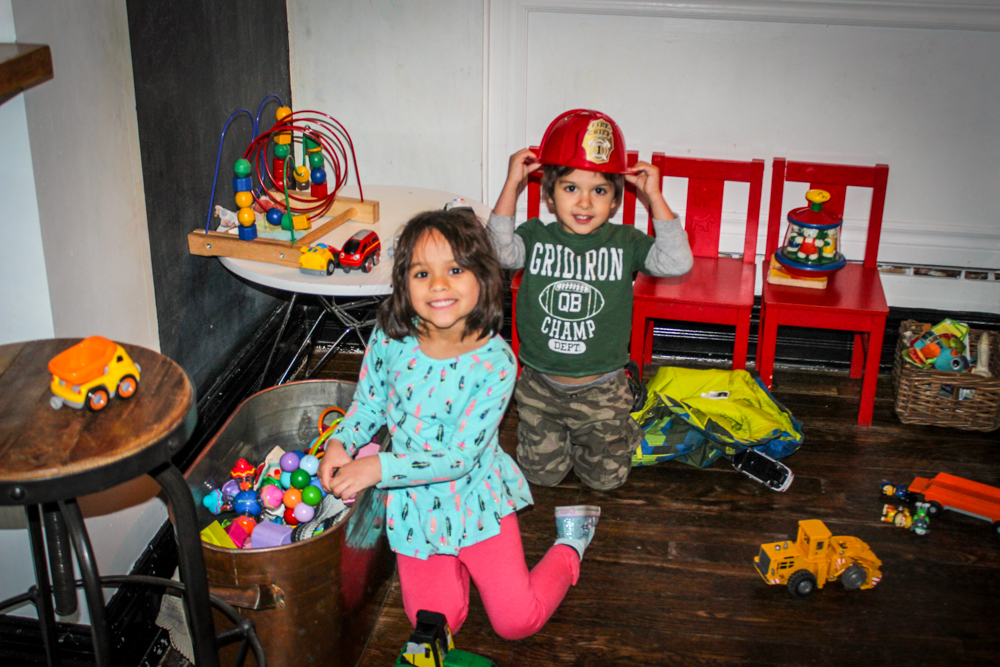 With healthy appetites, we ordered a number of appetizers, and of course, a couple pizzas. Our starters included the Polpettine, beef & pork meatballs; Panelle Fries, made with chickpea polenta; and the Coconut Shrimp, which were served with a delicious cayenne honey Dijon sauce. My personal favorite was the shrimp, with help from the sauce, and I really enjoyed the chickpea fries as well, though I was disappointed that I couldn't convince the kids to try one. These fries were quite thick, similar in appearance to a fried cheese stick, and so perhaps the little ones weren't convinced it would be like a french fry at all, but I was happy to finished them off.

For the pizzas, which included red and white options, the white being a sauceless pie, my pick was the Diavolo, made with tomato, fior di latte, spicy soppressata, and crushed chili. I think I have now tried some variation of this pizza in more than a dozen places around the city. It's is easily my favorite style of pizza and this one didn't disappoint. On the advice of a friend, Yashy went with the Fig Pizza, a white pizza topped with warm prosciutto, honey, figs, mascarpone & grand padana. I tried this one too and it was very flavourful. Not my style but I can see why it might be a favorite amongst the restaurant's regular patrons. We also sampled the ravioli, made with butternut squash and sage brown butter sauce, a nice vegetarian option for those looking for a hearty pasta dish.
The kids split a pizza, working their way through 2 slices each, as well as the spaghetti and meatballs, which they nearly finished off too. The kids meal options came with their choice of milk and gelato and we were surprised by how large the pizza was. They could have easily split one kids meal between the two of them. They loved the place! Between the small play zone, the low seating and the kid friendly meals, Lambretta provides all the essentials for young diners. The restaurants seats about 40 to 50 guests with a series of tables along the side wall that would make it ideal for a kids birthday party. For parents like us, eager to find kid friendly restaurants with great food in order to turn our kids into fine food lovers, Lambretta is an ideal stop for a night out. The corner tables by the small play nook is a popular choice so book it in advance if you can. Most families visit earlier in the evening for the most part, so if you want your children to socialize, be sure to get there before 7 p.m.