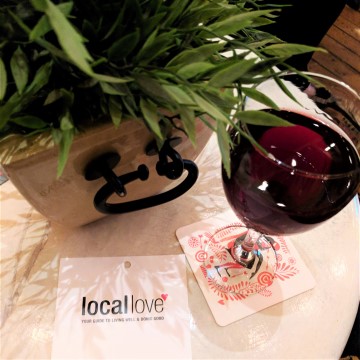 One of the joys of living in downtown Toronto with kids is that we're all exposed to so much culture and meet people from all walks of life every single day. It's not only the positive things that they see either. Our kids are used to seeing homeless men and women, people down on their luck and those in need of a little help. We've spoken about the different situations members of our community live in and how we might be able to make a difference in our immediate neighbourhood. Having grown up in developing countries I struggle in donating money directly to those in need. I'm not one who will toss a dollar towards someone begging on street corners (though my parents are huge advocates of doing so) because I'd much rather buy them a meal or help them in an active manner. When we travel we try to visit orphanages or donate our time towards helping a community in need. Living in downtown Toronto I have spent quite a few hours looking for local initiatives that we can partake in as a family but it has been challenging to find one that allows young kids to be involved and one that fits our schedule.
Disclosure: I have partnered with YMC and Local Love and have received compensation for this post. All opinions, as always, are TOTTALY my own.
I was recently invited to attend an event hosted by Yummy Mummy Club and
United Way
where I learned about a website called
Local Love
.
LocalLove.ca
is a community resource where we Torontonians can find ways to not only live well but also do social good in our community. If you swing by their website you will be inspired by the many EASY ways we can do good and give back to our Toronto community. I was surprised to see that we can easily give back through every day activities like shopping and hanging out with our friends. The best part for me was how
Local Love knows that we're all busy and time strapped.
This is why they've chosen to highlight ways to give back with minimal effort.
Small actions can truly have big impacts.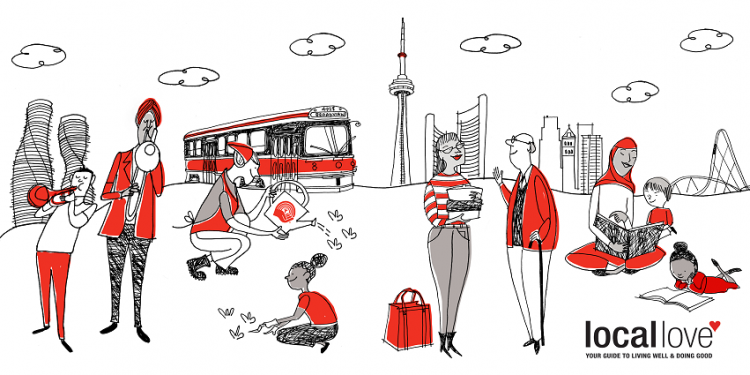 I had the pleasure of meeting some of the change makers in our community at the event hosted at the Gladstone Hotel and I left with a renewed sense of pride.
It's truly amazing to see that our downtown Toronto community is filled with enterprises and people who help us unleash the power of local love and allow us to easily make a change in our community.
Local Love is a resource that will enable parents to teach their kids how to support local businesses who are making a positive change in our community. For example, something as simple as buying bread can make a difference. If you shop at
St. John's Bakery
for your sourdough bread you're also helping them train, mentor and employ refugees, single parents and people struggling with addictions, mental illness, learning disabilities and poverty. These people in turn learn new skills that they can use to make a living.
A simple loaf of bread can make a change and it's a marvelous thing!
We're always looking for ways to keep our kids busy and so when I saw the work being done by
Unity Charity
, I was intrigued. Unity offers free programming to youth in under served neighbourhoods in communities across Canada including Ontario, Nova Scotia, New Brunswick, Northern Alberta and British Columbia. I later learned that they offer drop in dance and spoken word classes and even have a session at the new Launch Pad centre that we've enrolled at! Not only does Unity help by offering programs to inspire youth and engage them with activities but they also employee older youth and help inform them about mental health awareness programs.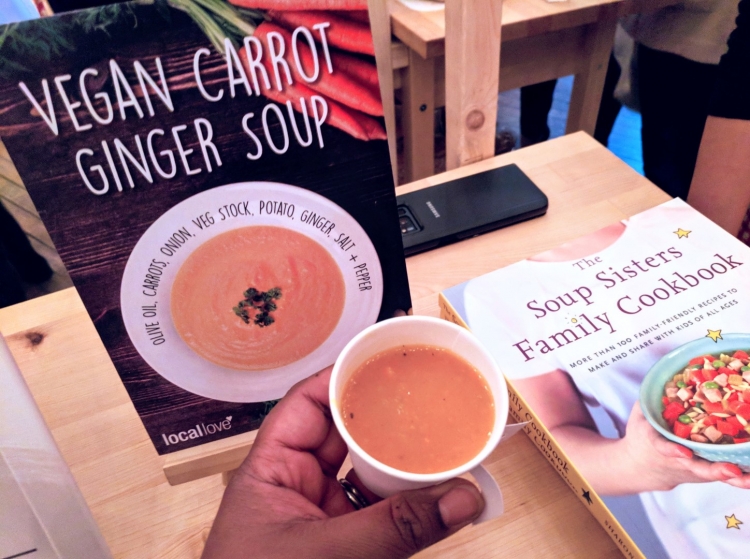 Another social enterprise that stood out to me was the
Soup Sisters
. Okay, it's true, they enticed me with their delicious vegan carrot soup samples but it's such a great idea for your next girls' night out! For $55 per person you and your friends can cook up to 150-200 servings of fresh soup that will be donated to a local women's shelter. It's way better than just going out to eat (again), don't you think? Yes, of course, you will enjoy some soup and bread with wine!
In addition to the ones I met that evening I heard about a couple kid focused social enterprises that I hope to learn more about in the next few weeks. If you're looking for ways your children can actively be part of local community programs and initiatives that impact young kids, check out the
Birthday Project
and 
The Friend Send.
LocalLove.ca
highlights the amazing work being done in our community and shares stories that I had not heard about, despite being an active member of the downtown Toronto community.
If you're looking to be inspired and to learn about great initiatives in Toronto that we can support, sign up for the free Good News Letter!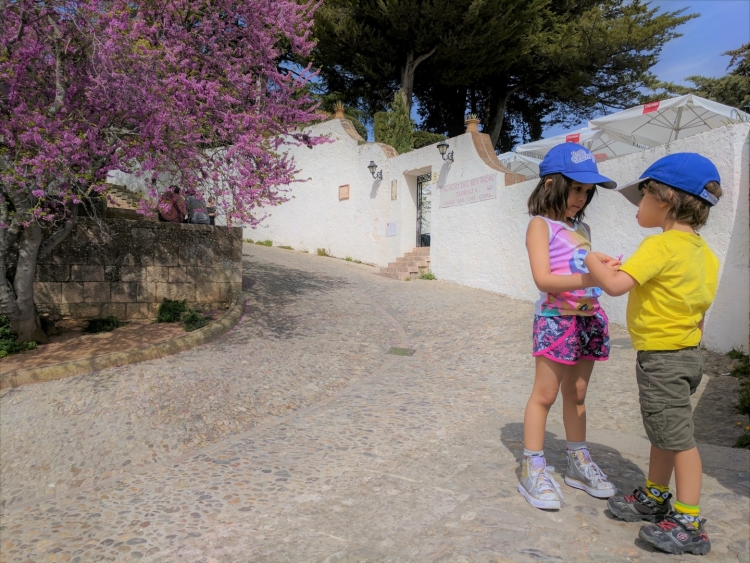 We take our kids around the world and show them how lucky they are to live where they do, and now teaching them to give back to their community is also important.