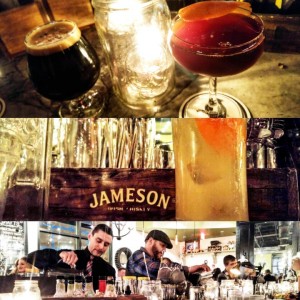 I used to love making lists. Favorite movies, favorite albums, favorite books…I always liked to have my opinions written down, annually giving the best movie I saw that year its proper due. Film had always been my go to topic, but eventually, I got sick of answering the question, "what is your favorite movie?" It became such a loaded question; I felt like I was disrespecting every great movie I had ever seen by singling one out. Now days, when I tell people that, amongst other things, Yashy and I write about restaurants on this site, the question I often hear is, "What's your favorite restaurant in Toronto?", as if there could be one place in this great city that can be singled out, but I like when people ask, because the question makes me stop and think about the places I have enjoyed recently. The first thing that comes to mind these days is our experience at Meat & Potatoes in Pittsburgh, PA.
Meat & Potatoes is no secret. It's currently the 7th ranked restaurant in Pittsburgh on TripAdvisor. On the Friday night we arrived into town, this was the first stop we intended to make, and we called ahead (on the same day) hoping to make a reservation. Since we were too late to do so, I asked the hostess I had on the phone to estimate the wait time if we arrived in the next 15 minutes. She told me that she wasn't sure and that the cue could form quickly. Knowing this, we quickly walked down to the restaurant to discover that we were looking at an hour wait. After putting our name on the list and then briefly exploring the area outside, we decided to head back to the restaurant and at least be warm in the waiting area. As soon as we sat down, one of our fellow hungry companions came back into the waiting area with drinks in hand and so we followed his lead in what turned out to be a serendipitous decision. We were at the bar not longer than 3 minutes when the two guys seated in front of us made a move to leave. The 360 degree bar located in the center of the restaurant had numerous people sitting along its edge enjoying their food, and so we quickly sat down and ask for a menu.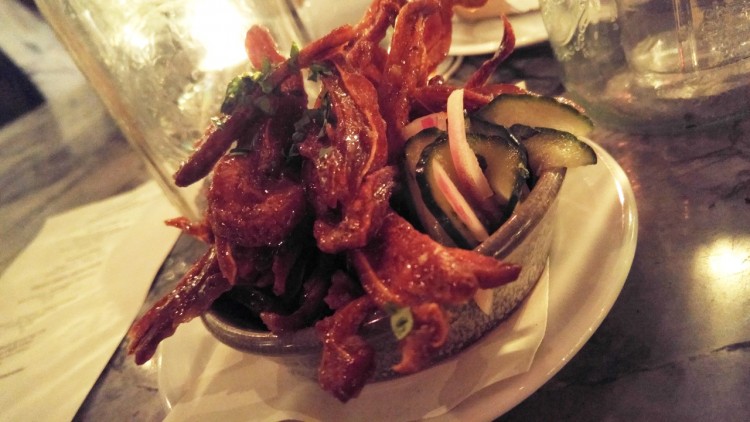 One of the first items we noticed were the Fried Pigs Ears in sweet chili sauce, and so, of course, Yashy ordered that. I first set my sights on the small but inviting beer menu, and with libations in hand, reviewed the options. Many items stood out, but I went with the Salmon, which I never do, but the ingredients made it an easy choice: black rice, kim chi, cucumber, korean hot sauce, chinese sausage, fried egg, and ginger scallion relish. The dish was one of the most satisfying meals I have had in my life. Perhaps I was hungry, perhaps overly excited to enjoy my first meal in Pittsburgh without kids, but I was enjoying the meal so much that I had to slow myself down halfway through eating to savor what remained.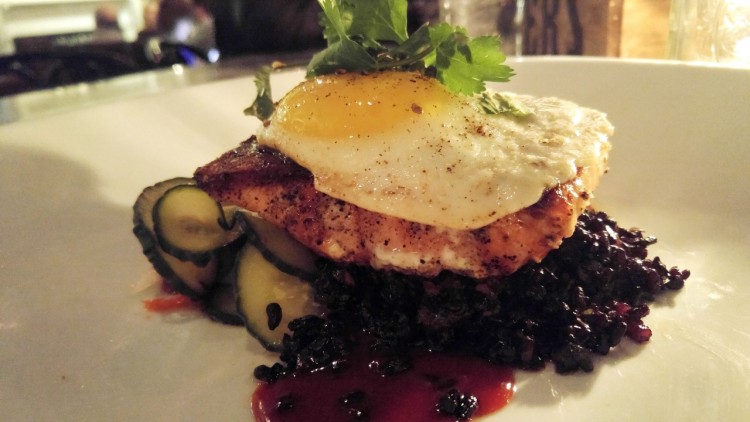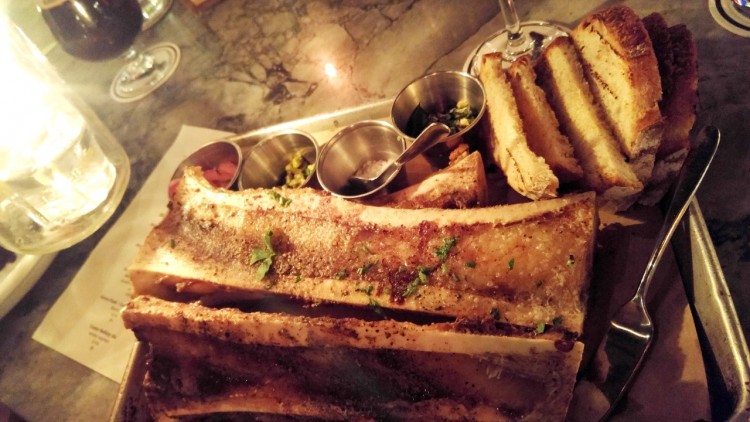 After working her way through the pigs' ears, with my assistance, Yashy moved onto her main dish, three generous helpings of bone marrow, which she clearly enjoyed. Not one of my favorites, I tried a small sample but mainly stuck with the salmon, the beer, and the pigs' ears, the latter being covered in a delicious sauce that would have gone well with wings. I am glad I tasted the ears but have serious doubts as to their nutritional value. The texture was a cross between chicken skin and potato chips, but overall, they were quite good, adding one more item to the wondrous array of options available from a single pig.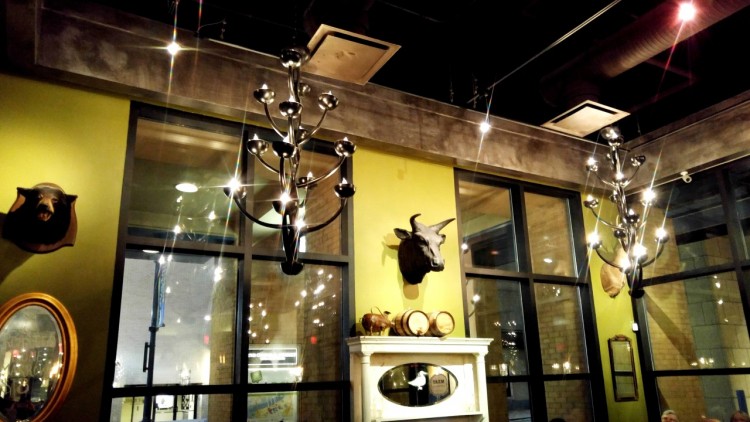 Meat & Potatoes was a fun place to hang out on a Friday night. The bartenders were engaging and knew how to make a tasty cocktail, the atmosphere was lively, the beer included several great seasonal options, and the food was delicious. My dream these days is to see the Blue Jays square off against the Pirates in one of the next few World Series match-ups. When it happens, that's when not if, I may have to consider a trip back to the Steel City, which would certainly include another meal at Meat & Potatoes.