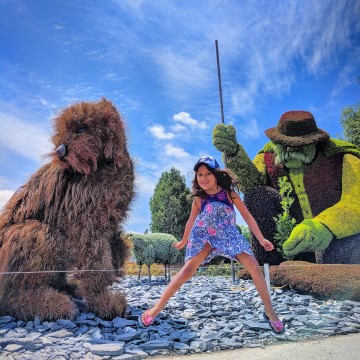 Last year I kept seeing amazing pictures of Mosaïculture on Instagram and I was so sad that we weren't able to make it out to see this stunning horticultural display in person. Last year in celebration of Canada's 150th Mosaïcultures Internationales de Montréal, a non-profit, put on a magnificent garden display that that drew 1.3 million visitors to Jacques-Cartier Park. This year it's back (luckily for me!) and we popped over to Gatineau during our weekend in Ottawa so we could experience the garden as a family. The kids loved visiting Mosaïculture despite the hot afternoon sun and we have some tips on how to visit Mosaïculture with kids!
Disclosure : This post is in partnership with Tourism Ottawa but, as always, opinions are TOTALLY ours!
What Can You Expect to See at Mosaïculture ?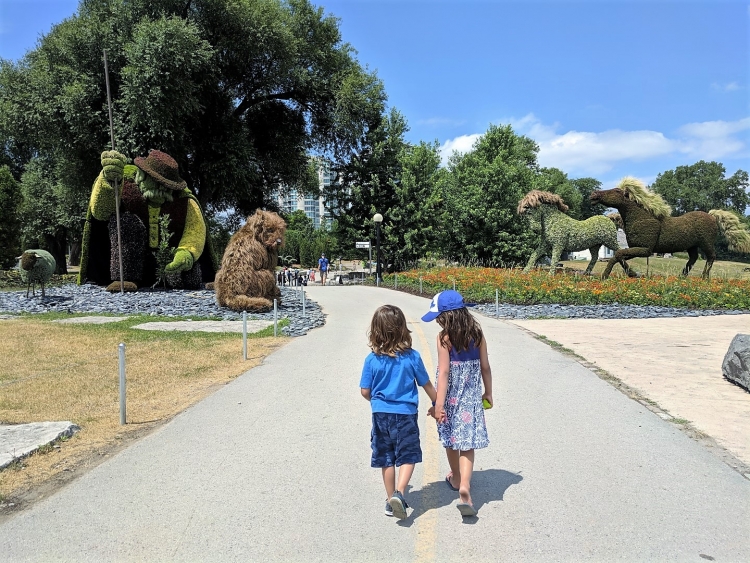 Many were surprised to hear that Mosaïculture has returned this year as the expectations were that it was a one time event. You can see Mosaïculture until October 15, 2018 and I urge you to see this in person. After seeing so many images last year I wasn't sure if I'd be as impressed but seeing it up close was truly magnificent.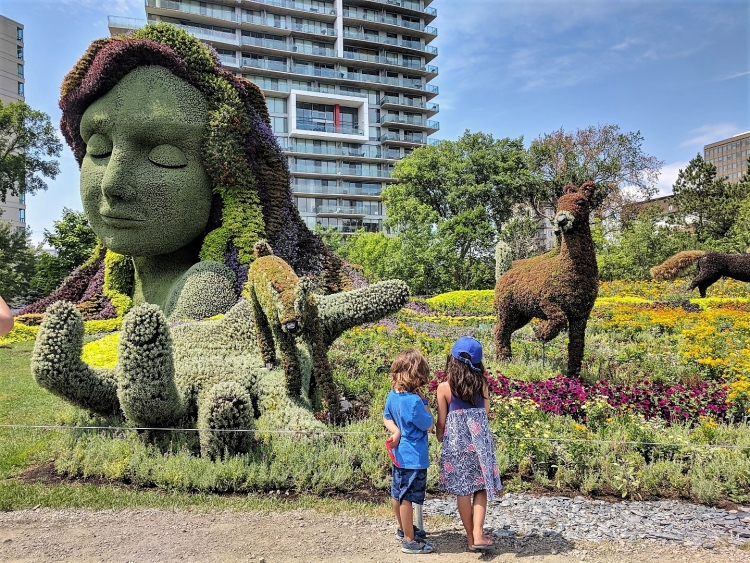 Over the course of 1 KM you can see 45 larger than life displays that have all been constructed by various plants and you can visit every day (regardless of weather) from 10 a.m. until dusk. They've added additional displays versus last year and there is a charge to enter the garden this year (it was free last year). Each of us had a few favourites but it's safe to say that Mother Earth was on all our lists!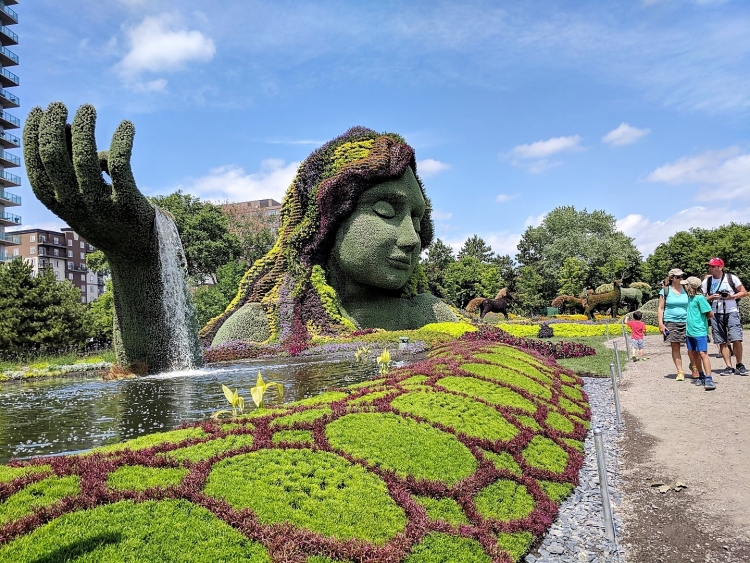 It's mind boggling to think that more than 5.5 million plants are used in the floral masterpieces celebrating nature. In fact, there's a separate section of the garden where you can see the 200 species used throughout the park, if you're looking to learn more about the actual plants. Needless to say, all displays are made using natural elements, mainly plants!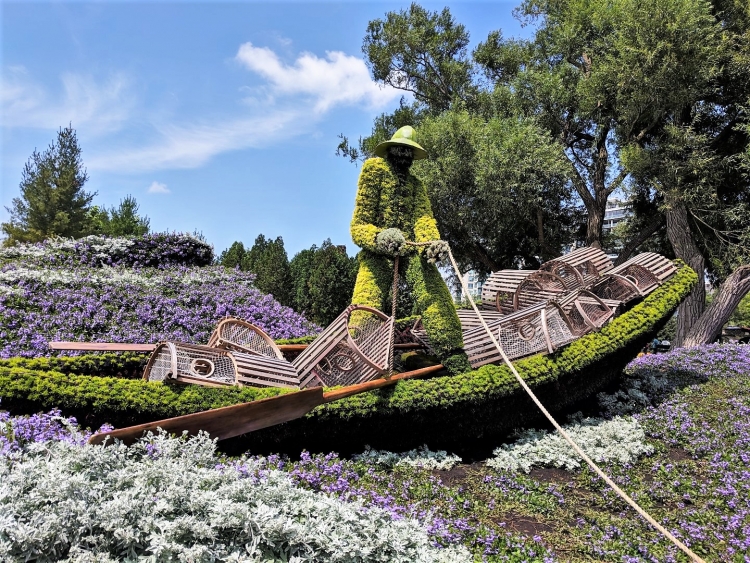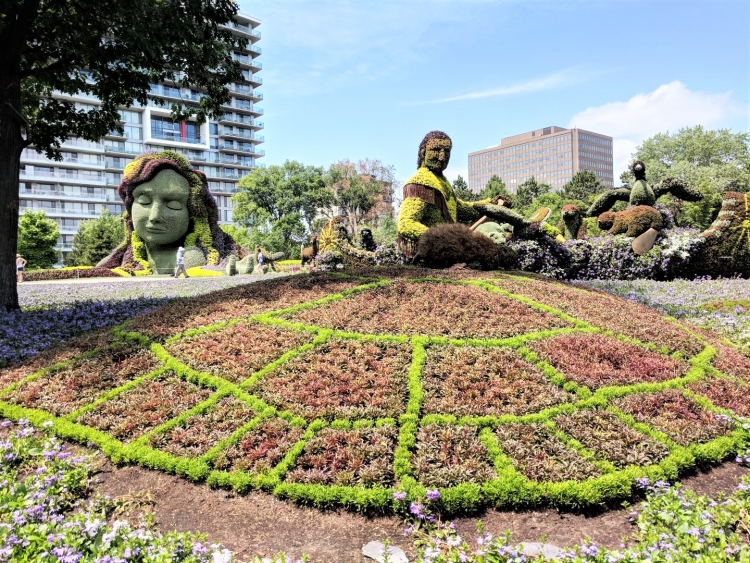 We totally lucked out by bumping into a park guide who was talking about how each of the displays were built and invited us to try our hand at planting a section of a display. It was HARD!! Be sure to keep an eye out for this section towards the end of the loop. As you can see, the kids enjoyed planting and have asked if they could return to see their plants in full bloom!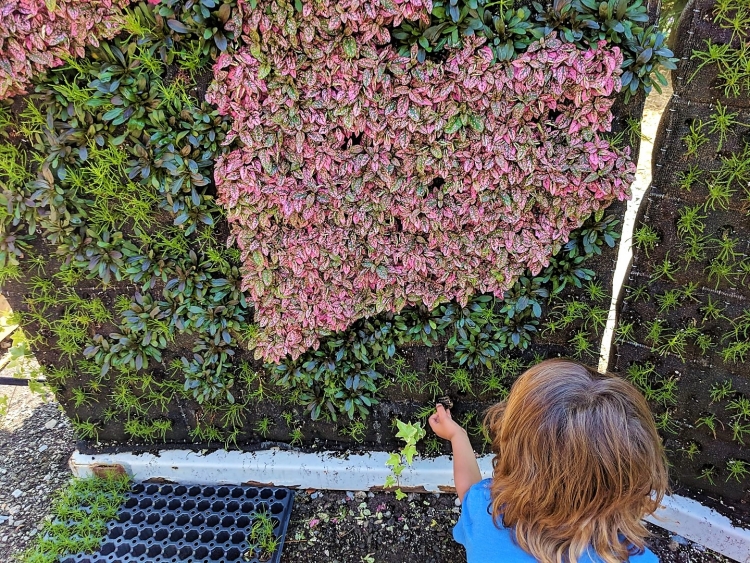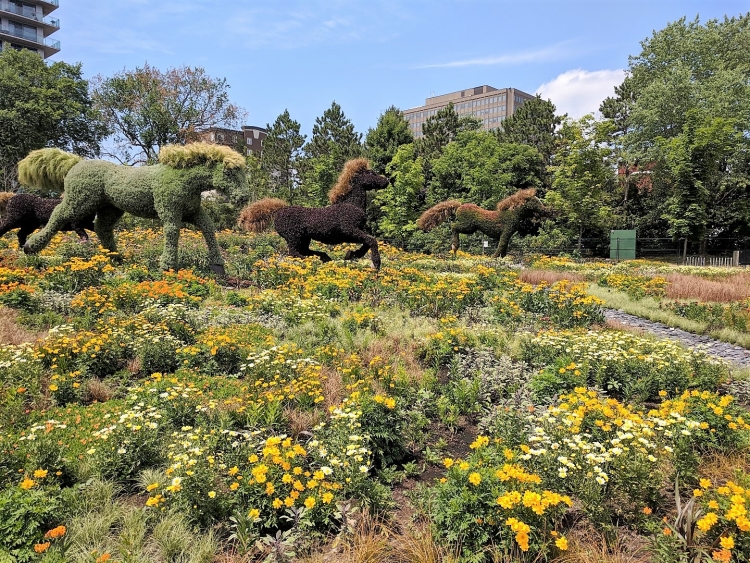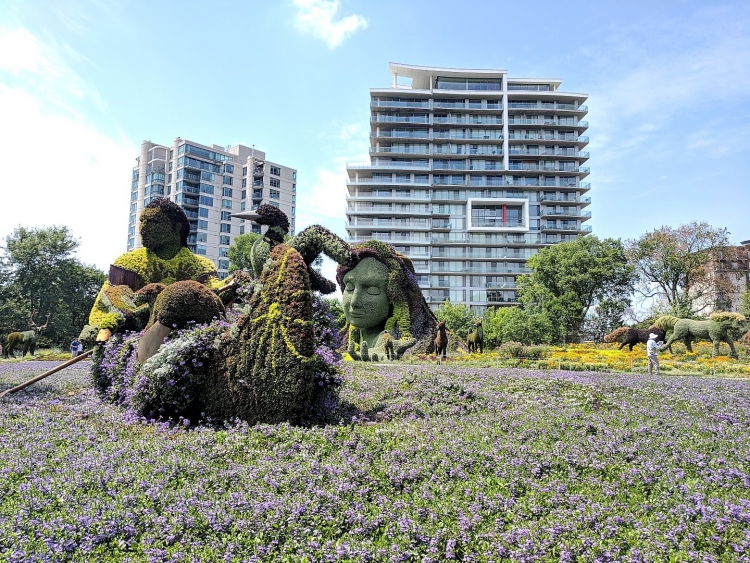 [themify_hr color="gray" width="100″ border_width="1″ ]
Tips for Visiting Mosaïculture with Kids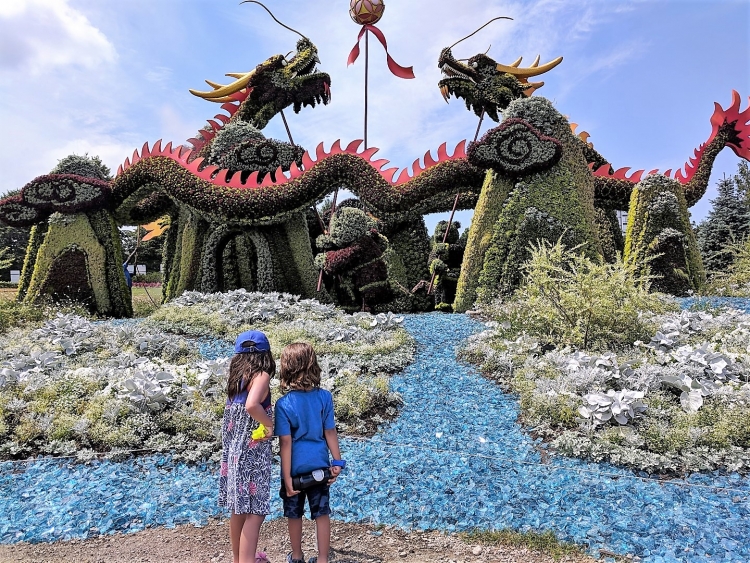 The park is only 1 km long and so a stroller isn't necessary but you can easily bring one in if you wanted one for younger kids.
Given the crazy temperatures we're experiencing, I'd recommend a visit towards the evening as it was insanely hot during our 12:30 p.m. visit and definitely plan on spending at least an hour to go through the loop as the kids will want to stop, look and ask questions.
The park has various areas to rest and sit down but not all of them are shaded so keep an eye out for shady areas if you feel like you need a break.
Also, parking in the area was $14 and we unfortunately parked a bit too far as we were looking for the official parking lots (thinking it would be the closest). Instead, keep an eye out for the parking lots directly across from the main entrance to avoid a long walk to the car with whinny kids.
There is a security guard who quickly peeks into bags and purses, but I had no issues despite my bag being filled with snacks and water. The park does have a few kiosks where you can buy ice cream, snacks and cold drinks but I was very grateful that I had water on me as the kids were VERY thirsty during our visit.
Don't these displays look stunning?