Each year we join in the celebrations at the Toronto Pride Festival with our kid and though things look different this year, we still plan to celebrate. We know that Pride is more than themed rainbow food and rainbow flags, but when the kids were young, it was an easy way to bring the topic into discussion and we've kept them in our celebrations. We keep reminding our kids to treat everyone with respect and compassion. But more importantly, we SHOW our kids how to do that all year long. Every year we celebrate Pride with gusto and take the extra opportunities this month to celebrate, engage with and learn from the 2SLGBTQ+ community. This year we're once again celebrating it at home with rainbow food and rainbow drinks as we connect with our friends from the 2SLGBTQ+ community and read books on the topic of acceptance and love for everyone. Not only do we teach our kids that they are encouraged to love and be who ever they want to be, but we're also doing our very best to create a society where they never need to worry about being their true selves.
Why Celebrate Pride in June?
Pride Month is celebrated in June because the Stonewall Uprising took place in June 1969 in New York. In June of 1970, the first Pride marches were celebrated. In Toronto, there was a picnic organized by Toronto's first queer activist organizations – the University of Toronto Homophile Association (UHTA), Toronto Gay Action Now, and the Community Homophile Association of Toronto (CHAT). Many activists throughout the world have helped us arrive where we are today. The Toronto Pride Parade has been celebrated annually since 1981 and is one of the largest gay pride festivals in the world. If you're looking for a history of pride in Toronto, this site has a great summary of how small gatherings and clashes with police and government have led us to the vibrant celebration we have today. That said, we must all continue to do the work, either as allies or as active queer community members, because there is much more that needs to be done for this community. Pride Month is an entire month dedicated to uplifting LGBTQ voices, celebrating LGBTQ culture and supporting 2SLLGBTQ rights. While there are many celebrations, it's also a time to remember the life of community members who lost their lives to HIV/AIDS.
Why Include Rainbow Food and Rainbow Flags During Pride?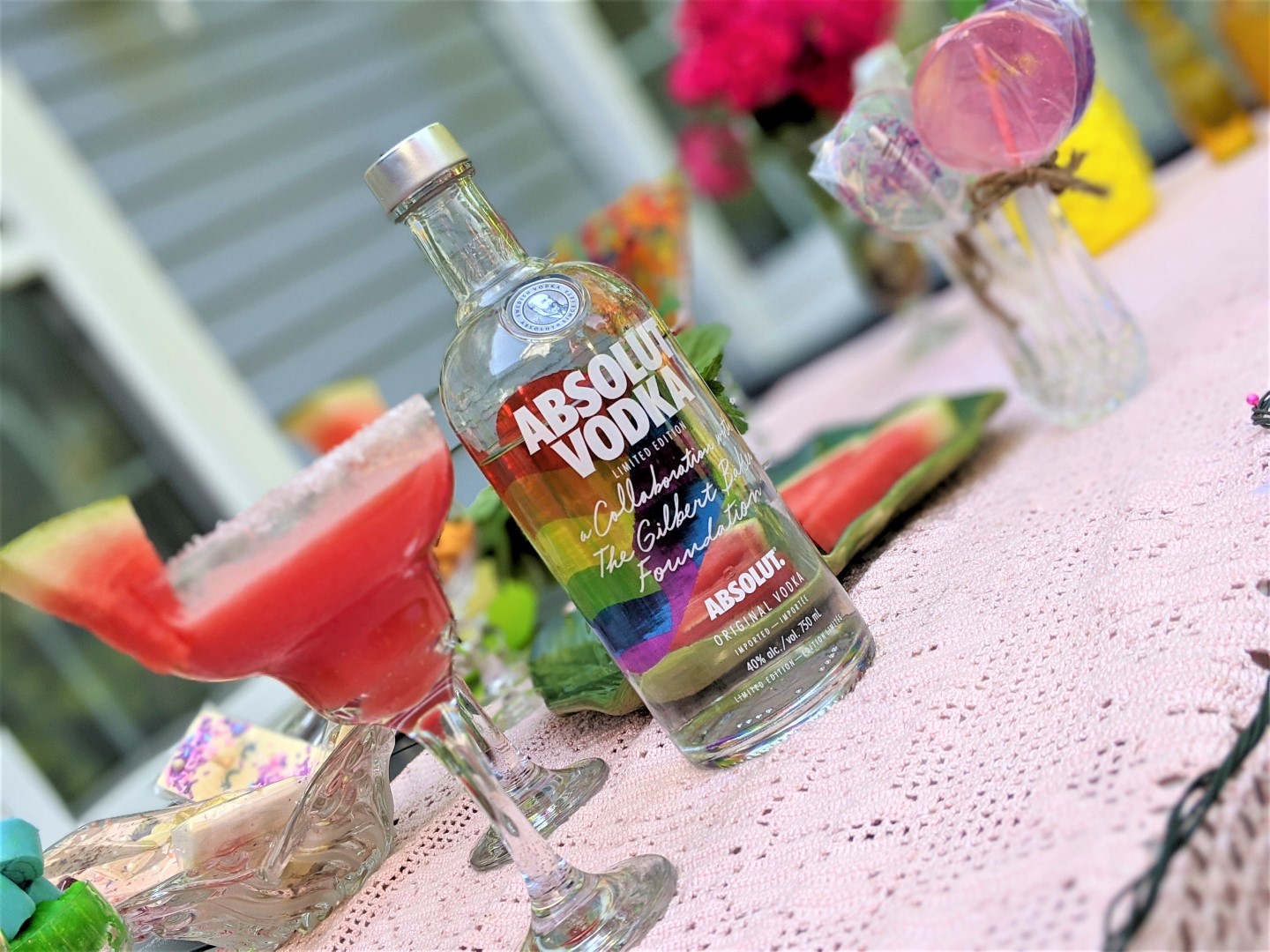 The rainbow flag was designed by artist Gilbert Baker in 1978 and to this day, is used as a symbol of LGBTQ pride. Each color on the flag has its own meaning. In the original six-color flag, red is symbolic of life, orange is symbolic of spirit, yellow is sunshine, green is nature, blue represents harmony and purple is spirit. If you're looking at the eight-color flag, hot pink was included to represent sex and turquoise to represent magic. Over the years there have been variations of the flag to make it more inclusive and even this year, we saw it modified by including black to represent diversity, brown to show inclusivity and light blue and pink to incorporate the colors of the trans pride flag. The Pride Flag has graced many collaborations over the years and has naturally made its way into rainbow food ideas as we plan parties and rooftop gatherings to celebrate our queer friends and family.
View this post on Instagram
What are some Fun Rainbow Food Ideas?
Rainbow Donuts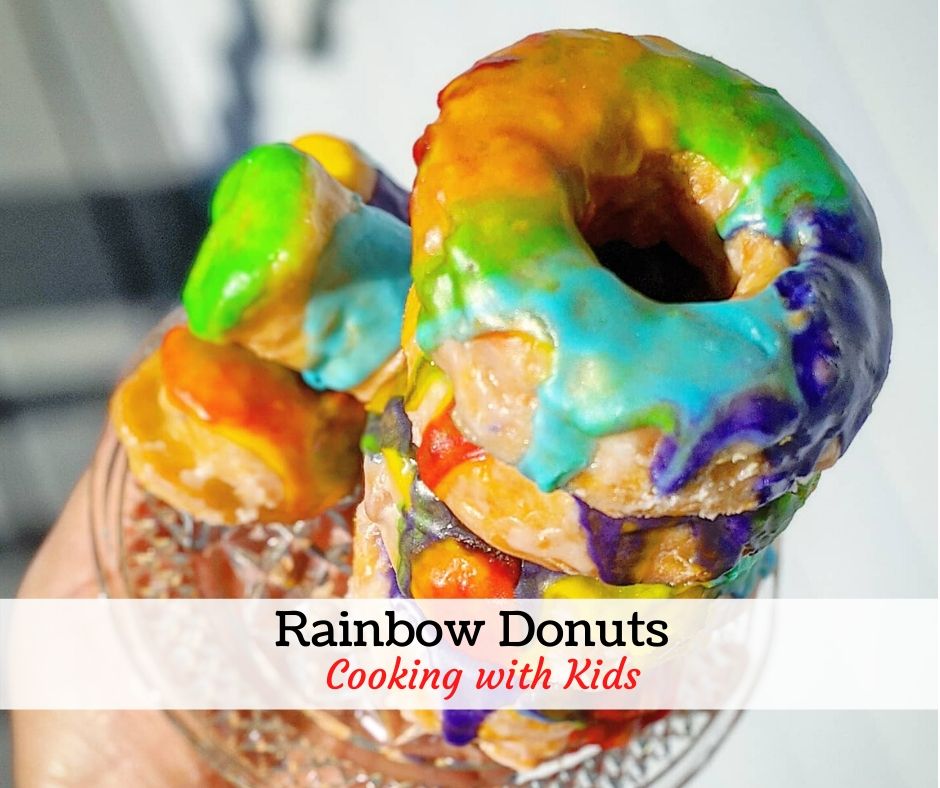 We've made these 2 ingredient donuts a couple times and they're always a hit. If you're looking for a step by step and a video, here's our Rainbow Donut recipe.
Rainbow Bagels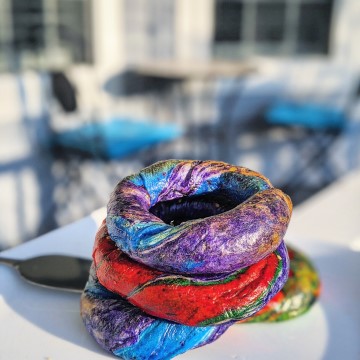 These are a great savoury option for your rainbow food collection. These rainbow bagels are entirely dependent on your food colours so choose vibrant ones to celebrate Pride. My favourite combos are listed in this two ingredient rainbow bagel recipe. I think it would be fun to do Pride bagels featuring various colour combos from the many flags!
Rainbow Ice Drinks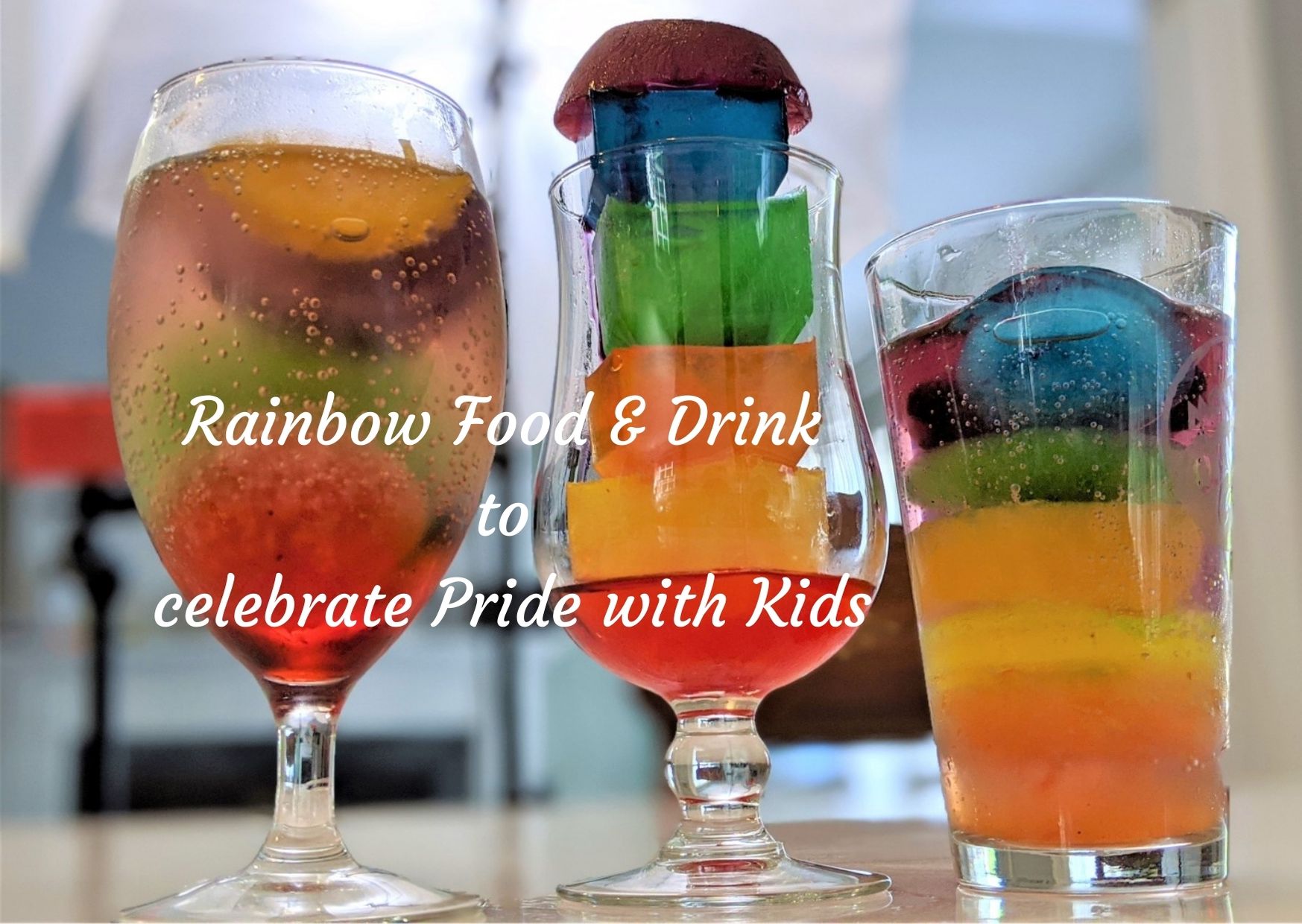 We did this one as a fun experiment and the kids had fun with it so I thought I'd include it. Taste wise it depends on what you use to make your ice, of course. You could use water with various food colours to make each ice cube and then layer them up, poured some sparkling juice or soda. For adults, 7Up and some gin or vodka would go classically with this layer of ice!
However if you want to take it up a notch, I recommend the following ideas for coloured ice cubes :
Red : Grenadine and water
Yellow : Gatorade
Blue : Blue Tea
Dark Purple : Blueberries and water (5 : 1 ratio)
Light Purple : Blue berries and water (1: 2 ratio)
Green : Kiwi or Celery juice
Orange : Orange juice
The combination is a bit wild (yes we've made it) but it's also fun to drink it layer by layer as it melts.
If you're looking for Pride Cocktail ideas my friend Dobbernation has some brilliant suggestions!
Rainbow Jujubes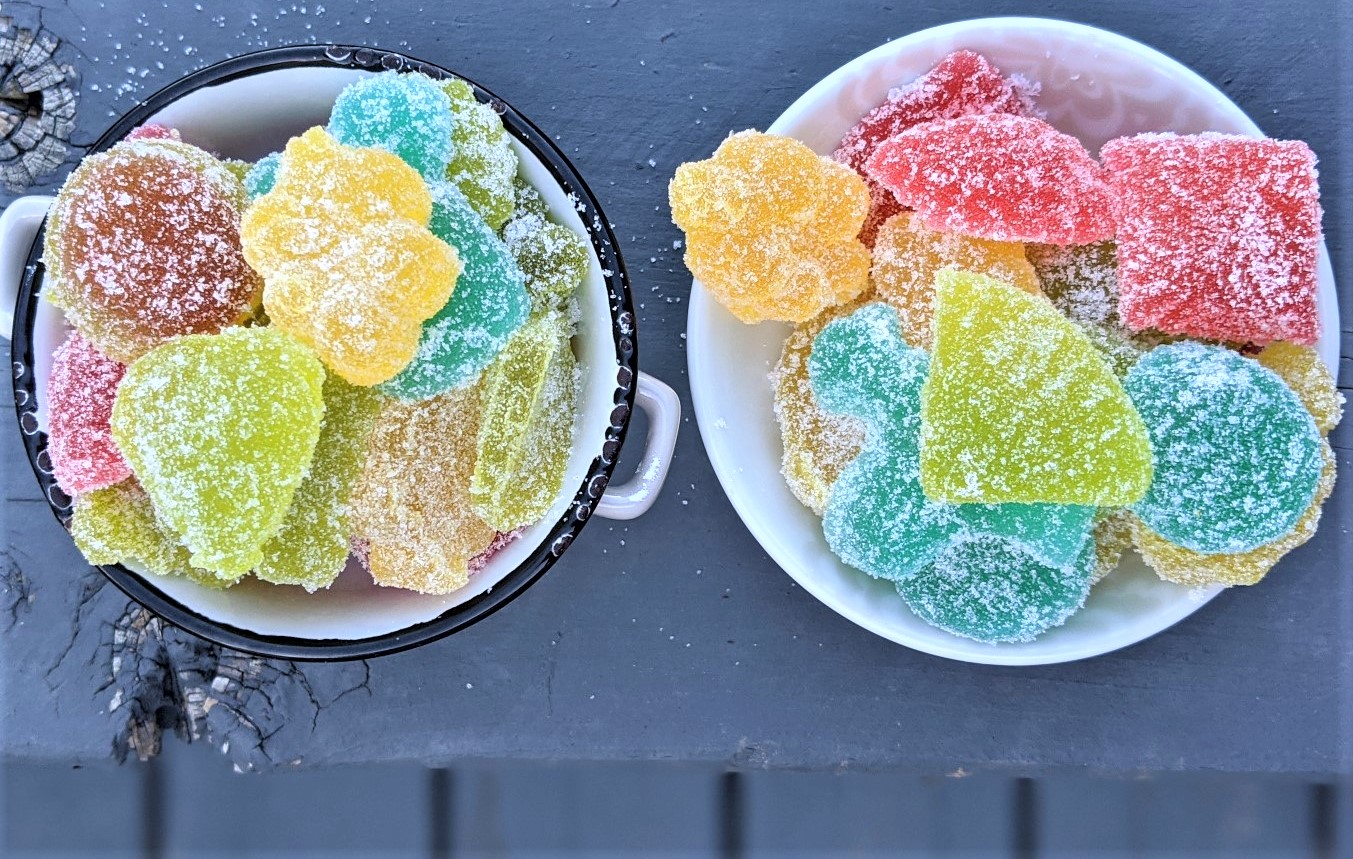 Have you had South Asian jujubes before? These sweet treats would be a fun addition to your Pride festivities. They are are soft and chewy but more importantly they come in bright colours and flavours. If you can't buy them at your South Asian grocery store, here's my mom's Sri Lankan Jujube recipe.
Reading List for Pride Month
As I mentioned before, it's not simply about the colourful rainbow food. We used these fun dishes as a way to discuss the topic of Pride and to ensure that our kids are aware of what has happened around the world and what is still happening. In our efforts to promote acceptance, eradicate discrimination and teach our kids to listen without judgement, we also bring specific books into their library. Below is the list of books suggested to me over the years for those between the ages of 5 and 10 years of age.
I hope this post inspires you to talk with your kids more often about acceptance and love for all. As our kids get older we have more sophisticated conversations but we need to bring the topics into discussions in simple and approachable manners, especially during the early years.
HAPPY PRIDE!!!