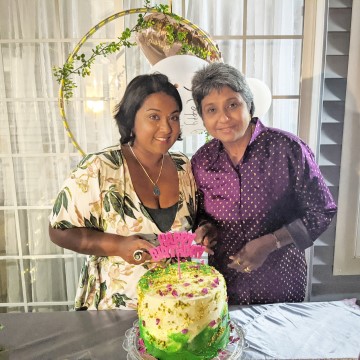 As I write this our COVID cases in Ontario are on the rise and higher than ever before. In recent weeks via the magic of social media, I've seen many in-person gatherings and parties taking place that has me shaking my head. I know that we all want to see friends and loved ones outside of our bubble but I've been disappointed by the lack of safety protocols in place at these supposedly physically distanced parties. This is why I thought I'd share about the physically distanced birthday party we recently hosted for my mom and my birthdays. I spent many hours researching how to safely host a celebration during the pandemic and took many precautionary steps. I am a rule follower and someone who would have been devastated if there was even a hint of a guest catching something at our party. In the end, we had an amazing and memorable night but only because we planned things properly. If you're showing even the hint of a symptom please do not attend the party (or host it!) and if you're wondering what you should think about before attending the party, take a look at these guidelines shared by Dr. Theresa Tam.
Physically Distanced Party Planning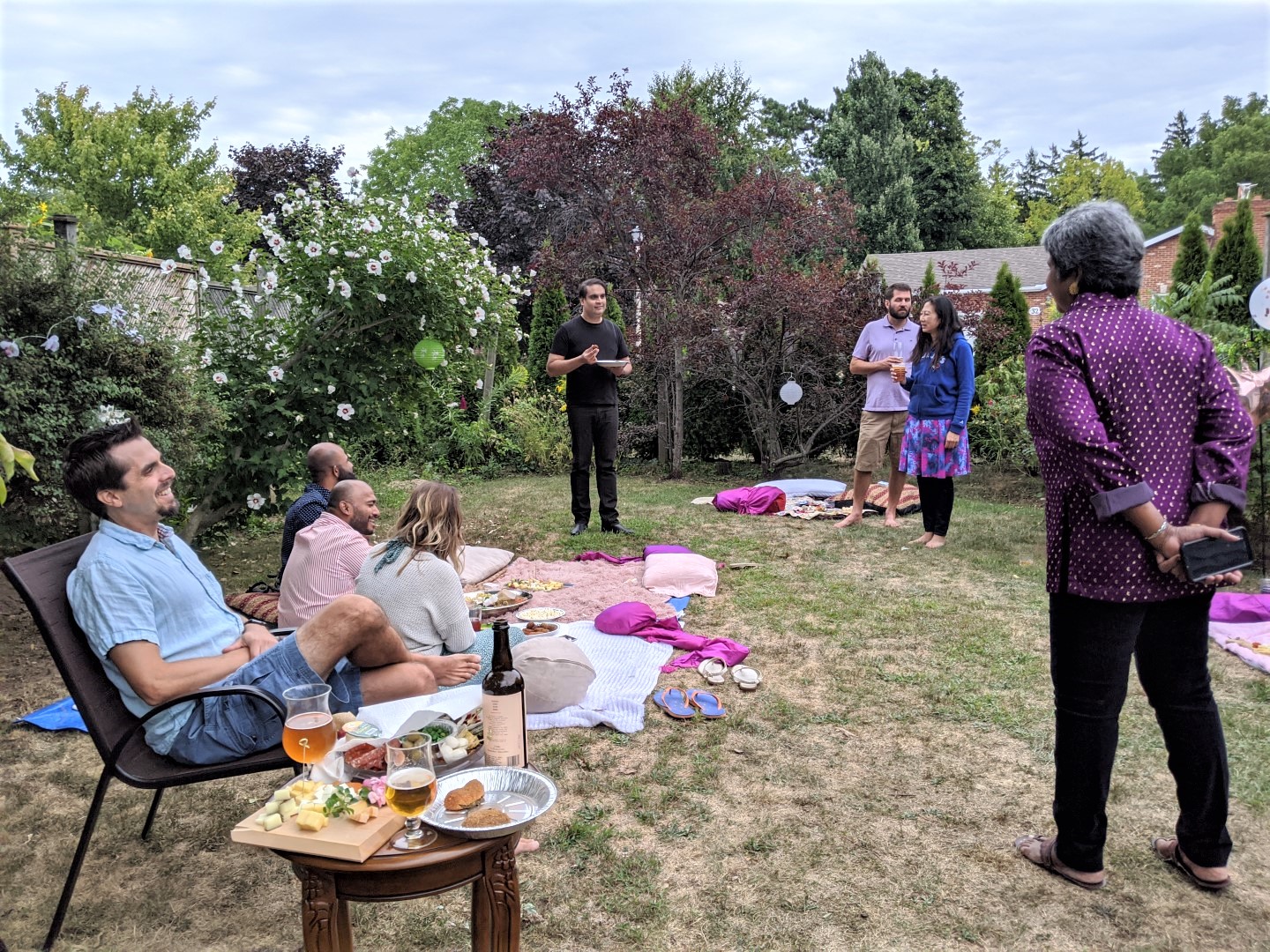 Less is more during these times. We invited our bubble and only three other families to this party even though we wanted to invite many more. This meant that we were 17 people in total and there were 3 kids in this mix of 17. Having 10 people in the bubble meant that we really only needed to distance from the 7 others who represented 3 families/groups between them. There was a lot of math involved- hah! My parents have a decent sized garden and so I planned a theme around a distanced garden party where I was able to ensure that those not in a bubble were seated 6 feet apart from others. And yes, I absolutely measured things out when working on my seating arrangement! I ensured that every group had their own items and that there was no cross contamination, I even used a sanitizing spray on the cushions and blankets before and after. As the weather gets colder, you may need to think about reminding guests to layer up, have additional blankets, firepits/heaters e.t.c.
We knew that some may need to use the washroom and so we created this sign, and requested that masks be worn indoors when going into the washroom. The sign enabled us to know if someone was already in the guest washroom and avoided over crowding indoors. Since our bubble was staying in the house, we had our own washrooms and once the 7 guests departed, we cleaned the guest bathroom.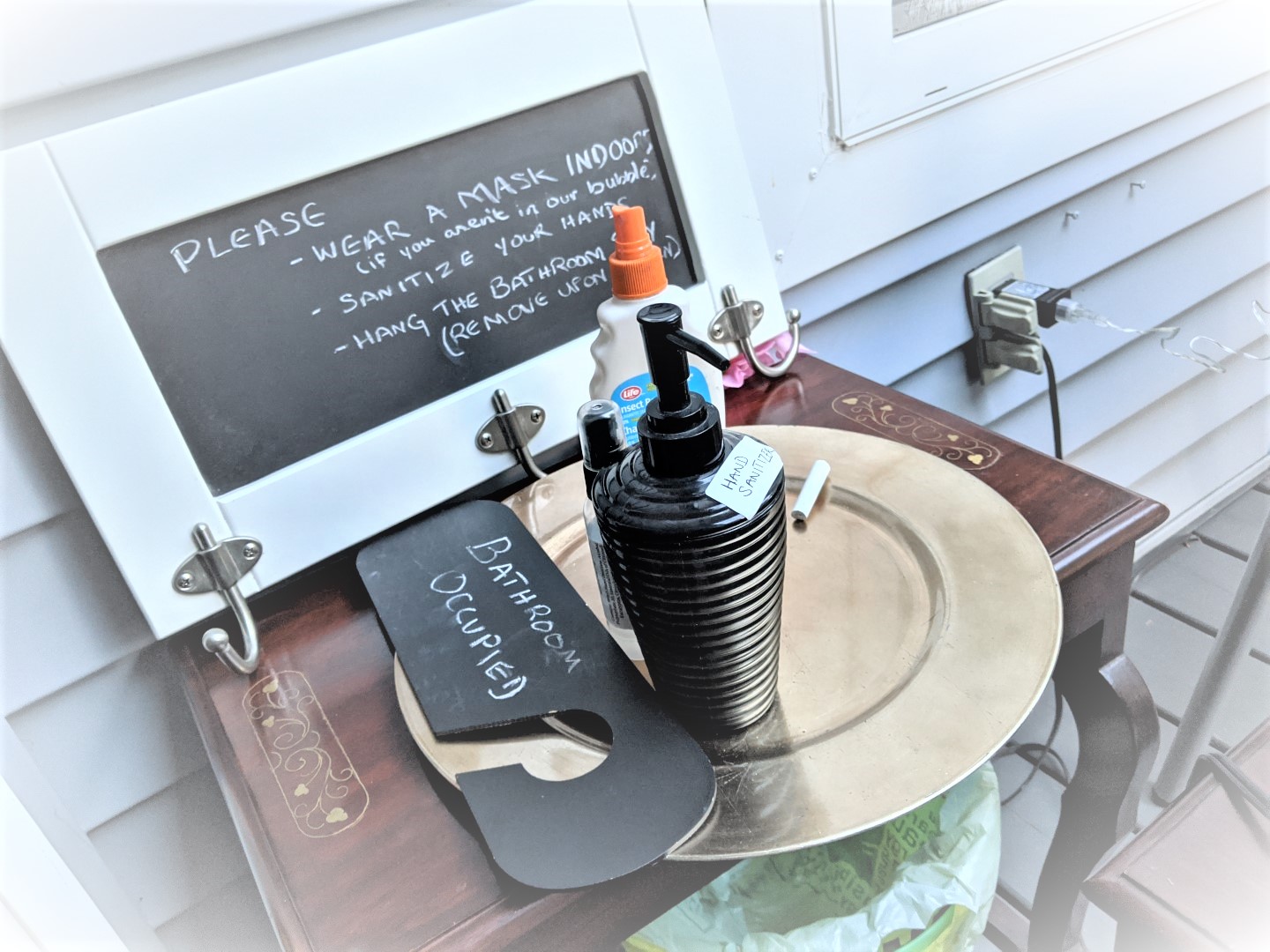 As I was planning this party, the part that made me anxious was if the guests would all respect the rules. This is why I opted for an afternoon party, and knew that those who had to drive back would not be drinking too much alcohol. I find that alcohol over consumption leads to misjudging distances (along with a bunch of other things). We kicked off the celebrations at 5 p.m. (invite said 3 p.m. but guests tend to be fashionably late) and those outside of our bubble had departed by 10 p.m. while the rest of us continued into the night.
Was there some disciplining of a guest or two on my end? Absolutely, but I had no shame in doing so.
Pandemic Garden Party Decorations
It made complete sense to use the pillows and blankets we had at home but I also purchased a few extras to fit into the blush/Rose Gold/white/green theme I had envisioned. As you can see from the photos, the space was cozy, properly distanced (yes I pulled out the measuring tape) and each house/bubble had their own section. We had it set up so that the older folks like my parents and aunt would have chairs while the younger ones sat on the cushions. With four separate groups, we had the seating area properly sectioned.
I wanted to go all out by hiring a company to do our balloons but in the end I decided to buy this rose gold balloon package from Amazon and it had everything we needed to get the place decked out for 1/10th of the price I was quoted. We had a few additional leaves and flowers leftover from a friend's party and so we threw those in to complete the look.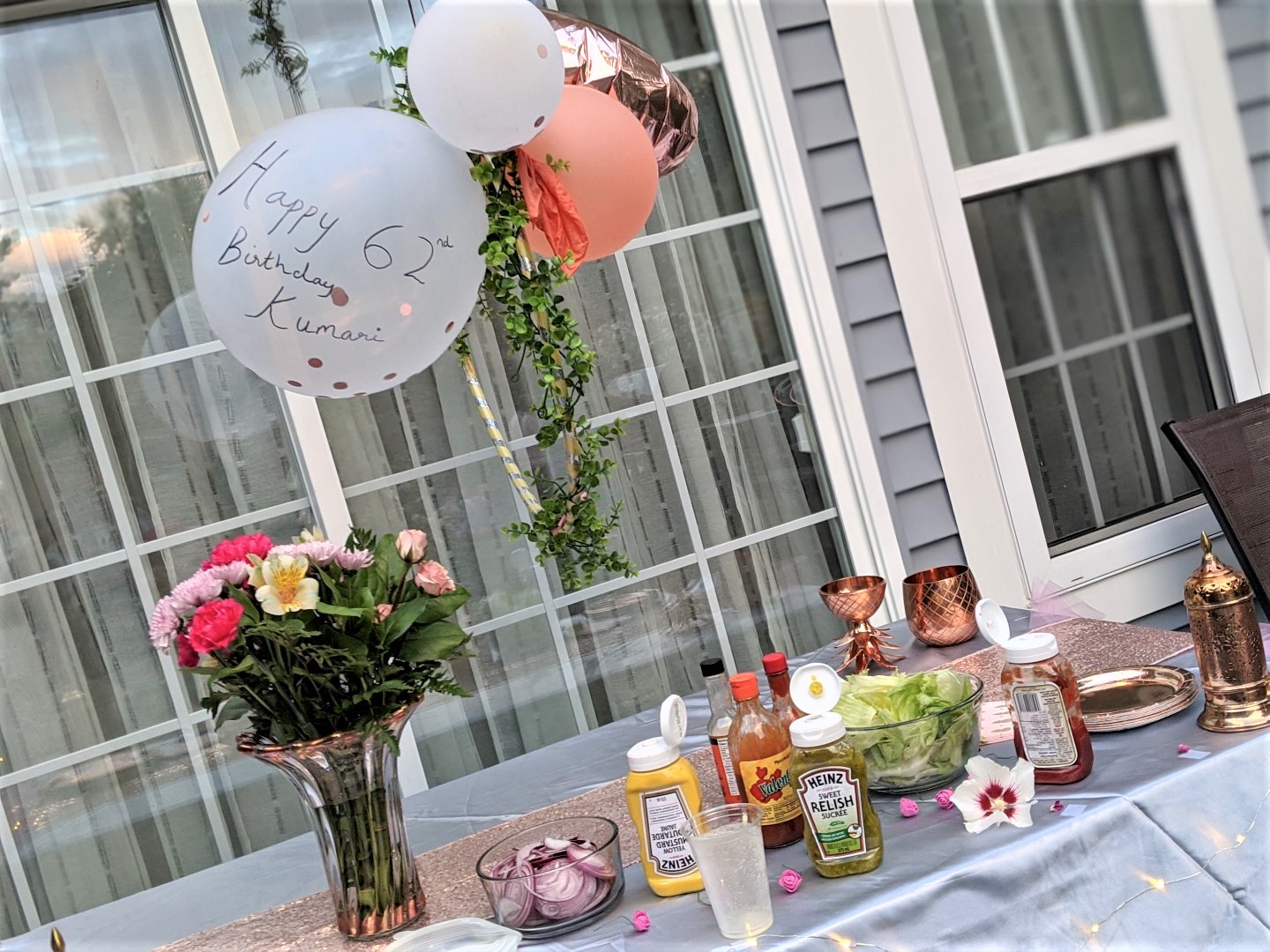 As for this table dangler, that's a hoola hoop and some of those leaves we had laying around!
How to Feed Guests During the Pandemic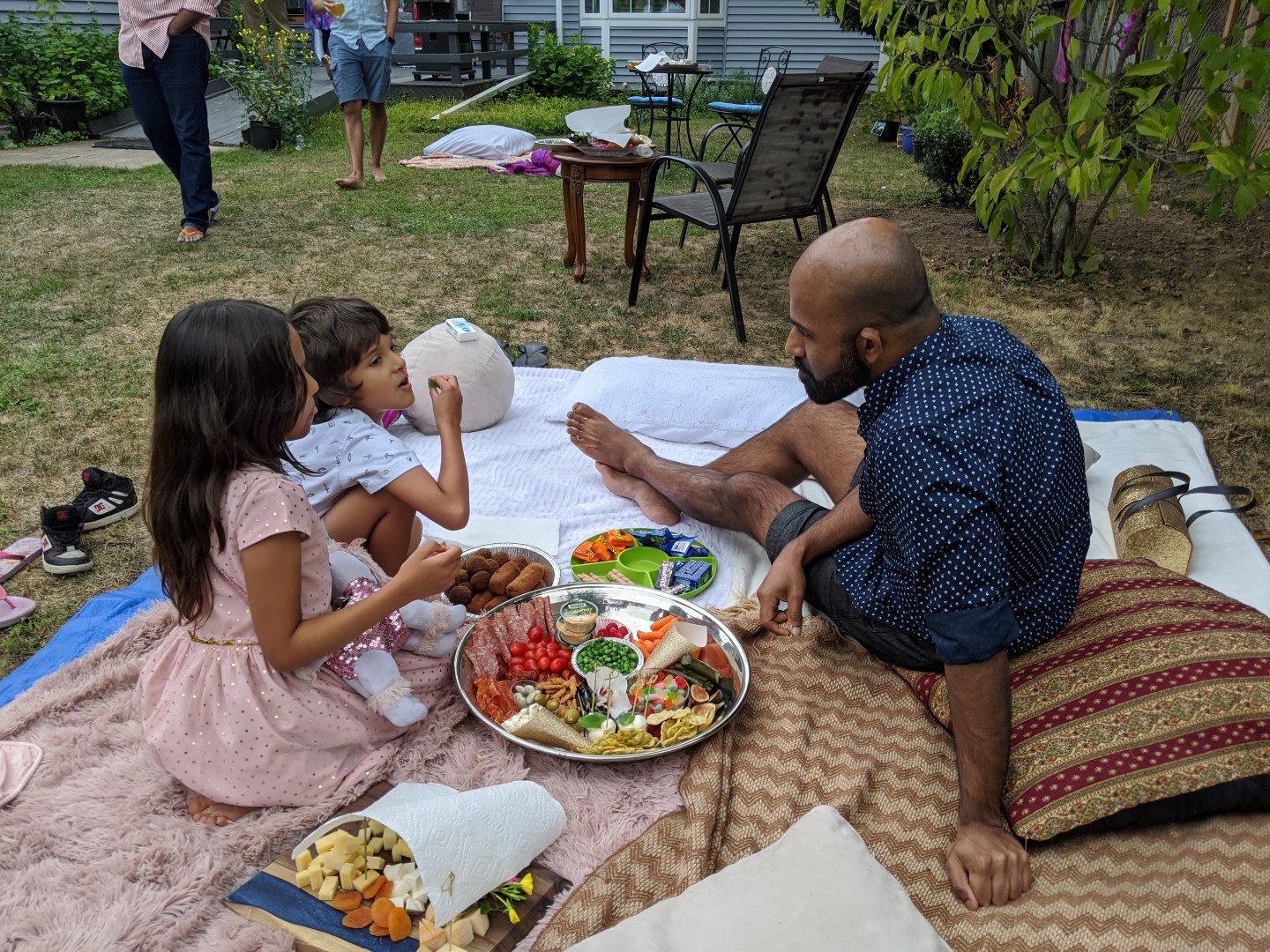 Food is definitely the cornerstone of my parties but this time I had to think outside of the box. Or rather… stay within the box. Depends on how you look at it! The rising popularity of personal grazing boxes on Instagram gave me the idea to create individual ones for each group. My mom had quite a few platters so we set each sitting area with their own snacks, cheese boards, treats and nibbles.
In addition, we had our Napoleon Grill to fire up some burgers and sausages. To avoid cross contamination, as soon as the food was made, I platted it and was the only one who handled the condiments. I ensured my hands were washed frequently and that I sanitized on top of that. Overkill is the name of the game. Towards the end of the night we used the Hamilton Beach portable grill to keep the extra food warm. We use the portable grill at our condo frequently and it worked well as a warming station for the party.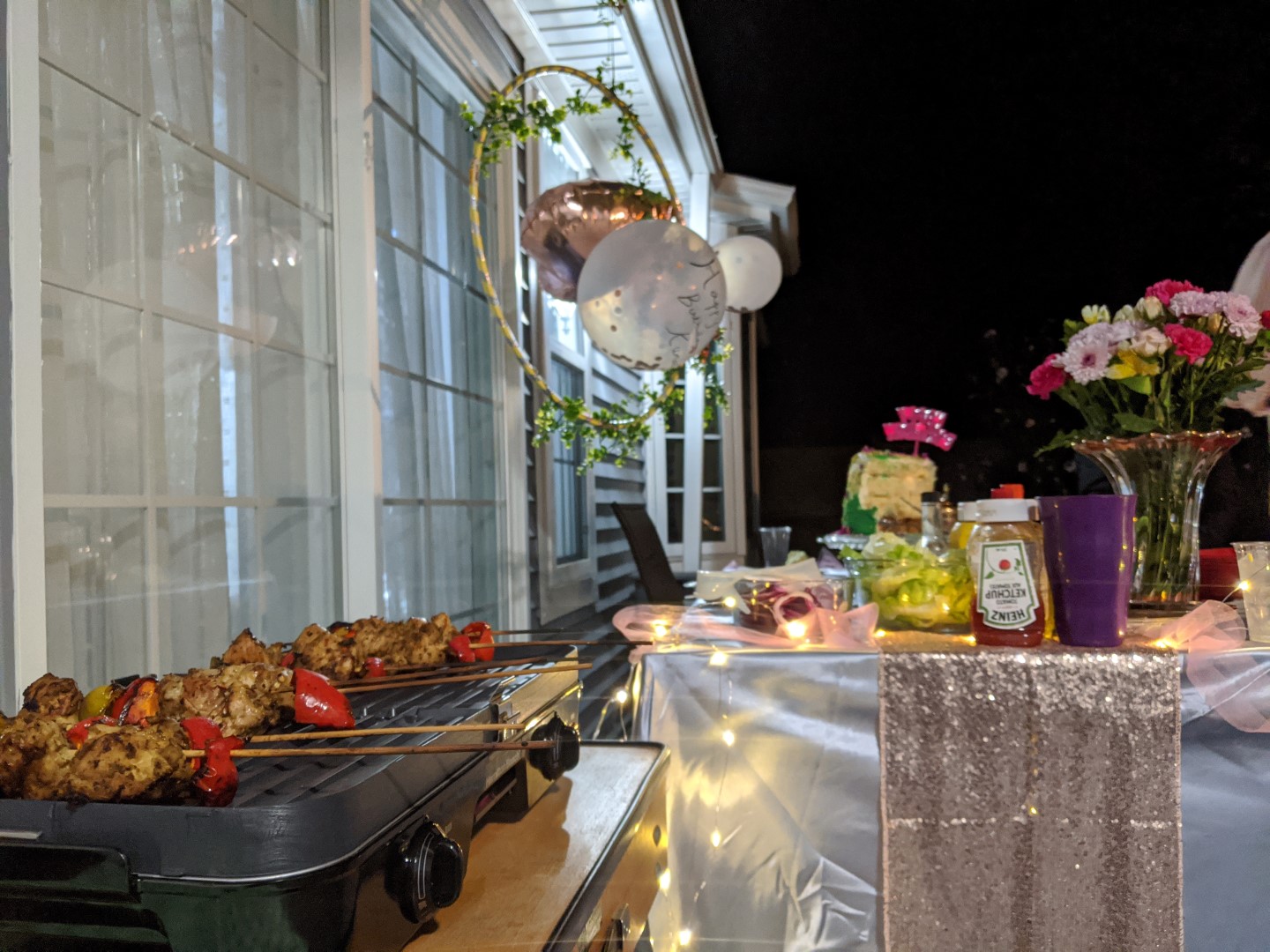 For drinks, we had the usual assortment of wine, beer, water and soft drinks. Again, those outside the bubble were served by me while those staying in the house would help themselves.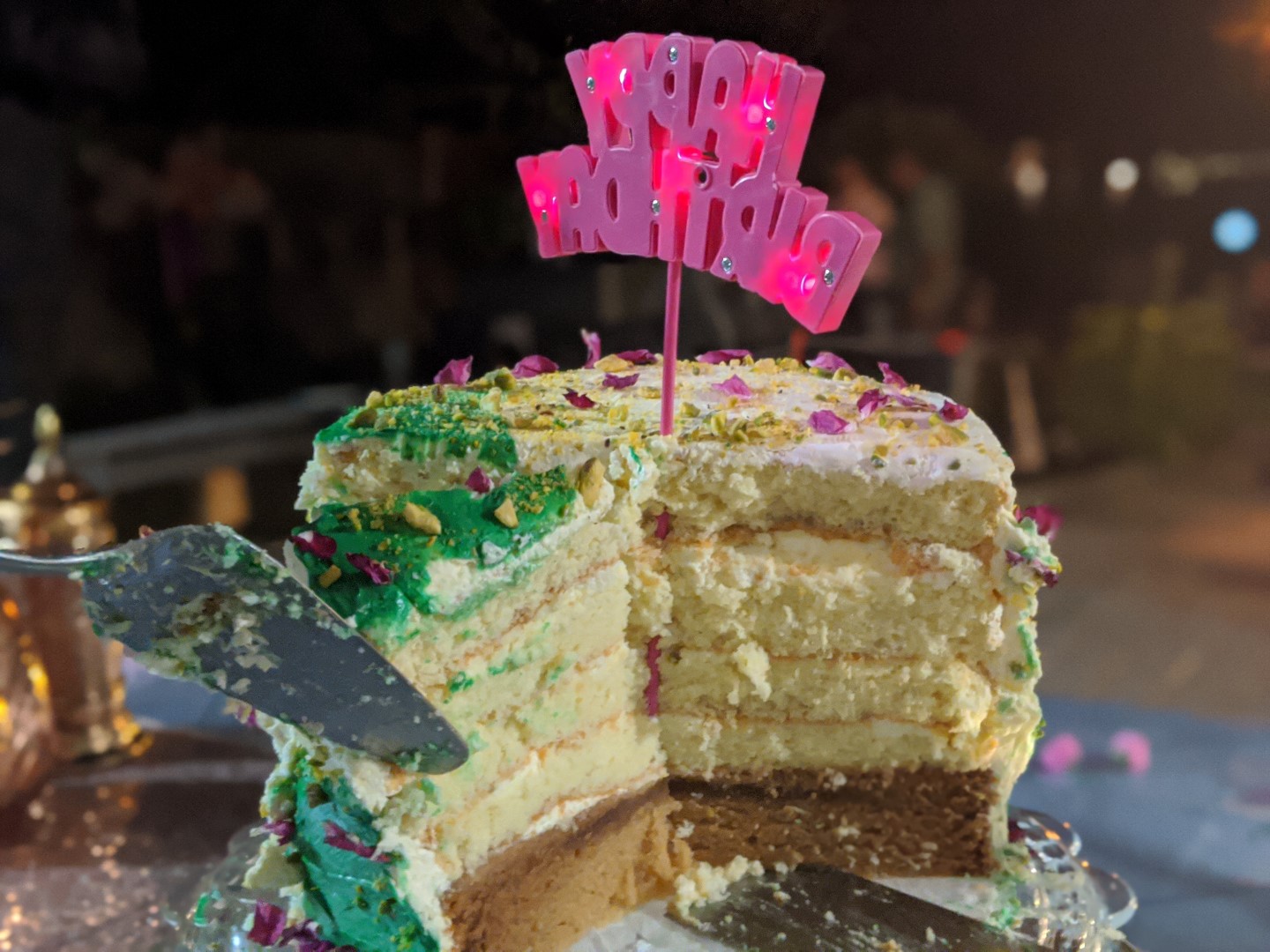 As for the cake, as usually my mom to the rescue! YES, she totally baked her own birthday cake (well we shared a cake). I had a dream of a rasmalai cake and she made it come true. I'm still dreaming of it… it was THAT good!!!
We definitely miss throwing big parties where we'd cram 50+ people into condo in downtown Toronto but I don't see us doing that for the foreseeable future. It's going to be small outdoor gatherings were we can distance (so we can remove our masks to eat/drink safely) for the next while. I hope these tips I shared are helpful and if you have others I should keep in mind for future gatherings, please share them with us in the comments below!