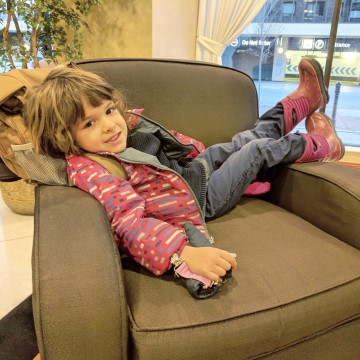 It has been a while since we shared an update about our potty training journey. Baby Boy is now 4 years old and he has been going to school. Yes in his diapers. We've been lucky that the school has had no issues with him attending school in his diapers but we're definitely ready to say goodbye to his Pampers. Which is why we've enlisted Santa's help! I don't know about you but I've been using Santa as a threat for the last two months!
Disclosure : This post is in partnership with YourSantagram.com but, as always, opinions are TOTALLY ours! 
We've tried every trick in the book and he's mostly good at going to the potty if we remind him but left on his own he won't make that decision. He pees in his diaper at school but all the big jobs happen at home when we remind him to visit the bathroom. His Pampers Baby Dry can hold a fair bit so there hasn't been any accidents in school. Except for this one time when his diaper slipped off him!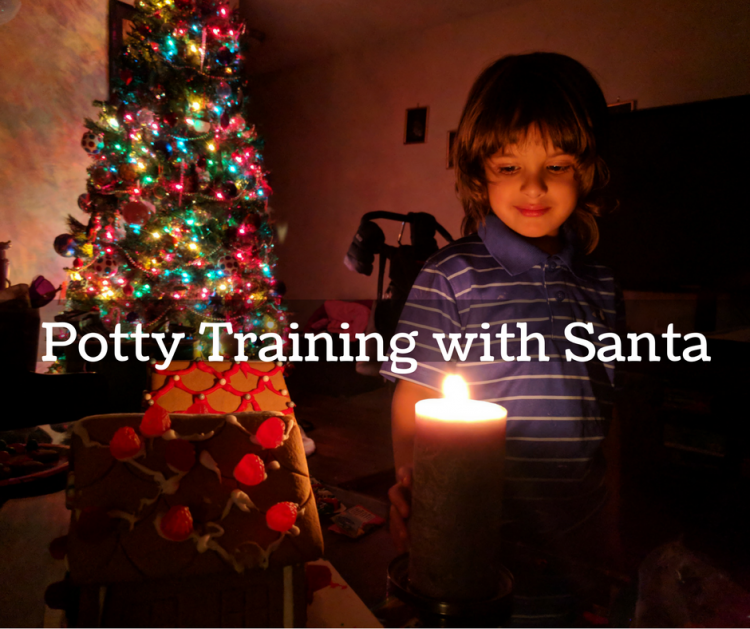 So how did we get Santa to help? You see, we told him Santa won't bring him any presents if he's still in diapers. With a week left to go, Baby Boy just laughed at us and told us he doesn't care if he doesn't get any presents from Santa! Can you believe it? I had to enlist some help! I recently discovered YourSantagram.com and thought I'd give it a go. We emailed the details and Santa sent us a video!! This is pretty genious! Now the kids HAVE to believe us! Check out the video below to see their reactions and hear their questions as they watched the Santagram.

I love how customizable YourSantagram is and how speedy they are. We got ours turned around in 2 days. We received a YouTube link (it's a private setting so no one else has access to it) and we also received a link to download the video, which meant that we were able to easily share the YouTube link with the grandparents who enjoyed a good laugh!
I've seen a few Santas who don't look very Santa-ish but this dude is the real deal. If you plan to use the service be very specific on what you want Santa to say. Little Monkey handed her list to Mrs. Claus at Yonge Dundas Square a couple weeks but I forgot to mention that to Santa (oops!). I also liked that we were able to get both kids on one video without having to pay twice. You can get up to 5 names in one video (which is currently available for $19). There's also a group option if you want to do something for your co-workers or a team. I can see some people having a fair bit of fun with their co-workers for sure! Just a reminder that the final day to place an order to guarantee delivery before Christmas is December 22 at 9 p.m ET.
We're at our wits end and so ready for him to be out of diapers! Fingers crossed we succeed before 2018 rolls around! What will you ask Santa to help you with this year?