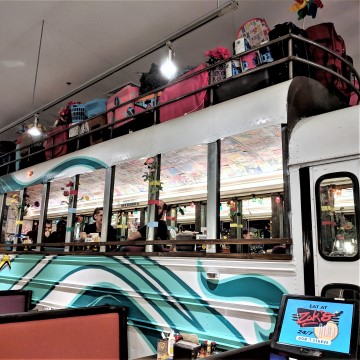 If you're visiting Ottawa with kids and looking for the best places to eat in downtown Ottawa, I have a suggestion for you! This Ottawa restaurant is not only kid friendly but it's super fun and the food was delicious too. So that's a total win in my books! As you know by now, we love to explore cuisines during our travels and Mexican street food has always been a popular choice with us. After taking the VIA train from Toronto to Ottawa with the kids (by myself), I was ready for a relaxing dinner. As you may recall, I enlisted the help of one of my friends and so the four of us arrived at Byward Market and took some pictures by the popular Ottawa sign before settling into our dinner at Zak's Cantina on a Friday evening. Its laid back and fun atmosphere is just what we needed!
Disclosure : We were guests of Ottawa Tourism and Zak's Catina but, as always, opinions are TOTALLY ours!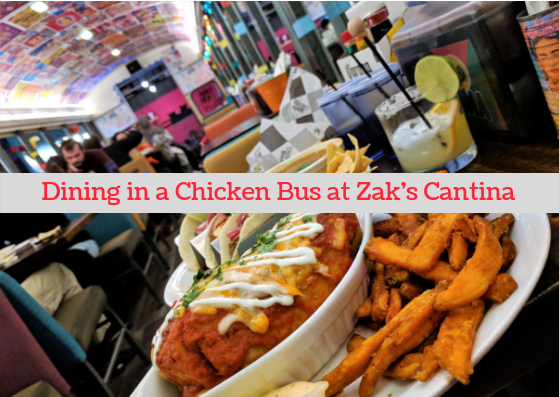 We enjoyed our kid friendly Ottawa dinner here for a couple reasons – the decor, the service, the traditional cuisine, the energy and the upbeat tunes. While Zak's does have a Diner around the corner, the Cantina is completely different and worth a visit. As soon as you walk in you're greeted with "living walls", booths and a bar area but you quickly realize that there's a chicken bus and you can dine in there as well! I HIGHLY recommend making a reservation so you can get a booth IN the chicken bus. The kids loved dining in there and when they needed a break, they hopped into the driver's seat and took a minute to themselves! There's also a small children's area that has been set up if you want to take an additional break. Oh, there are change tables in the washrooms and we spotted high chairs in the restaurant as well.
When it comes to the food and drink, you are going to leave with happy bellies for sure! The children's menu (which featured items like mac n cheese, burgers, tacos, nachos and quesadilla)  came with crayons and it's like they know that kids can be picky because everything was customizable and even the tacos came deconstructed so Little Monkey could add in only what she wanted! With the promise of Zak's famous milkshakes, you bet the kids were well behaved during dinner!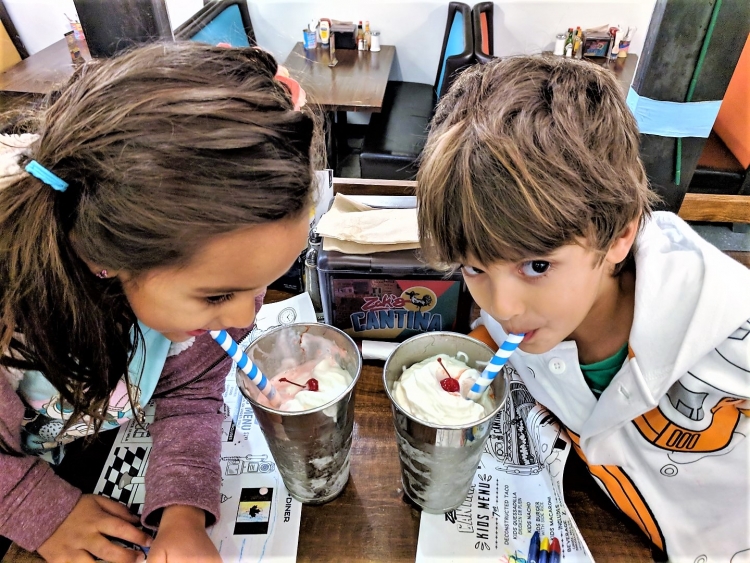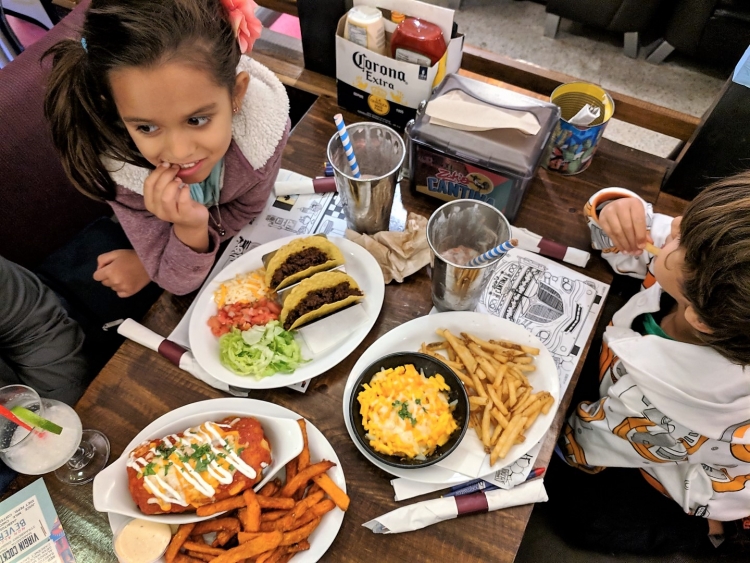 While the kids were devouring their meal, my friend and I enjoyed a feast of our own. We sipped on Palomas and Margaritas and my favourite dish was the Burrito Bowl but my friend loved the Chimichanga. That said, the Chicken Tortilla Soup is the recipe I'm after!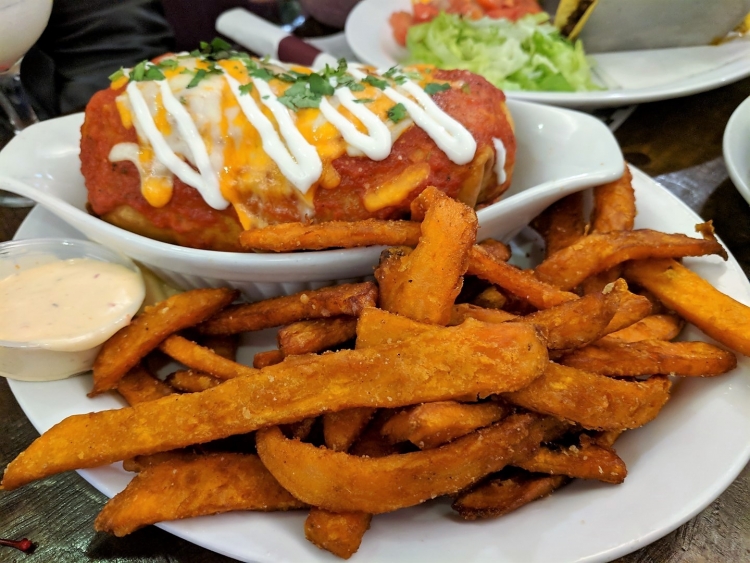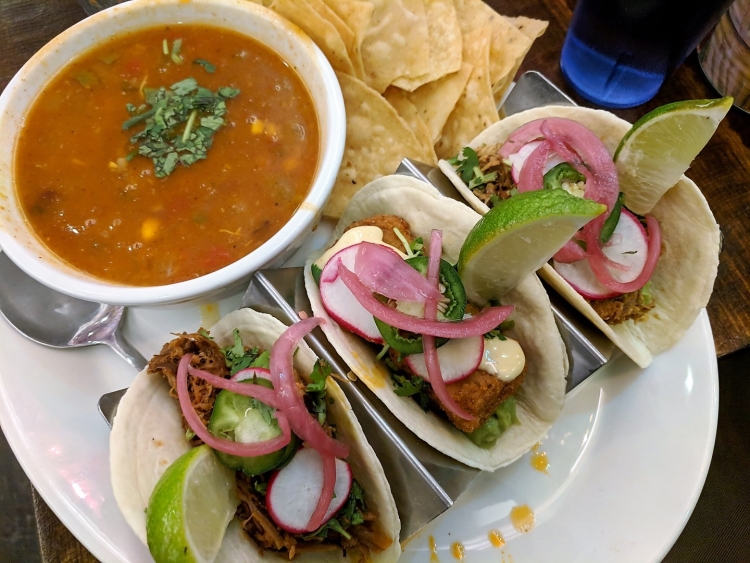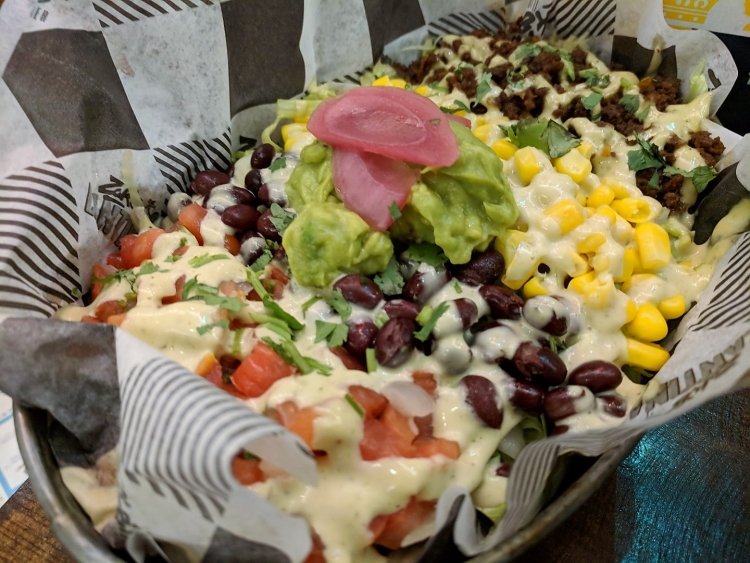 The service was attentive, the tunes had me humming and the kids were entertained and those are all big pluses in my books! I think Byward market tends to be painted with a "tourist" brush but there are some gems in this neighbourhood and Zak's Cantina should be on your list of places to eat in Ottawa, especially if you have kids with you!