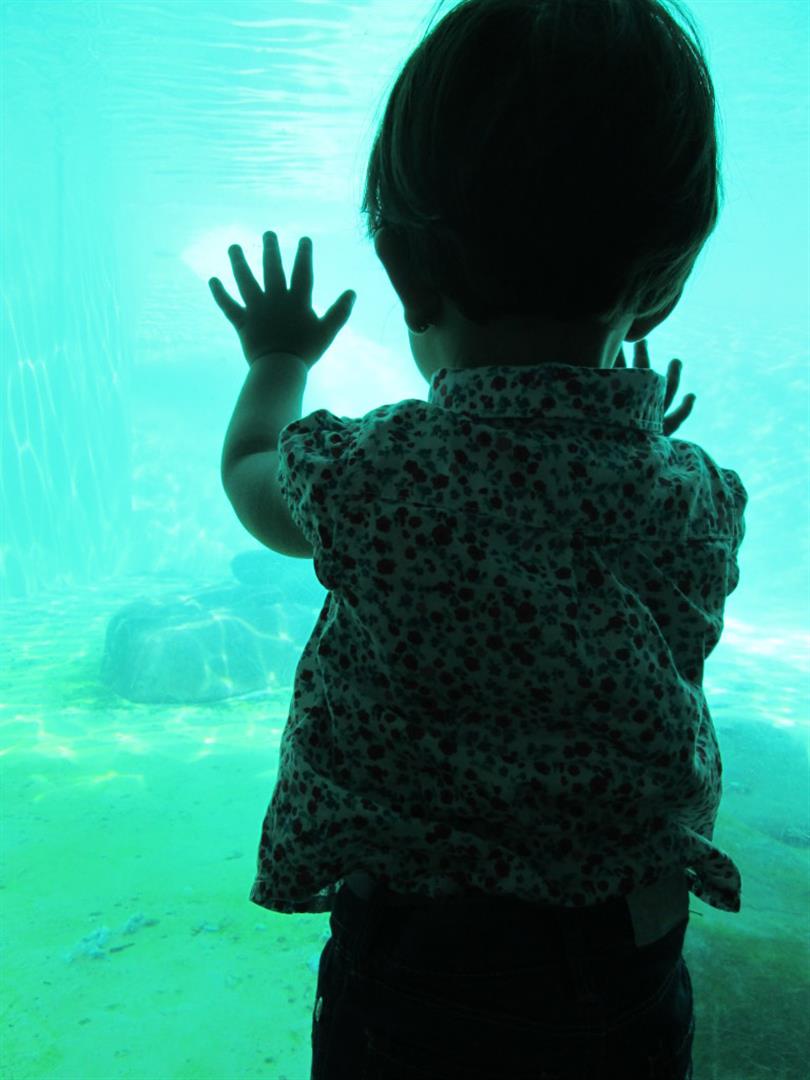 With the grandparents in town it was decided that the Toronto Zoo with the famous Panda personalities was a must visit with the toddler so that's where we spent a good part of our Sunday. Originally we had anticipated that we'd pop in for about 2 to 3 hours and then be on my merry way back home. Ofcourse that's not what happened. We arrived around 1:30 p.m on a very hot Sunday afternoon and only left at 6:45 p.m. There's plenty of parts we still haven't seen because the Toronto Zoo is quite large with lots to see, do and learn.
We have plenty of tips to keep in mind when you visit. I know summer screams "Zoo" but seriously, if it's crazy hot you may be better off waiting for a cooler day (I think I'm going to start visiting in October from now on!!) as most of the animals aren't as active as they would be and infact we missed seeing many of them, especially our beloved Elephants. I went in the hopes of watching the  Polar Bears swimming in and out from the underwater viewing area (MY FAVOURITE) but no luck, the lazy bugger was napping instead! Let's not forget that on crazy hot days everyone gets exhausted way too quickly and it's hard to enjoy all the aspects of the gorgeous zoo. Ofcourse if you do end up going in the summer, an umbrella, hat, plenty of fluids and sunscreen is called for. As you will notice in our pictures and videos, the Little Monkey kept her milk bottle glued to her lips! We weren't able to do this, but if you can time your visit around 1p.m you would get to see and meet many of the trainers, which would be an added bonus as you know the animals would be out! 
The Toronto Zoo is so expansive that there's never a rush of people in anyone place – which I loved! Plenty of food and drink options everywhere but ofcourse don't expect anything fancy (packing your own picnic is a great idea though as there's patches of benches and shaded areas to plop your tired bones at to recuperate!). We stopped at the Africa Restaurant and I was pleased to see fruit cups and milk offerings amongst the pizzas, burgers and sandwiches. Bring your own straw if your toddler needs ones as they don't give you straws with your drinks for the safety of the animals. I only visited one washroom and there was a change pad, I'm sure every washroom has one. That said, we managed to go the entire time without a diaper change as I wasn't thrilled with the sanitary conditions (I'm super picky!).
No matter what age your child is, they're going to love it! It's so fascinating to see their expressions and emotions and don't be surprised if you have to say " say bye to the Zebras, we have to go see the Monkeys'" as you pass by each exhibition! There's a great mix of indoor and outdoor exhibitions evenly spaced throughout the Toronto Zoo so you'll be able to get some down time away from the sun, if required.
Now for the main piece …..our infamous visitors… The Pandas! We were given a secret tip…. lean in and I'll tell ya…. " See the Pandas towards the end of the day but on a Sunday get there latest by 5:45p.m.). We did just that and instead of a 2 hour wait we only had a 1.5 hour wait to see Er Shun and Da Mao. The set up to see these two reminded me a lot of American Theme Parks, you stand in one line and think you've made it to your destination, only to realize that they've brought you in to another waiting area. There's tidbits of information to educate you along the way, so you do learn quite a bit about the Panda population. To see the Pandas we went through 3 holding stations before getting to the final one. Given that it was such a hot day, I really wished they made us wait inside versus the outside portions (there's a mix of inside and outside), this is where umbrellas would be handy!). You can't take your stroller inside the main exhibit, but there's parking right outside (though if your little one is sleeping, then that's a different story!). Please be kind to your neighbours and move along after you've greeted Er Shub and Da Mao ! There's others waiting in line with little ones and you spending 20 minutes just standing there really isn't fair. The Panda Exhibit is here for the next 5 years so there's plenty of time pay them a visit!
A day at the Zoo will have the entire family tired out so do expect a very quiet ride back home! A lovely way to spend some time with friends and family, learning about the various animals. I can see how some families make use of the annual membership as atleast 2 visits are warranted to see the entire Zoo. In addition, there's a splash park that looked like crazy amounts of fun! We neither had the time nor the swimsuits with us. Next time! The Toronto Zoo is open most summer days from 9 a.m. to 7 p.m. so working around your toddler's nap time should be easy to do. I wasn't aware of this but the Toronto Zoo has lots of summer programs in place for kids of all ages, including day camps, parent and tot programs and what really caught my eye, the overnight Bush Camp where you can sleep under the stars in African tents! Very cool! One day soon hopefully we'll be checking this out!