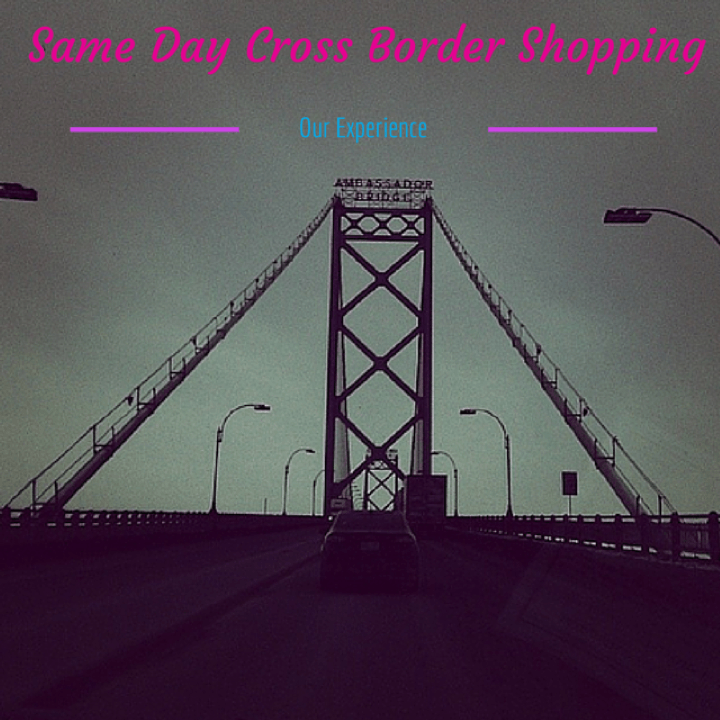 Same day cross border shopping …. I've heard of many doing it over the years but it just never appealed to me. Sounded like way too much work for a few pennies. Don't get me wrong, I do love my outlet shopping and outlet shopping in the U.S is the best! This past Easter Weekend I indulged in that hobby of outlet shopping. We spent Easter Weekend in Niagara on the Lake with my parents (stay tuned to hear all about their new B&B which is to open soon hopefully) and in addition to eating everything in sight, I also shopped quite a bit.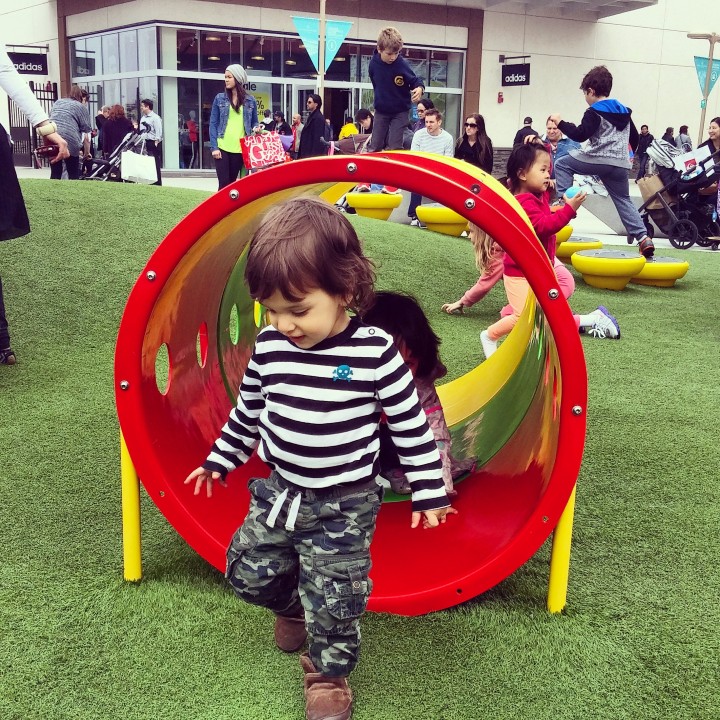 On our way from Toronto to Niagara on the Lake we swung by the Outlet Collection at Niagara and what I anticipated being a quick pit-stop turned out to be a three hour visit. I must admit that I was VERY impressed by the layout of this outlet. Given that it was a long weekend the food court was quite busy and finding a table was a bit of a gong show. However we found one AND a high chair too! Change tables are available in all the washrooms and I must admit  that the fast food Chinese was quite decent.  The main part I loved was that there was dedicated greenspace for the kids to play at. Right in front of the Lindt Chocolate store too! As for the various stores, there's plenty and deals can be found. My three pairs of sandals and two pairs of pants are proof. Oh and a top too.
You'd think I had my fill after that spree. You'd think that with the Canadian dollar being quite weak I wouldn't cross over to the Niagara Falls, NY Fashion Outlets. You're wrong. I did cross over to Niagara USA and walked away with four dresses!! I had to stop myself from going  over board but there were great deals. Were they better than the Canadian ones? Yes they were but only because there were extra coupons and loyalty cards which can be tagged on top of the already discounted offers. The Niagara Falls Fashion Outlet is HUGE. There's an indoor mall plus an outdoor portion so that no matter the weather you're guaranteed success! On Easter Sunday this place was empty and we didn't have to deal with any crowds. We also went without the kids so that meant more time to shop.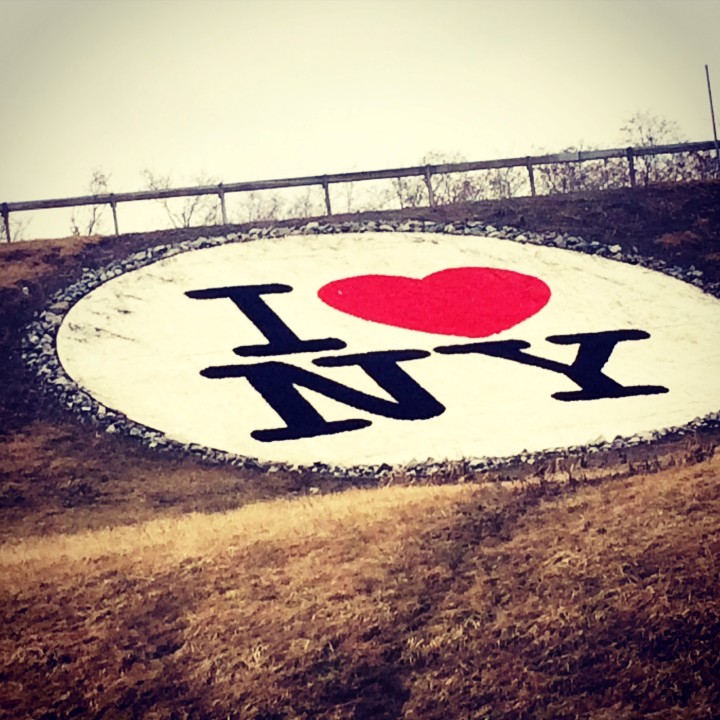 Now comes the real question…how does one cross the border when they do a same day return t rip? You just do. Just be honest and take your chance. From what I've gathered 50% of the time you have to get out and pay the taxes and the other 50%…you're told to have a great evening. That's just what happened to us. There were four adults and we told them that we had $200 worth of goods in total and a pack of beer – the officer let us through! We also had our receipts with us and he wanted to see them. Go prepared with all the recipts and don't bother trying to hide stuff or pile on the clothes – it's just not worth it.
Our quickie trip across the border was successful. Five hours on the U.S side  was spent shopping and of course we swung by for some wings as well. Don't forget to fill your tank because it REALLY is cheaper on the U.S side. My biggest advice is to ensure things fit when you're shopping, because you're probably not going to head that way anytime soon and exchange periods are quite short.
Are you a cross border shopper?