The CNE is in town and we had a wonderful family staycation at the Chelsea Hotel to celebrate the arrival of Toronto's favourite carnival! If you've been an avid reader here, you already know that not only have we been singing Chelsea Hotel praises for over a decade, it's where friends and family stay when they visit us. The Chelsea Hotel is the official partner hotel of the Canadian National Exhibition (the EX/CNE) and we were invited to kick off the end of our 2023 Toronto summer with a hotel stay. If you're planning to visit the EX, we have tips for you!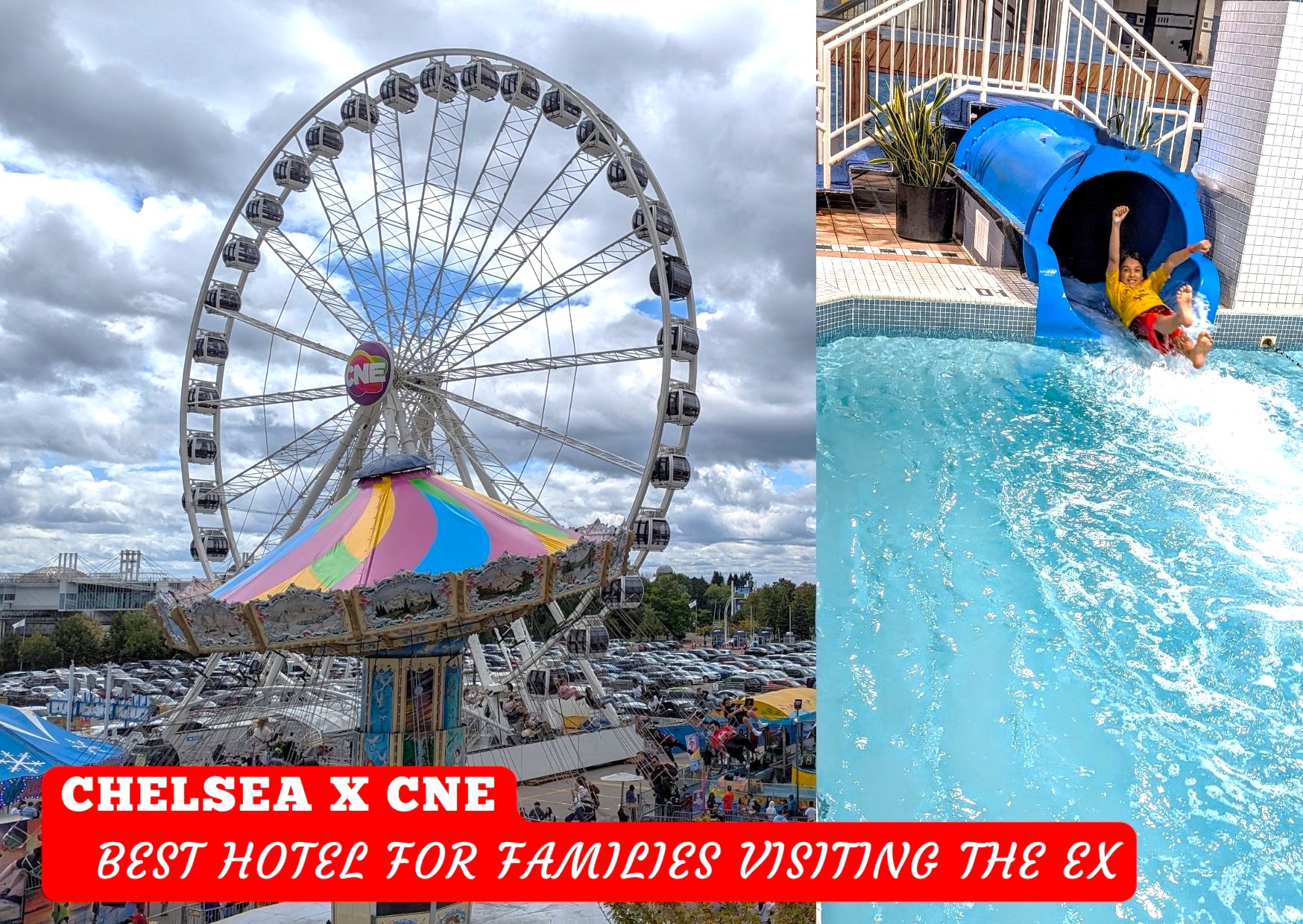 Disclosure : This post is in partnership with the Chelsea Hotel but, as always, opinions are TOTALLY ours!
Why We Love the Chelsea Hotel for Young Families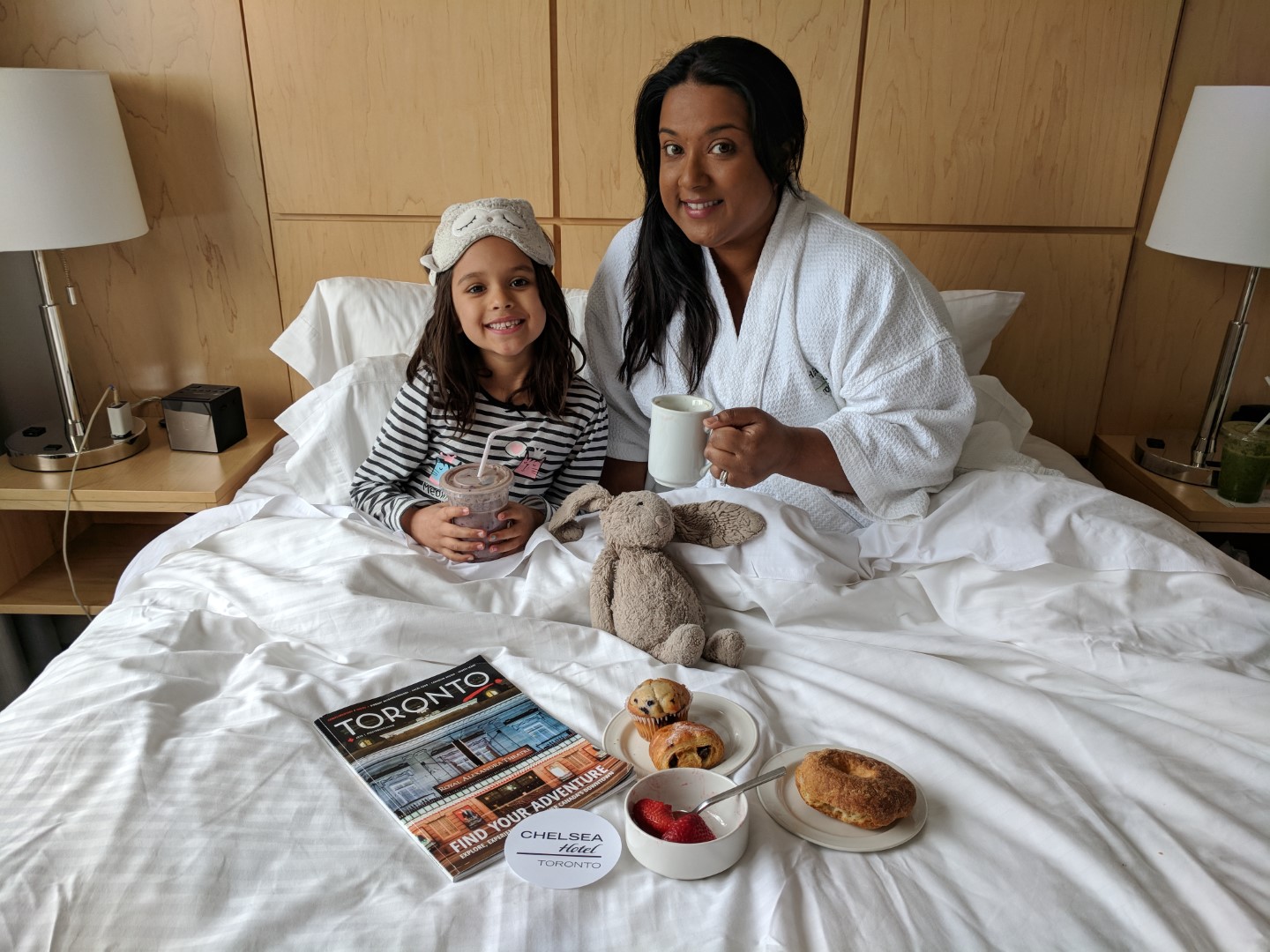 This Toronto hotel is centrally located near the Eaton Centre and within walking distance to many Toronto attractions -so if you're looking to stay in downtown Toronto, this is a great option. While they may be the largest hotel in Canada (1500 plus rooms, 5 basements and 18 lifts), their staff are attentive and offer personalized interactions at every turn. The Chelsea hotel is fab for families but please note that it isn't a luxury hotel, it's a place where families can relax and let little ones explore. For families visiting Toronto's CNE, the amenities here will keep your child VERY happy! Trust us!
The hotel's Family Fun Zone is the main attraction that makes this the best family friendly hotel in Toronto. They not only have an indoor-outdoor corkscrew waterslide (the only downtown Toronto hotel with a waterslide) but there's a family pool and hot tub in addition to an adults only pool and hot tub. The Kids Centre is fantastic for the under 10 crowd (there's an art section, games, play structures, dress up area and even resident bunnies) and Club33 Teen Lounge will keep the older kids amused with arcade games and a gaming station. Yes parents do need to supervise those in the Kids Center and yes, teens will need some cash to play games but having these dedicated spaces is immensely helpful when you need a break from touring and exploring the city. Oh by the way, the change rooms have dryers to help you deal with the wet clothes! They really have thought of everything!
The Chelsea Hotel has a variety of room options, including interconnecting ones. For families who want a bit more space, there are two options I recommend. You can call the hotel and request a parlour room to be added to your reservation – this gives you an extra room with a pull out couch, another full bathroom, extra fridge and extra lounge space. We usually stay in the newly renovated Executive rooms which have a mini fridge and a balcony but you can also choose the family fun suite if you want two bedrooms, a kitchenette and a separate living area.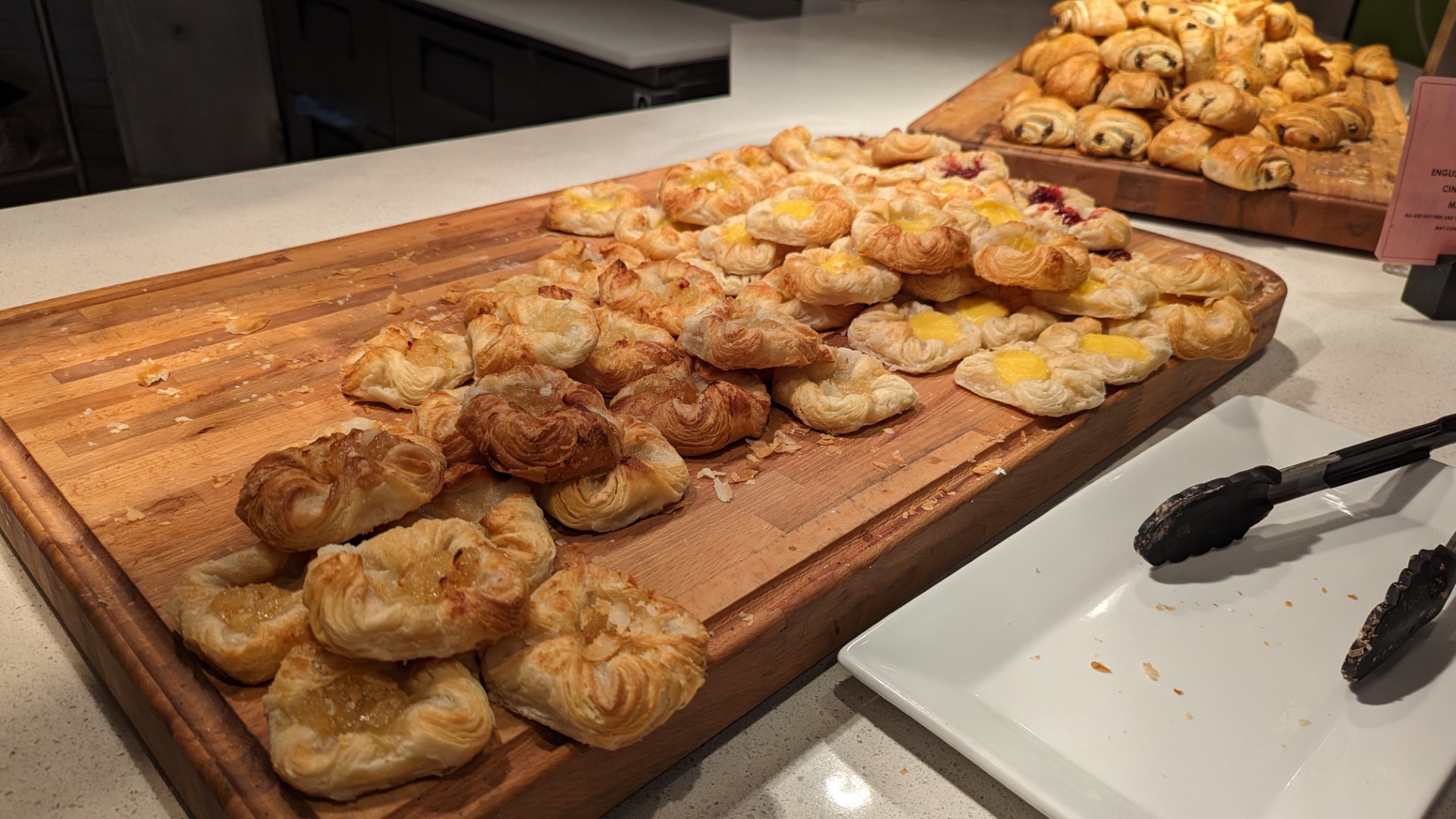 This Toronto hotel is nearby some amazing restaurants but you can also dine at the hotel. They offer a variety of sit down and grab-and-go options, offering everything from Indian cuisine to healthy bowls and a hearty breakfast. I personally love their self-help Market Garden during the summer time because it enables me to enjoy their lovely patio (complete with a mini water fountain) which is one of my zen spots in the heart of the city. To end the night, be sure to grab a cocktail at the sit down restaurant in the lobby!
I know you're here for the EX and you'll be busy eating all the crazy food, recovering from the dizzying rides and wondering how you lost at all those carnival games…but should you have some energy to spare and want to visit some of Toronto's best attractions, remember that you can save money simply by flashing your Chelsea Hotel room card! Just ask the Chelsea concierge for more details and they'll guide you!
I highly recommend signing up for their 1865 loyalty program which is free to join and provides plenty of perks, including a special check-in area and late check-out options. This is a busy hotel so if you can make use of the special check-in area, you may save a fair bit of time! Trust me! Also, whether you're a loyalty member or not, make use of the key card drop off when the time comes to check out!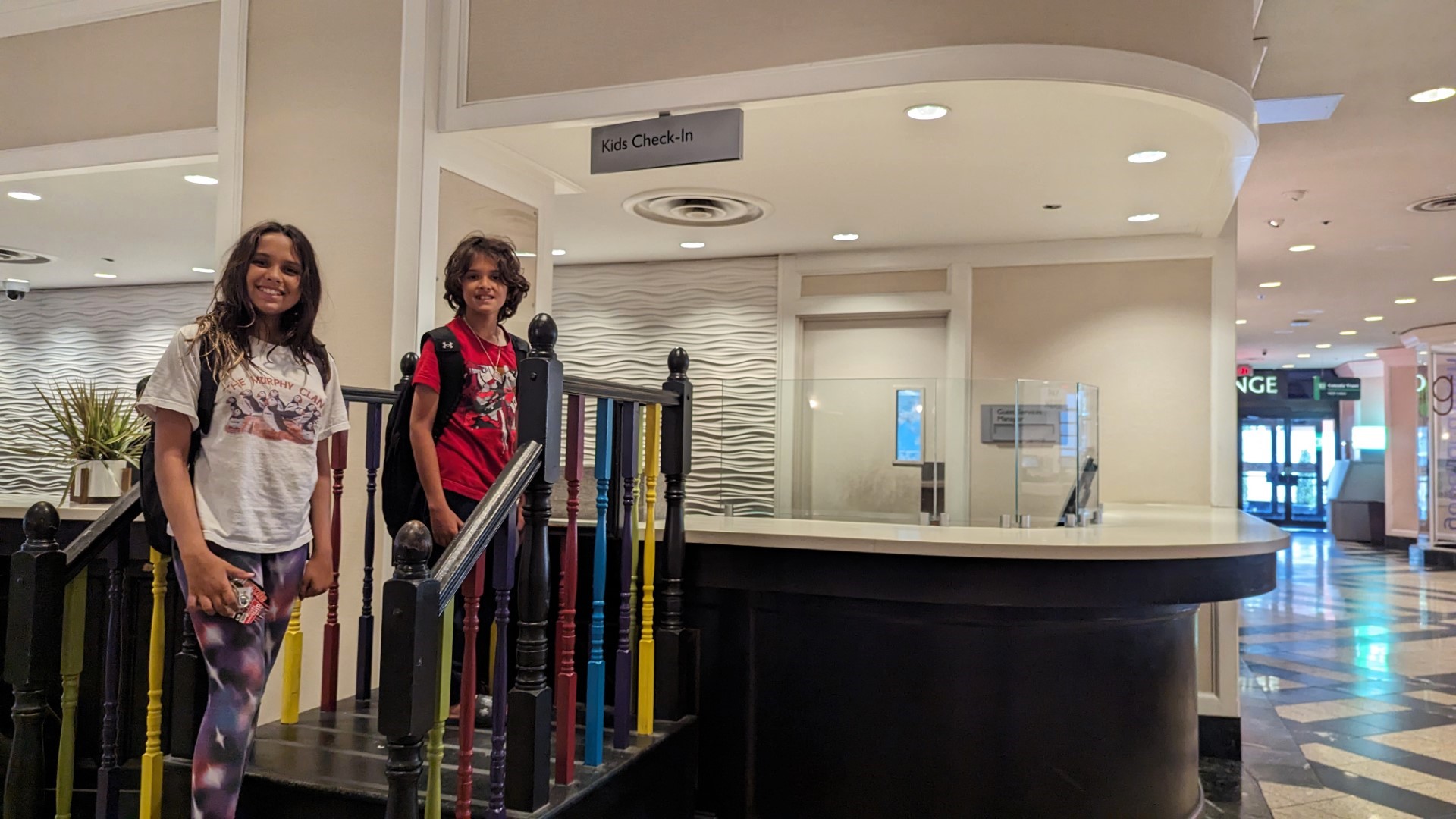 Also, if you have young kids you'll want to take them by the Kids Check-in area by the main front desk – there's a little toy that awaits them!!
Best Hotel for CNE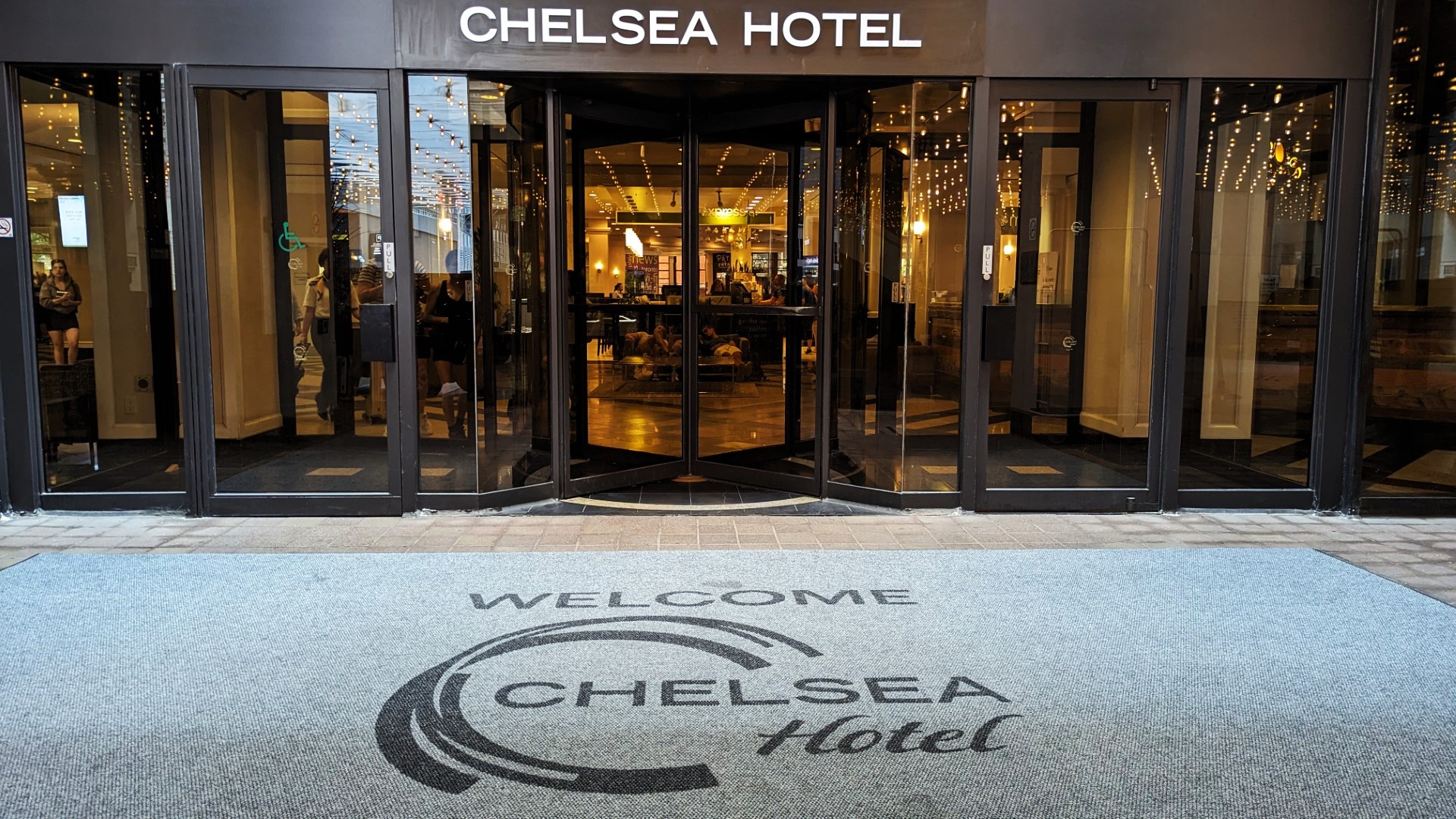 If you take a look at the CNE hotel packages on offer at the Chelsea you'll see that it's quite apparent why this is the best choice! When you choose one of the four Chelsea x CNE packages, your family will enjoy special rooms and CNE tickets bundles, plus other perks like free parking and breakfast. Not to worry, this is all in addition to everything else I've mentioned such as the Family Fun Zone and the Show Your Card and Save offers.
The CNE is located near the Exhibition Go station and there really isn't much nearby so when choosing a hotel, I say look for one with easy public transit access. The Chelsea hotel is not only a three minute walk from Dundas Subway Station, but it's a minute walk from a Bay Bus (#19) stop, two minute walk to the Dundas Streetcar and an eight minute walk from the Queen streetcar and subway station. Talk about being well connected! If you're visiting the CNE you can either take the subway from Dundas station to Union station and then hop on the 509 streetcar or take the Bay bus south to Queens Quay and transfer to the 509 streetcar. Either way will take you about 40 minutes and you'll arrive at the entrance of the EX without having to deal with traffic or on-site parking. You can also just tap your credit card on public transit now, so you don't have to worry about having cash or pre-buying a pass!
Tips for Visiting The CNE with Kids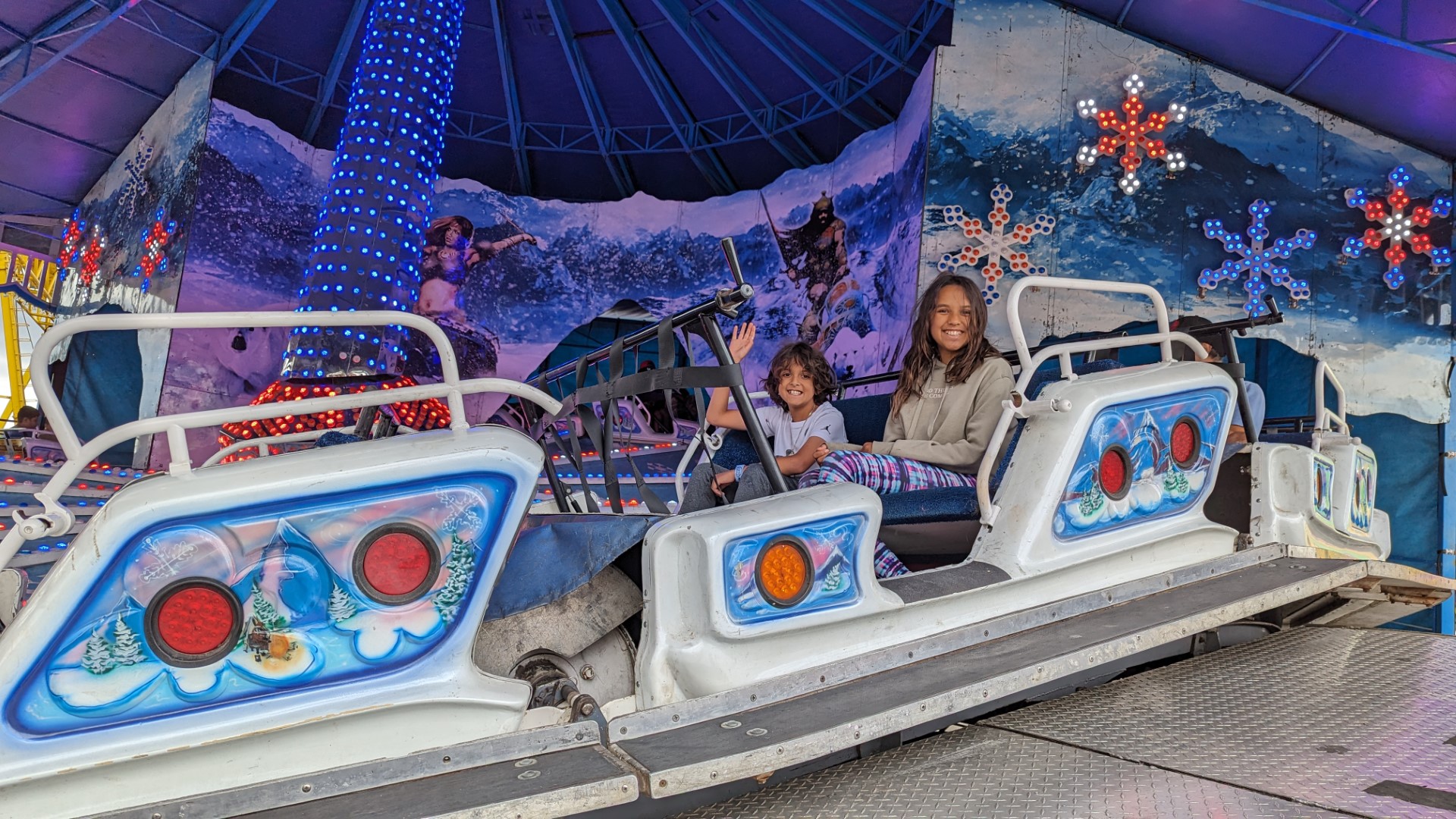 Alright I won't lie, the CNE is massive! There's so much to do here and don't even get me started with the food on offer this year! A day just isn't enough. But you certainly can do a lot in a day! We spent 8 hours on opening day in 2023 and all we really did was go on nearly every ride and eat a few items. I didn't even get much shopping done, though we did catch two shows- so that was exciting! The CNE has it all – shopping, thrilling rides, crazy food, beer gardens, food trucks, crazy cool concerts (Kardinal Offishal , Shafqat Amanat Ali Khan, Dionne Warwick , Brett Kissel , just to name a few), games, performances and oh so much more!
I personally like to just turn up and go with the flow. On hot days we mostly hang indoors at the Encare Center and the Better Living Centre exploring the many indoor shows, activities and food stalls. On nicer days we're playing carnival games (most are $10 per game but there are a few $1 and 25 cent options too) and going on the outdoor rides (Now that both kids are above 48″ I personally prefer to purchase a ride all day pass which is approx. $50 vs. ride tickets because you need 5-8 tickets per ride on average and it adds up when tickets are about $1.25 each). Of course you can come with a full agenda so you don't miss things like I usually do. We actually stayed until 10 p.m and caught the CNE drone show this year and I even made it to the famous Superdogs show (it is recommended that you turn up 30 mins before the show to get into the CNE dog show). If you need some down time, Salon 103 in the Encare centre has a dark room with a light show – perfect place to sit in the dark and de-compress.
Here's what you should bring : Refillable water bottle (there are water stations throughout), cash (many vendors only accept cash or will be tax free for cash purchases), comfy shoes (there's a lot of walking -infact I bought shoes for the kids at the CNE because theirs got wet on the Niagara Falls log ride! Bring a pair of flip flops for that ride if your kids don't like to be wet), some snacks (helps you manage your budget and when you're standing in lines) and a backpack (to store all the shopping and extra food you'll have). If you have young kids you can bring your own stroller or rent a wagon – either way you can bring as much food and non-alcoholic drinks into the CNE and that's one way to manage your budget!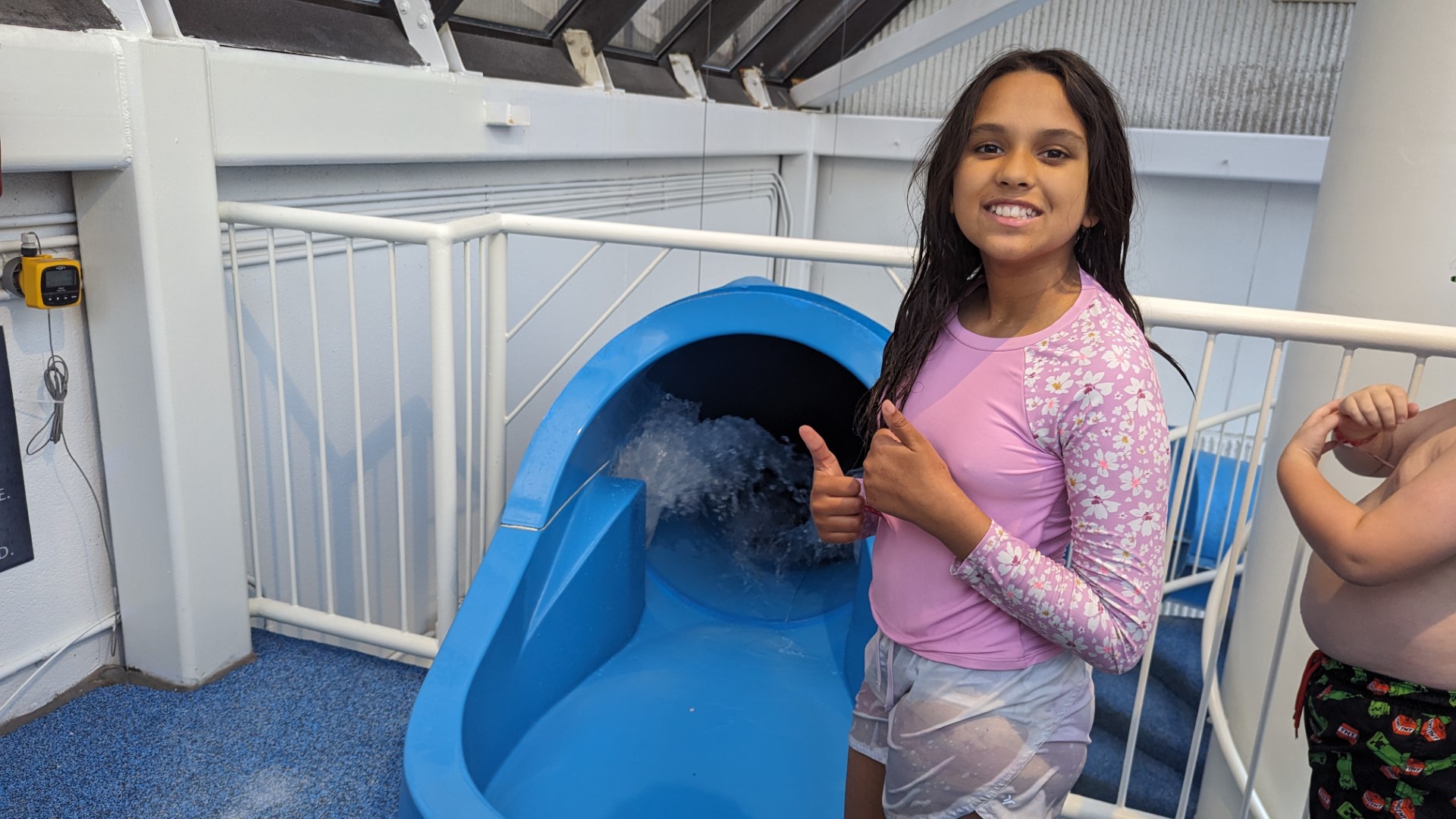 You and your family are going to have a thrilling day and the best part is that the Chelsea Hotel is not only a convenient location to visit the CNE, but if your kids need to wind down after a crazy busy, sensory filled day at the EX – the Chelsea pool is open until 10 p.m!! That's how we got ours to calm their nerves after some of the questionable rides they chose!