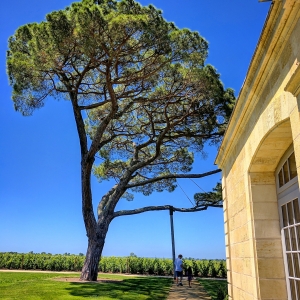 Our train from Spain arrived into Bordeaux after a few hiccups. You see, our train was cancelled out of San Sebastian and no one was informed until the very last minute and a bunch of us ended up having to figure out how to get to the next town over (which was technically in France since San Sebastian is right on the border) so we could catch our train into Bordeaux. After that surprise, it was smooth railing (hah!) thankfully. Our train pulled into the main station around 6 p.m. and we took an Uber to our Home Exchange  which was perfectly situated a 15 minute walk from the historic centre and had some beautiful sunset views. Over the three days I quickly came to realize that Bordeaux is the city of sunsets, fun public art and happening public squares.
Before our visit I was most excited to try the famous food Bordeaux was known for but I'll tell you right now that after two months in Spain, it took us a fair bit of adjusting to the French way of living and the cost of goods! The food highlight for me was shopping for the amazing array of cheap wine and cheese at the grocery store. Below is a picture of my first haul (yes I was addicted to those pre-packaged mozzarella balls from the very first day of #MurphysDo148Days) and that Saint-Marcellin cheese is the ABSOLUTE best! We spent our first night relaxing on the patio of our Home Exchange in Bordeaux and watching the sun set around 10 p.m. on a muggy June evening.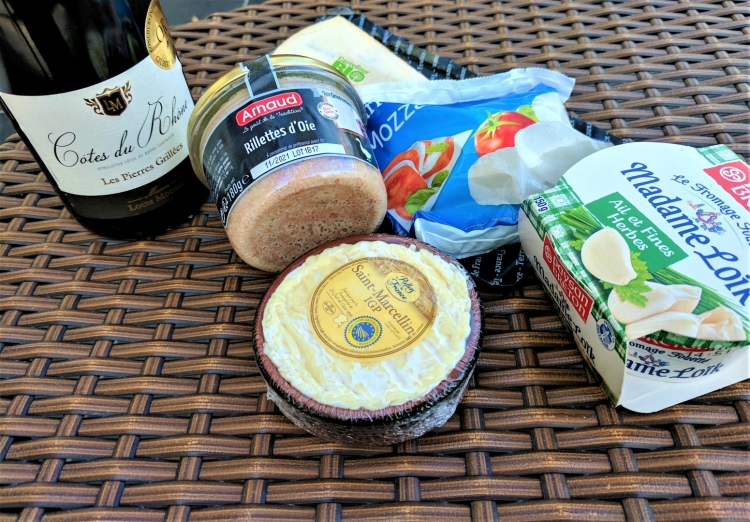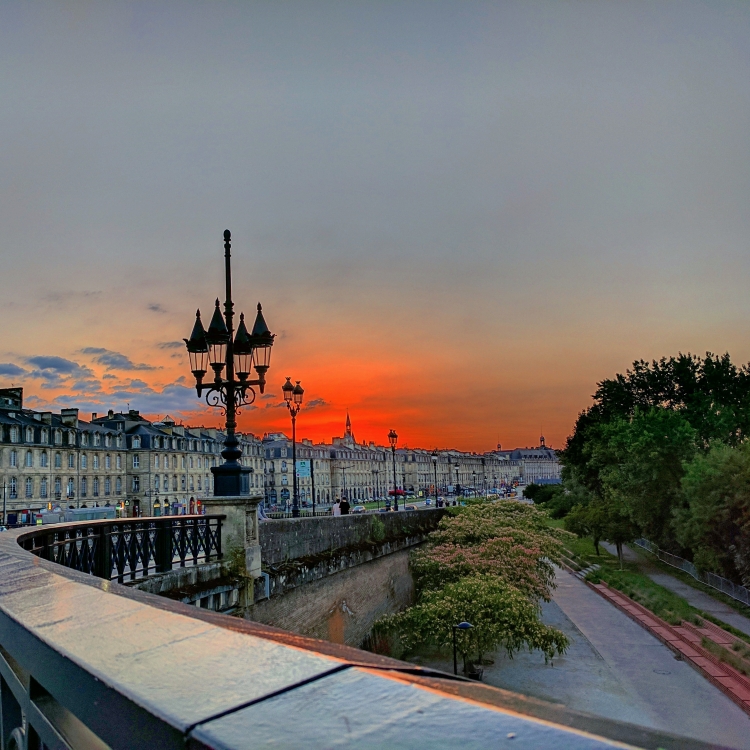 The next two days were spent exploring all things that caught our attention. We spent one day exploring the downtown core and then rented a car to explore the wine region the following day. After two months of sleeping in and staying up late, France was a change. Everything is closed on Sundays (including supermarkets and was something we encountered in Spain too), there was no such thing as a cheap mobile data plan (though it was easy to find free public Wi-Fi) and we couldn't find any "good cheap eats" but Bordeaux is definitely a CHARMING city I'd like to return to one day. Quite possibly my favourite French City (Chris' is Lyon).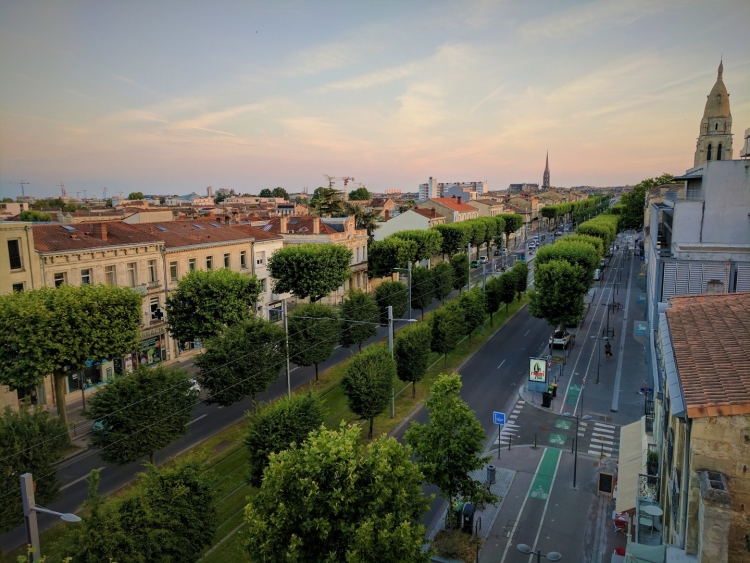 What to do in Downtown Bordeaux with Kids
The historic centre is definitely where it's at in Bordeaux. Just walking through the many alleys and trying to sniff my way towards the bakeries is how I tried to spend most of our day but of course, there was a number of things to do. It was the half way point of our trip and we were getting tired of running towards museums and church so we took a bit of a break here.
Kids will love the Water Mirror and we not only hung out there during the daytime but also at sunset. SO magical. It's absolutely stunning. Just remember to bring a swimsuit for little ones (though plenty of kids were running around in their birthday suits!).
We also enjoyed our 2 hour boat tour through the 7 bridges and learned a fair number of things about the city. It is how we learned about the existence of the wine museum in Bordeaux, La Cité du Vin (Wine City).
Bordeaux's City Pass not only gave us a discount at the Wine City (had we got there before noon it would have been included in the pass!) but it also gave us free access to the buses and streetcars in the city centre. Definitely a nice offering and a reason I recommend families looking to explore the many museums grabbing the pass as some things in the city of Boradeuax are quite spread apart. If you do not plan on visiting the museums, then buying single transportation tickets might be a better deal. As in any big city, try and avoid taking the subway and streetcars during the rush hour, especially if you have a stroller.
La Cité du Vin was not only education (even for someone like myself who has been working in the beverage alcohol industry for nearly 10 years) but kids were welcomed. The place in engaging and interactive for those of all ages I loved the use of technology to transport us to wine regions all around the world and yes, there's a wine tasting bar at the top of the building (which is shaped like a "wine swirl") and the best wine gift shop I've ever seen can be found on the main floor. Kids received some tasty grape juice while we sipped on a wine sampling and we spent about an hour here though could have easily spent three hours (though the kids may not have had that patience!).
Exploring Bordeaux's Wine Region with Kids
Visiting Bordeaux's wine region is something many of us have dreamed about and so Chris and I were excited to see what we could find here. Having rented a car we spent an entire day driving around the region to see what we could find. Bordeaux is the largest wine growing region in France and we knew we couldn't conquer it all so we narrowed down our visit to Saint-Émilion and Médoc.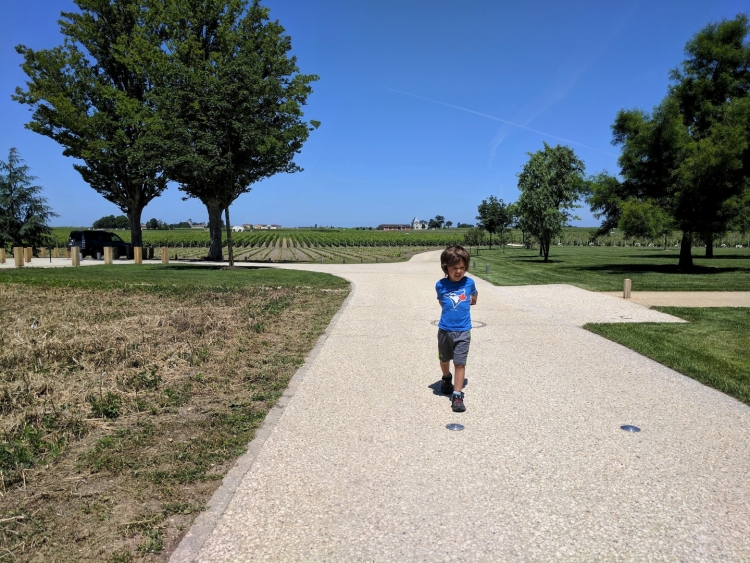 Médoc with Kids
You definitely need a car to explore this wine region and yes, it is very picturesque. Médoc is on the left bank of the Bordeaux wine region and we discovered some great wines here during our drive. Of the 7 bottles we purchased only one made it back to Toronto for aging (yes we drank the rest!). There's a lot of controversy about the wine from this region and many industry debates but I must admit, we found a couple bottles we enjoyed and what I loved most was that this region reminded me a little of Niagara on the Lake (our go-to Canadian wine region). We were able to randomly pull up into a winery and enjoy a wine sampling without doing an official tour.  Our first stop was at Chateau Paloumey where we were the only ones visiting and the host took us through a tasting while Baby Boy and Little Monkey played with their toys on the beautiful patio.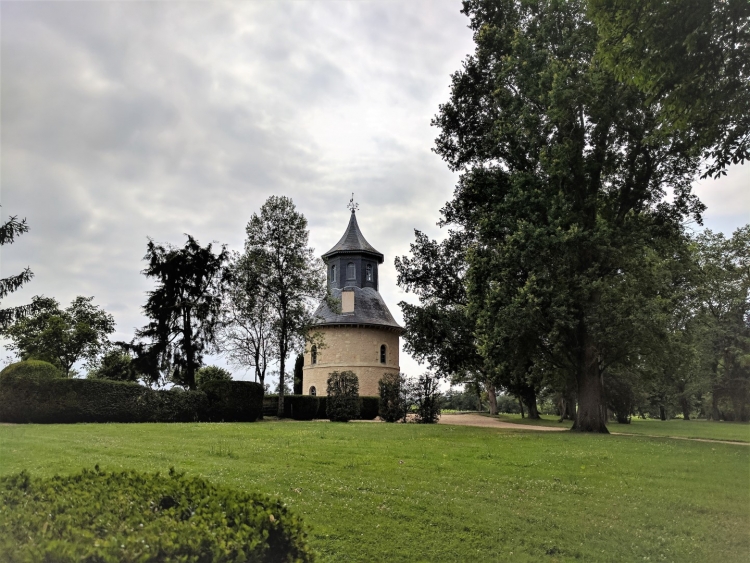 The second winery is where we received an in depth tour which lasted about an hour. By far my favourite winery experience EVER, for sure! Chateau de Reignac has a rich history and award winning reasonably priced wines. Our host here first took us through their  garden where we were able to smell the various notes found in their wines by looking, touching and sniffing their herb garden. We also learned that the winery's owner invented the epilator and that their greenhouse was designed by Mr. Eiffel himself! All of this before the young gent took us to their old pigeon house (you know, that bird who was the mail carrier back in the day?) which is now a very cool tasting room. Can you believe it? They have a €15 wine that beat out some very expensive (€900+) wines at a recent competition! We did end up buying a couple bottles but that whole educational tour was free! If you're wondering, the kids were able to play with tiny rocks right by the door, leaving us to enjoy our wine in peace!
Saint-Émilion with Kids
Everyone had told us how picturesque Saint-Émilion is and we were ready to explore! Located about an hour from the city of Bordeaux (as long as you can avoid rush hour!) Saint-Émilion is a UNESCO World Heritage site and there's a central town where you can walk along exploring the narrow streets. We did attempt to find a winery we were looking for but gave up after going around in circles and then finding a bit of an abandoned one. Everything is quite spread apart and it was busy during our visit so we decided to park the car and see what we could find in the medieval city centre.
First on my agenda was finding a macaron (they're biscuits vs. traditional French Macarons) and a Canelé from Fabrique des Macarons (the one from Baillardran was much better!) and since we were on a tight budget, we decided to forgo the expensive lunch options we saw and grabbed a sandwich before wandering into a wine shop which had an underground cave. At Caves Du Manoir we were able to walk in the underground alleys where the family stores their barrels of aging wine and also got to see the underground chapel and the silo. Mostly, the kids ran around because it was much cooler down there than it was outdoors! After spending about two hours meandering around in the heat we decided it was best to head over to the next city on our list, Toulouse!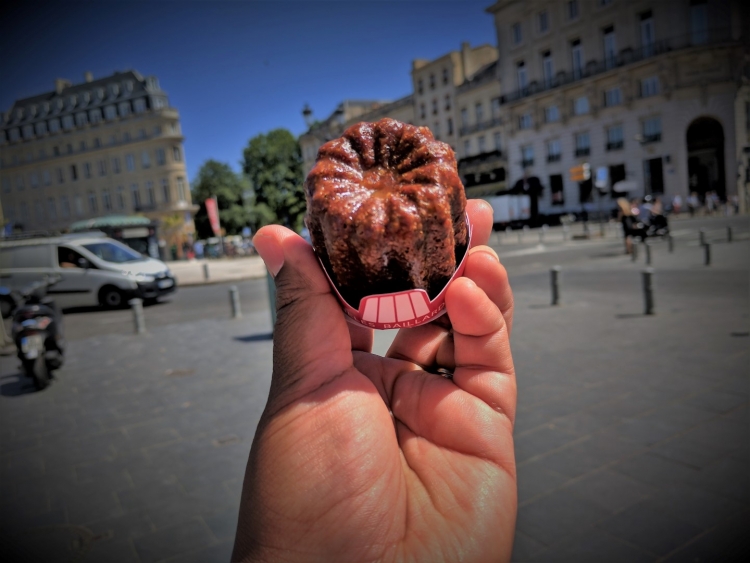 I definitely have some unfinished business in Bordeaux and it's the one French city of all the ones in the south that I would like to return to. I just love how charming the city centre is and how easy it is to navigate. Kids were welcomed in most places but I highly recommend doing some research on where you want to dine at and getting a reservation. One other thing is that some of the spots we visited had set menus and they demanded that kids pay full pop (around 30 Euros) which was also dampened my dining out adventures! If you're planning a drive through the south of France, starting or ending in Bordeaux is a great idea and if you visit the museums, do let me know which ones are your faves!