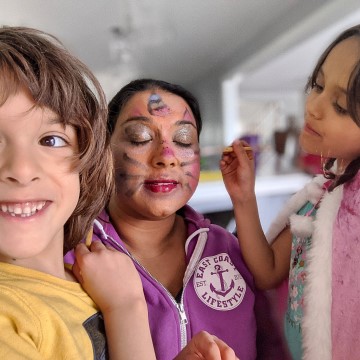 It has officially been a month since we started our quarantine!!! Traditionally it has been Chris' role to do outdoor activities and goof around with the kids while I'm usually getting dinner ready or dealing with something or another. I've always preferred to take the backseat when it came to being silly with the kids. However, last week I was reminded of the important of being silly with kids and I decided to switch things up a bit. As you know our kids are no angels. Sure they can be nice and play with each other a fair bit but they're also kids. This means that the last month has been filled with plenty of fighting, refusing to do what's asked of them and telling me that they're bored. The first week of quarantine was holiday mode and we kept busy but as week 1 turned into 3 we all started getting on each other's nerves. There's a fair bit of yelling and screaming from the kids and ourselves so for week 4 I decided to try something new. Instead of always saying no or trying to come up with ideas to keep them entertained, I gave them the task of coming up with activities. Last week I told the kids that they would be in charge of providing some self-care services FOR ME! We asked our Instagram followers for ideas and they came up with some fun ones. The kids OBVIOUSLY took things to the next level with these innocent sounding ideas, as I expected they would!
Importance of Being Silly with Your Kids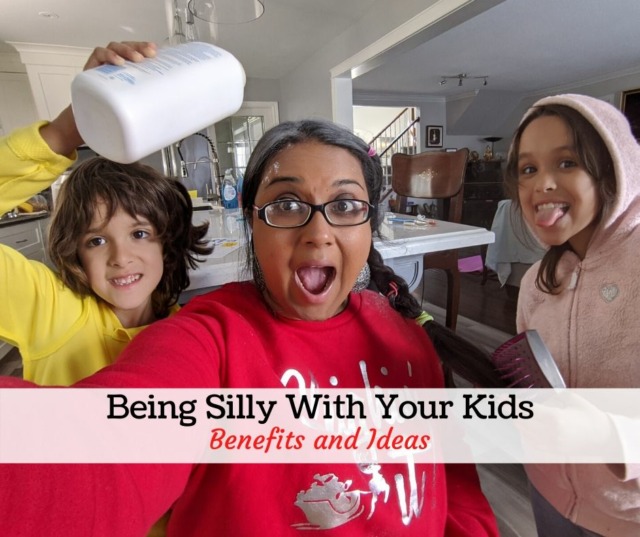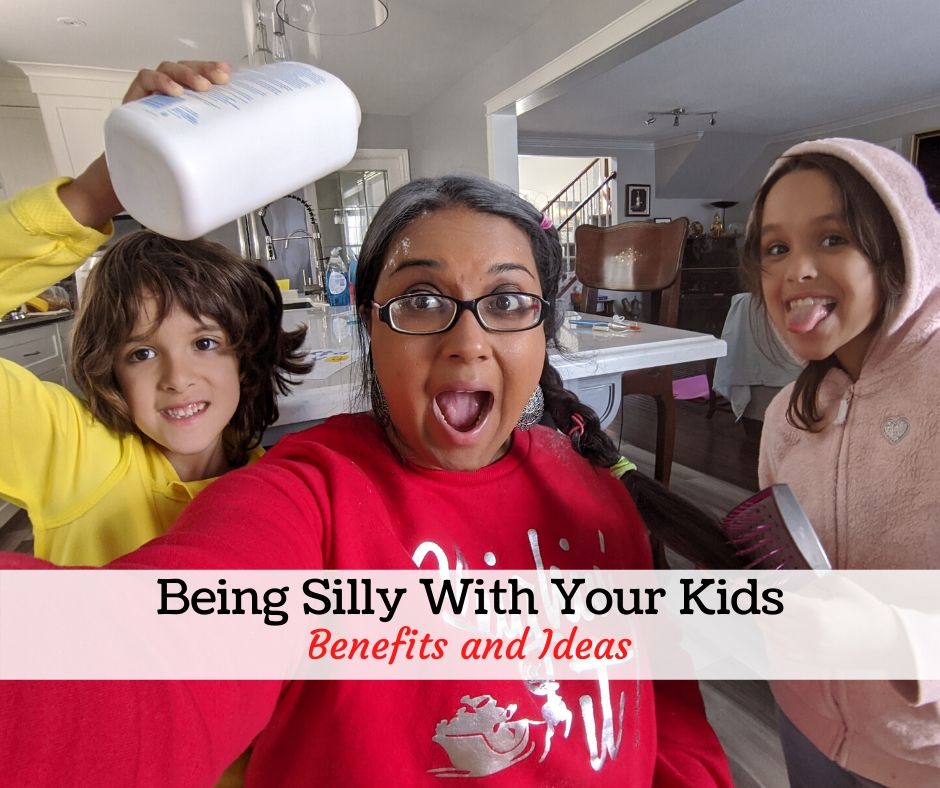 If you're like us and at your wits end trying to balance work, kids and teaching the kids, perhaps taking an hour to goof around with the kids will help the entire family. As adults, most of us rarely act silly but I've noticed that my silly jokes come out whenever I hang out with my childhood friends. It's like I'm transported back to our days in middle school and my childish humour comes out in full force. When I'm with the kids, I'm mostly serious because I feel the constant need to discipline them and teach them to behave "properly". However, given these stressful times, I was reminded that we could all benefit by being silly together. Being silly sparks creativity, helps reduce stress, builds a stronger bond with your kids and gives your kids the security of knowing that we can all act a bit silly at the right time and place.
Fun Self-Care Ideas Kids Can Do For Parents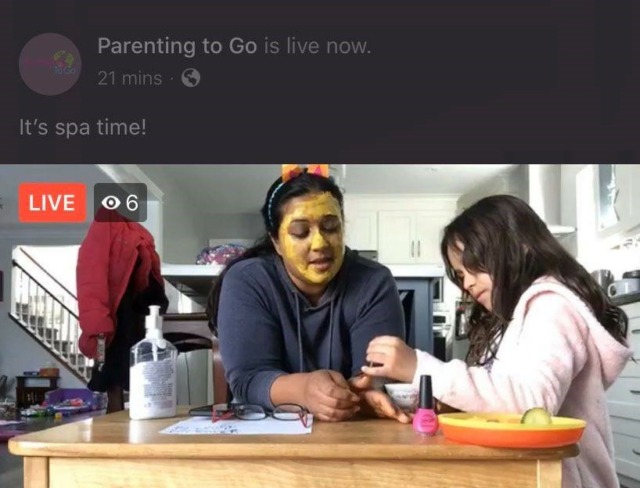 As the videos below will show you, Akira and Apollo added a fair bit of creative freedom for these sessions. The two of them spent 30 minutes prepping for the tasks and while I did have a fair bit of clean up after the "services", the laughs it brought on were totally worth it. Maybe your kids will truly stay between the lines and do everything with minimal mess…or they may go down the path my kids went and you'll have a mess to clean up. Just get them involved in the clean up and remember to enjoy the moment. I know my kids well and anticipated how things would unfold but I also knew that I needed to loosen up and giggle with them after all the yelling and screaming that took place the week before.
Kids' Spa Day for Mom
Tell the kids to create a menu and tell them to have fun with the ideas. Mine ended up using a face mask I had in the fridge and used their kiddy knives to cut the cucumbers.
Kids Doing Mom's Make Up
Let's Do Mom's Hair
As you can tell, I am not very patient when it comes to hair (much to Akira's dismay). She would gladly spend an hour doing my hair and my plan for next time is to watch some Netflix with my headphones on so she can continue to do my hair. Hopefully there won't be powder and turmeric for me to clean up!
Tea Party For Mom
I was really hoping for a civilized and fancy tea party but the kids surprised me once again! I'm sure you are shocked that I ate that combination, but it honestly wasn't that bad! 🙂
I hope these ideas will spark some joy and help you get silly with your kids. That was my mission for last week and I think it truly helped lighten the mood. It was only an hour of goofing around but it had the kids excited all day and the threat of cancelling it helped keep them motivated to their homework. I'd love to hear about your family's silly antics because it might inspire us to do something similar next week!