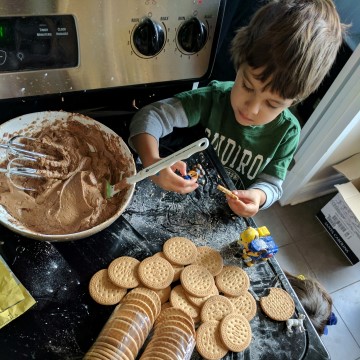 With Toronto in an extended lockdown, I felt like I was running out of ideas to keep my kids busy. Eventually, my six-year-old son grew restless and wanted me to play with him but between work and all the household chores, I could never find the time. One afternoon, I decided we could play while doing age-appropriate chores for kids. Since that was such a successful experiment, I decided to incorporate some pretend play and family chores list into our every day lives. Kids are fascinated by simple things and I decided to leverage a little creativity and imagination to keep him motivated to help me around the house!
Pretend Play and getting kids to do their chores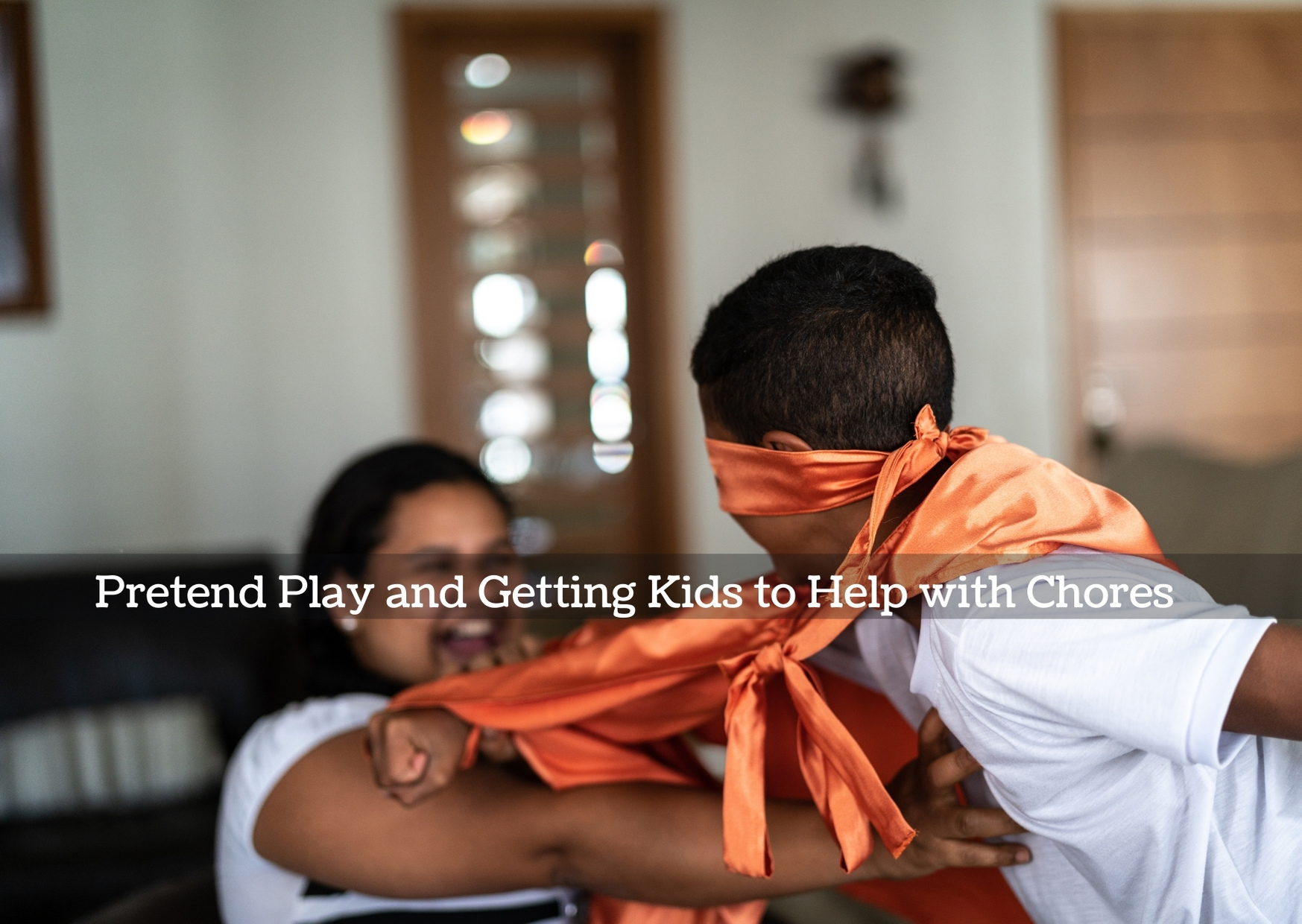 Getting Kids to Help in the Kitchen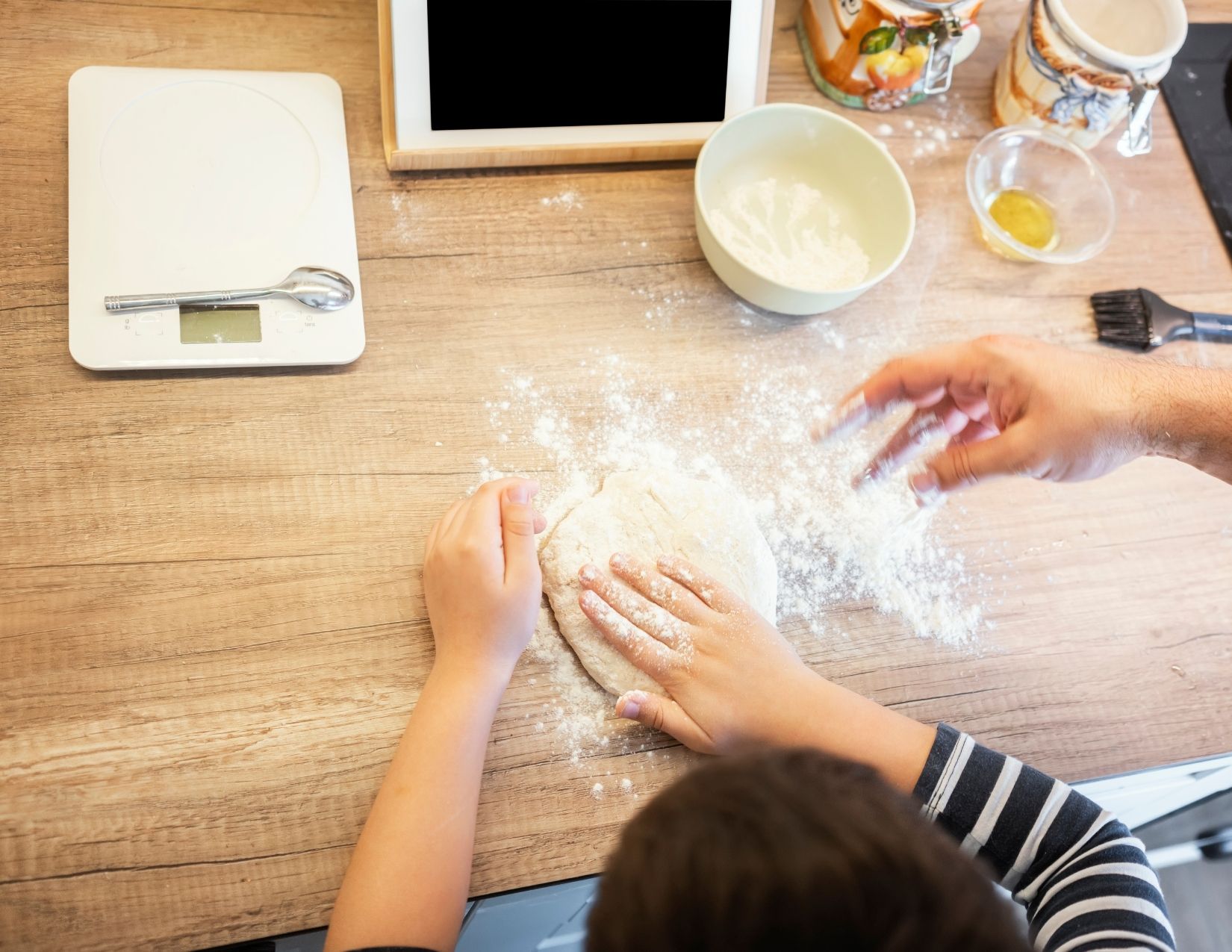 My son loves creating videos, so we decided to pretend play that we were hosting a cooking show.
We got out our aprons, chef's hats and our best face forward.
That way, I could prepare dinner and have my son help with simple tasks like tossing the salad and mixing the flour for our biscuits.
The measuring cups created a great way for us to practice our math and my son took great pride explaining everything he was doing to our pretend audience of stuffed animals.
When dinner was ready, he was pumped to take out the plates and serve everyone "just like the servers in a real restaurant!"
I'm not a pro by any means but I took out my phone to record our "show" and we later spent ten minutes editing our amateur video. So much fun!
Chores for Young Kids |Folding the Laundry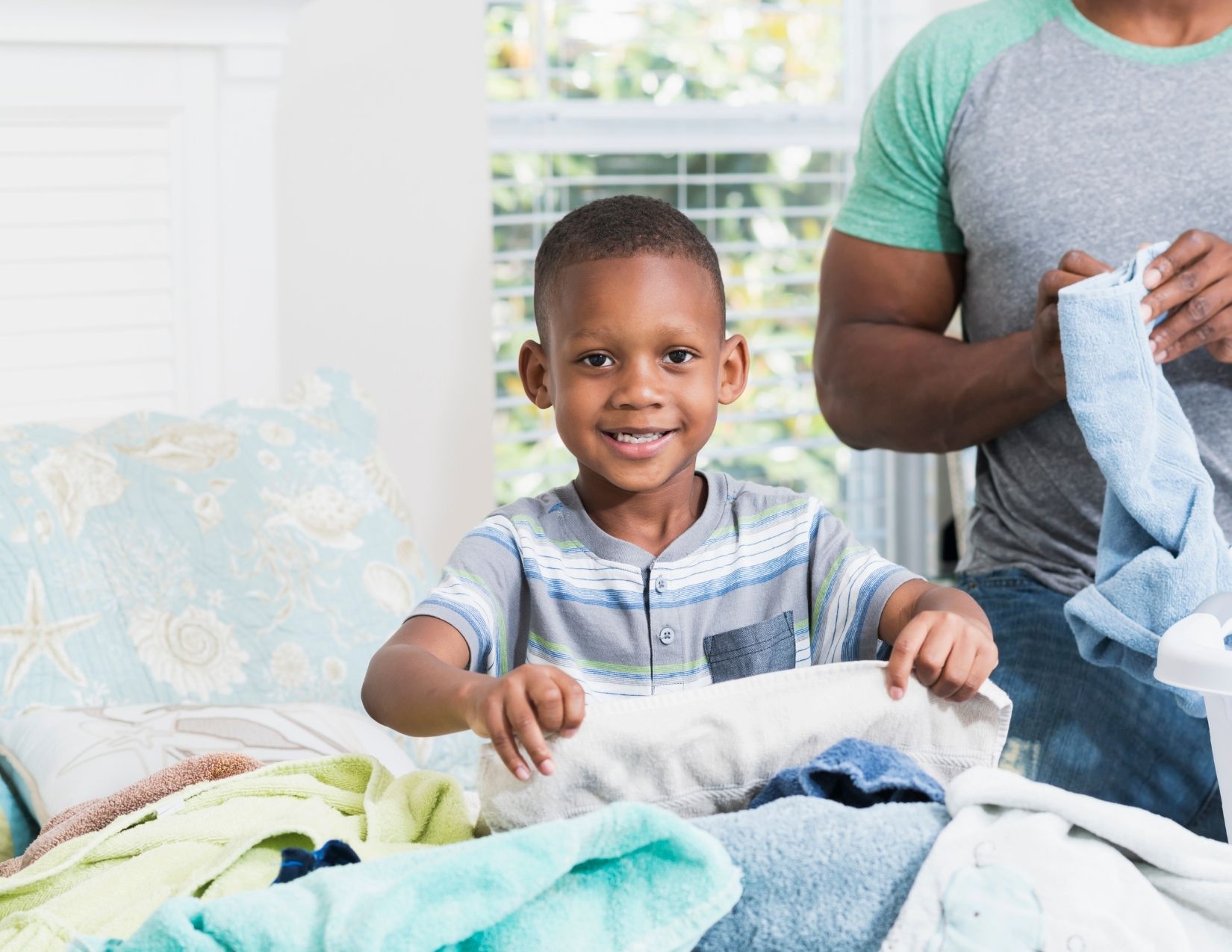 No one likes folding laundry, not even adults. Getting a child to help out can be extra tricky.
I decided to pretend we were store clerks in the mall and our job was to fold the clothes as fast as we could and display them on the bed …err I mean, our storefront. (I later moved the folded clothes to the respective dresser).
We also played a game "Looking for a partner" where we had to locate missing socks.
We made name badges out of paper so customers could identify us if they needed help and had some fun pushing each other around in the laundry hamper.
Kids Chores | Clearing up Toys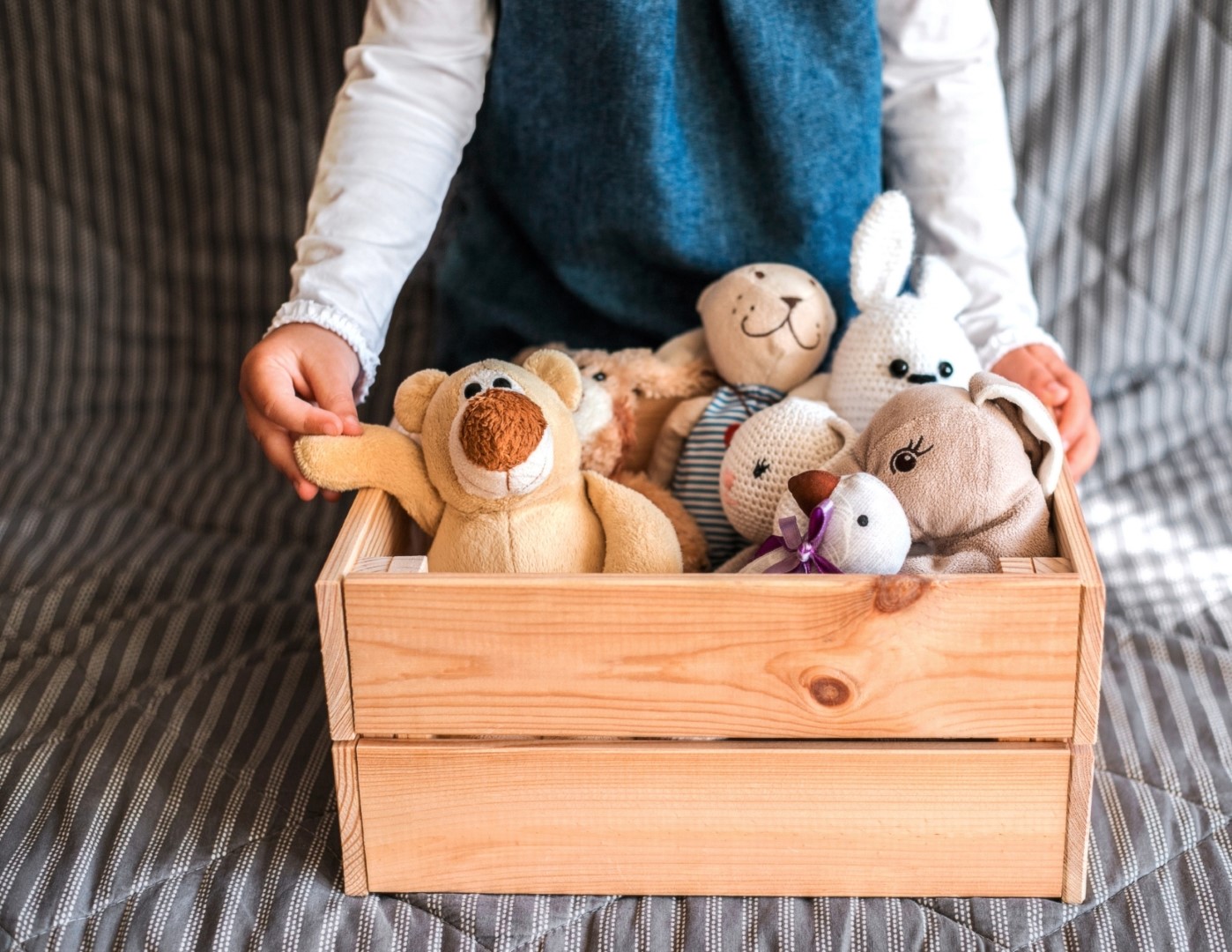 My son does not have a shortage of toys but like most kids, he gets bored easily and keeps asking for new ones. Every few weeks, we pretend to be inventory clerks at a toy store and sort through his toys. Some we give away, others we put aside in storage and the rest go back in the toy chest. A few months later, he gets to pick out what he wants to move from storage to the chest and repeat the cycle. The trick is that forgotten toys spark his interest again and he begs to play with them. He is a big fan of kids' toy reviews on YouTube and enjoys reviewing his toys to amused family members.
Helping with the Grocery List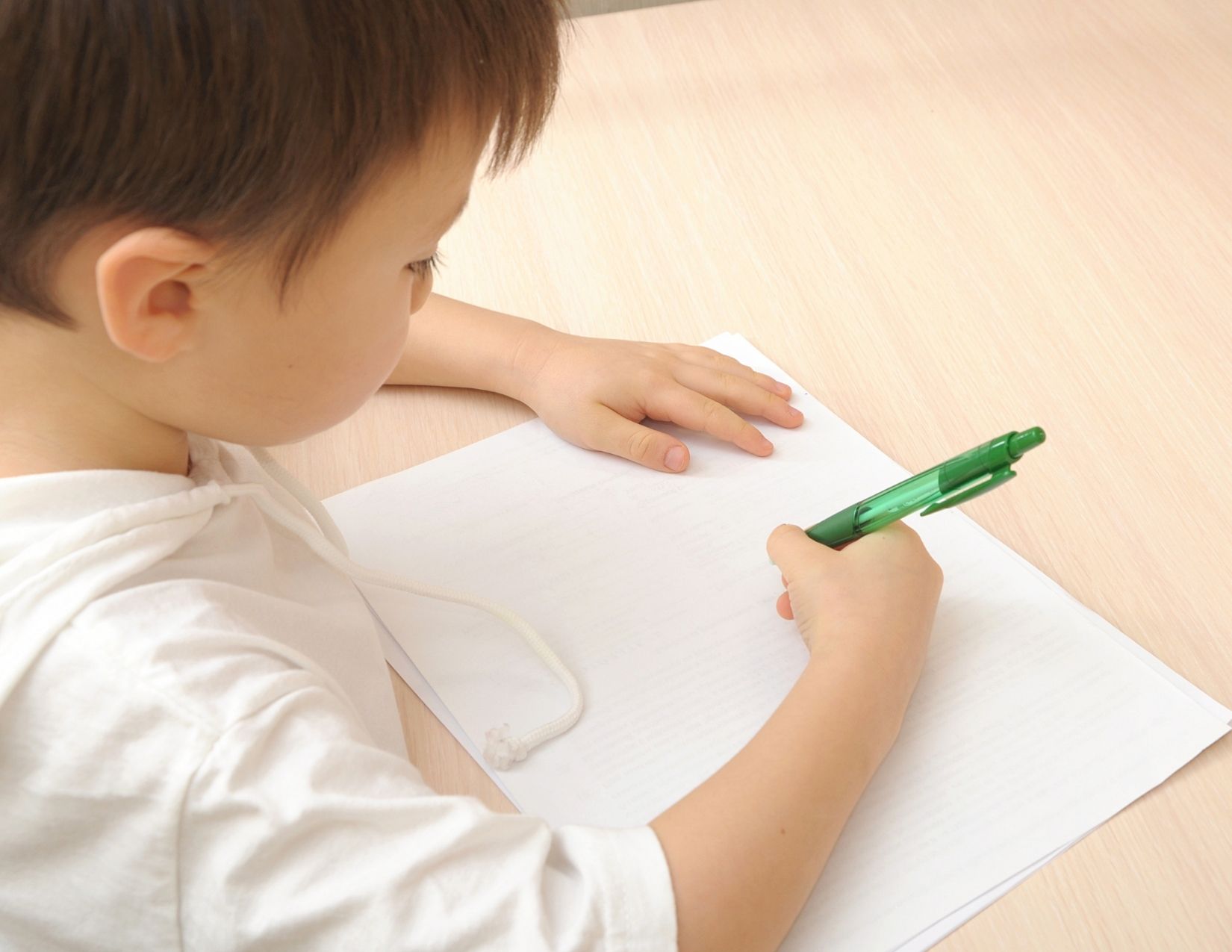 I found that my son is more cooperative when it comes to eating his lunch and dinner when he has a say on what we purchase.
Of course, we do have some guidelines but I decided to get his help compiling out weekly list so he gets to choose if we should buy sliced bread or pita, mozzarella or cheddar.
We pretend play that I am a patient looking for advice and my son is the all-knowing, well-qualified nutritionist. We get one of his dad's white office shirts to dress like a lab coat and some fancy looking paper and pens.
Slowly but surely, my son painstakingly writes down our grocery list in each category. As a reward, he gets to choose a treat of his choice to add to the list.
A little imagination and pretend play has gone a long way for us to bond and have some fun! Yes this does mean taking a break from my own work but pretend play with kids also sparks our own creativity! Don't you agree?
About the authour

Hi! I'm Abigail. Number cruncher by day, word warrior by night. If I could have any other job, I would be a motivational coach. I love connecting with and empowering people! But right now, I spend most of the time motivating myself to get out of bed and seize the day with my mini humans.  I am and will always be a downtown girl at heart. Nothing like traffic jams and late night tacos to make you feel like home. www.abigailcosta.com.