Having spent our fair share of winter in Niagara on the Lake, we've come to discover that there's plenty of things to do in Niagara on the Lake winter time. Whilst many may run towards the frozen Niagara Falls, we suggest taking some time to explore these winter activities in Niagara on the Lake as well. This Ontario wine region offers fun winter festivals and winter packages but there's also plenty of fun beyond the boozy kind. Something to keep in mind if you're planning a trip to Niagara on the Lake with kids!
Niagara on the Lake Winter Activities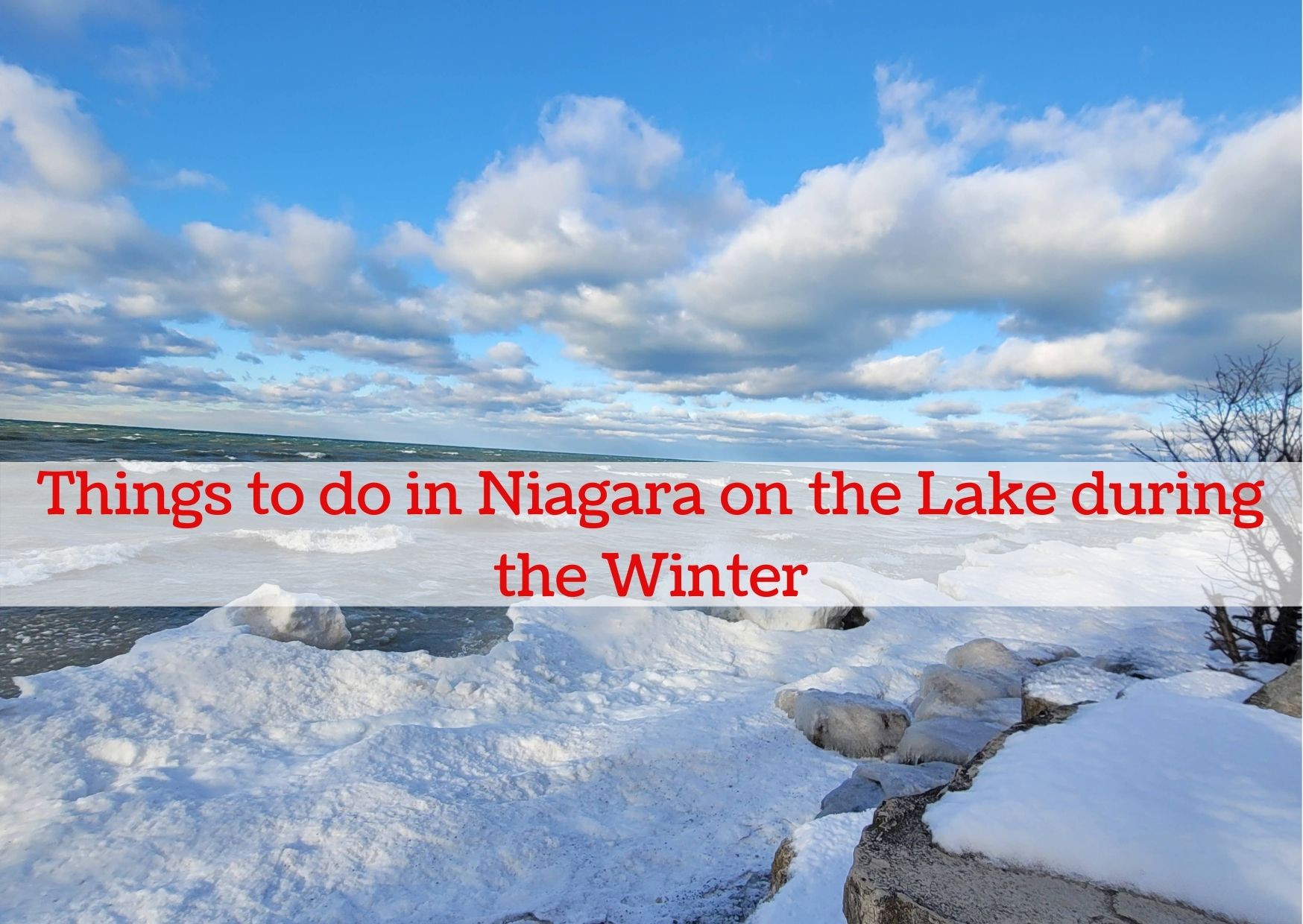 If you're planning the perfect winter getaway in Niagara-On-The-Lake, Ontario and looking for ideas beyond dining at restaurants and sipping at the many Niagara on the Lake breweries, here's our suggestions!
Skating in Niagara on the Lake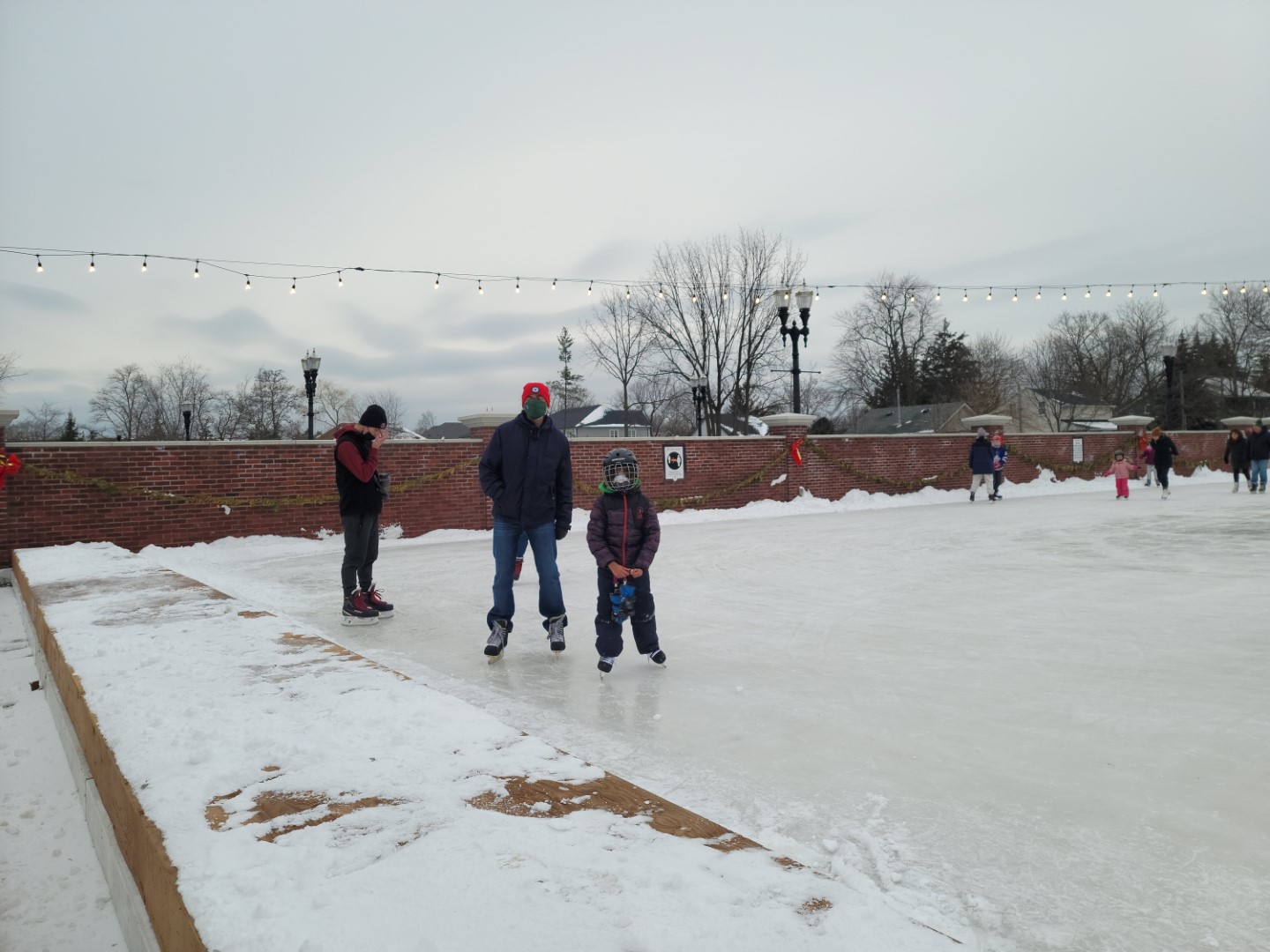 Niagara has many skating ponds and rinks but there's two spots I like in Niagara on the Lake. First up is the Pillar and Post Gardens which is open to the general public and free to skate at. They have fire pits and a bar, so you can enjoy some cozy vibes. We even met Santa during our December outing in Niagara on the Lake! If you don't have your own skates, you can rent them here (helmets are offered at no extra cost for kids) and they also sharpen skates for a fee. Their Facebook page is your best bet for daily updates-including rink clearing and private event notices!
Wayne Gretsky's rink has been a popular option for those looking for outdoor winter activities in Niagara on the Lake and they continue to offer rink access to paying guests. Proof of vaccination and reservations are required here during these pandemic times.
Wine Tastings and Fire Pits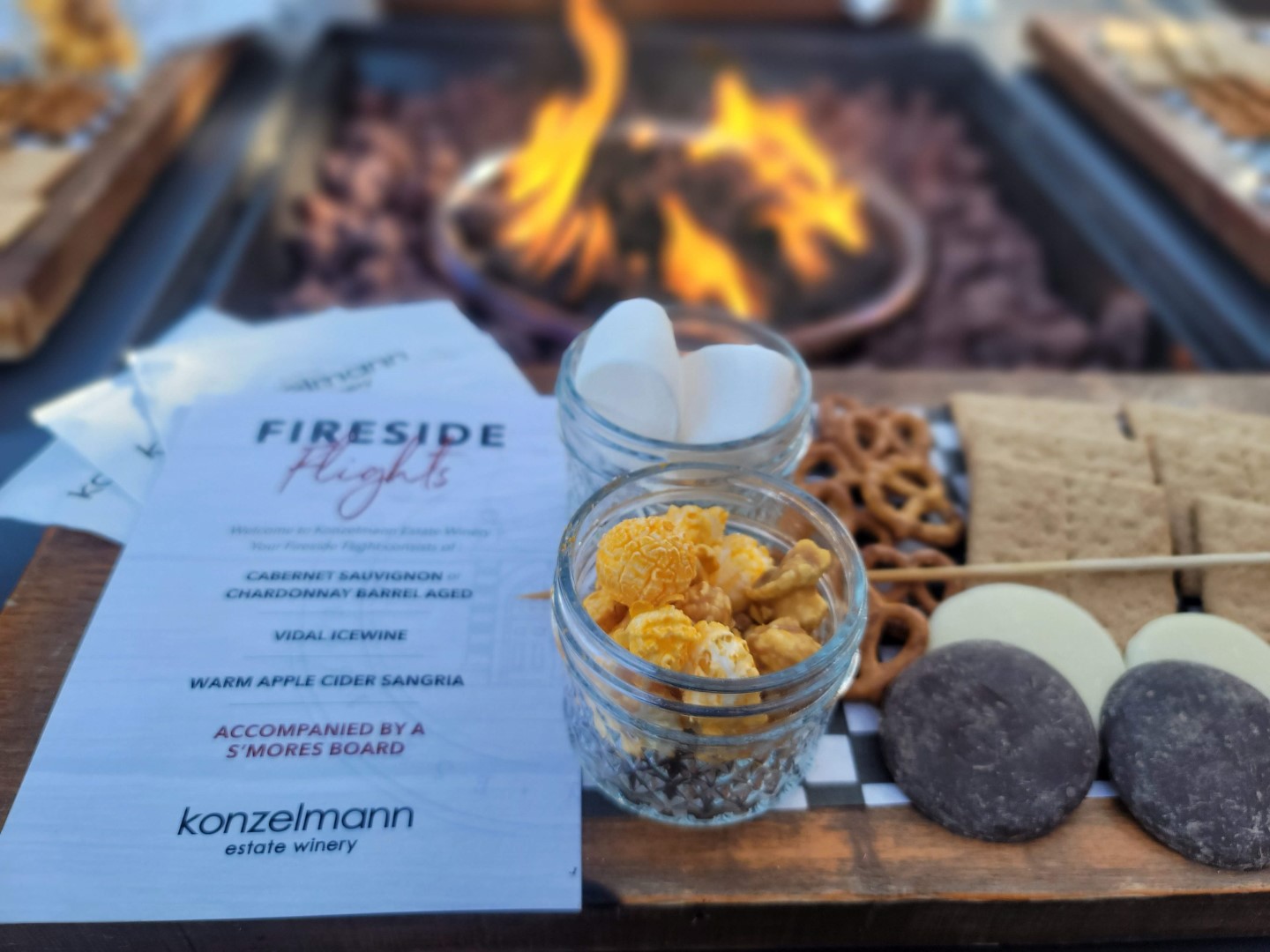 Many of us are flocking to outdoor experiences (for good reason) and I have a list of cute Niagara on the Lake Winter wine experiences I plan to hit up. A few weeks ago Chris and I invited my brother and his partner for Fireside Flights at Konzlemann Winery. This cute set up had 3 drinks and a s'mores board for us to enjoy by the fire table for an hour. One thing I will point out is that though it was advertised as being outdoors, it was in a closed poorly ventilated tent of sorts and there was no distancing between the two pits. They did have an outdoor pit where they told us we could take our drinks to if we wished. We lucked out and the table next to us didn't turn up and hopefully they'll figure out a way for this experience to be totally outdoors because it was tres chic and I'd like to return. This is a 19+ experience and there's a max of 4 people per reservation.
Also on my list is to try out the Two Sisters Vineyard Icewine Mixology sessions by fireside. I have seen their well ventilated covered patio and know that the fire tables are properly distanced. This too is a 19+ offering and reservations are recommended.
As you know, we've loved the outdoor fire pits at Peller Estates over the years and this year their winter wine garden allows 1 hour bookings for up to 5 people. You will enjoy a glass of wine or a signature hot beverage in a souvenir glass/mug and Icewine marshmallow handmade by Chef Jason Parsons. We've taken the kids to this one so if you're looking for a family friendly vibe, this is a great option!
Niagara on the Lake Winter Strolls by the Beach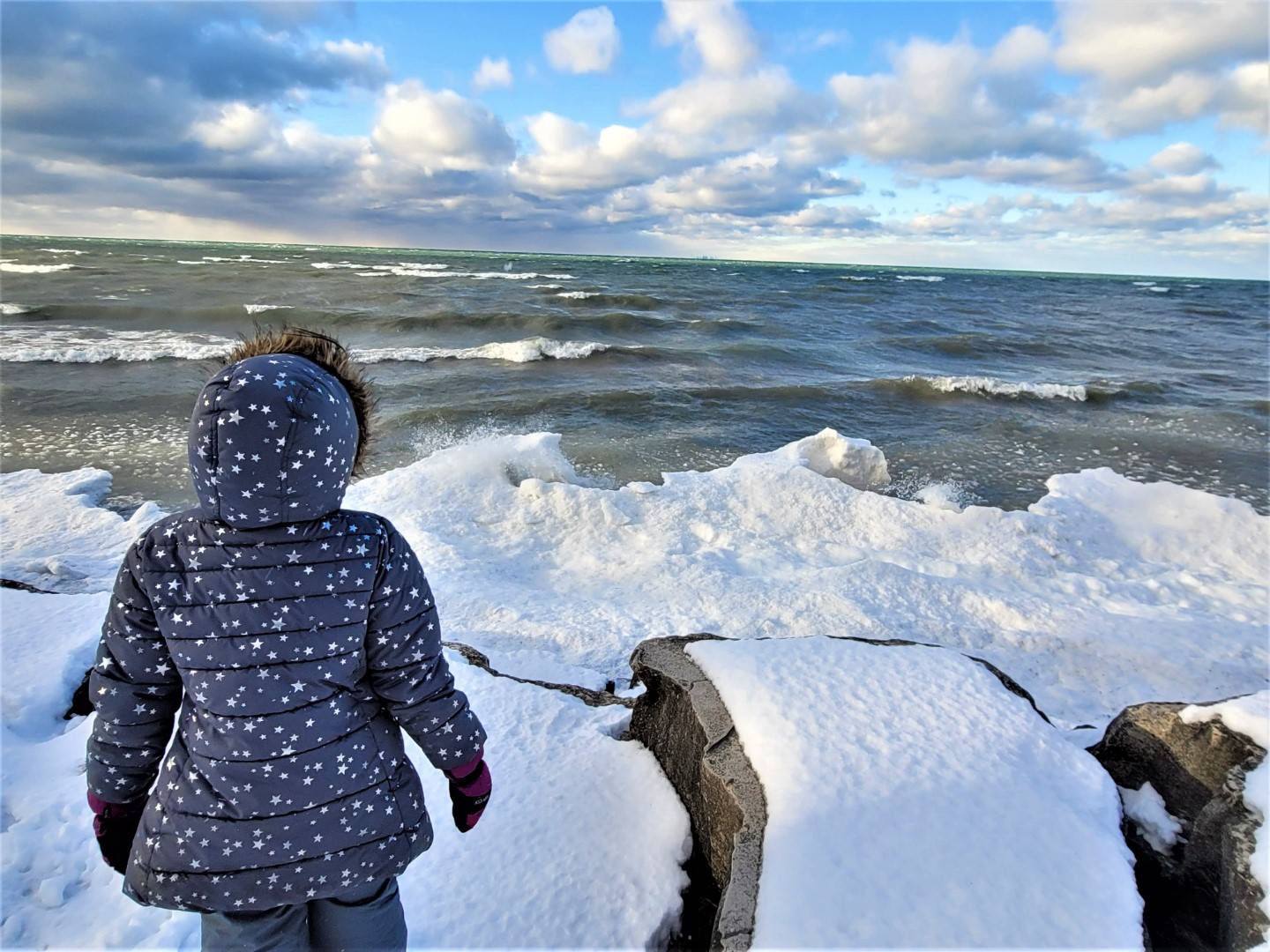 Niagara on the Lake is a picturesque town and no matter when you visit, a stroll through Queen street is highly recommended. During the winter months the snowy sidewalks and brightly lit store fronts make for magical pictures! However, I also recommend a visit to Ryerson Park where you can see the beach frozen at times and a stroll through Queen's Royal Park. Both are picture perfect during the winter and need not only be frequented during the summer months!
Snowshoeing Niagara on the Lake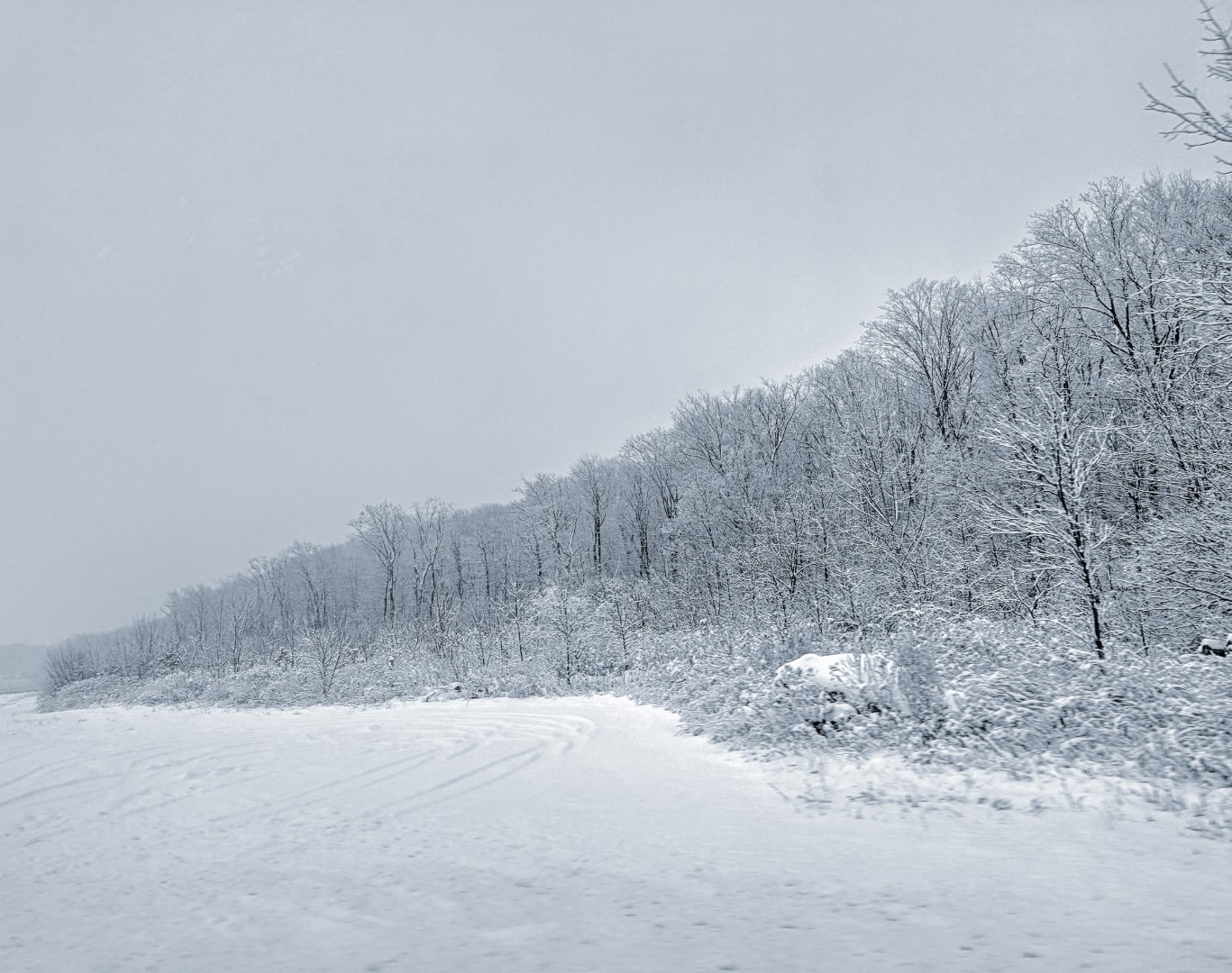 If you have your own snowshoes, bring them along on your Niagara on the Lake winter holiday! Bundle up and walk along the Heritage trail that takes you through vineyards or head over to Butler's Barracks where you'll have plenty of space to stomp around. There's even a playground near Buttler's Barracks so kids can enjoy some winter slide time.
Snowy Horse Riding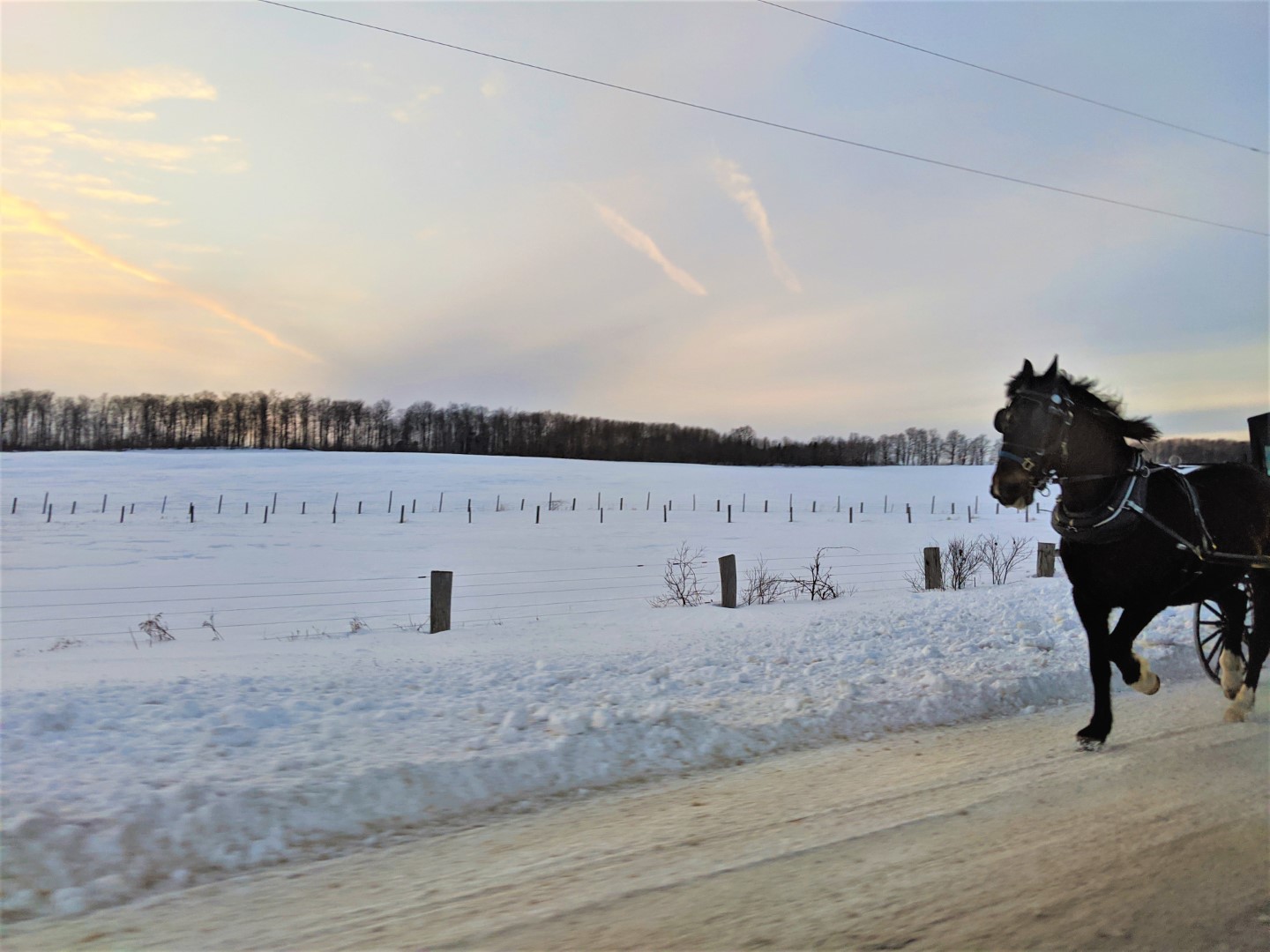 Just picture this…. snow is a falling, you're bundled up in plaid and enjoying a cozy horse carriage ride through old town. In Niagara on the Lake you have the option of enjoying a wagon ride (you can usually find them parked in front on Prince of Wales hotel) or you can visit the Niagara Riding stables and schedule a ride. Minimum age is 10 to ride and reservations are highly recommended (they accept up to 4 people for each session). I haven't done this one yet but it's on my list for my next visit to the area!
Winter Spa Packages
Many visit Niagara on the Lake for a romantic getaway and winter is just as good as any season for a spa getaway! Pillar and Post has spa packages and an outdoor pool that looks so welcoming during the snowy days. If I wasn't staying at my parent's Niagara on the Lake Bed and Breakfast, I would certainly be staying at the Pillar and Post!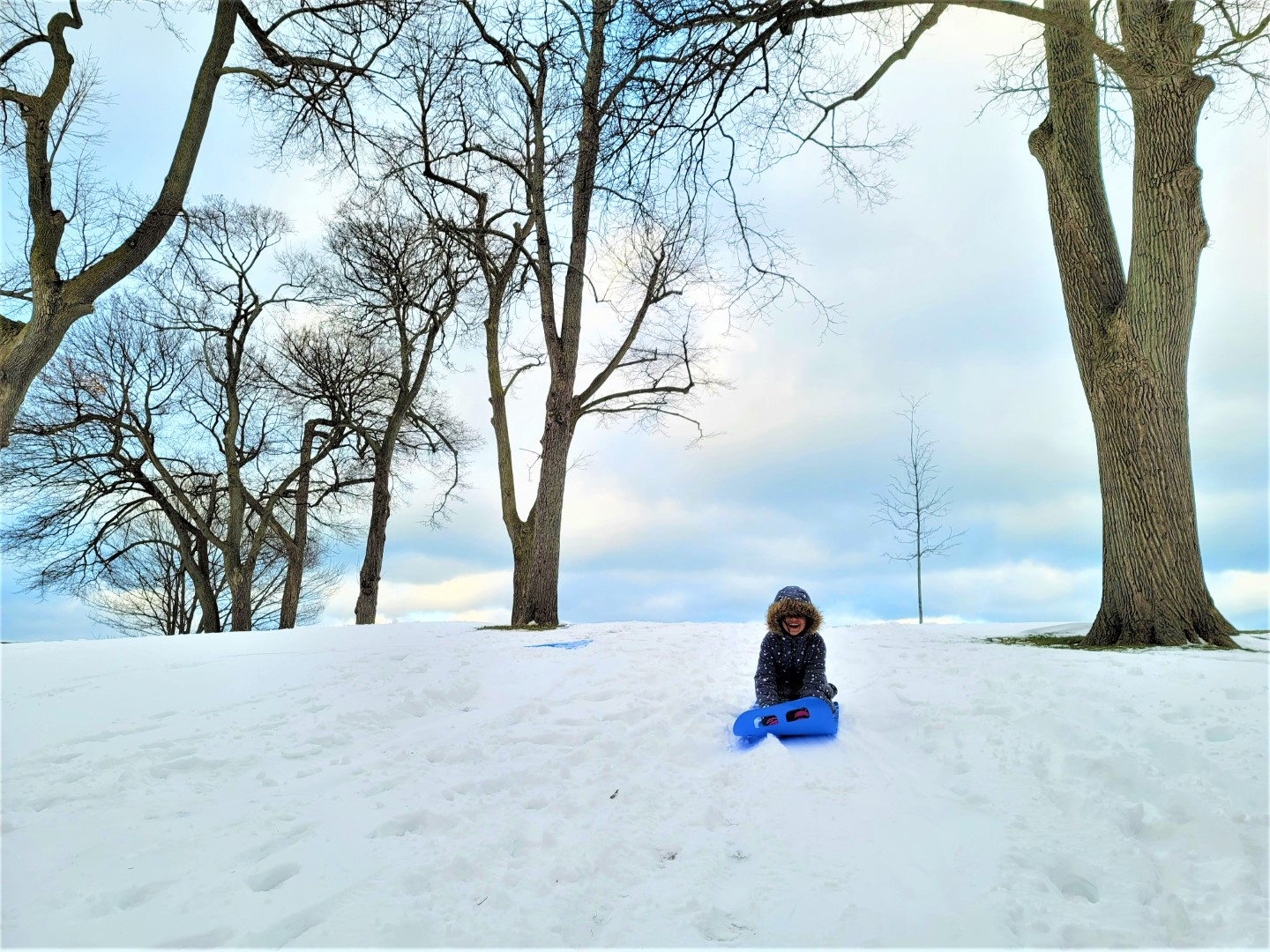 If you're looking for things to do in Niagara on the Lake during the winter, I hope our ideas have sparked some adventures. If you discover new Niagara on the Lake winter activities, please do let me know! We know Icewine festival is next!