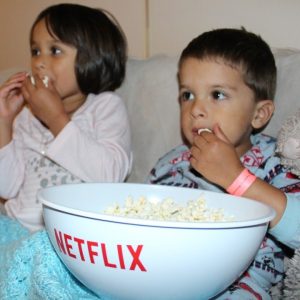 As Baby Boy and Little Monkey are getting older, they tend to play together more and more each day, however, along with the play time comes the fight time. They will seriously yell, fight and throw things at each other and when it gets physical the hubs and I step in for some damage control. I used to just yell at them to stop the fights but soon realized that totally wasn't helping any of us. After a couple trial and errors, we've finally figured out that we just need to diffuse the situation (much like on that pie face night!).
Disclosure : We're part of the Netflix Streamteam and receive special perks but, as always, opinions are TOTALLY ours! 
We now know that the weekend mornings are great and that they will play together or watch their iPads (they are still into Paw Patrol and Max & Ruby which Netflix is well stocked on!) and that we really need to jam pack our afternoons to ensure that we keep the quarrels at bay. This weekend I took them into the kitchen and they helped make a mess much to their joy. I had icing sugar, butter and biscuits in places that are impossible to clean but the peace and quiet that came with the mess was definitely worth it! That was two hours of hands on fun that saw the three of us in the kitchen while the hubs had a chance to relax and catch up on some of his tasks.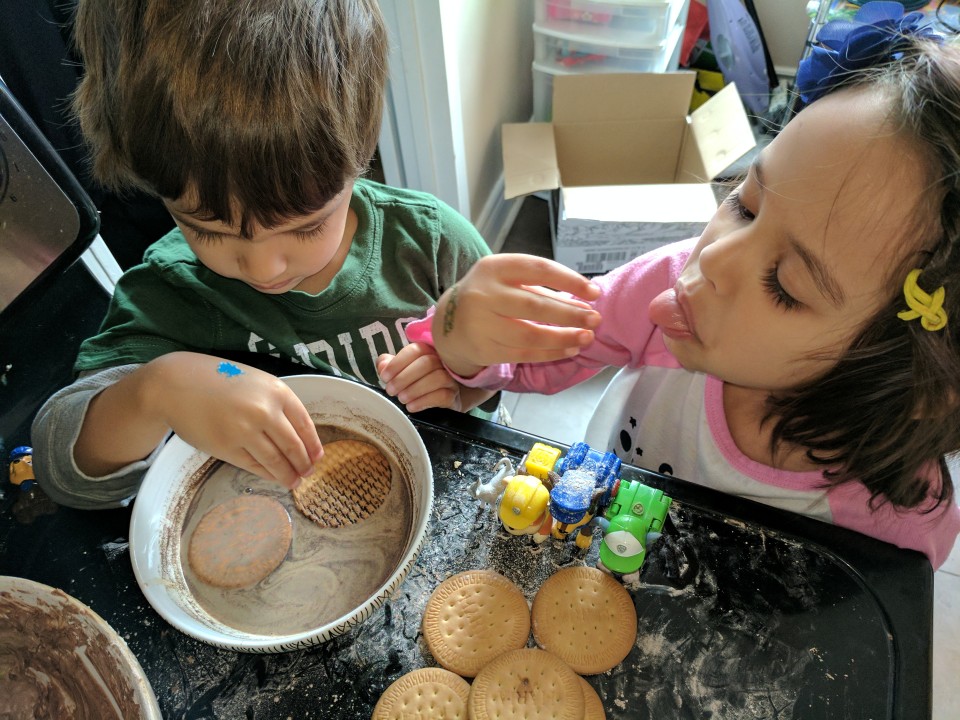 Having taken the Saturday shift, I was able to catch up on my work and FINALLY fished watching "The Single Moms Club" on Netflix  on Sunday while the three of them watched cartoons. That one movie took me two weeks to get through because of my crazy schedule! The hubs and I have a long list of Netflix shows we watch together once the kids have gone to bed (Current list includes : Jane the Virgin, OA, Suits and Rectify) and we've now decided to make a list of shows to watch WITH the kids. Both kids love watching TV and it keeps them quiet so we figured we'd watch things as a family and make movie afternoons a thing! My challenge is that we always seem to watch Disney movies (which are fab!) but I really want to introduce the kids to "regular movies", you know…with REAL people in them? Trying to find live action movies that would be acceptable for the under 6 crowd wasn't easy but we've narrowed down some titles for us to explore this month and luckily most of them are on Netflix so it's easy to have an impromptu movie afternoon as we all take a portion of our super comfy couch!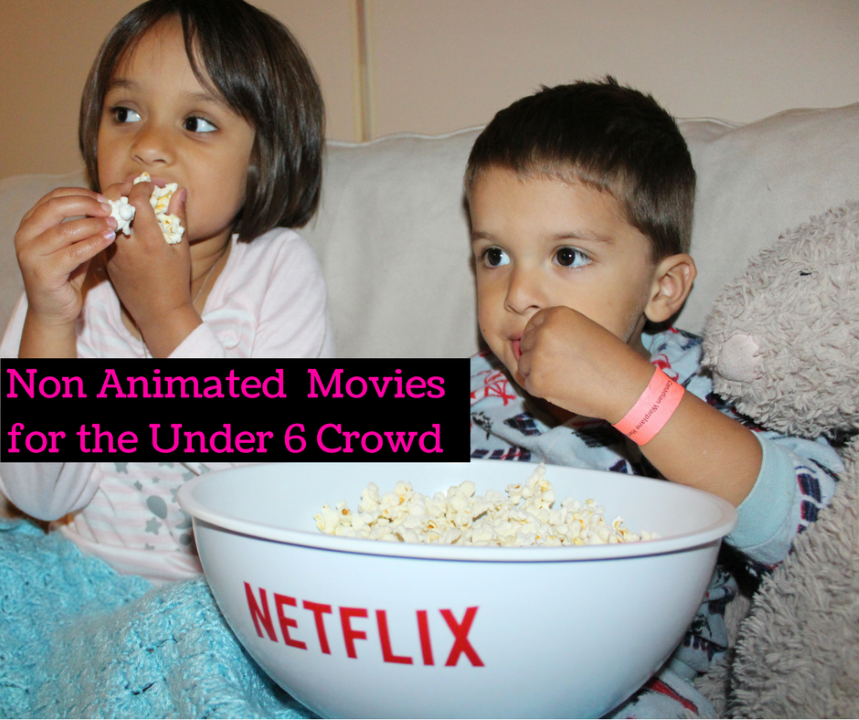 Here's our list of movies that we believe our 5 and 3 year olds would enjoy
(anything but more Paw Patrol PLEASE!!)
E.T. The Extra-Terrestrial

 ( I used to watch this on repeat when I was 6 so I'm excited!)

Harry and the Hendersons

Dear Dumb Diary

Annie

Sound of Music

Mary Poppins

The Parent Trap

Little Rascals
I'm torn- I really want them to watch Casper but (despite all their talks of ghosts and vampires) I'm not sure if they're ready for it yet!! Netflix has an entire " Watch with the Family" section if you're looking for more inspiration! Hit me with your suggestions on what else I should add to our kid friendly movie list!