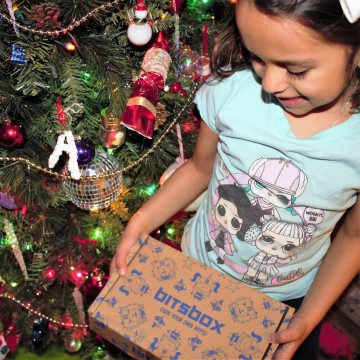 For those looking to give the gift of learning, Bitsbox is a great concept! This subscription based program gets kids learning code and is easy enough for parents to be involved in without too much effort. Designed for kids aged 6 to 12, this gift is featured on our gift guide because of the educational element of this gift. Of course we have a 3 month Basic Bitsbox subscription for our giveaway so that a child in your life can get coding!
Disclosure : This post is in partnership with Bitsbox but, as always, opinions are TOTALLY ours! 
As parents we're constantly trying to develop and strengthen our children's cognitive skills and this is why STEM toys are so popular these days. I recently read this article about how coding helps develop cognitive skills and they had couple reasons I hadn't even thought about! Bitsbox is designed for kids aged 6-12 but keep in mind that younger kids (6-8) tend to choose the shorter projects and need more assistance from parents. Older kids (9-12) move more quickly through the projects with less grownup help.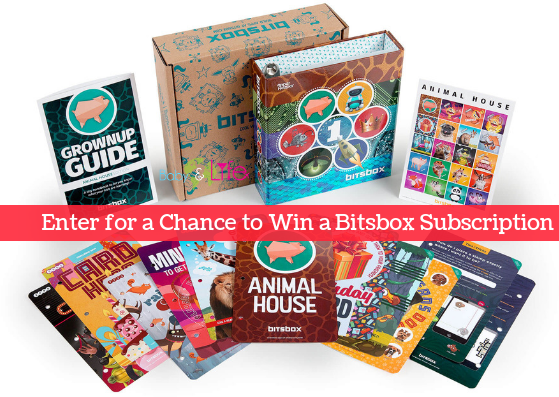 To get started you do need a computer with a web browser and a physical keyboard. If your child has their own tablet, they will need an external keyboard attachment. Also, keep in mind that while typing skills aren't required for Bitsbox, the child does need some basic reading skills to make the most of Bitsbox. Try their free tutorial apps here  to determine if your child is ready for Bitsbox. Little Monkey has played with it a couple times (we haven't bought her an external keyboard and she still needs to use our laptops which prevents her from coding as much as she'd like) and has enjoyed every experience. She's constantly asking to build new apps and move on to the harder levels. For example, introductory projects like the hamster app early on in the learning system rewards small milestones throughout the app-building process. As kids work through the app projects, they're guided to add complexity to their games. Kids quickly realize that if they commit to learning more coding concepts, they can build more complex and fun apps like Super Plumber Jumper!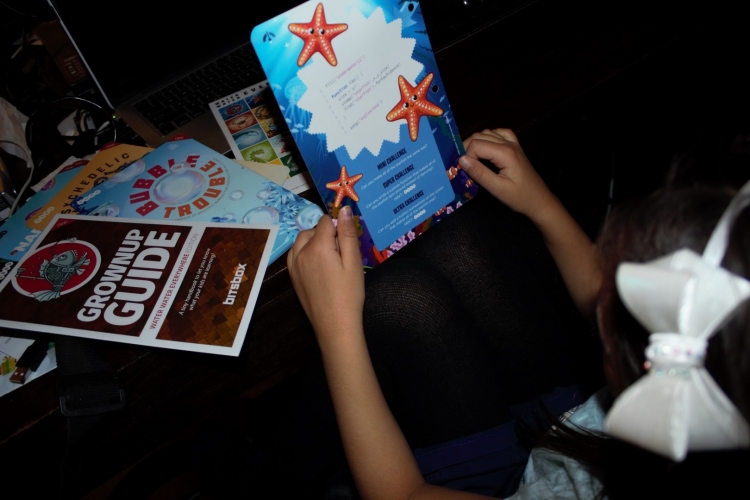 Each month, the Bitsbox arrives with a mix of coding projects (ranging from easy to hard) and kids get to choose which ones they want to do and hops on to the Bitsbox website to start coding. Every app on Bitsbox comes with its own QR code, which lets kids 'zap' their apps on a tablet or a smartphone, so they can play it on a real device. If you're curious, watch these quick videos to see what's involved with a Bitsbox subscription. Cost wise there is a digital download version, a basic version (which is what we have and comes to about CAD n140  for a 3 month subscription with shipping) and a Deluxe box with extra surprises. Things are discounted if you buy a 3 month or 12 month subscription versus a monthly box, so keep that in mind as you budget for your holiday shopping!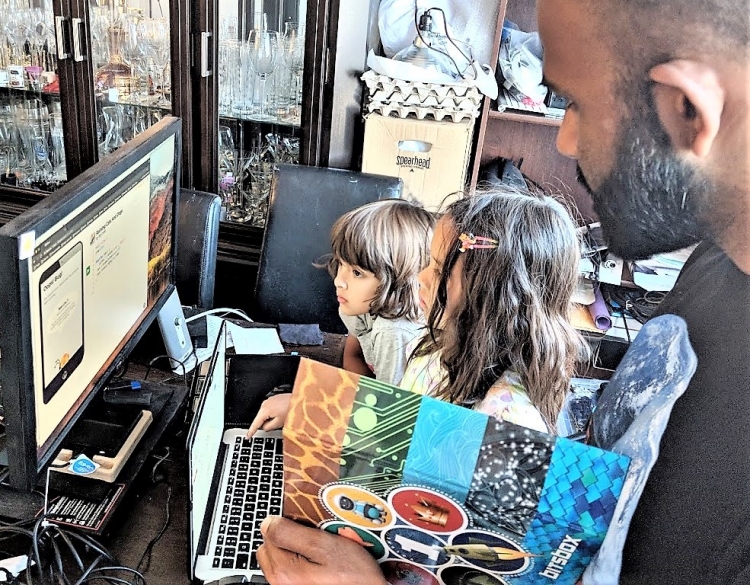 For a chance to win a 3 month Basic Bitsbox subscription enter below. This contest is open North America wide. Be sure to check out our Holiday Gift Guide and enter for a chance to win additional prizes!