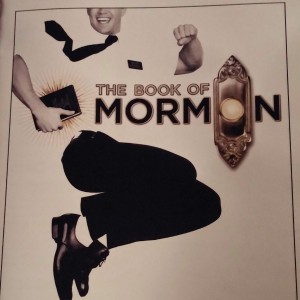 This week we celebrate a couple big milestones and things worked out perfectly when we snuck out for a date night to watch the Book of Mormon. It was all so last minute and a total surprise that it made it all the more exciting. This week Little Monkey turns three and she also started her first foray into the education system (more on that in a few weeks once we've figured things out!). As if those milestones weren't enough we actually hired a babysitter for the FIRST time. You know… the sort where we invited a stranger and left her alone at our home with our booze cabinet and two toddlers… AND paid her in the end? YEAH.. THAT.
The only thing I knew about The Book of Mormon was how I had to see it because everyone has been raving about the musical since its launch in 2011 (let's not forget the 9 Tony Awards as well!). We missed the first run in Toronto and was thrilled when they returned to this fair city of ours. However, tickets were pricey and one of the areas we tightened our belts on was theatre. It was a trade off so we could continue to travel and dine out and so I'm always on the hunt to find great deals so we can continue to nurture our love for the theatre. Low and behold… did you know that there's a Twitter Lotto system where you have the chance to buy tickets for $25! YES… we scored these tickets for a show and the hub and I enjoyed $120 seats for that price. Now that's being savvy! Even with a sitter we managed to go out for the price of a single ticket. There's even a Bingo contest going on, so check it out!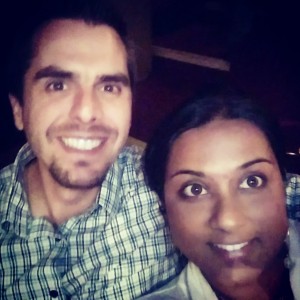 With our drinks in had we settled down for the 2.5 hour musical to see what all the hype was about.  Honestly, as I sat down I asked the hubs " What's this musical about anyways? Is it really about Mormons?". All we knew was that the creators of South Park were the creative genius' here as well. You'd think I'd do some research but some times it's more fun to be surprised! First of all this is most definitely an 18+ show and filled with colourful language. It's also one of the only musicals that has had me full on chuckling. The Book of Mormon plays up on stereotypes, plunges through with satire and drives home a powerful underlying message. I won't reveal the message but let's just say that religion is in the eye of a beholder and not to be taken literally.
My favourite character was Elder Cunningham, a jolly  Jonah-Hillesque fellow who comes up with the funiest names for Nabulungi: From Nala to Neutragena  and everything in between. Another highlight was when Jesus calls someone a Jerk. How awesome is that? The Musical is peppered with popular references and I'm pretty sure I heard some Annie, Spamalot, Wicked and of course a call out to Bono. There's plenty of singing and dancing and Elder Price's moves will have you thrusting your hips once you get home.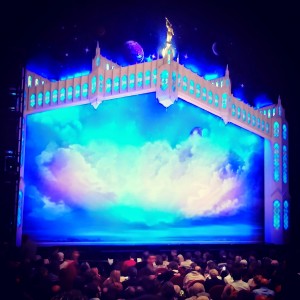 Like I said, this isn't for the faint of heart or those who are uncomfortable with topics like  religion, AIDS and genital mutilation. The Book of Mormon touches on these and pushes on many other topics, forcing one to really look into the deeper meaning of religion and blind faith. Keep your dignity and decorum at home with the kids while you pop out to watch The Book of Mormon before it closes on November 30th 2014. Oh and yea.. the kids were safe and tucked into bed by the time we got home… we lucked out with our new sitter thanks to a recommendation from a neighbour. PHEW!