With all the hustle and bustle happening in the city, which we love to embrace, yesterday was just one of those days that can be deemed 'perfect' from Little Monkey's point of view. As tired as I was at the end of the day as I sat down to do some work once the kids went to bed, I couldn't help but reflect how awesome it was to be able to do all the things we did, within walking distance of our downtown location. Another affirmation of our conscious decision to live downtown and raise city kids.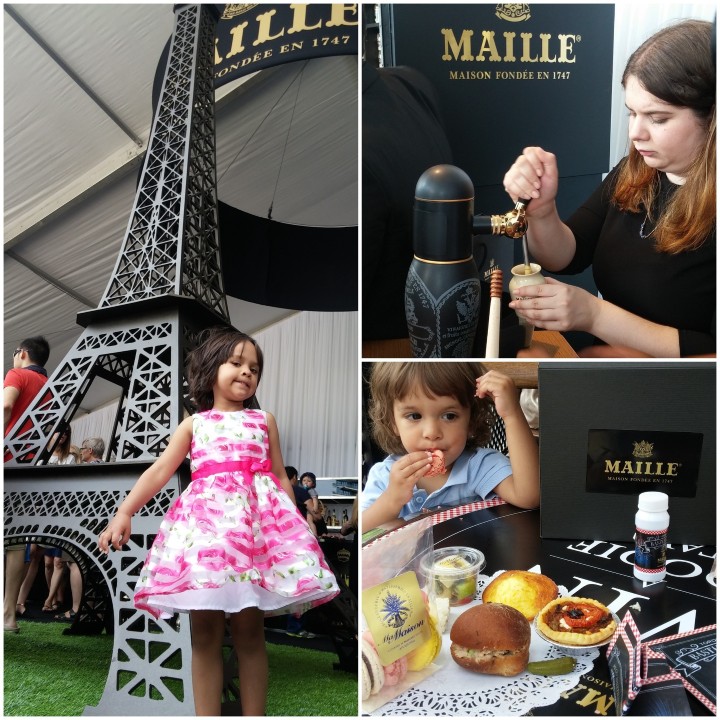 We had a late Saturday night which meant that everyone slept in and woke up JUST in time to head over for the free Bastille Day celebrations that took place at David Pecaut Square. Little Monkey was two months when she saw the real Eiffle Tower so it was a great way for us to remind her of her travels as we noshed on macarons and sipped on cocktails made with Maille Mustard.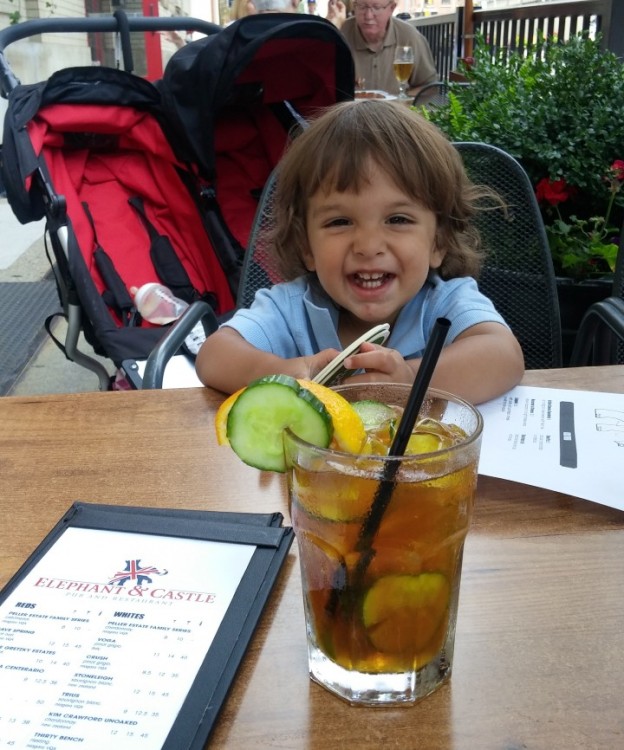 We wandered around for a while before we decided that we needed to escape the hot sun for a bit and popped over to the Elephant and Castle patio which wasn't busy at all. I loved that their shady patio had space for us to park the double stroller and that while we enjoyed our cocktails, the kids were given crayons and a colouring sheet. Great way to enjoy some down time.
I thought that would be the end of our day and that I'd buckle down and get some work done but the hubs decided that we should take Little Monkey to see Inside Out and luckily for us, my brother was available to watch over Baby Boy as he napped. This was our first attempt at taking Little Monkey to a 'regular movie' and we were pleasantly surprised by how well behaved she was. She has attended some special screenings before with plenty of kids in attendance but this was the first time where even a peep would not be tolerated.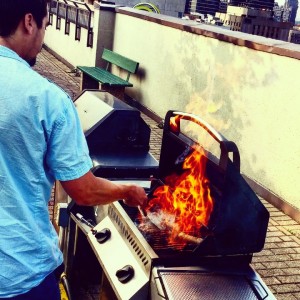 With popcorn in hand she sat through the entire one and a half hour movie and the previews without disturbing us. I did notice that she got a bit fidgety and similar to what she does at home, she somehow made her tiny body lie flat on the theater seat and perched her head on her elbows with her tummy on the seat. I wish I could have taken a picture of it!  Inside Out is all about emotions and processing the feelings. While she didn't really get the full concept, she loved certain characters and would laugh out aloud at the appropriate places. I personally think the movie is a great starting point for our conversations with her about emotions. She gets extremely angry with objects and when things don't go according to her wish, so we'll be referring to the "angry red guy" often I think.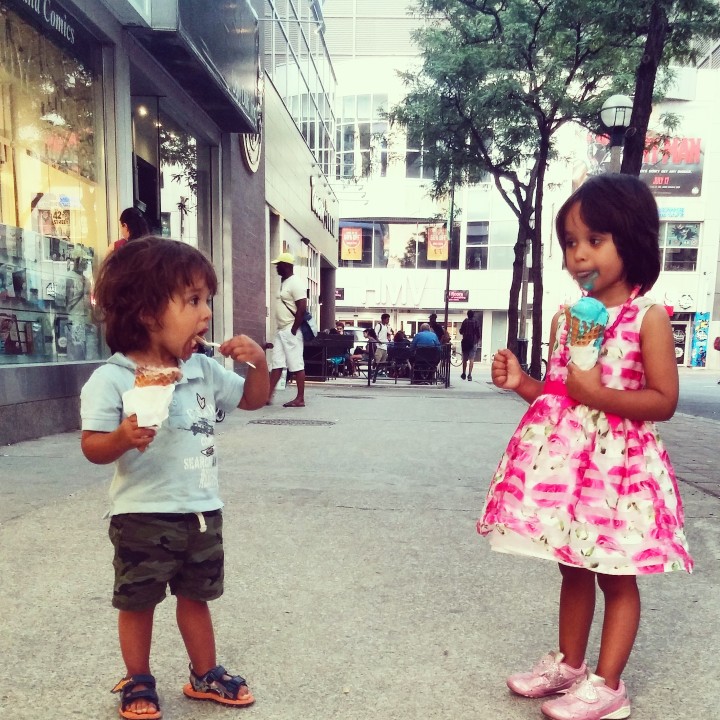 We followed our movie session with a quick rooftop BBQ before fulfilling a promise we made the prior day about getting ice cream. No she didn't want pink ice cream…she opted for blue cotton candy! Sugared up Baby Boy and Little Monkey took a while to get ready for bed but my guess is, they both must have had some pretty awesome dreams last night!