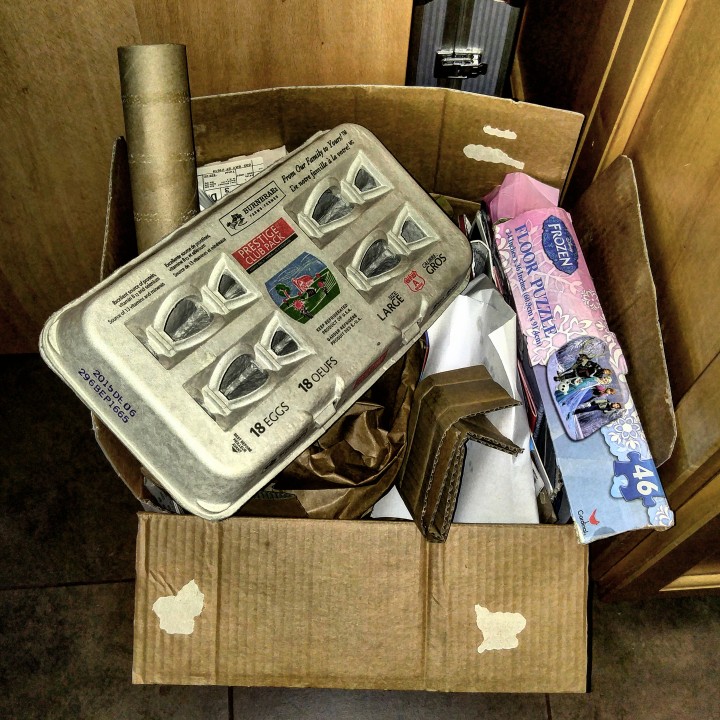 Last month we shared our plans to join the #SCJZeroWaste challenge and I'm here to dish out our progress. Some of the challenges I set out for us were a bit harder than anticipated, while were quite easily! Living in a condo, it can be easy to forget about seperating trash and building a compost bin, because unlike those who live in a house, we don't get billed for doing the wrong thing. SC Johnson strongly believes that small changes in your home and community can make a big difference, and I have enlisted their tips to help me make some changes.
SJ Johnson Canada wants you to join in the challenge! They're offering one lucky reader a prize pack worth $350! This giveaway may appear on multiple blogs, but only one prize will be awarded.
Disclosure: I am part of the PTPA Brand Ambassador Program with SC Johnson and I received compensation as part of my affiliation with this group. The opinions, as always, are totally mine!
Packing liter-less lunches was much easier than anticipated. Remembering to take the container out of my purse at the end of the day…now that was the hard part! As with any routine, I'm slowly getting used to it. That said, I have opened my work purse on Monday mornings only to discover a very stinky container with left over scraps from my weekday lunch – eww!
As you may know, in Canada, SC Johnson responsibly resells or recycles 100 percent of their e-waste and surplus IT equipment. We took a page from their books and dug around our condo for old electronic gadgets. Any guesses on what we found? Old phones, calculators (clearly we have no need for calculators in this day and age!!) and a Discman were all dropped off at local retailers recycle bin. I love that we're de-cluttering whilst reducing waste.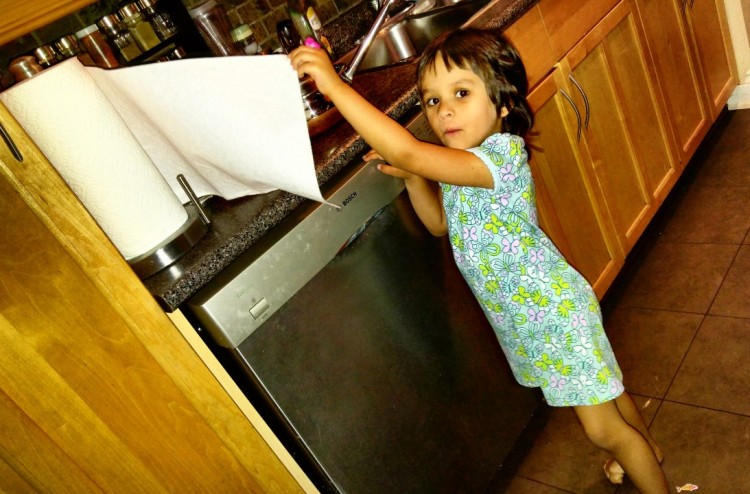 When it came to separating the trash and using fewer paper towels, we're failing. Mind you, we're trying our best but we can definitely do better. I'm starting to rethink the products we buy and now look for items that come in recyclable packaging. I'm beginning to see that it's a mindset, and once you start noticing the little things that add up and contribute to the global waste pile, you're more aware of your actions, and more apt to make subconscious decisions that are good for planet earth. I mean, if a large corporation like SC Johnson Canada is committed to reducing waste and recycling, and has not sent any waste to landfills since January 2013, we should do our part as well.
We also did a HUGE dive into the toys and clothes closets, and packed up a carload full of items in great condition which we donated at a consignment store in downtown Toronto. The #SCJZeroWaste challenge didn't end after a month of trying. A co-worker who read our first post suggested that we start bagging and including our compost items in the trash, because she thinks that when it gets to the sorting facility there's a better chance of it getting into the right pile.
I'm motivated to make this a new way of life, and will be looking for other ways for us to reduce waste in our condo. It's easy to not worry about reducing waste or recycling when you live in a condo where all trash gets piled in one place and no one charges you for the extra waste, but we're determined to look at our home as the starting point.
Enter to WIN a $350 SC Johnson Prize Pack! Ends December 21, 2015.  Open to Canada only (excluding Quebec).